Christmas presents. Nice to receive, not always so fun to buy.
Unless you're buying for yourself, obviously, and we're definitely here for that.
But you know what always goes down well as a gift? Food and drink. It looks good, it tastes good and you usually use it all up so there's no extra stuff hanging around. 
With this sentiment in mind, boy have we got some food and drink gifts for you. 
Whether you're going little or large, we've got it covered: sweet stocking fillers, like Oklava's medjool date butter, definitely win for the office Secret Santa. Magimix's new Cook Expert is basically like giving someone their own personal sous chef (it doesn't do the washing up though, sorry). 
And then whoever said no to a lovely bottle of sparkling wine at Christmas time? That even rhymes. We're a poet and all that. 
We've got boozy gifts, we've got bigger gifts, we've got smaller gifts, and probably even some gifts for yourself, too. Or if you're after something that does a bit of everything, try  a mouthwatering Christmas hamper. Just call us Santa... 
The best booze to give someone this Christmas 
Champagne Telmont Réserve Brut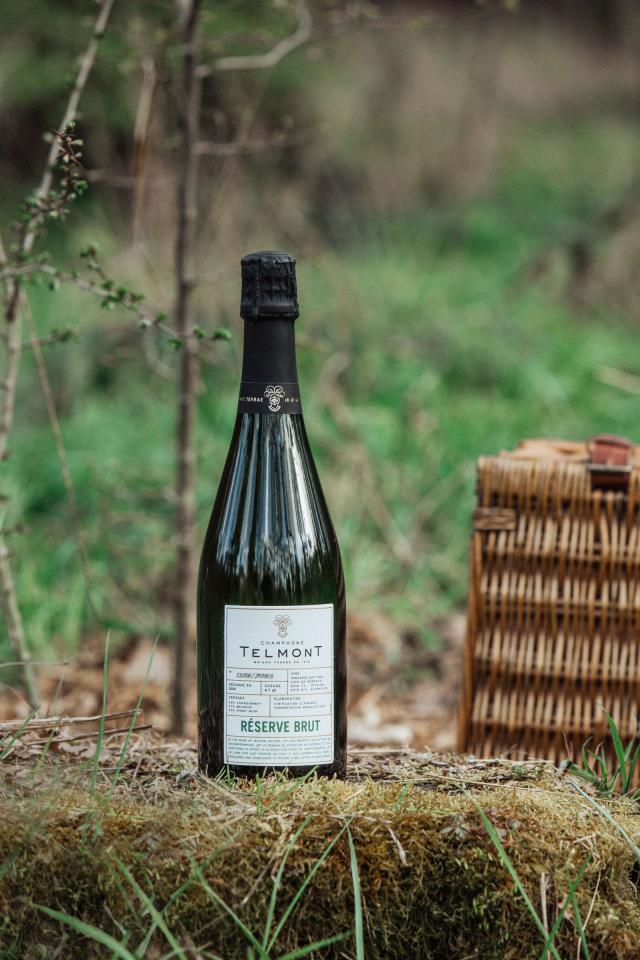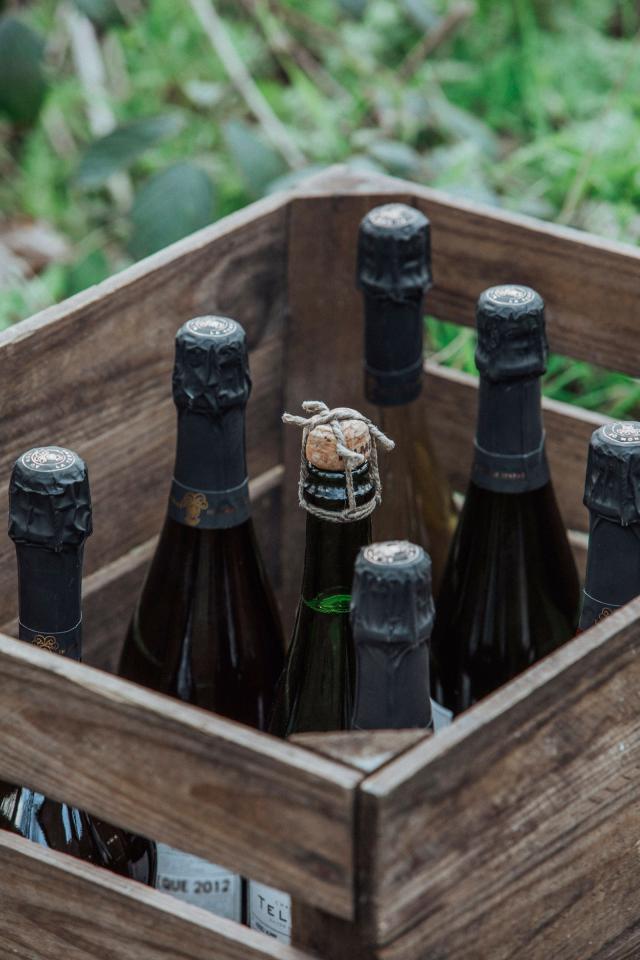 Telmont's stable of champagnes is remarkable, and should quite rightly have some of the better-known champagne houses taking a long hard look at themselves. Telmont was founded in 1912 and passed down through the family, with a focus on the relationship between the wines and nature. Today, packaging is kept to a minimum, bottles are 85% recycled glass, and the estate is committed to 100% renewable energy sources – and best of all, the Réserve Brut is a gorgeous champagne, with mellow hints of baked fruit, with an elegant mineral finish.
Maker's Mark bourbon and Christmas jumper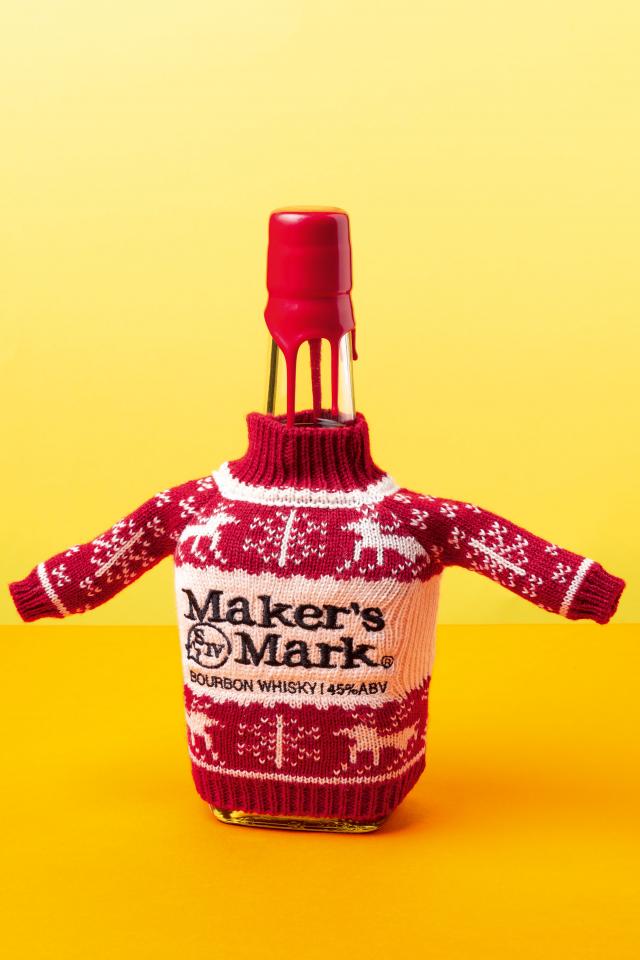 Everyone loves a Christmas jumper, and for a drinkable gift with a difference this festive season, try this one on for size. Maker's Mark's beautiful, gently sweet and rich flagship bourbon is a drinks-cabinet staple for good reason – great as a warming dram or as the base of a knockout old fashioned – and the addition of this ultra-cute, Insta-worthy Christmas jumper takes it from a failsafe Christmas present for any spirits lover to the most eye-catching of the lot.
Comte de Grasse Vodka 06 x Rosé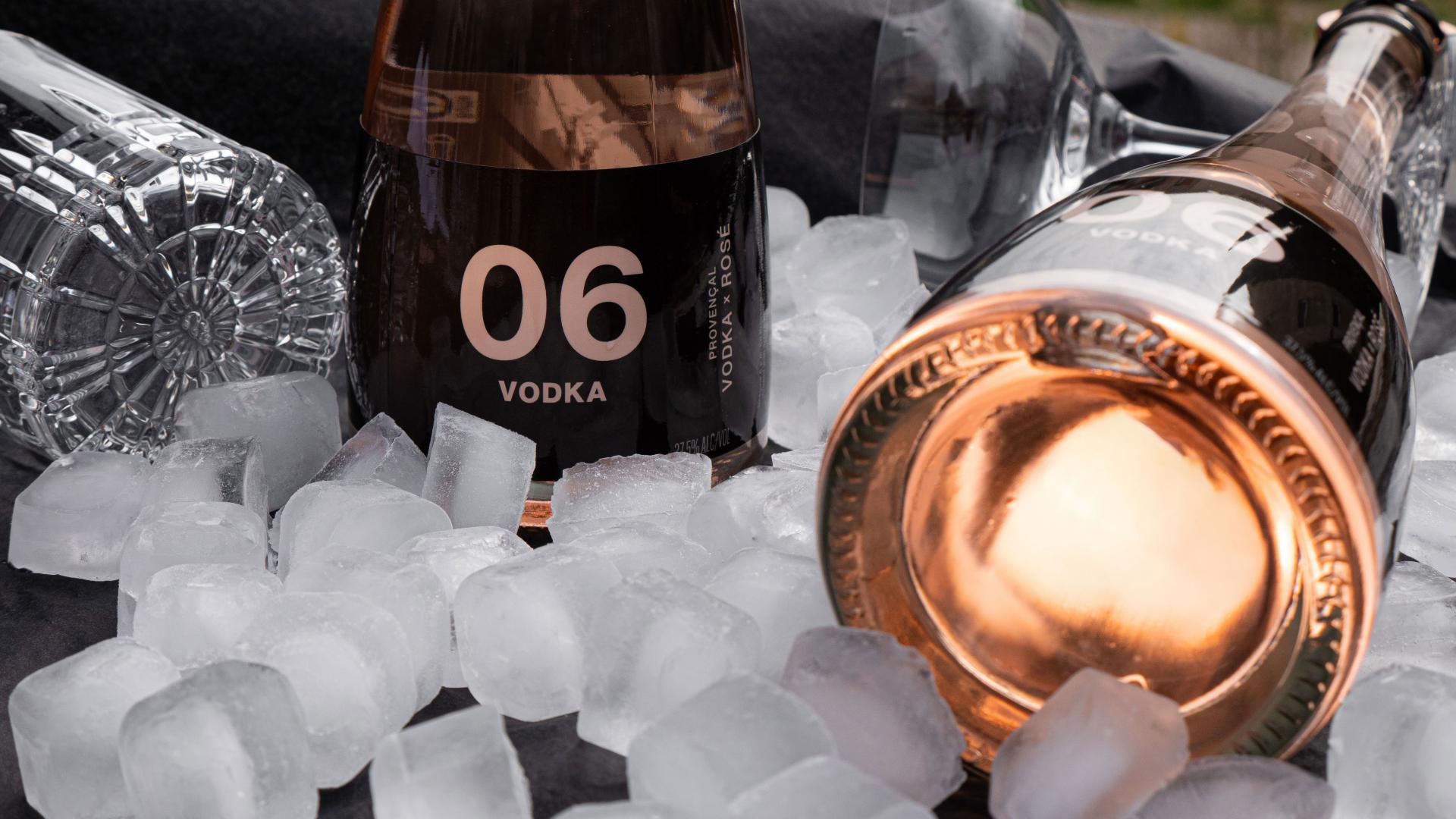 If you're going to make a spirit in the heart of Provence, it probably makes sense for it to have a touch of the wine that's made the region world-famous infused within it, and that's exactly what producer Comte de Grasse has done here. A clean and elegant vodka made from French winter wheat has been gently infused with Domaine Château Vert's Provence rosé, bringing gentle summer-fruit notes as well as a certain je ne sais quoi to the liquid. Perfect for a vodka martini with a twist, or for sipping on the rocks.
The Botanist Gin Tin Herb Planter set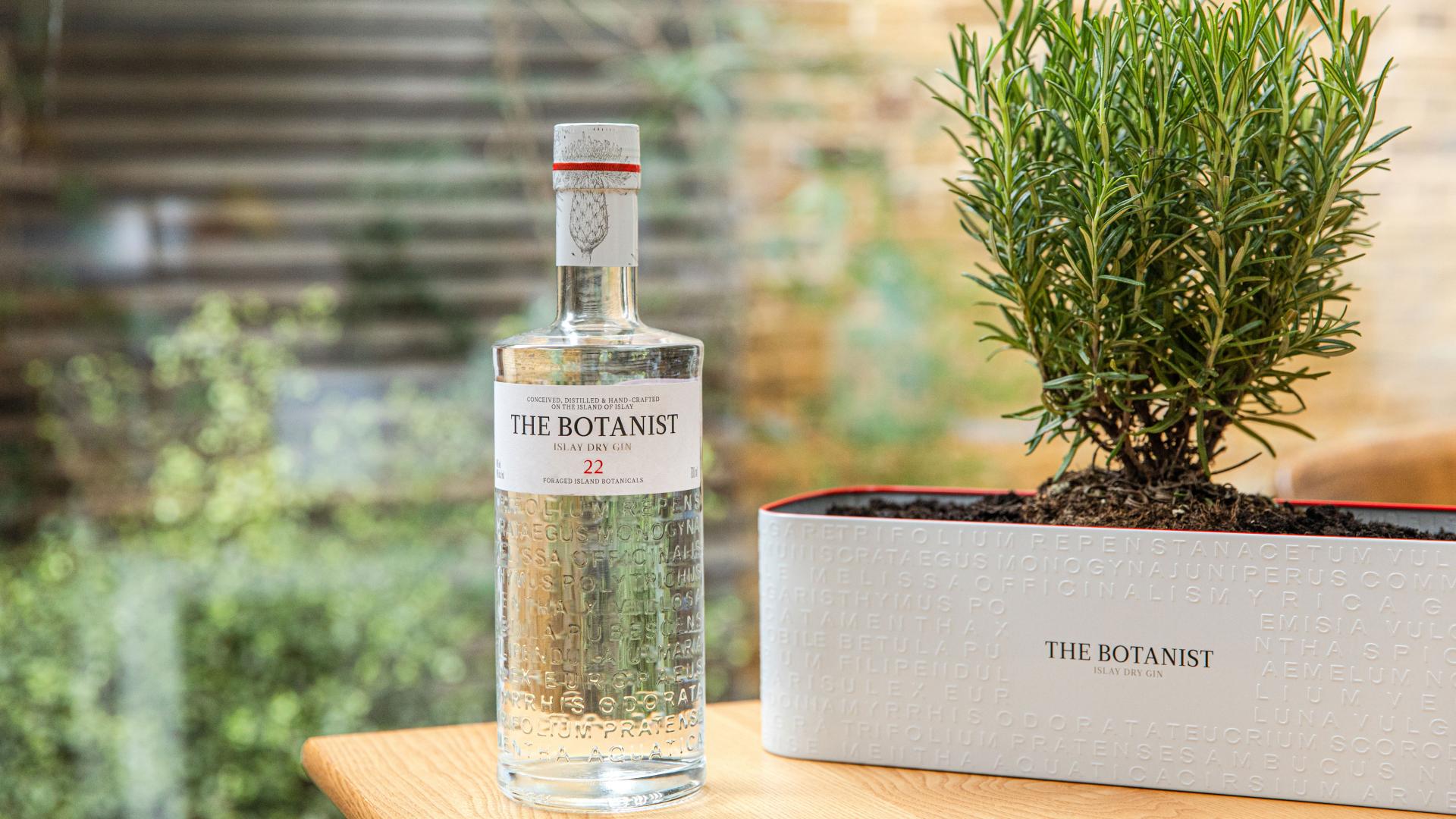 B-Corp certified, The Botanist Gin is made using 22 botanicals foraged carefully from around Islay, Scotland, with top-notch ecological and sustainable credentials. This cute Christmas gift set pays homage to the gin's principles – not only is it reusable packaging, but it doubles up as a planter that comes with rosemary seeds to get your green thumb going, and give you an endless supply of garnish for your G&T.
20 Whiskies That Changed the World Set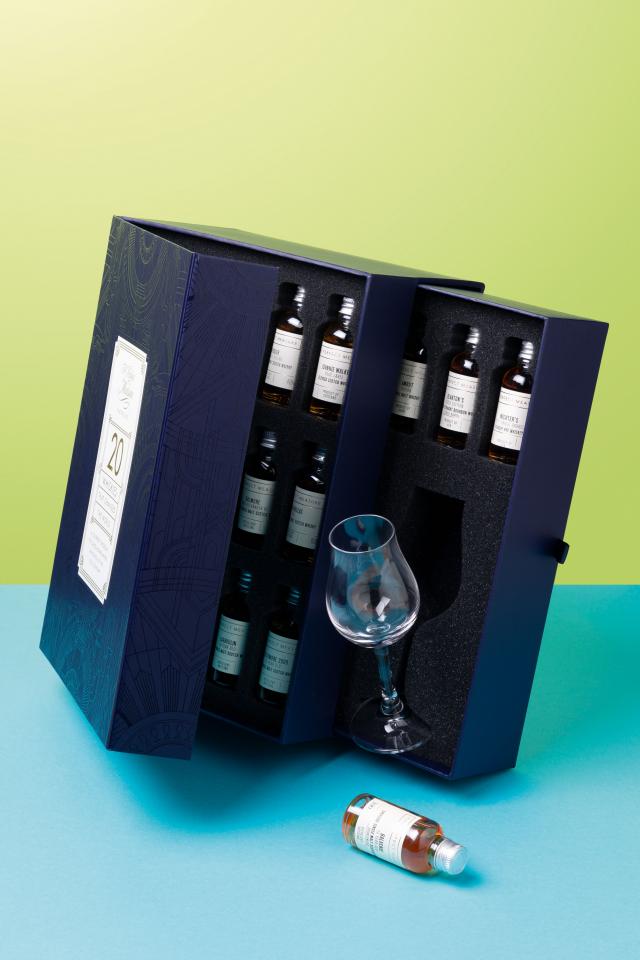 For relative newcomers to the world of whisky or seasoned drinkers who are keen to fill in the odd blank space in their knowledge, this gift set from The Whisky Exchange is an absolute belter. Twenty individual tasting measures of whisky from Scotland, the US, Japan and more have been selected for their contribution to the world of whisky, and the set comes with both a beautiful book that charts their influence. What's more, it features two exquisite nosing glasses, too.
The Dalmore Sherry Cask Select 12 Year Old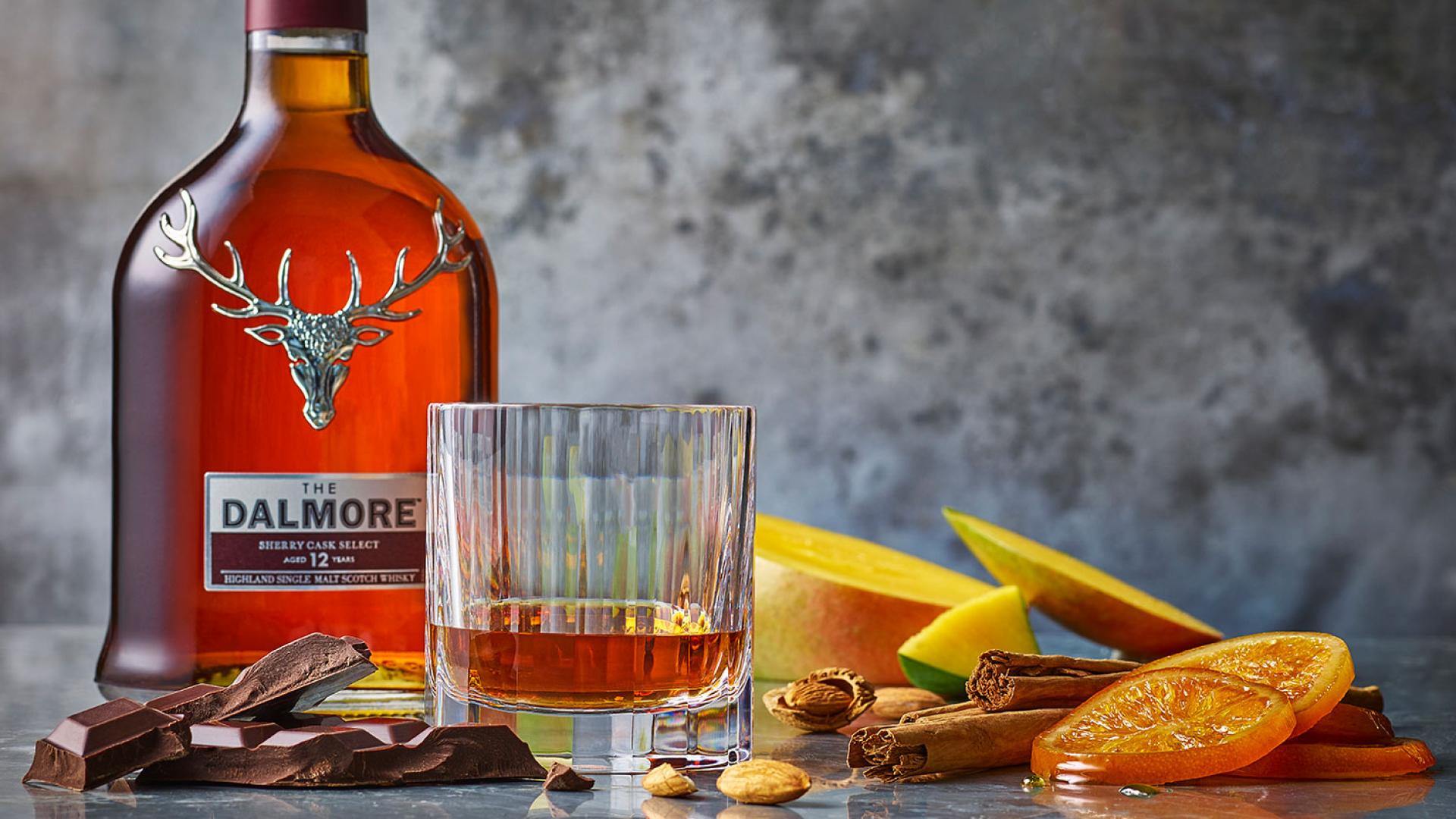 Initially aged in American oak ex-bourbon casks and then finished in casks that previously held a sherry made especially for The Dalmore, this single malt is a brilliant expression of the Scottish whisky house from start to finish. The production process means you get extra influence from the sherry, while sweet fruit, decadent spice and notes of crushed almonds and cinnamon make it ideal for festive drinking – be it in a cocktail, a digestif, or a sipper alongside a cheese board.
Crystal Head vodka gift set
Housing your vodka in a skull-shaped bottle is one way of making sure it sticks in people's minds, but the smoothness of this premium spirit does the trick, too. Founder and actor Dan Aykroyd filters the liquid through herkeimer diamonds, giving it extra smoothness and flavour – and none of the after burn. The eye-catching bottle can be for all sorts of things once the voddy's gone, making this a gift that'll last well beyond Christmas. Gift box comes with four matching skull-shaped shot glasses.
Jura 10 Years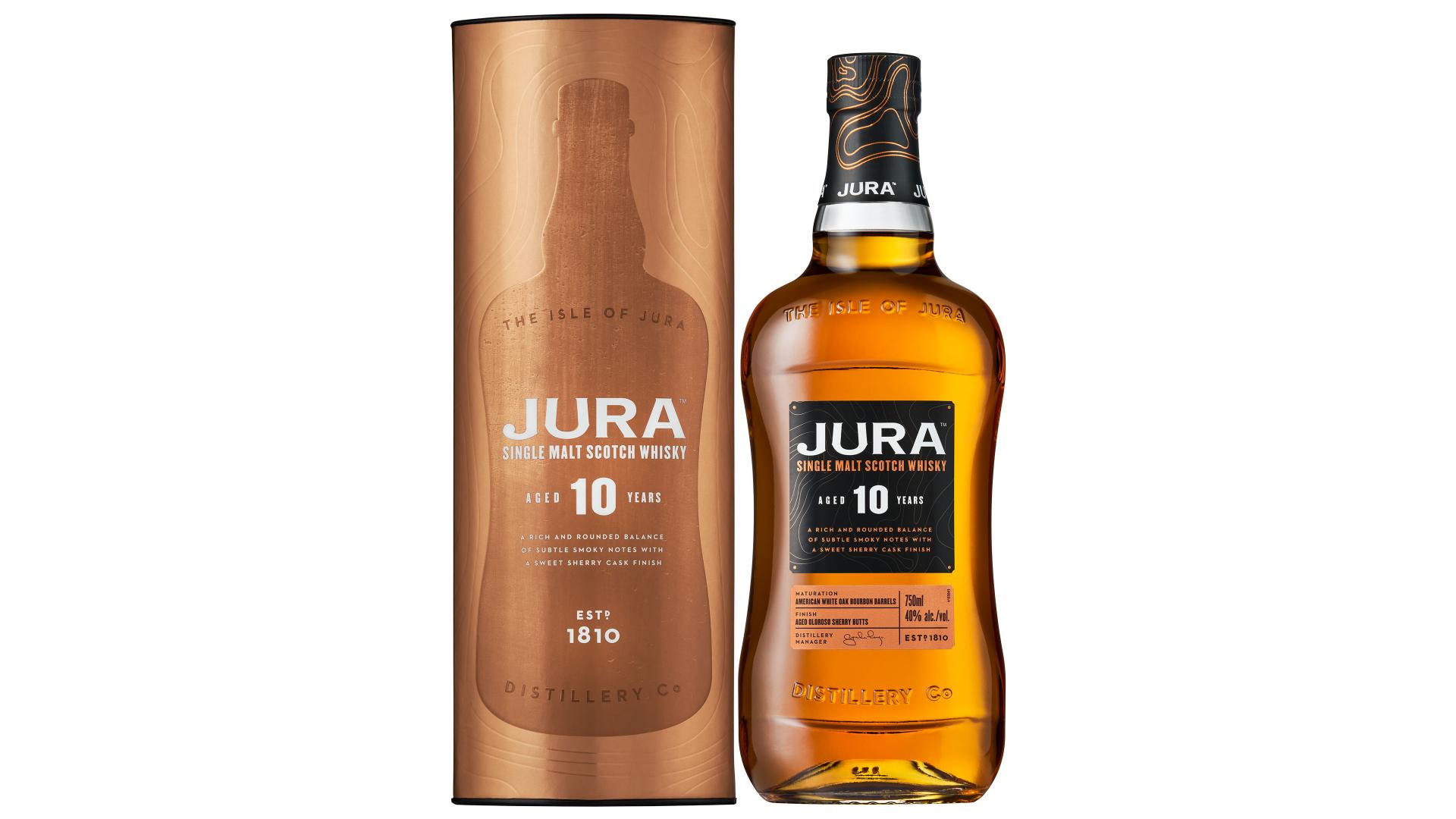 Jura's whiskies are made on the island of the same name, a few miles off Scotland's west coast and home to 212 islanders, one pub, one road and one distillery. This history has created a unique brand and equally unique whiskies that taste distinctively better because they matter more to those that make them. Jura 10 Years is made in tall stills, matured in American white oak for ten years and then finished in oloroso sherry casks for a supremely smooth whisky with notes of vanilla and cacao, making it the perfect sipper not just at Christmas, but all year round.
Perrier-Jouët Belle Epoque rosé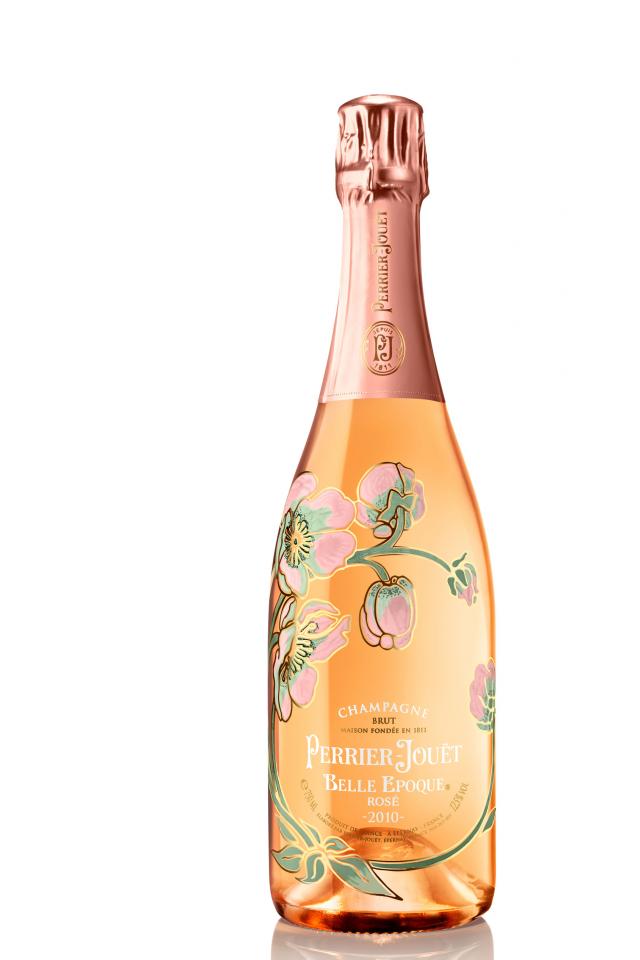 Historic champagne house Perrier-Jouët leverages 200 years of know-how in its Belle Epoque rosé. Subtle sweetness and red fruits are offset by hints of butter and brioche, making it a great partner for lobster and other shellfish. It'd probably make a great addition to your slap-up Christmas breakfast, if that's your kind of vibe… Just saying.
Silent Pool Rare Citrus Gin and Copa Set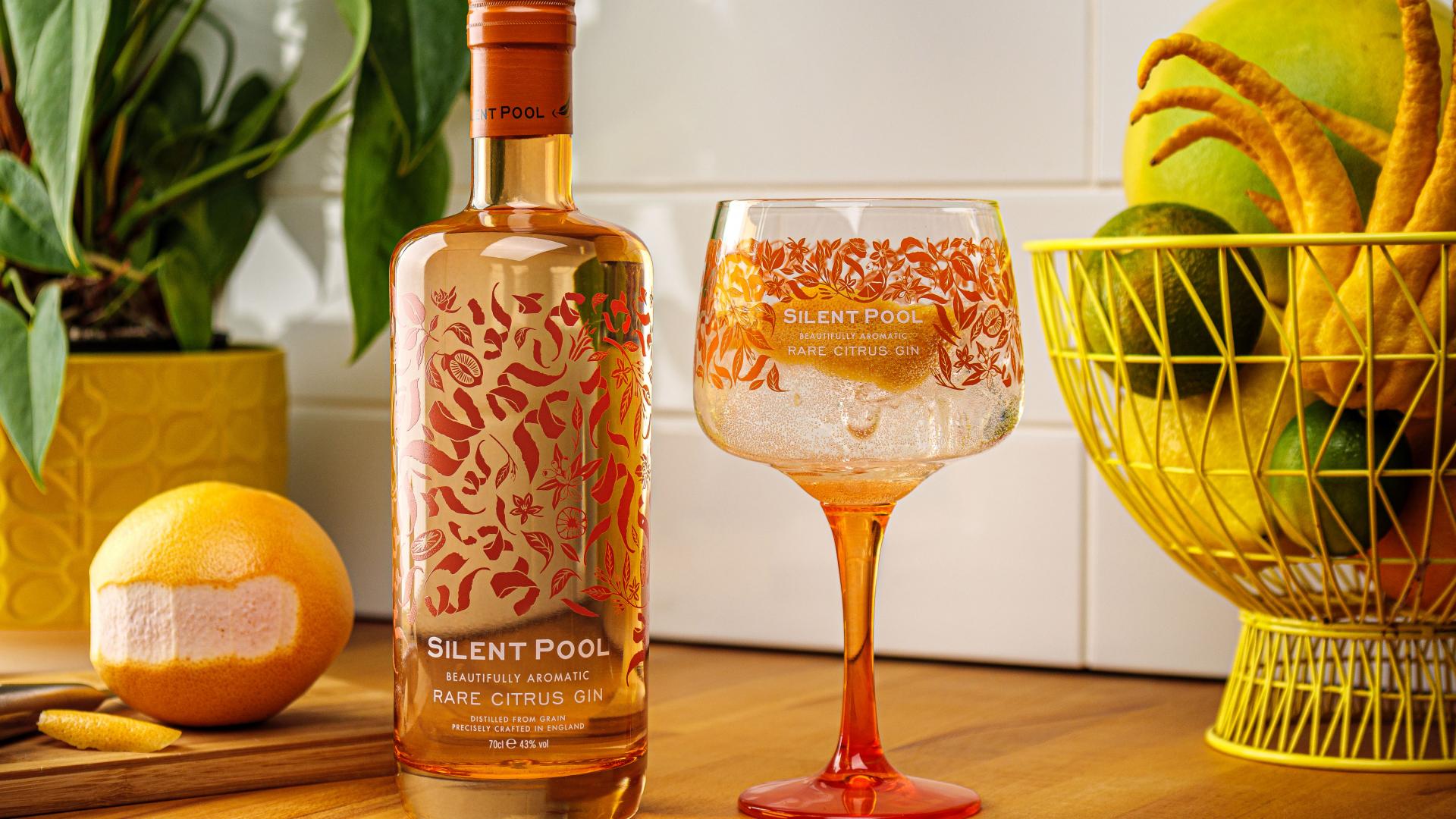 The new spirit from Surrey-based Silent Pool expertly balances bright and zesty notes of buddha's hand (a citrus fruit with finger-like sections) with enticingly rich notes of natsu dai dai orange, subtly sweetened with hirado buntan pomelo, making for a light and zesty take on classic gin flavours. It's as special as it sounds, so go the extra mile and get this gift set for the gin lover in your life this Christmas.
Doe Eyed Queen 2017 Brut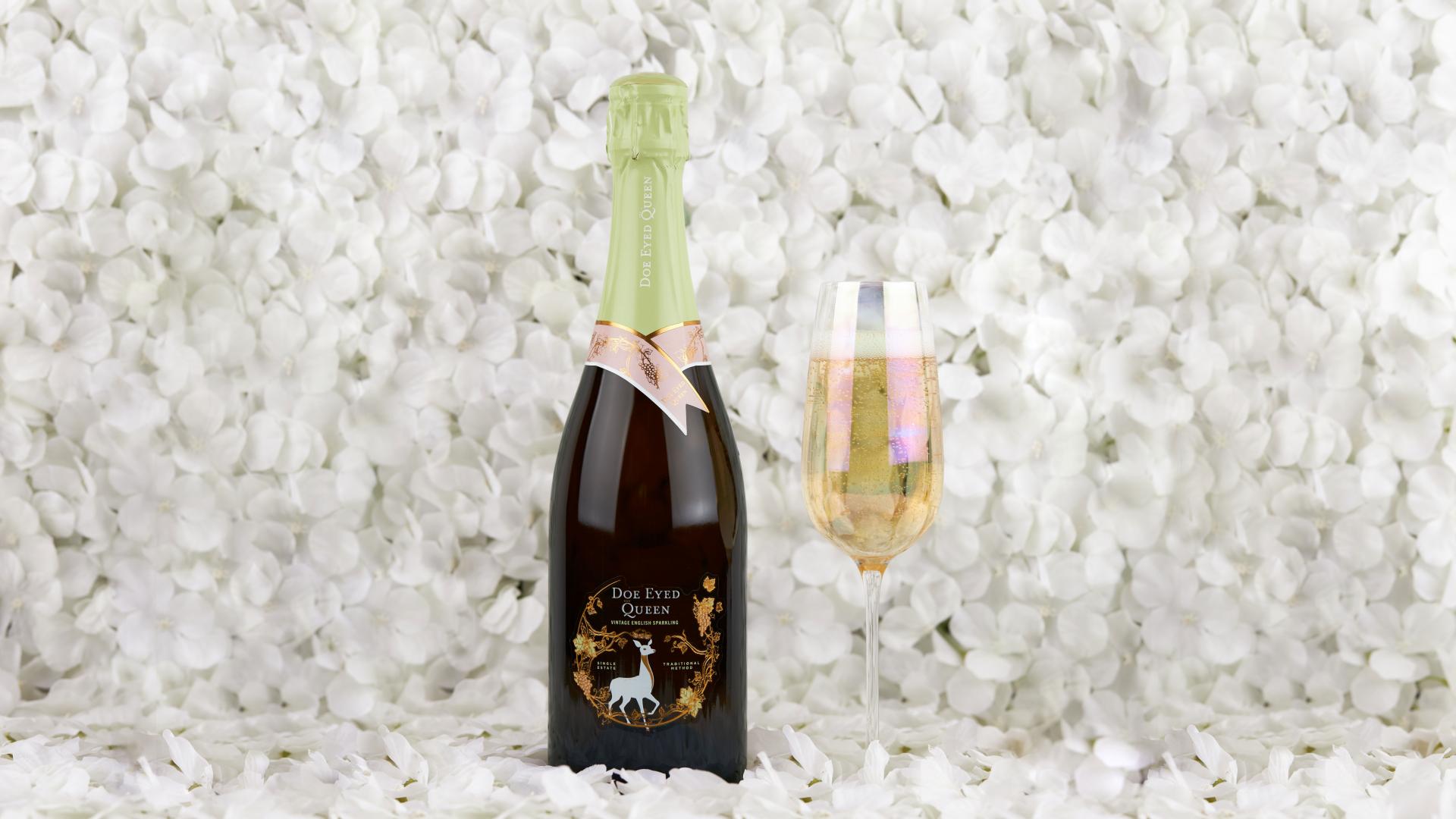 It wouldn't be the festive season without sparkling wine, and new luxury vintage English collection Doe Eyed Queen offers bottles fit for the occasion. The delicate design and sustainable ethos are the vision of founder Amy Duckett, who leveraged her family's winemaking knowledge (they own boutique English vineyard Hundred Hills) and her training from London College of Fashion to create a supremely sippable sparkling.
No. 3 Gin London Dry Gin gift box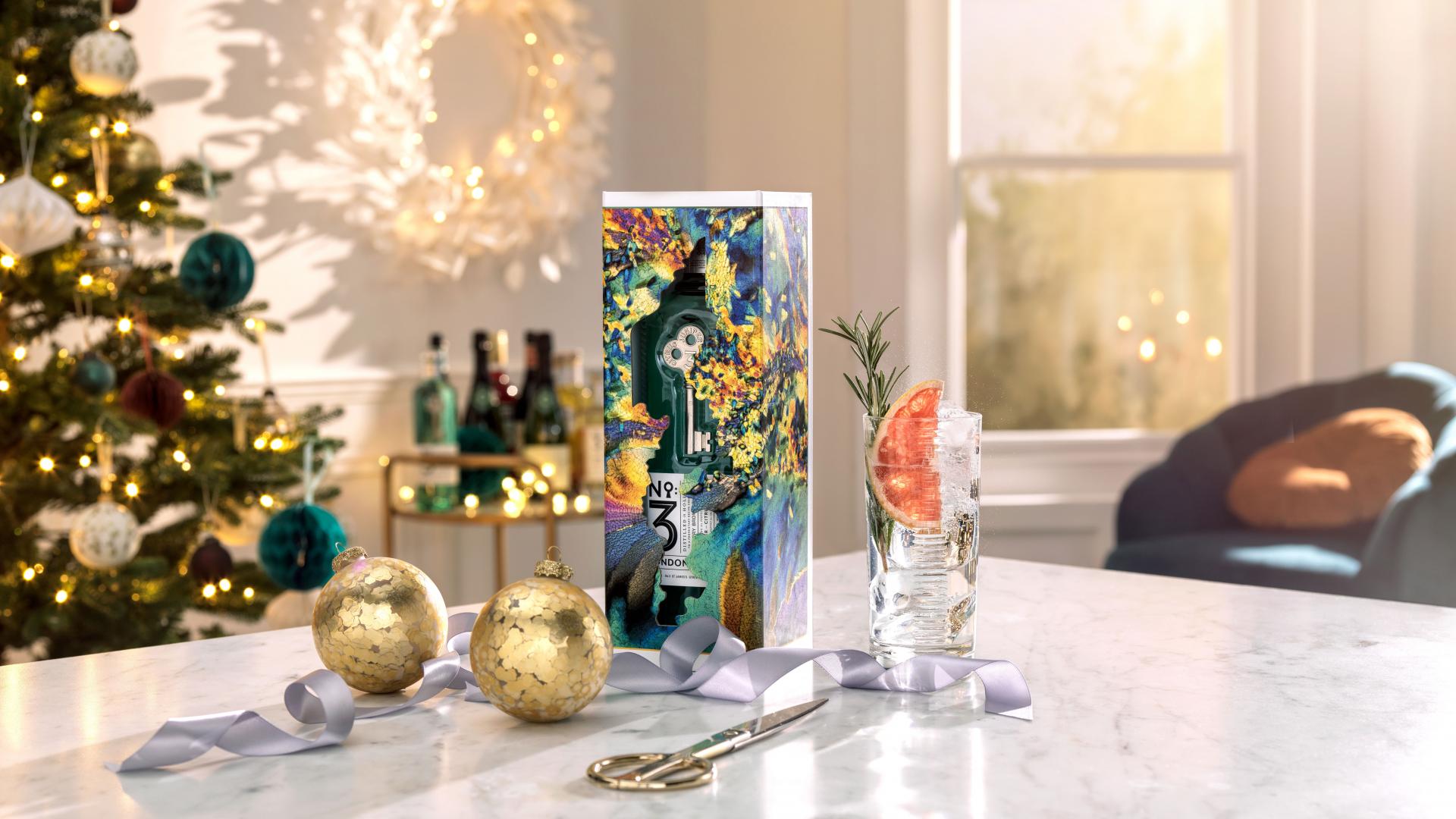 It took Berry Bros. & Rudd (London's oldest wine and spirit merchant) and a team of spirit specialists 730 days to painstakingly refine and create No.3 Gin, which has been voted the World's Best Gin on more than one occasion. Blessed with a refreshing balance of juniper, citrus and spice, No.3 is a perfect choice for a refreshing gin and tonic, a clean, crisp martini or in just about any cocktail, really.
Bigger gifts for foodies
Coravin Sparkling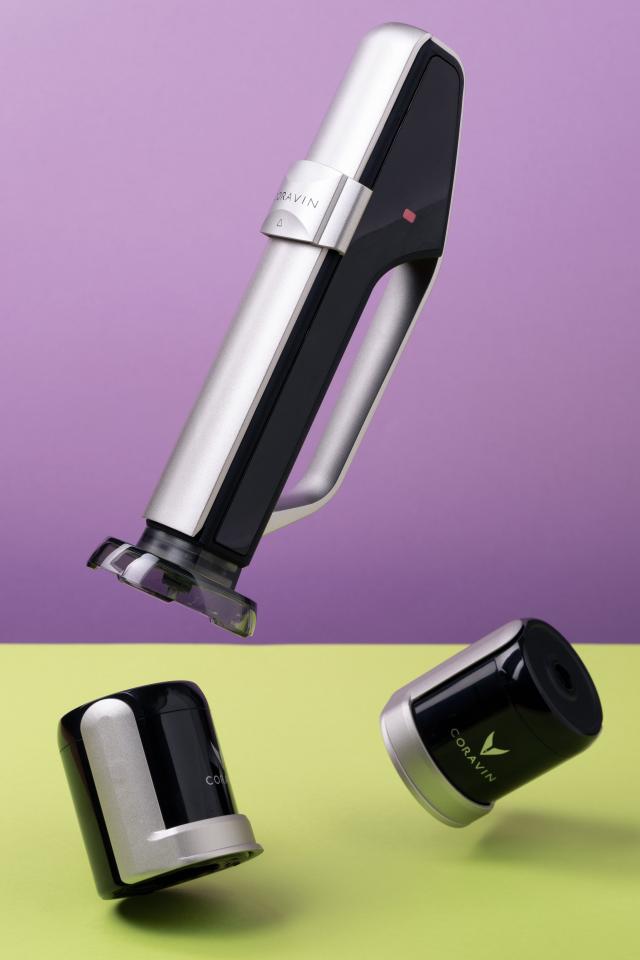 It's no exaggeration to say the Coravin has changed the face of wine drinking since its launch just under a decade ago. In short, its innovative system means you can pour wine, using a needle and inert gas, by the glass without actually opening the bottle, lengthening its shelf life indefinitely. Now, the brand has launched its first machine for sparkling wines with a similar concept – attach it to a standard bottle of magnum and enjoy sparkling by the glass, retaining flavour and bubbles for up to four weeks. That means you could have a daily glass of Krug Grand Cuvée, making the bottle last for weeks – if you're able to hold back that long.
Magimix Cook Expert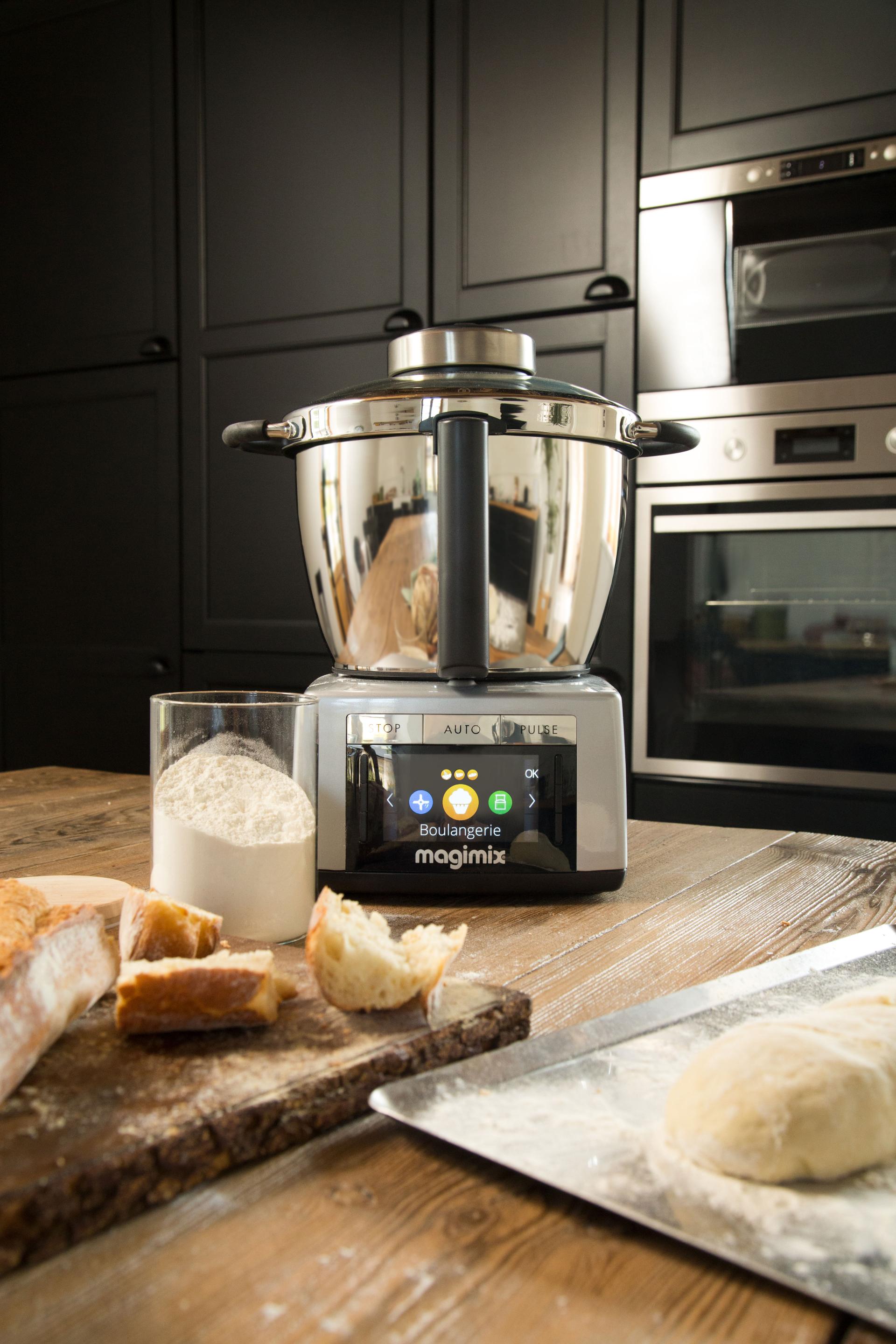 The age-old Christmas question: what do you get for the home cook who has everything? Well, what they probably don't have is the Magimix Cook Expert: an ingenious machine that takes loads of the hassle out of existing food prep tasks and opens up the opportunity for plenty of new ones. It's a blender, chopper and finely tuned, temperature-controlled food processor with a choice of double-walled bowl sizes (which keeps your prepped food hot for up to two hours) and accessories, too. In fact, it's basically the closest you can realistically get to your own personal sous chef, which sounds pretty darn great. Wouldn't it be nice if it could do the washing up?
Our Place Always pan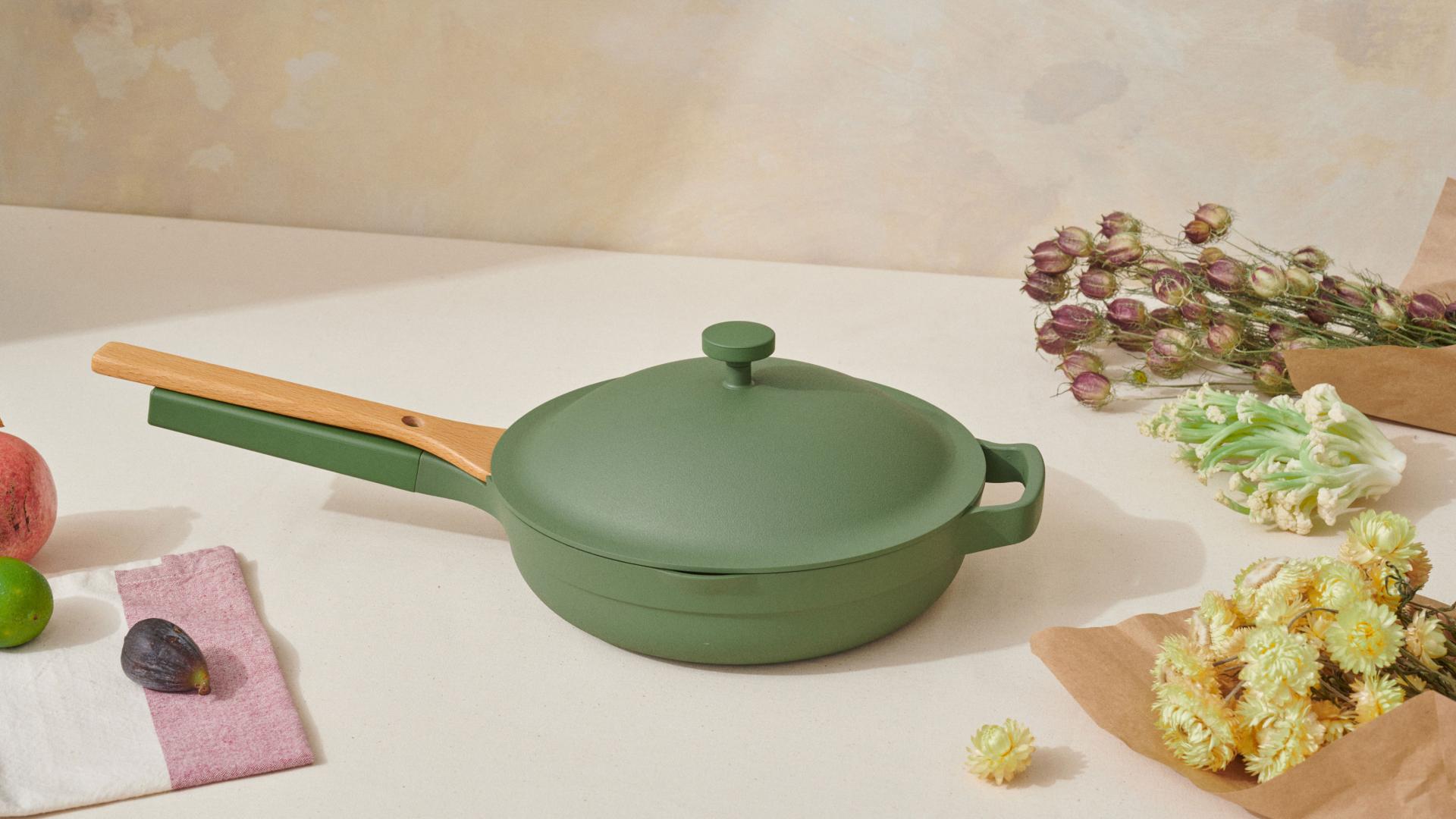 Dear Santa, if you're reading this, we know what we'd like for Christmas: this sleek pan from super-cool LA brand Our Place. It replaces eight cooking tools and is basically an all-in-one frying pan, sauce pan, steamer and more. It even comes with a wooden spoon and a built-in spoon rest, not to mention it's made out of heavy-gauge cast aluminium, so it holds heat better and is meant to last. Relatively new brand Our Place is a hit in the States thanks to its good-looking gear and mission to bring people together over a good, home-cooked meal.
Stocking fillers for foodies
Gloria Trattoria's crockery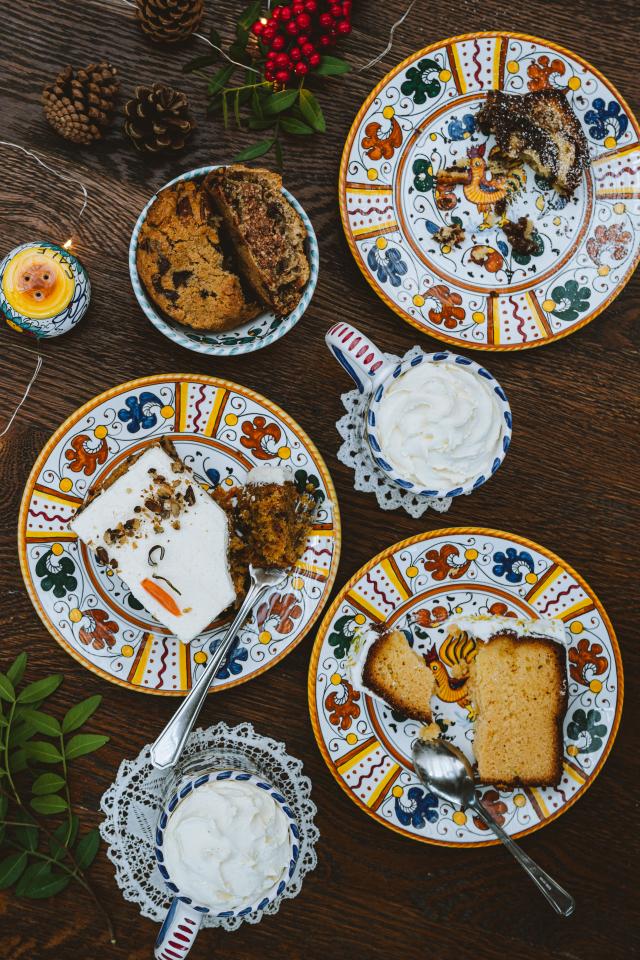 Vaisselle Fim - Joann Pai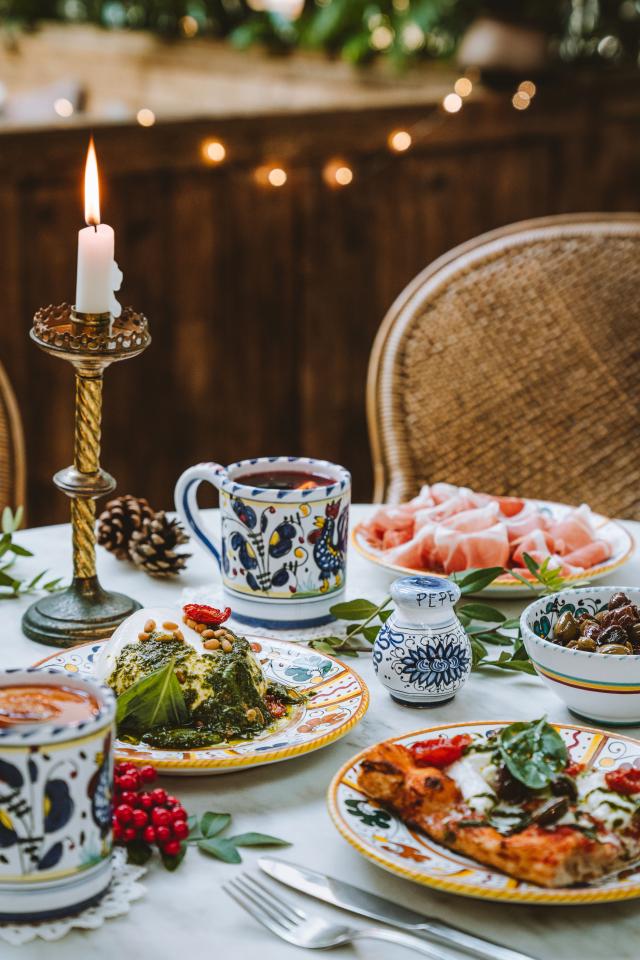 Vaisselle Fim - Joann Pai
This Christmas is the time to pull out all the stops, and that's definitely a vibe you'll find embodied at Big Mamma Group's outrageously extra restaurants, Ave Mario, Gloria and Circolo Popolare. You can now bring a bit of their opulence and indulgence home with you thanks to their new range of crockery, perfect for pepping up mince pies and pigs in blankets. Or, indeed, the perfect backdrop to their chocolate chip panettone, which you can conveniently buy from their e-commerce arm Napoli Gang on Deliveroo while you're there.
Claridge's Cocktail Book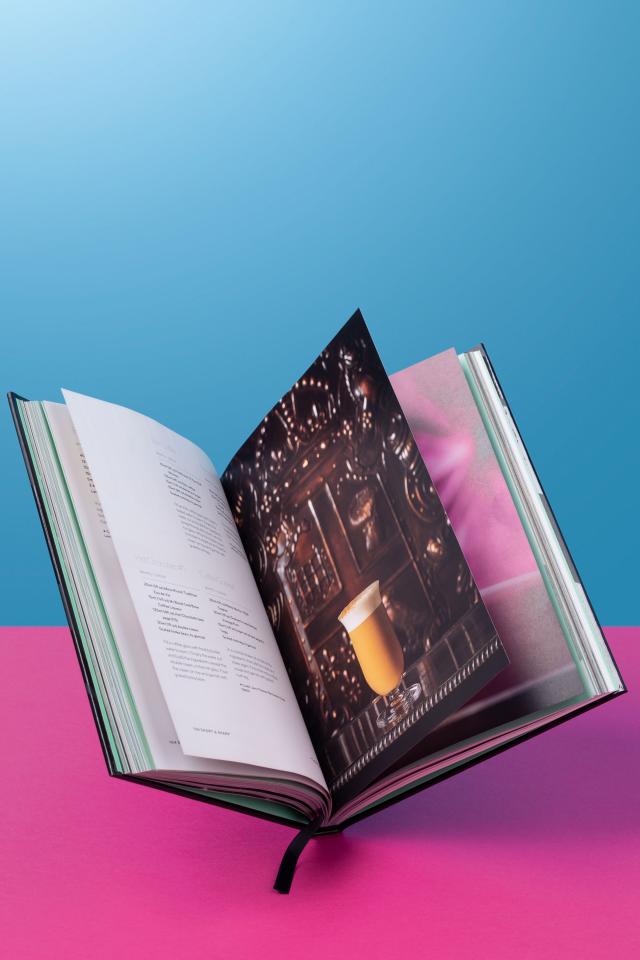 Claridge's and its bars have been showcasing the talents of some of the world's best bartenders since 1856, and today the iconic Mayfair hotel's four drinking dens turn out almost 36,000 drinks a year – so it's safe to say they know their serves. This heritage is celebrated in The Claridge's Cocktail Book, which shares the secrets of its bartenders, from recipes to insider tips and tricks about the art of cocktail making, as well as how to throw the perfect cocktail party…
Oklava's medjool date butter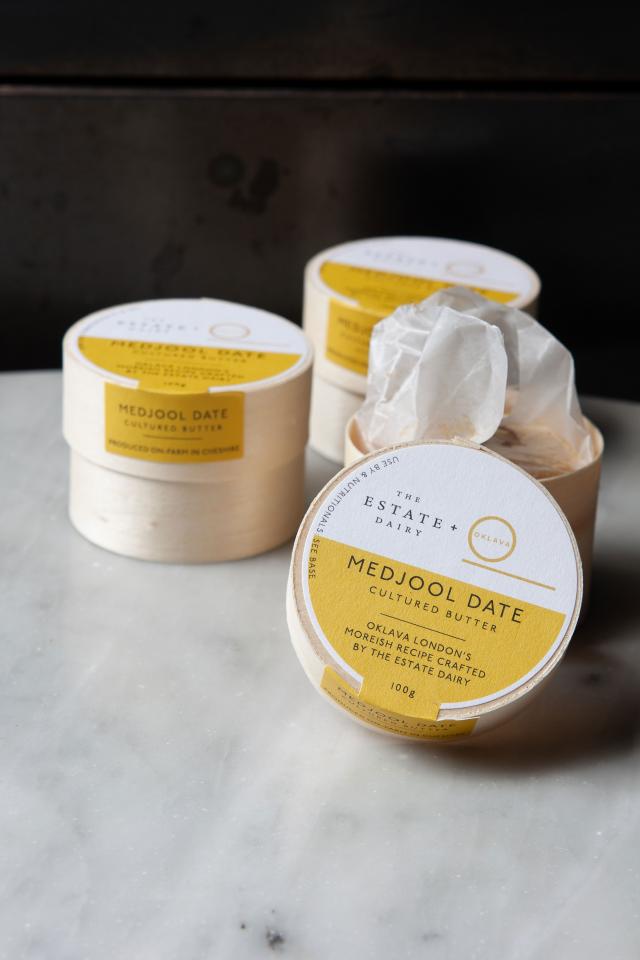 Forget crap Secret Santa gifts that no one wants: this parcel of joy comes in at under a fiver and is bound to put a smile on any food-lover's face – especially when they try its contents in a bacon sarnie the day after the Christmas party. Oklava's medjool date butter is sweet, salty and undeniably moreish, and now you can buy it pre-packaged and made in partnership with The Estate Dairy, who produce seriously premium dairy products.