London's food and drink is scene is boring, said no one ever. In fact, right now, new restaurants and bars are opening at such a pace that you could probably eat out at a new place every night of the week, and still have some left over for snacks – we should know, it's our job to do it. 
Sometimes it feels like nothing will slow down London's food and drink scene. It's an ever-growing juggernaut, attracting new restaurants openings from big-name chefs from as far away as Brazil, as well as grassroots creativity from Shoreditch, and you know what? We're pretty thankful for it. 
There's always a hot new restaurant or bar to check out, whether your taste is more wine and small plates, or really, really good roast chicken. If you're wondering where to eat this month, we've got London's best new openings right this way.
18 new London openings to add to your hit list
Hackney Coterie [pictured]
230 Dalston Lane, E8 1LA 
Oh, you were worried a wine bar and restaurant in a magnificent old warehouse wouldn't quite fit in to the surrounds of the Hackney borderlands? Well think again, silly, because we have it on good authority that that's exactly the kind of thing the good people of E8 can get on board with. New opening Hackney Coterie is the second restaurant from Anthony Lyon, founder of Lyon's in Crouch End, and will also see former Hide and Scully chef Dominic Auger handling kitchen operations and Kelvin McCabe curating an excellent list of sake and low-intervention wine. Expect artful and creative small plates served with a fine-dining flourish. There'll be wine, cheese and charcuterie to go, too.
The Water House Project
1 Corbridge Crescent, E2 9DS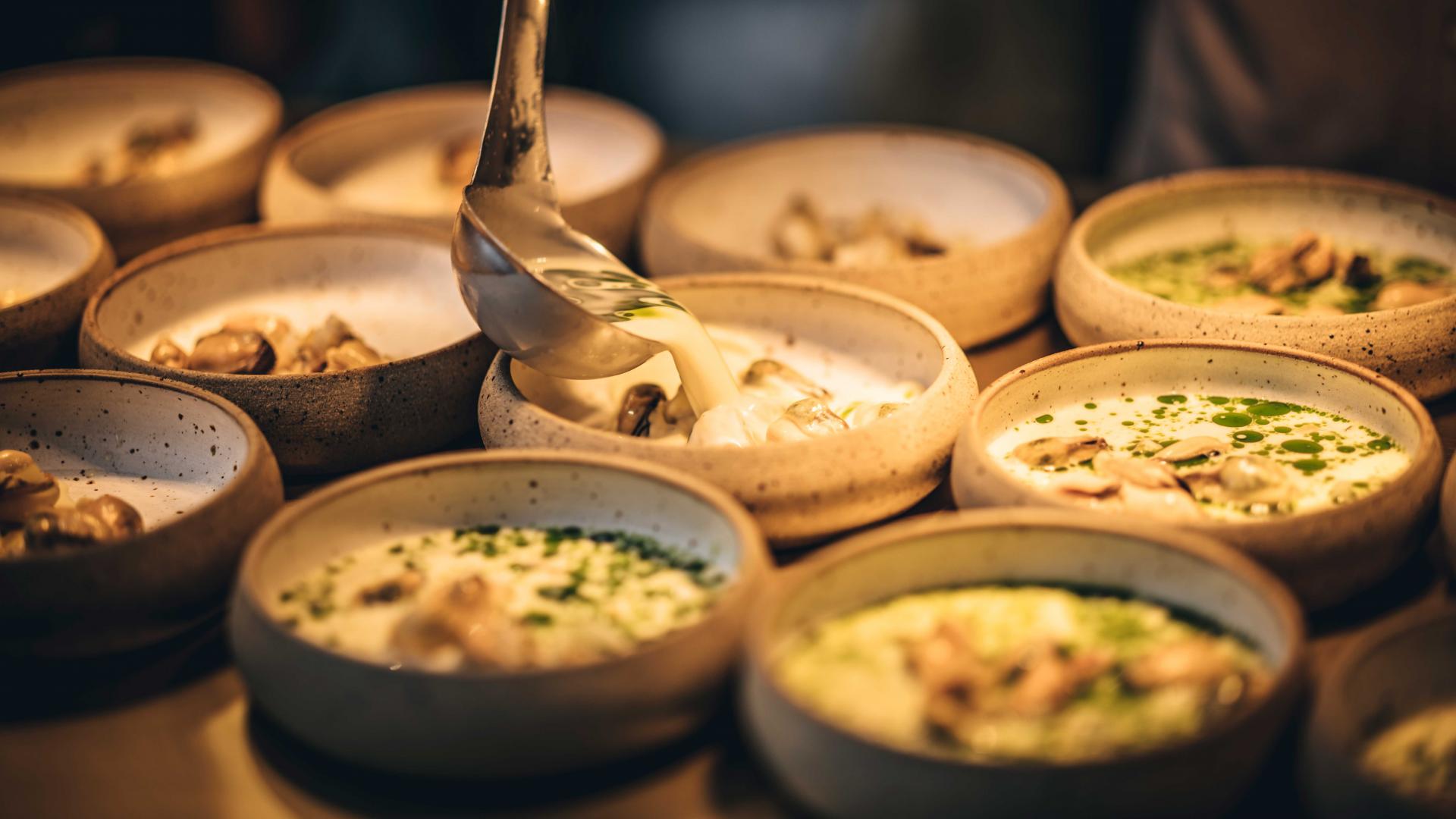 Gabriel Waterhouse can trace the beginnings of his eponymous restaurant The Water House Project to a supper club run from his own home, so it's no surprise that its first permanent site around the corner from Oval Space feels, well, warm and homely, with an open kitchen and drinks reception area. The cooking, though, is a cut above anything you'd be able to dish up yourself (unless, of course, you're a supremely talented chef). The restaurant will be serving a monthly changing nine-course tasting menu based around what's in season at the time: its opening month saw dishes like a bowl of Shetland mussels served in a grassy green artichoke broth, preserved lemon and chive, and sumptuous Herdwick lamb.

​​Oxeye
14 New Union Square, SW11 7AX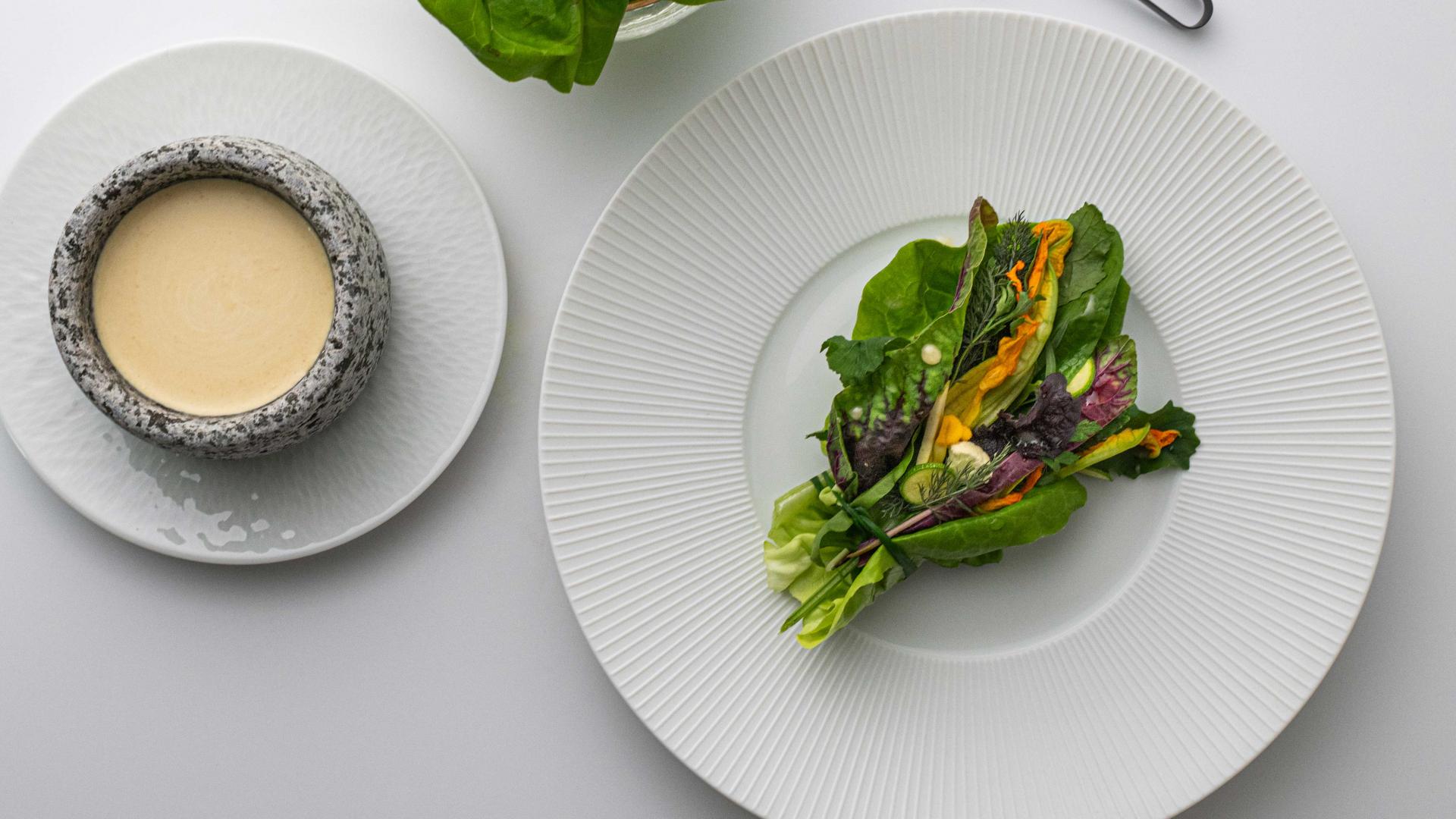 Sven-Hanson Britt has been one to watch ever since he graced our screens on TV's MasterChef, and while he's involved in the quietly excellent Homestead near Canning Town, his new opening Oxeye feels like the place where he'll come into his own. The restaurant, which will showcase deftly put-together tasting menus from Britt and partner Kae Shibata, highlights the produce of the British Isles, while the space will be built around a 16-seat chef's table – perfect for those who want to get close to the action. It also includes the long-awaited launch of the accompanying Bar Rex – a wine bar and shop that also serves sharing plates – and an upstairs gallery space to boot.

Rondo La Cave
199-206 High Holborn, WC1V 7BD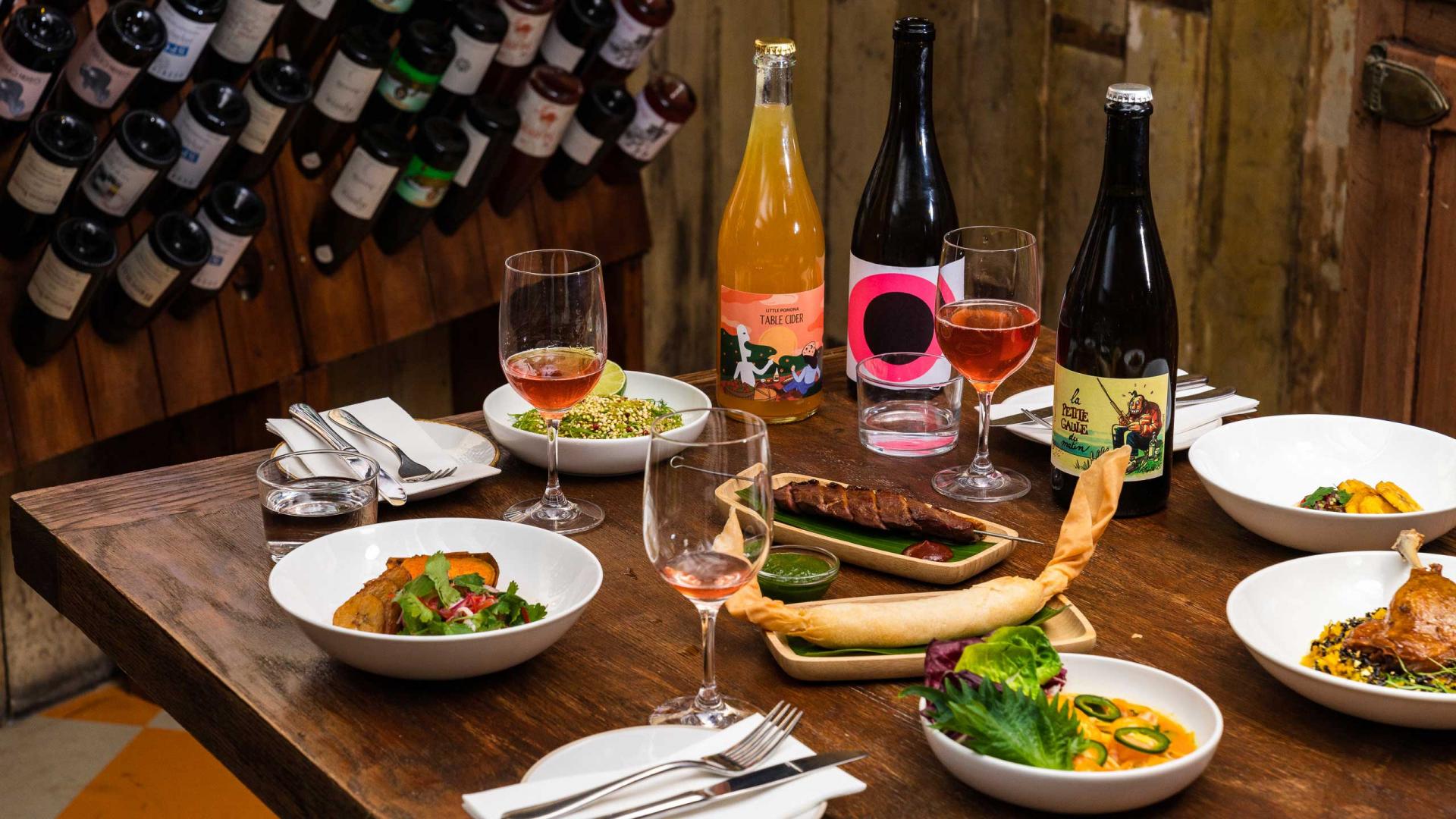 New in at The Hoxton hotel group's Holborn outpost is La Cave, a natural wine bar and shop underneath its flagship restaurant Rondo. Excitingly, the venue will also play host to a regular line-up of residencies from up-and-coming and established chefs: the first one is Cantina Valentina, an exploration of Peruvian flavours by Adam Rawson, formerly of Pachamama, among others.
Manteca
49-51 Curtain Road, EC2A 3PT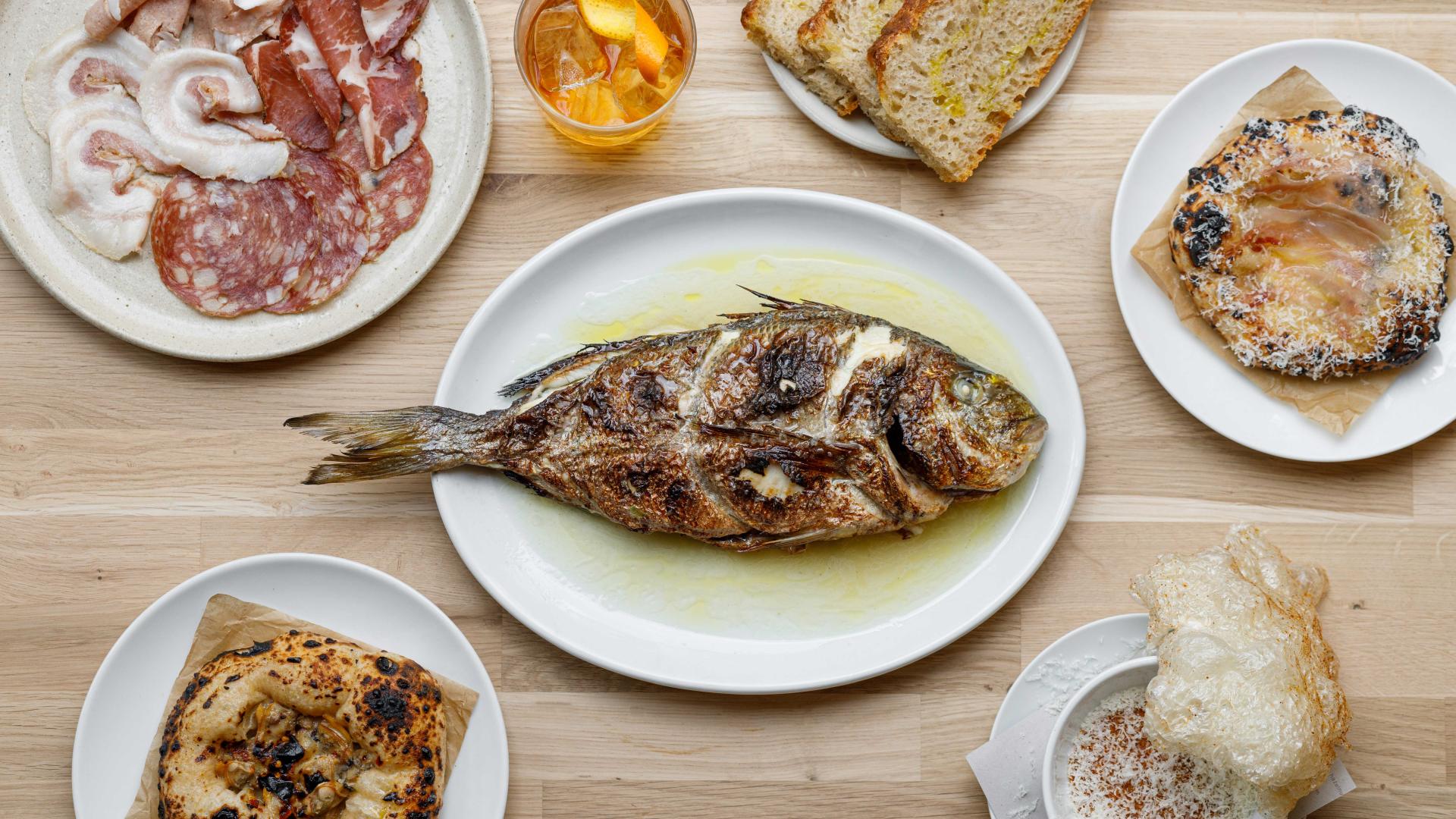 It's fair to say that new Shoreditch restaurant Manteca's had quite the origin story: originally set up by chefs Chris Leach and David Carter as a six-month residency at 10 Heddon Street in Mayfair, it then took a short-term lease in Soho, where the chefs served pastas, focaccia and grilled meats to rave reviews. Now it's moving to a properly permanent site in Shoreditch, with a menu inspired by Leach's travels around Italy and handmade pasta made with grain from Wildfarmed.
Mamma Pastrama
13 Ganton Street, W1F 9PP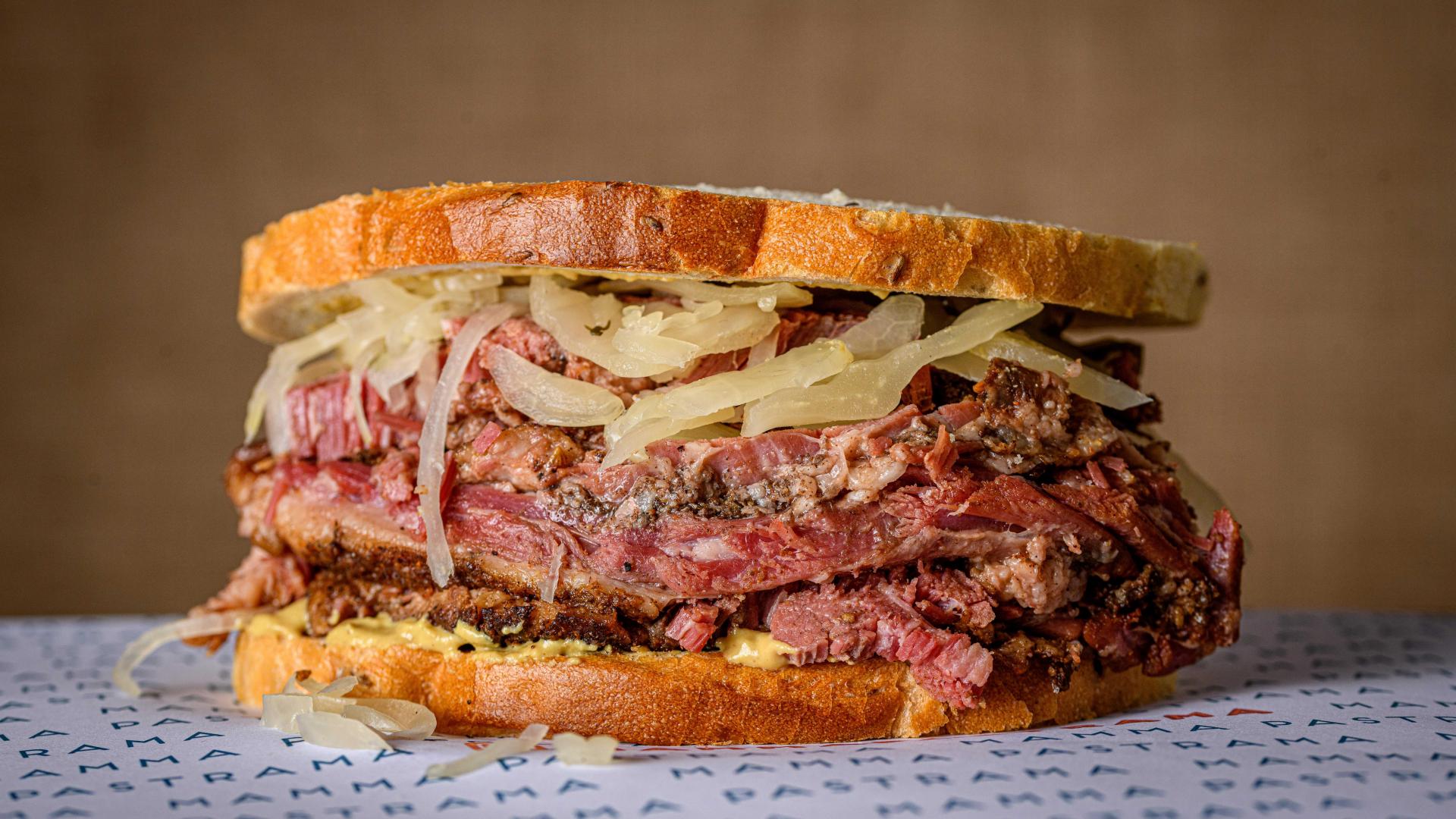 The untimely closure a couple of years ago of the excellent Monty's Deli in Hoxton left a brisket-shaped hole in our hearts, but it's one we're hoping new opening Mamma Pastrama is up to the job of filling. This casual restaurant comes from executive chef Jay Morjaria is all about blushing pink and richly flavoured pastrami alongside house-made deli mustard, sauerkraut, rye bread and pickles. The menu won't stray too far from the classic NYC combination, but there'll also be smoked trout, a pastrami and kimchi toastie and, for veggies and vegans, a killer smoked beetroot, too, as well as a short menu of knockout salads and an all-day brunch menu, too. Sign us up.

Manthan
49 Maddox Street, W1S 2PQ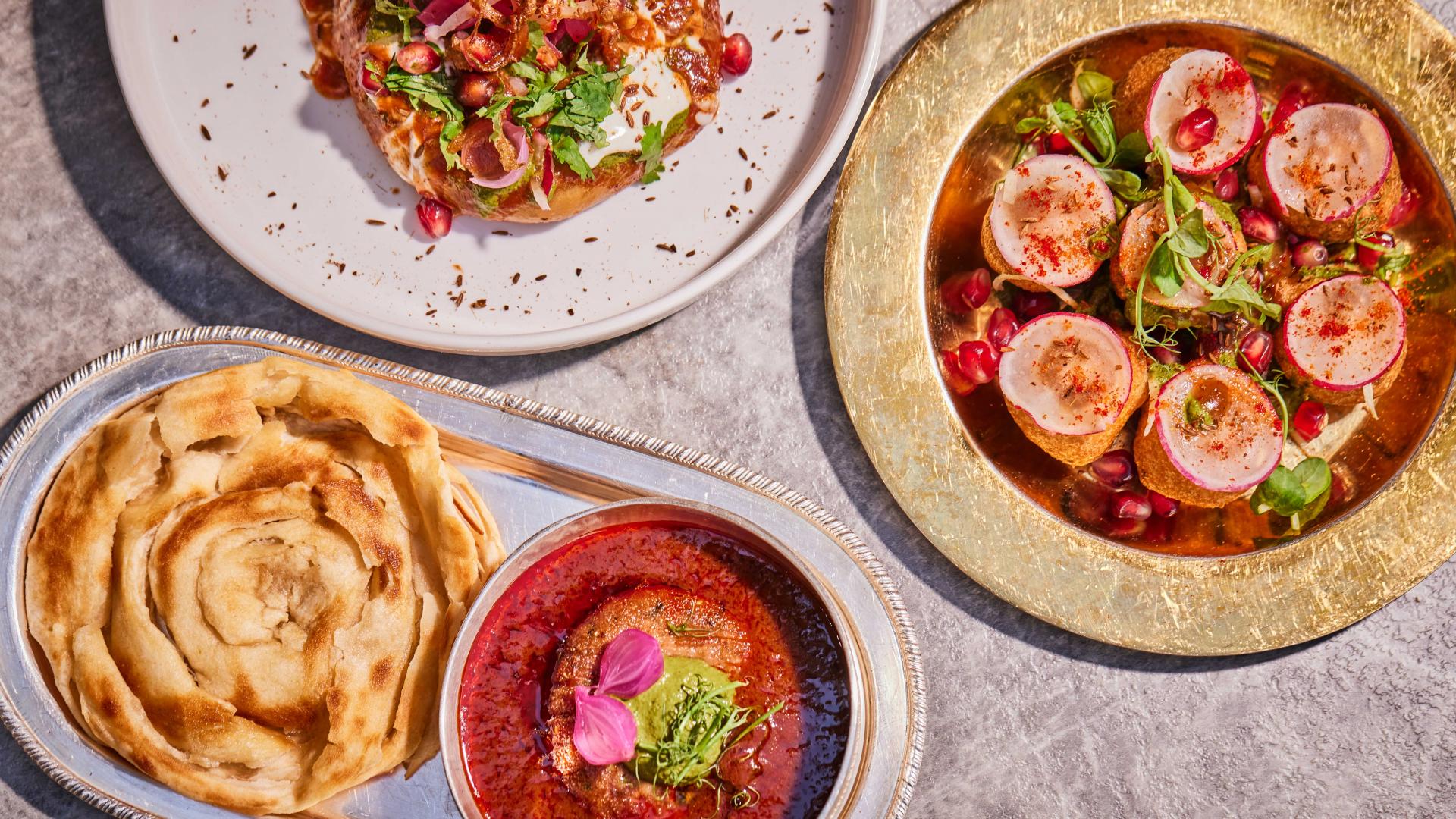 It's fair to say Rohit Ghai knows a thing or two about fine-dining cuisine inspired by his native India: having headed up the kitchens at Bombay Bustle, Jamavar, Trishna and Gymkhana during their rise to the upper echelons of London's restaurant scene, he's been cooking flawless and artful Indian dishes at Kutir in Chelsea since 2018. Now, he and partner Abhi Sangwan are opening Manthan in Mayfair – inspired by everything from roadside staples like aloo paratha to the haute cuisine that's made his name, the restaurant will also specialise in Nepalese-style kebabs, Rassedar curries and cocktails, all set in a beautiful Mayfair dining room that also features counter seating around a sumptuous central bar. Form an orderly queue behind us, please.
Yes Please
25 Ridley Road, E8 2NP 
The vibrant neighbourhood of Dalston isn't short of great places to eat and drink, and it's getting a doozy in the form of Yes Please, a new hotspot for cocktails, sharing plates and natural wine in the middle of Ridley Road Market. What makes it extra special is its ownership and mission statement: it comes from Shay Malt, founder of queer club Adonis, and promises to join the excellent Dalston Superstore as a beacon of LGBTQ+ culture and nightlife in the area. Food-wise, a menu of contemporary-feeling seasonal sharing plates from head chef Jerome Slesinski complementing some excellent natural wines and cocktails mean it'll be a great addition to the area's restaurant scene.
Ekstedt at The Yard
Great Scotland Yard, SW1A 2HN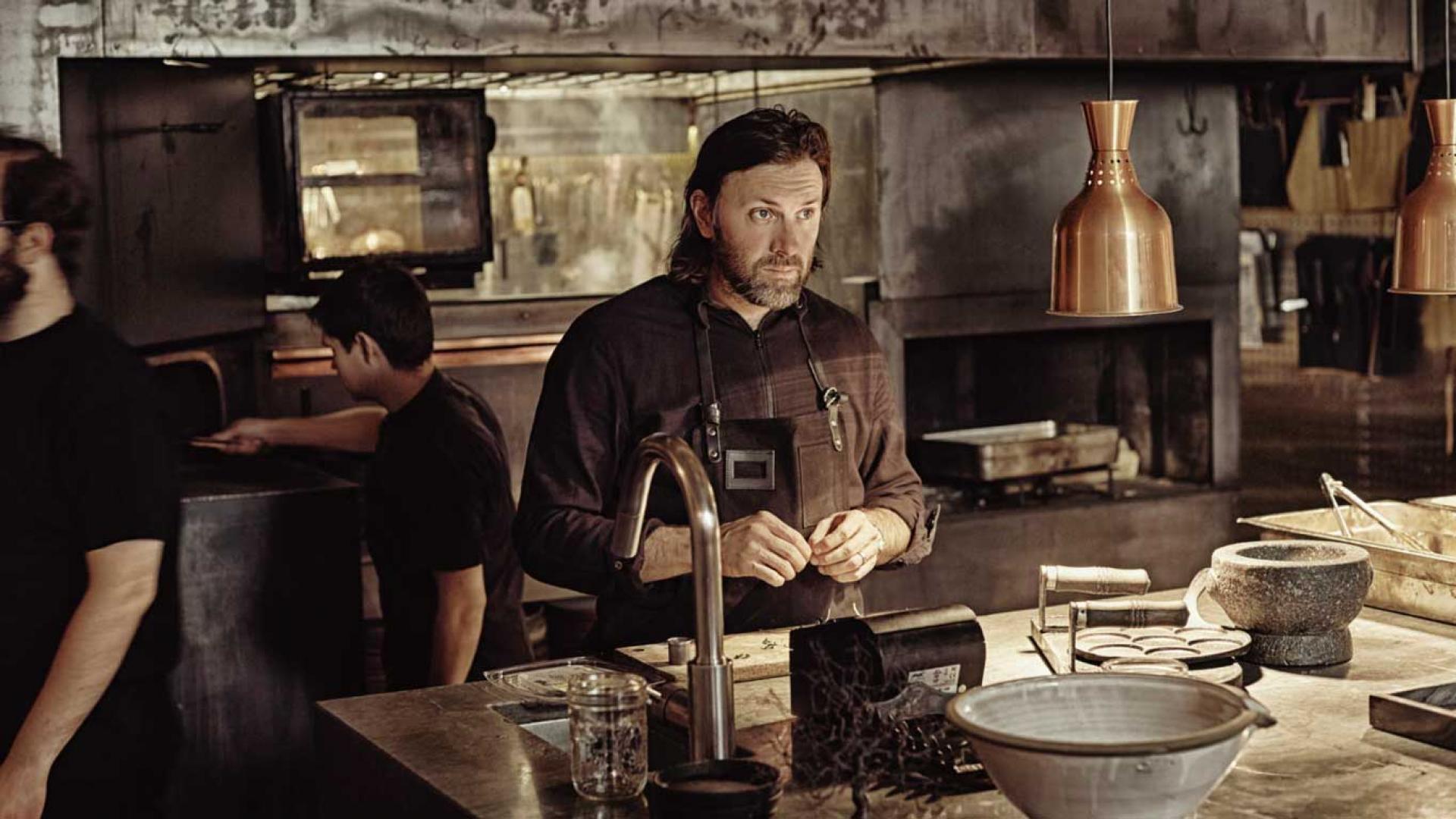 London's had its fair share of acclaimed international restaurateurs opening up here in the last few years, with varying degrees of success, but we're excited about the new one from Swedish chef Niklas Ekstedt. Continuing the wood-fired philosophy that's seen him become one of the best-loved chefs in Europe, it'll open in September at the beautiful Great Scotland Yard hotel in Westminster, and feature some brand-new New Nordic dishes as well as some old faithfuls, too. Watch this space.
The Sea, The Sea
337 Acton Mews, E8 4EA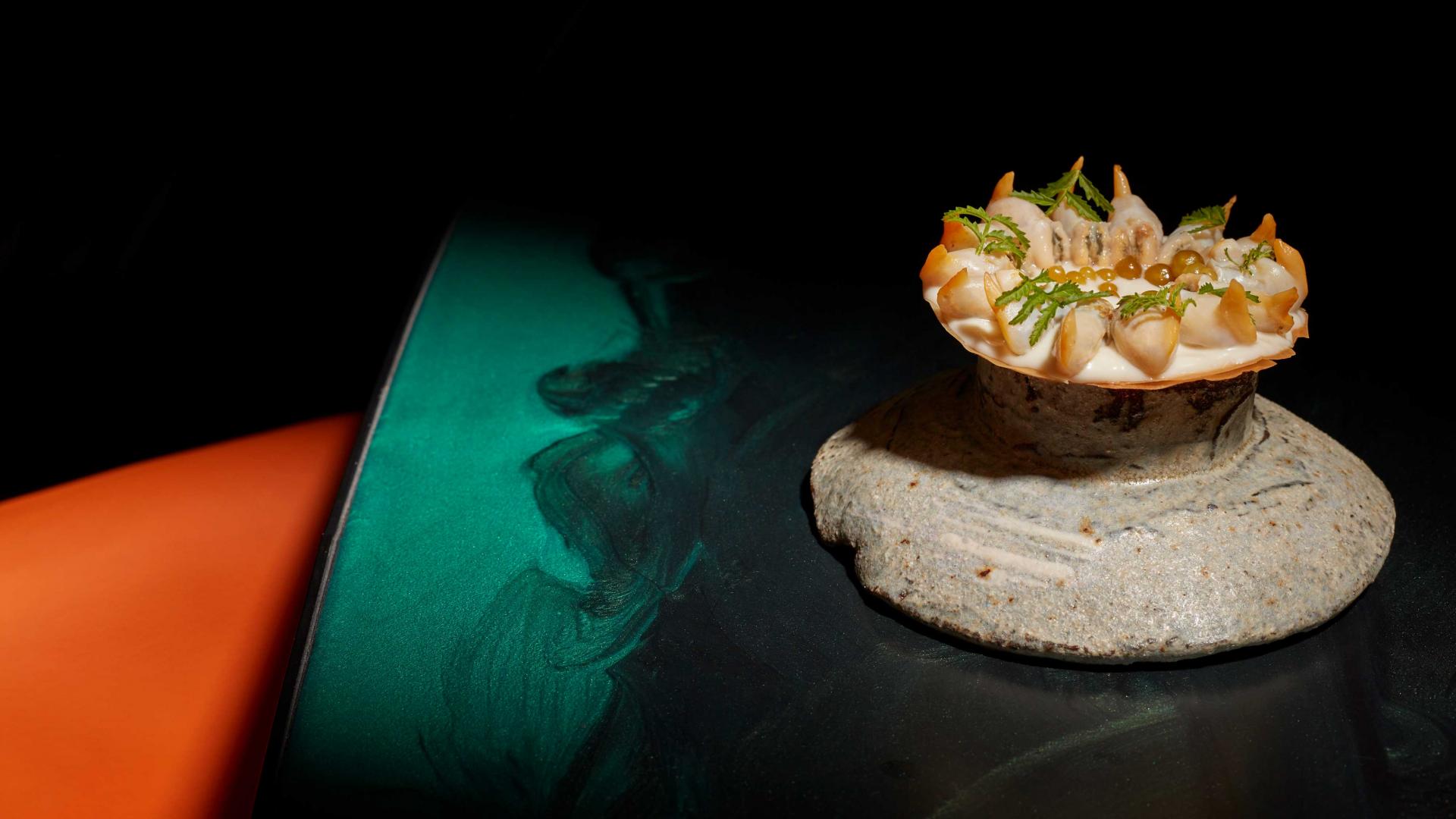 Chelsea's fishmonger and restaurant The Sea, The Sea has received near-universal acclaim since opening, and fans of beautifully sourced and sensitively cooked fish towards the east of the capital should be excited about what's coming next. Yep, the restaurant is opening its second site just south of Haggerston – and the best news? You can get up-close to the action courtesy of its beautiful chef's table, where the action will unfold. Chef-patron Leo Carreira – previously head chef at Nuno Mendes's Viajante – will put together a beautiful omakase-style tasting menu for just 12 guests a night. Spaces are sure to be in short supply, so get on that waiting list ASAP and thank us later.
JOY
94 Marylebone High Street, W1U 4RG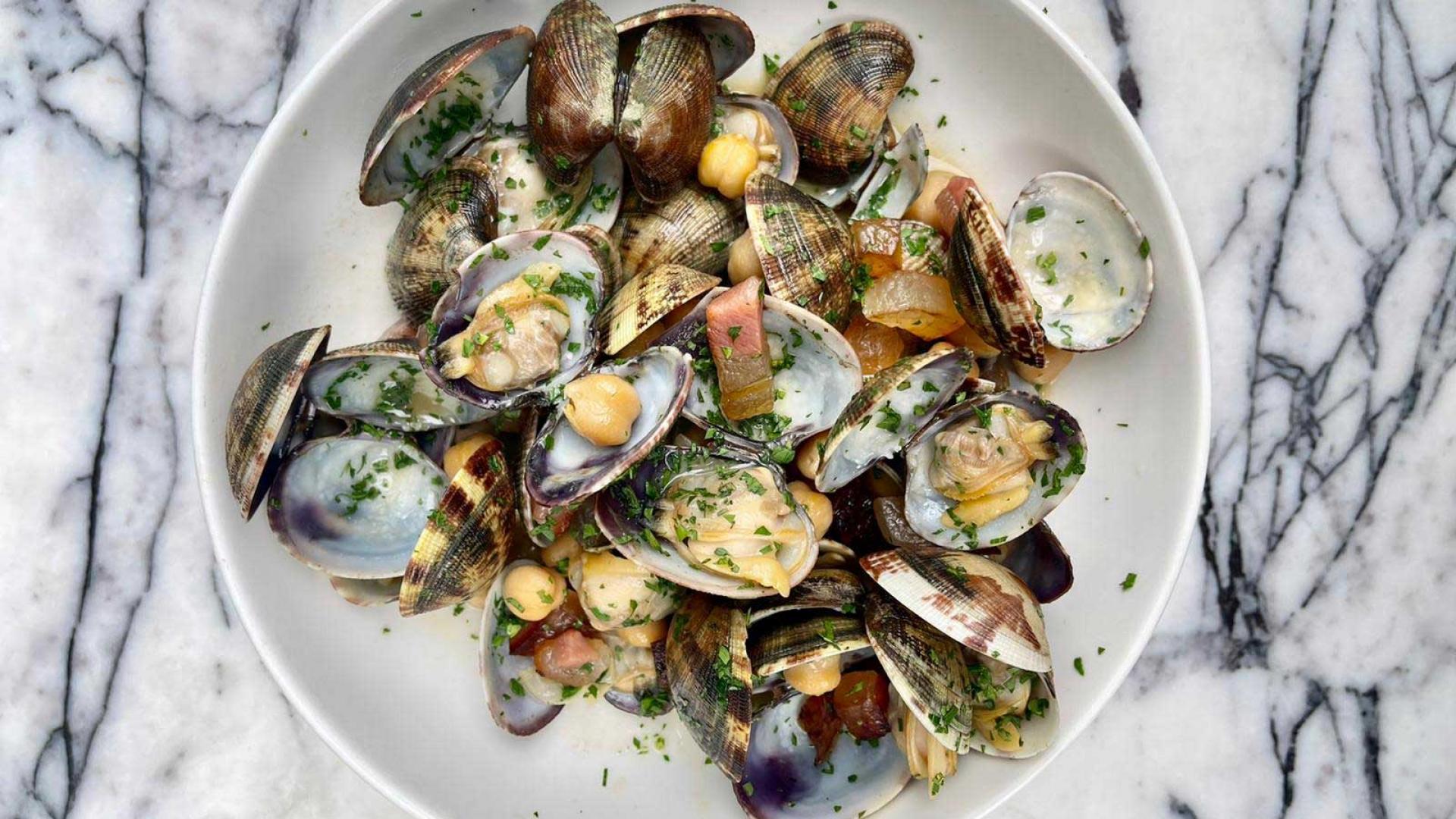 When Stevie Parle opened much-loved JOY in his old Dock Kitchen site, the restaurant world cheered. When the news came through that it was forced to close again earlier this year, we cried. But good things come to those who wait, and Parle's café and plant shop in Marylebone has found a new home for his beautiful seasonal British cooking and regular supper clubs. Joy indeed.
Sunday in Brooklyn
98 Westbourne Grove, W2 5RU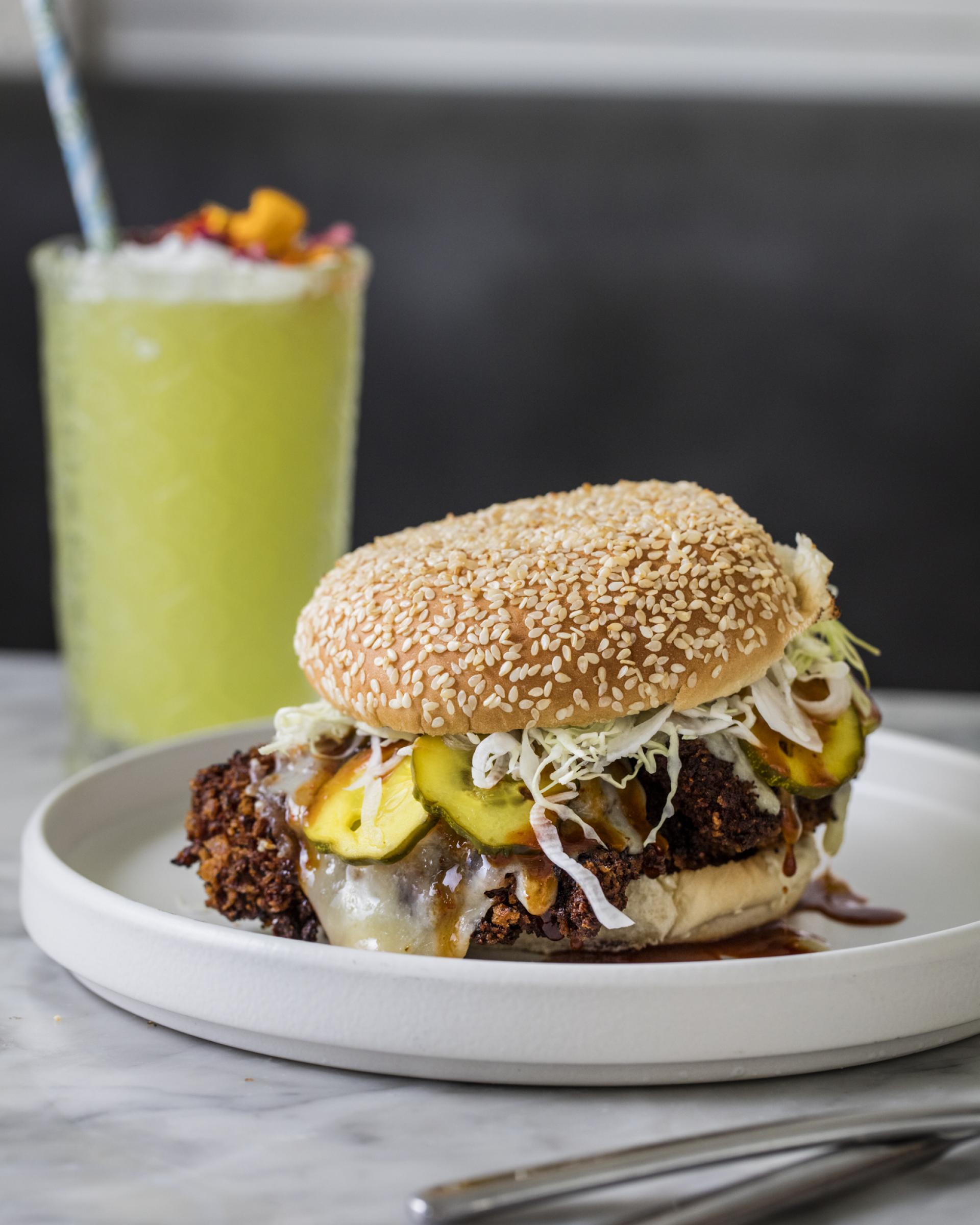 We've not been to Sunday in Brooklyn in, er, Brooklyn, but from the sounds of it we reckon the new London outpost of this acclaimed all-day-dining spot in Williamsburg will find a nice home in Notting Hill. Founders Todd Enany, Adam Landsman, along with chef Jaime Young, will oversee a menu of eclectic dishes and drinks, with some of its NYC staples making the trip across the pond, including whole smoked artichoke with saffron aioli; grilled swordfish with charred broccoli greens, butter bean pistou; and cheddar biscuits with sausage gravy, poached eggs. There'll be a decent-sized list of cocktails for drinking at any time of the day, and – as you'd imagine – a vibrant brunch menu designed to devour over a few hours, and some natural wines, too.
Sucre
47 Great Marlborough Street, W1F 7JP 
Fernando Trocca is the latest in a line of World's 50 Best-baiting chefs from Latin America to open up in London. Following the likes of Martha Ortiz and Virgilio Martinez, he's expanding his Buenos Aires restaurant Sucre to a prime location in Central London. The menu will feature contemporary cooking in a sumptuous space designed by Japanese architect Noriyoshi Muramatsu, while acclaimed bartender Tato Giovannoni will take the helm at downstairs cocktail bar Abajo.
Nocturne
158 Old Brompton Road, SW5 0BA 
If all that eating's got you in the mood for a nightcap, look no further than newly launched basement bar Nocturne. Located directly underneath Steve Pineau and Xavier Rousset's Old Brompton bar, it'll see a menu of creative cocktails overseen by head bartender Luca Gilmozzi. The three are really leaning into the speakeasy theme, with the menu divided into Vintage, Pre-prohibition and Prohibition drinks, and there'll also be an excellent list of largely French wines curated by master sommelier Rousset, as well as more than 70 artisanal cheeses and charcuterie. Alongside the vintage decor and regular piano evenings, it'll have you feeling like you're in 1925.
Temaki
Brixton Village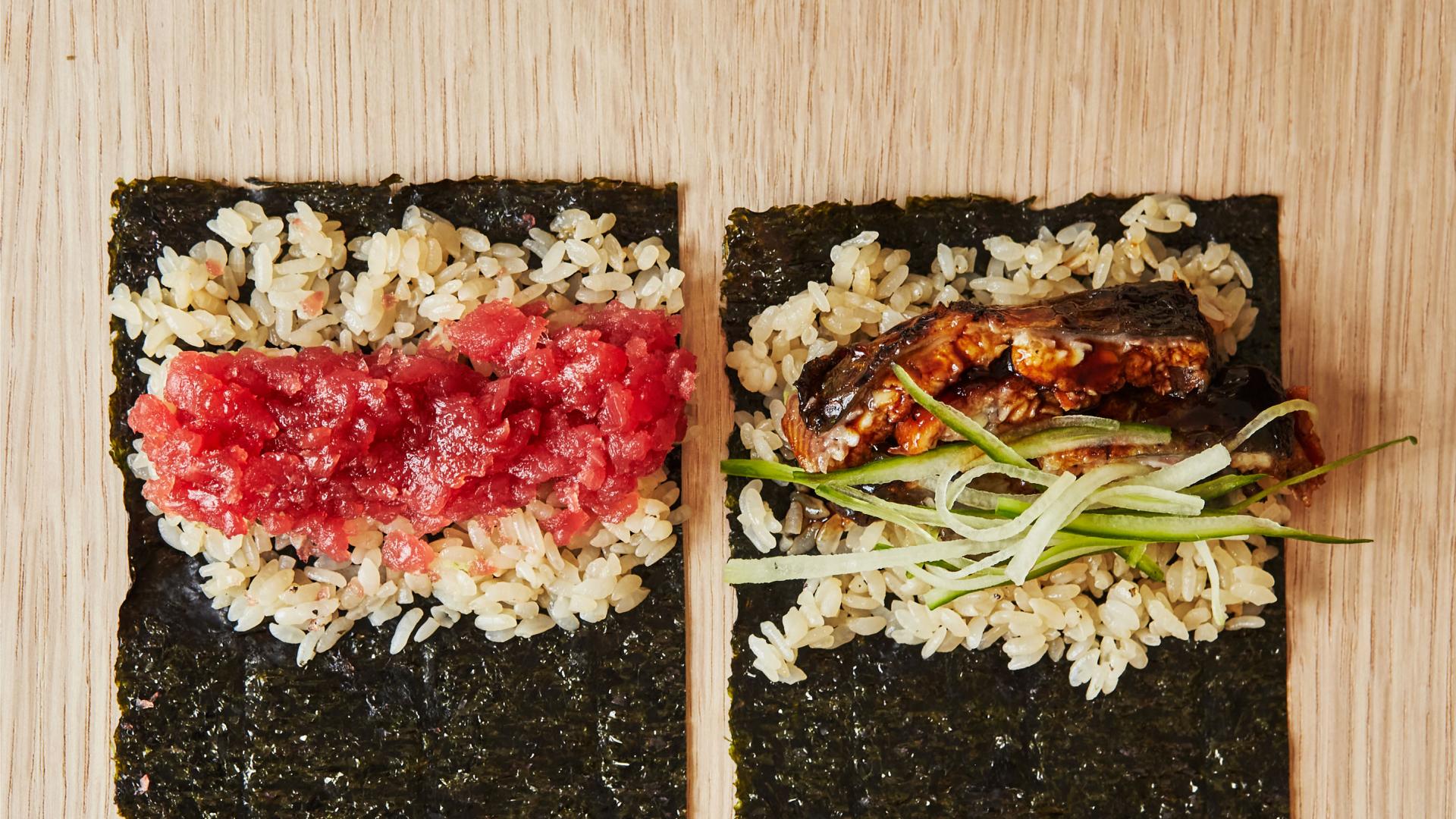 If your idea of a good time is pulling up a pew and watching a master chef at work, get yourself booked into a counter seat at Brixton's new hotpost Temaki, pronto. Executive chef Shaulan Steenson is a rice specialist and exquisite golden uruchimai rice is the star of his menu, appearing in the Japanese hand rolls that give the restaurant its name. Elsewhere, there are salmon skin crisps with chilli and salt (yes), white and brown crab meat temaki (yes) and sashmini with smoked salt and buckwheat (oh yes). 
The Italian Greyhound
62 Seymour St, W1H 5BN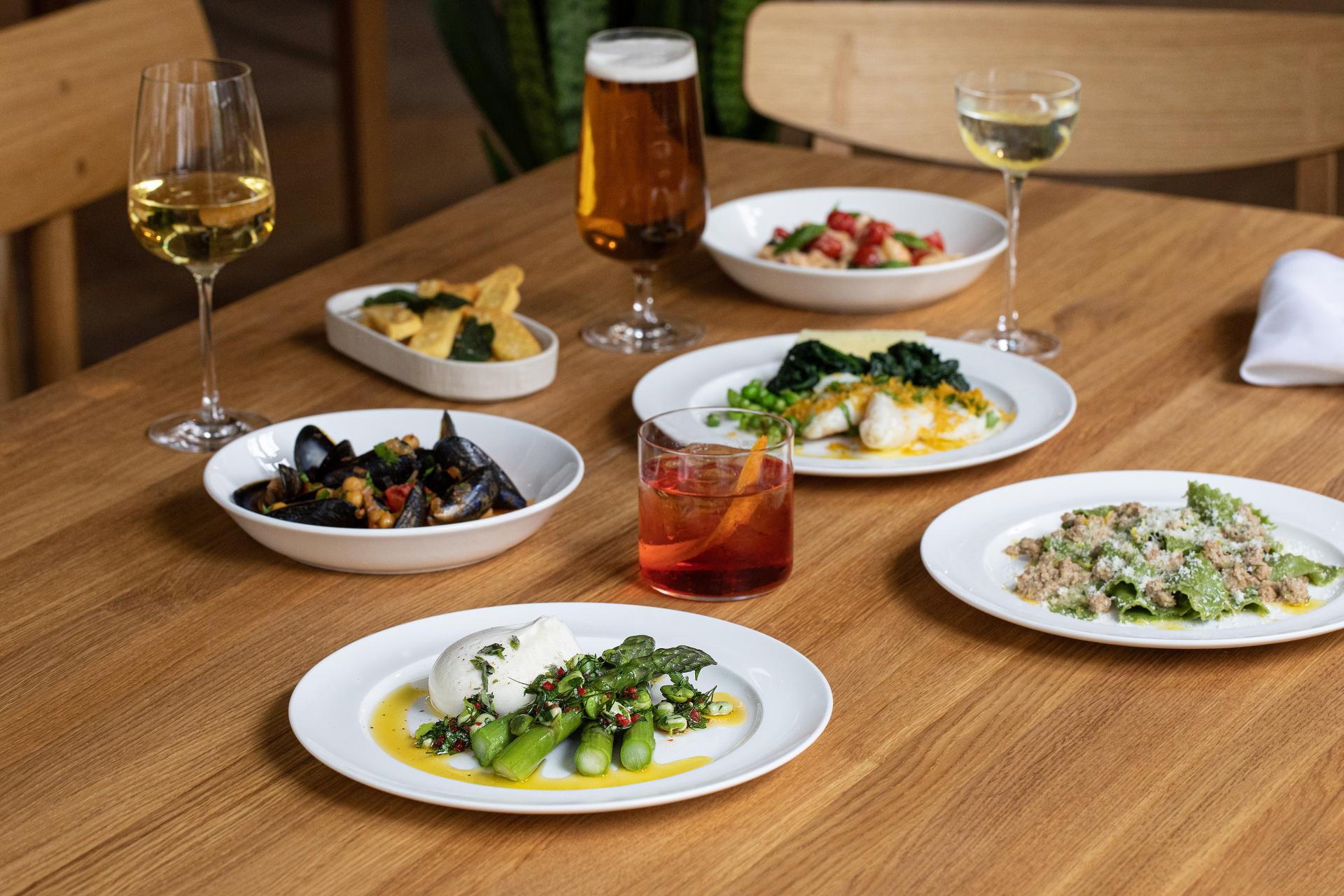 It's same same but different in Marble Arch, where beautiful Italian restaurant Bernardi's has undergone a transformation to become equally beautiful new restaurant The Italian Greyhound. The team behind it hasn't changed, so you can expect the same Italian flair and flourish, but with a slightly new look and feel. Head chef Yohei Furuhashi's CV is peppered with stints at the River Café, Dinings SW3 and Petersham Nurseries, which he's using to create a menu of top-quality British and Italian produce – and that's more than alright by us. 
Native at Browns
39 Brook Street, W1K 4JE
Native, the beloved London Bridge restaurant that made a name for itself for pioneering wild cooking, sadly shut its doors in the city last year, setting up shop on Osea Island, a luxury holiday resort just outside London. We're very pleased to say it's back, this time in the more accessible but equally sophisticated surrounds of luxury boutique Browns in its newly reopened flagship store on Brook Street. Head chef Ivan Tisdall-Downes and partner Imogen Davis's latest iteration will be a zero-waste restaurant designed to cater to the well-heeled visitors of Mayfair. From the 'wasting snacks', moreish morsels made with bits and bobs that would usually get chucked away, to elegant plates of inventive dishes like the signature squirrel ragu, we can't wait to see what they do next.
Café BAO
Unit 2, Building, 4 Pancras Square, N1C 4AG
Here's some insider intel for you: BAO's latest outpost in King's Cross doesn't fully open until 17 May, but until then you can still head to the BAO Bakery Goods counter to get your fix of sweet treats. When it does open for the full dining experience, you'll find an all-day café inspired by the Western-style cafés found around Asia. There'll be bao, of course (including hamburger bao and lobster bao), but what we're really getting excited about it the breakfast menu: BAO loaf, syrup and butter; baked ham hock congee pie; and bacon, egg and cheese spring onion pancake. Now that's the way the start the day.