We spent most of lockdown daydreaming about all the restaurants we're going to go back to as soon as they're able to open their doors. We've been drooling over old Instagram photos of brunch with our mates; revisiting our reviews of our old favourites; tried to recreate some of the delicious dishes using ingenious restaurant meal kits, but it's never quite the same. 
But alongside our stalwarts, there's a slew of new openings to look forward to, too – businesses that have bravely decided to make their debut during and after lockdown. The best way to reward such bravery? Book ourselves in for a meal when we can, or order a takeaway, of course. And many of them are open with outdoor dining now, so you've got no excuse. 
From Camden Market's first pub The Farrier to the rebirth of a Shoreditch icon in The Light Bar, here are all the new openings you need to have on your radar.
Sidechick
56 James St, W1U 1H
Patty & Bun has dominated London's burger scene, so we've got high hopes for its founder's next venture. Joe Grossman used lockdown to finally open Sidechick, although it had been in the works for two years before that – a roast chicken delivery service that's now opened it's first bricks-and-mortar site on James Street in Marylebone. The birds are cooked over coal (good) and marinated in za'atar or piri piri (good) and served with pillowy flatbreads topped with confit onion and anchovy (very, very good). Grossman's aim was to create a convivial dining experience that has all the warmth and comfort of home – if your home had a coal-fired oven, which ours sadly doesn't.
Camden Brewery's Beer Hall
Wilkin Street Mews, NW5 3NN
Bavarian x Italian food from Theo Randall; a Slice Bar serving up pizza; and 24 tank-fresh beers: OK Camden Brewery, you have our attention. The NW5 legends have brought their playful character back to where they came from with the opening of their new Beer Hall on the original brewery site in Camden Mews, and we're pretty damn happy about it. And we're happy about the grilled aubergine, porchetta, spicy nduja and creamy scarmorza cheese pizza, too. 
camdentownbrewery.com/beer-hall
The Light Bar
233 Shoreditch High Street, E1 6PJ 
Given Foodism's last year or so, we can safely say we're always glad when things we thought were lost are gloriously reborn, and that's definitely the case with The Light Bar. Eight years after Shoreditch gem The Light closed shop, this gorgeous former power station is reborn as The Light Bar, serving contemporary small plates, wine and cocktails from its courtyard before opening for indoor dining in May. Once marked for redevelopment, the space was saved and is newly protected. The fun will happen across three floors of dining space, while the kitchen is helmed by Johnnie Collins, who'll be cooking dishes like Devon crab cappelletti, short rib beef bun and burrata with broad bean tops. Which sounds better than a block of flats to us.
The Farrier
87-88 North Yard, Camden Market, NW1 8AH 

In a part of town known for great boozers, it seems mad that the older-than-time-itself Camden Market itself has never had one. And yet, here we are. Well that's all changed with the opening of Farrier, a new neighbourhood pub that's dishing up some seriously good food and drink. Chef Ash Finch, who cut his teeth under Alain Ducasse, René Redzepi and more, will be cooking dishes that celebrate British produce as well as killer Sunday roasts, while a list of great beers and natural and low-intervention wines will complement the grub. It'll welcome guests indoors from mid-May, but for now you can eat at its outdoor terrace and courtyard. Yes, there are heaters.
Cin Cin
21A Foley Street, W1W 6DS


As much as we Londoners want to think our glorious city is the centre of the food universe and that all brilliant chefs and restaurants germinate here, it can often be the other way around. Case in point is new Fitzrovia arrival Cin Cin, which is coming in hot from its hometown of Brighton. It's the third restaurant from the Cin Cin team, although the first in the capital, and it brings with it seasonal Italian cooking and generous hospitality. In food speak, that means negronis, burrata, crab arancini and handmade pasta. Yep, we'll be saying cheers to Cin Cin, alright.
KOL Mezcaleria
9 Seymour St, W1H 7BA

Considering Mexican chef Santiago Lastra's profile, it came as no surprise when his long-awaited solo venture KOL drew acclaim across the board on opening in 2019. This May, it's adding a bar, too: KOL Mezcaleria will be a refined subterranean drinking den, offering more than 80 tequilas and mezcals alongside a new menu of bar snacks, with a cocktail menu by American Bar alumnus Maxim Schulte.
kolrestaurant.com/the-mezcaleria
The Red Duck
1 Ramsden Road, SW12 8QX

OK, The Red Duck technically opened just before Christmas, but it had to pivot to delivery-only as the third lockdown came our way. Now, though, it's properly in business: chef Chi San oversees a menu of regional Chinese dishes cooked with beautiful British ingredients, like the stir-fried beef with ginger, made with 35-day-aged rib-eye from HG Walter. The drinks list is contemporary, packed with small-scale wine producers and interesting choices, while there are highballs, great craft beers and even a tea menu to boot.
Cinder
66 Belsize Lane, NW3 5BJ
This new neighbourhood restaurant might seem small in scale, but a closer look at the line-up and you'll realise that North London's Belsize Park is in for a serious treat. It's the first solo venture from chef Jake Finn, formerly of the Ritz, Coya and La Petite Maison, while the wine list will feature bottles picked by Alex Percy (The Modest Merchant) and a selection of fine wines from Bibendum. The name nods to the concept: all the dishes, whether meat, fish or vegetable, will have had a close encounter with Finn's Josper grill, taking inspiration from Peru, Japan, Italy, France and Greece. In practise, that means dishes like charred skewers of lamb leg with yoghurt and sage.
WC Bloomsbury [pictured]
Guildford Place, WC1N 1EH 
A couple of decades ago, the idea of turning an old public toilet into somewhere good times were had (steady now) might have been a source of derision. But we Londoners are used to that: first with the excellent Attendant, and since with the vibrant Clapham bar WC, serving up wine and charcuterie (geddit?) from a cosy space below Clapham Common station. It's now got a sister bar in the form of WC Bloomsbury: hewn from an old Grade II-listed Victorian water closet, the new site will serve up cracking cocktails and wines by the glass and bottle from a discerning list, as well as snacks including charcuterie, cheese, house-made pickles and chutney, and veggie and vegan options, too. Cheers to that.
Temaki
Brixton Village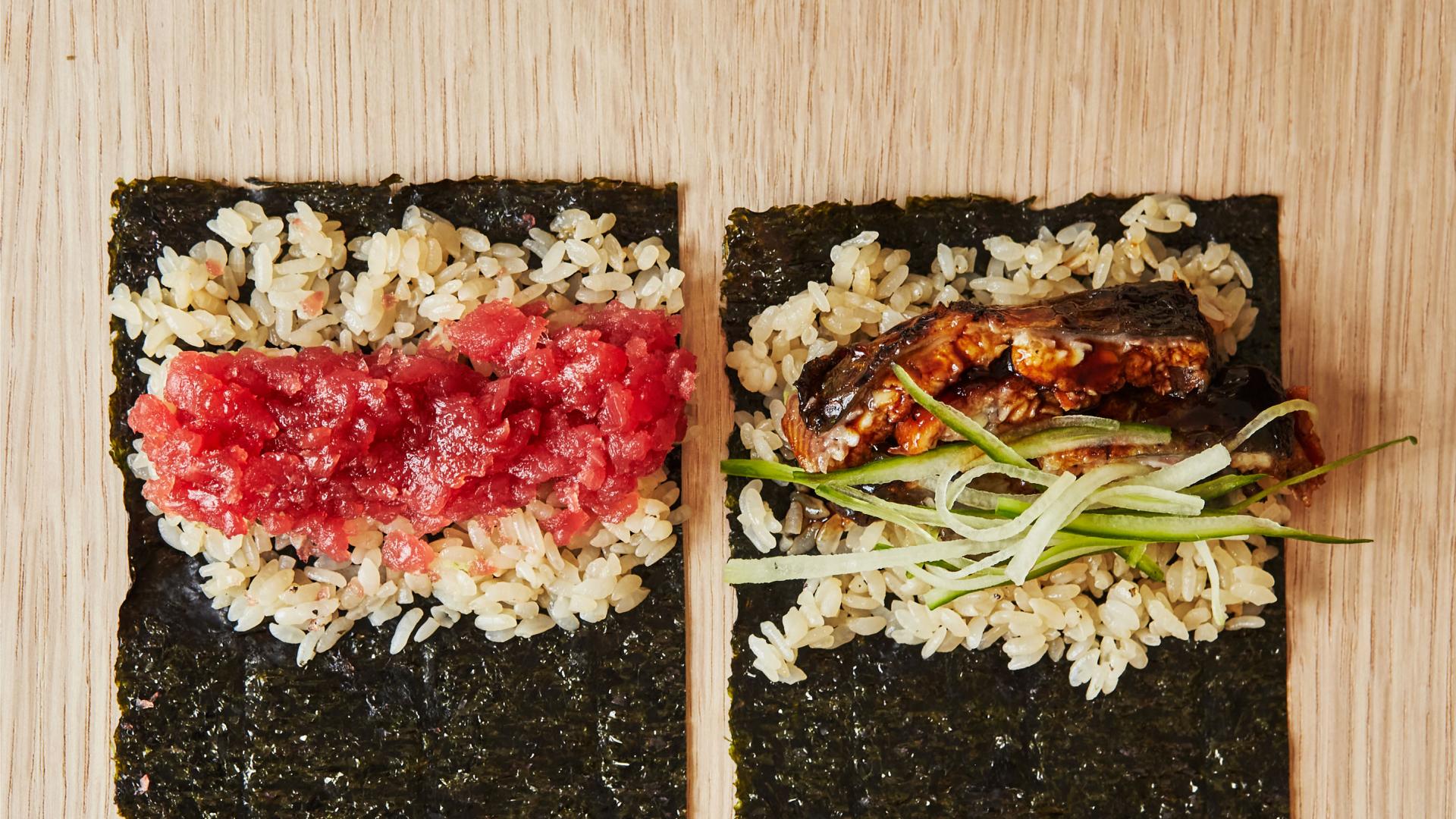 If your idea of a good time is pulling up a pew and watching a master chef at work, get yourself booked into a counter seat at Brixton's new hotpost Temaki, pronto. Executive chef Shaulan Steenson is a rice specialist and exquisite golden uruchimai rice is the star of his menu, appearing in the Japanese hand rolls that give the restaurant its name. Elsewhere, there are salmon skin crisps with chilli and salt (yes), white and brown crab meat temaki (yes) and sashmini with smoked salt and buckwheat (oh yes). 
The Italian Greyhound
62 Seymour St, W1H 5BN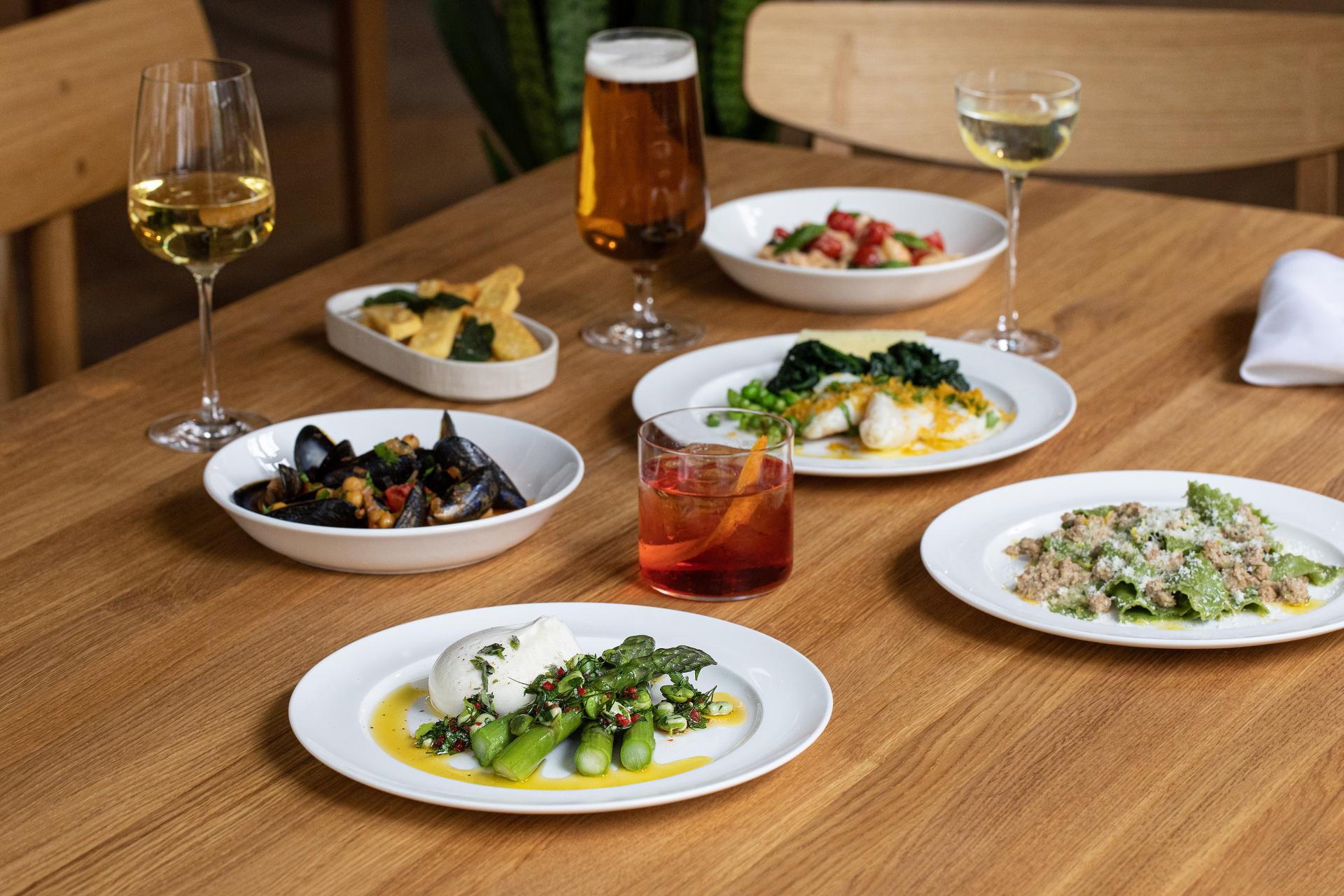 It's same same but different in Marble Arch, where beautiful Italian restaurant Bernardi's has undergone a transformation to become equally beautiful new restaurant The Italian Greyhound. The team behind it hasn't changed, so you can expect the same Italian flair and flourish, but with a slightly new look and feel. Head chef Yohei Furuhashi's CV is peppered with stints at the River Café, Dinings SW3 and Petersham Nurseries, which he's using to create a menu of top-quality British and Italian produce – and that's more than alright by us. And PSA: it's walk-ins only. 
Homestead
45 Hope St, E14 0QL  Canning Town
Sven Hanson-Britt has been busy in the last few months, first with the impending opening of Oxeye and Bar Rex in Marylebone (including some tasty collaborations in January while the restaurant and bar spaces are being finished) and now with a new opening on London City Island. Homestead will see the MasterChef: The Professionals finalist turn his hand to lockdown-friendly ready-to-cook provisions including fresh pasta and British cheeses, meats and fish, before opening up in full as an all-day restaurant as soon as current restrictions are eased. Menus will start with breakfast from 8am, and food operations will be centred around a beautiful, purpose-built charcoal grill, foregrounding some fantastic British food and drink producers along the way. Count us in.
Spiritland
Portobello Dock, 344 Ladbroke Grove, London W10 5BU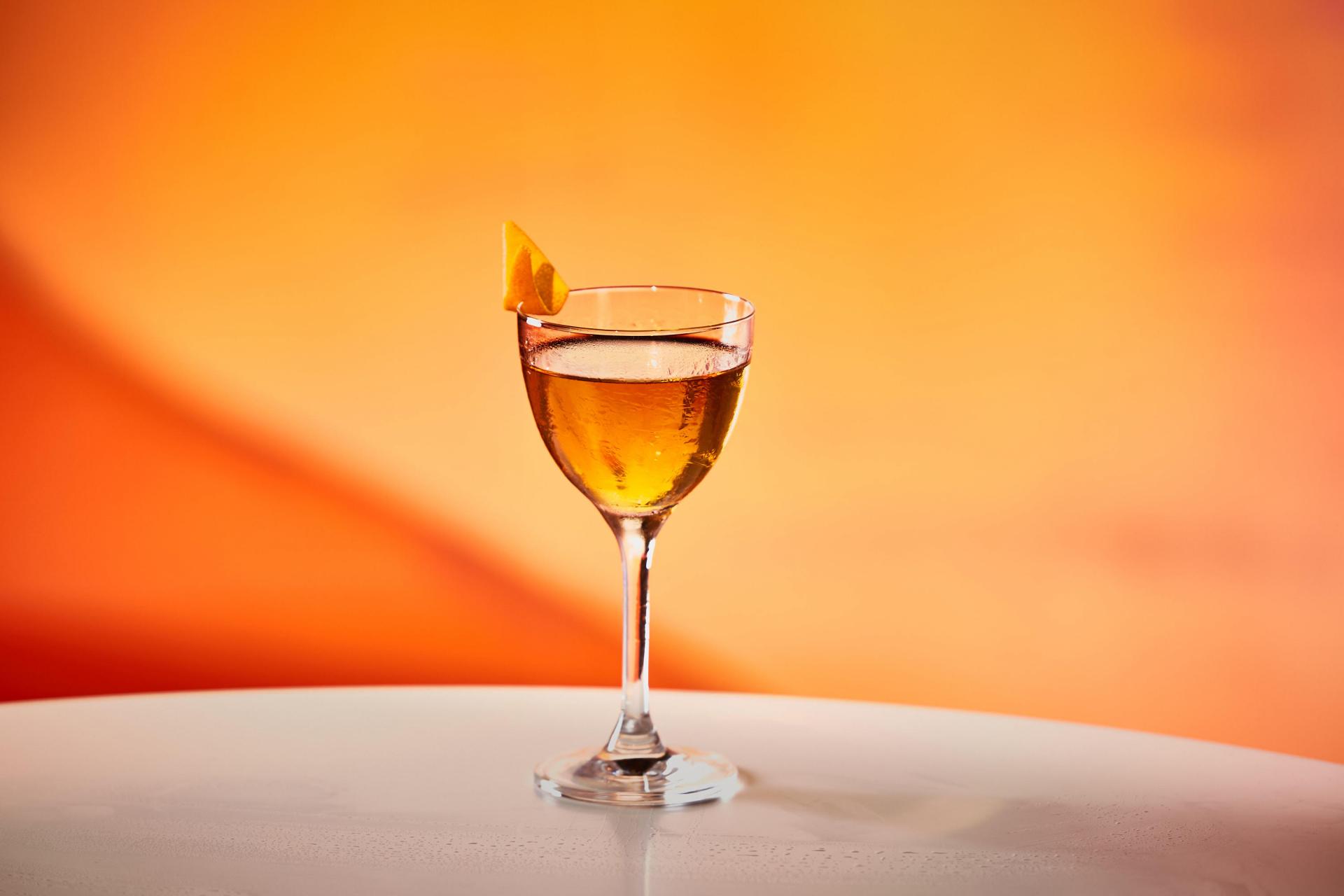 If you're anything like us, two of the things you've missed most over lockdown is eating out and live music, which is why our ears pricked up at news of a collaboration between Stevie Parle (he of perfect pasta at Pastaio) and Spiritland (they of the King's Cross listening space/café/restaurant of the same name). It turns out that JOY – Parle's latest outpost at Portobello Dock – sits above a huge warehouse space, which Parle and Tom Dixon have turned into a groovy psychedelic lounge and music venue. So you can listen to people like DJ Bill Brewster and Horse Meat Disco's Severino while hoovering up plates of antipasti and fried truffle sandwiches, created by Pastaio's new development kitchen. Sounds like a perfect pairing.
Rogues
503 Hackney Rd, E2 9ED 
If there has been a positive effect of the pandemic to hospitality, it's that it's opened up spaces for exciting food businesses to try something new. That's what Rogues has done – Zac Whittle and Freddie Sheen will take over the kitchen at Hackney Coffee Company for three months, with sharing plates and a tasting menu of thoughtful, meat-forward modern British food.
Imad's Syrian Kitchen
Kingly Court, W1B 5PW 
The path from street-food trader to restaurateur may be a well-trodden one by now, but when it's a story as heartening as Imad Alarnab's, it's always a welcome development. Having fled a life and career in his native Damascus then made his name with a series of London pop-ups, he's now secured funding to open a bricks-and-mortar site in Kingly Court. Expect seriously good Syrian mezze in a buzzy environment, with £1 from every bill donated to crucial causes in the region.
Mr Ji
72 Old Compton Street, W1D 4UN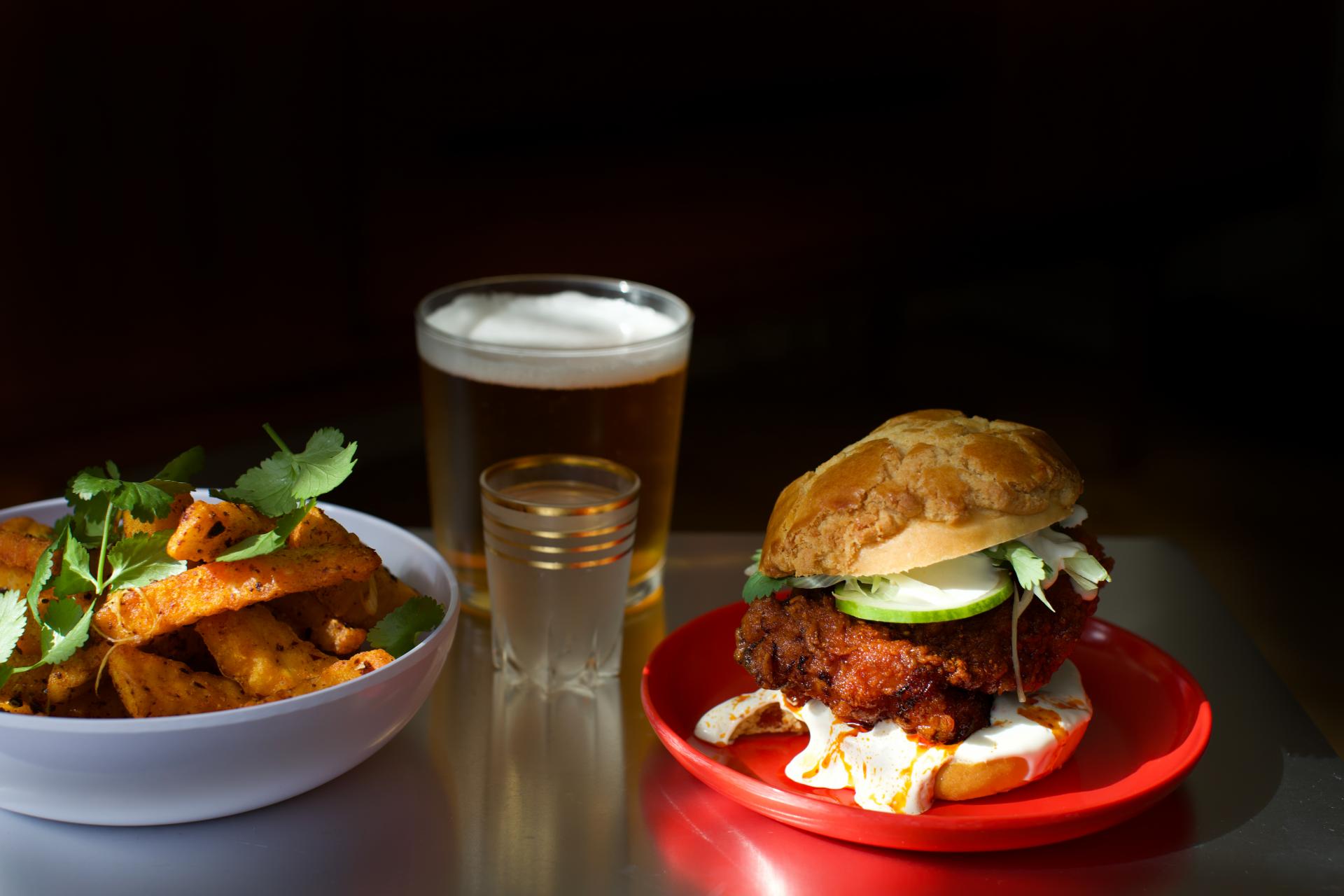 OK, Mr Ji isn't exactly a new opening, having previously been a grab-and-go spot in Soho, but with a new look and feel and a pivot towards a much more restaurant-centric service, it might as well be. Founder Samuel Haim has also had some input into the new menu from Ana Gonçalves and Zijun Meng of Ta Ta Eatery, so you can be sure it'll be delicious – expect Taiwanese-inspired dishes like tea-marinated soft-boiled egg with smokey mayo and katsuobushi; cucumber salad with black fungus, yuba and chilli; deep-fried milk custard with panko crumb, sesame and peanut. The drinks won't be too shabby either, with a list created by cocktail consultant Cyan Wong.
Native at Browns
39 Brook Street, W1K 4JE
Native, the beloved London Bridge restaurant that made a name for itself for pioneering wild cooking, sadly shut its doors in the city last year, setting up shop on Osea Island, a luxury holiday resort just outside London. We're very pleased to say it's back, this time in the more accessible but equally sophisticated surrounds of luxury boutique Browns in its newly reopened flagship store on Brook Street. Head chef Ivan Tisdall-Downes and partner Imogen Davis's latest iteration will be a zero-waste restaurant designed to cater to the well-heeled visitors of Mayfair. From the 'wasting snacks', moreish morsels made with bits and bobs that would usually get chucked away, to elegant plates of inventive dishes like the signature squirrel ragu, we can't wait to see what they do next.
Bar des Prés
16 Albemarle Street, W1S 4HW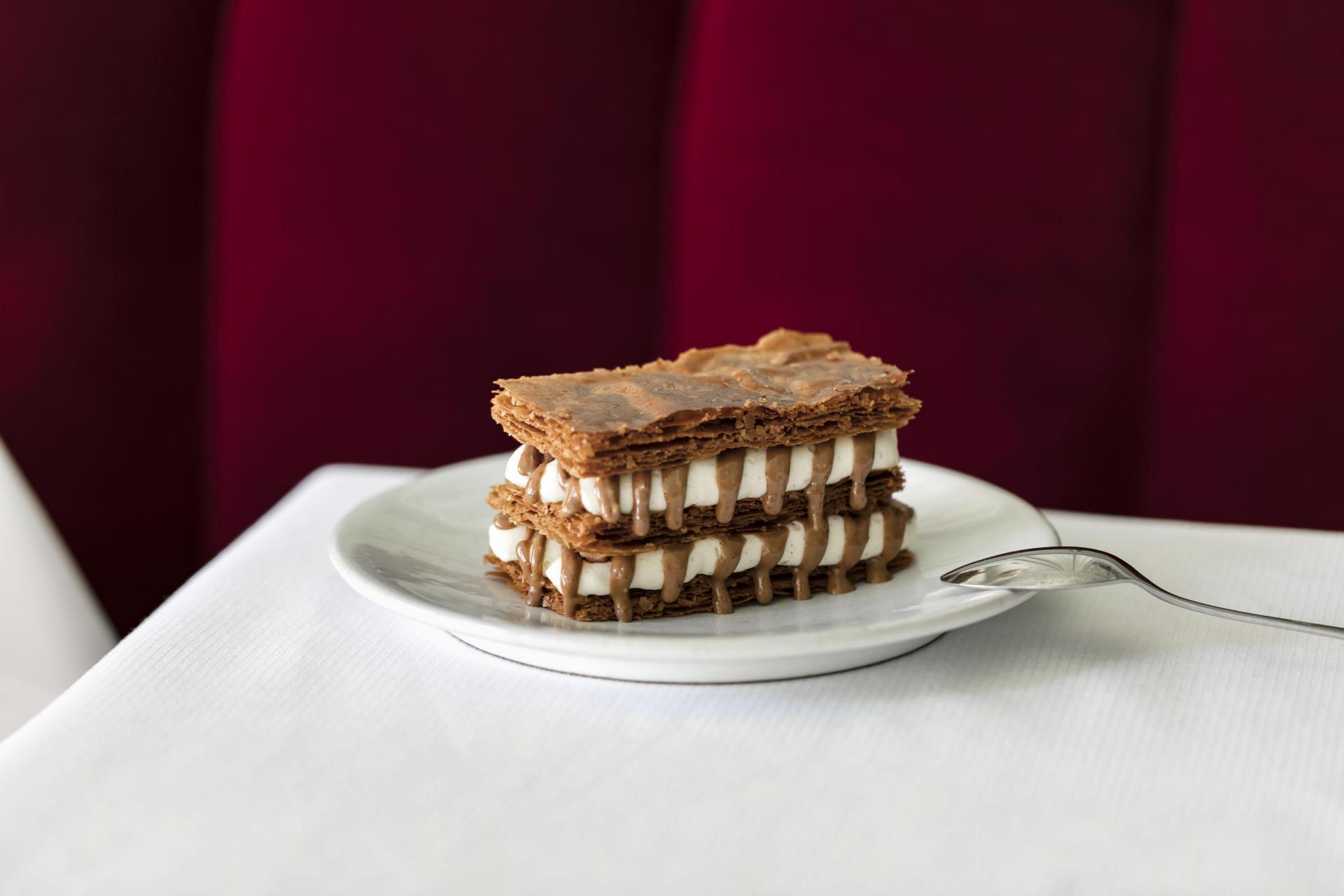 A romantic weekend in Paris will be off the cards for a while, but we've got the next best thing: the first UK opening from French chef Cyril Lignac. He's quite the name across the Channel, so we were excited for him to land on our shores with Bar des Prés, an evolved version of his Paris-based original. The food here is Franco/East Asian inspired: scallops with caramelised miso and galette craquette (a grab galette) sit high on our list of must-eat-nows. But you have to check out the patisserie menu, a sugar-spun selection of sweet treats including French toast, chocolate tart, and vanilla and pecan praline mille-feuille.
Fenn
194 Wandsworth Bridge Road, SW6 2UF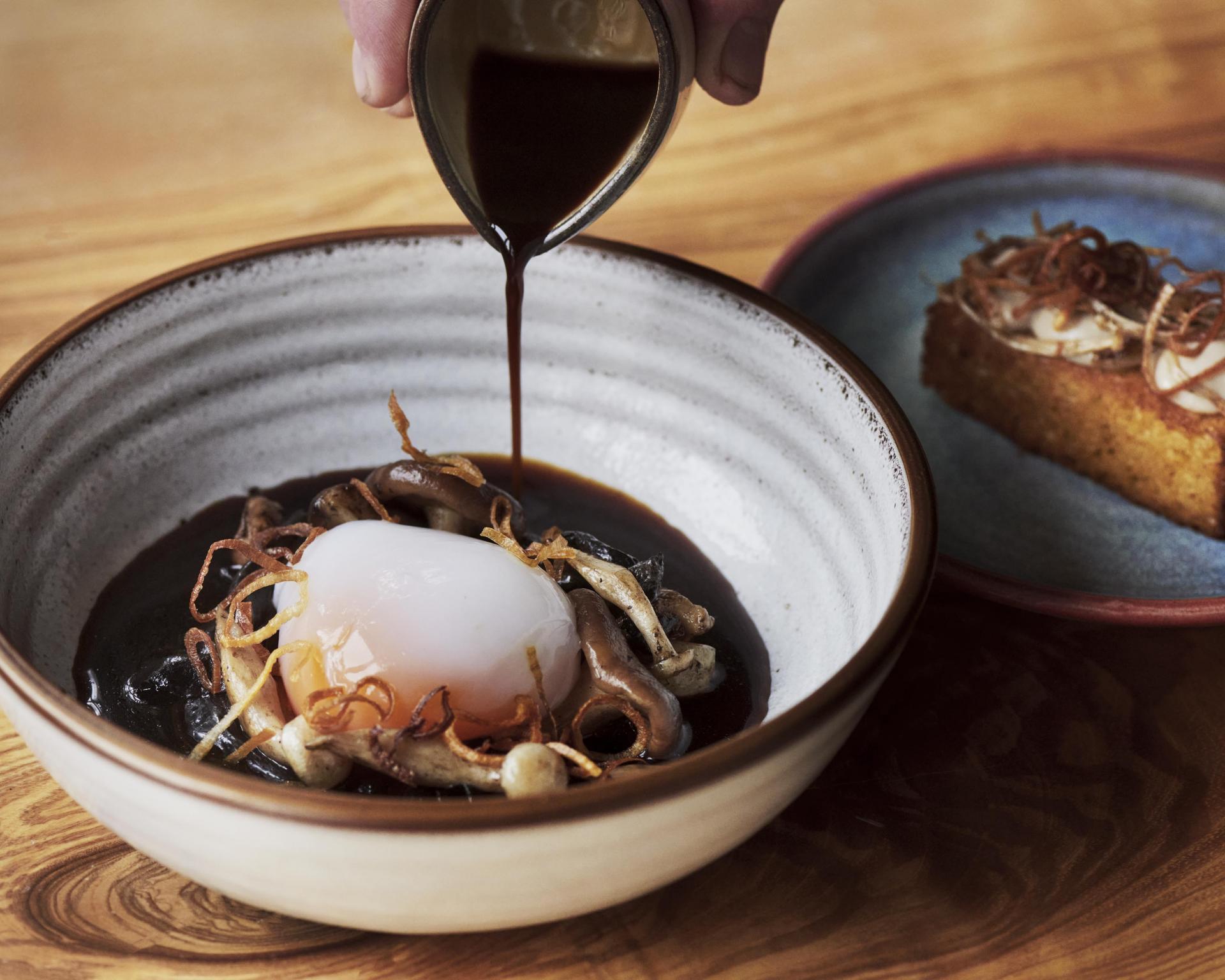 South West London is in for a treat with the arrival of FENN, a second site from the team behind Hackney's quietly cultish restaurant NEST. The menu will have a similar focus on seasonal, sustainable produce, sourcing from the likes of Swaledale, HG Walter and Flying Fish. Dishes to look out for include the scallop in chicken butter sauce (cast your eyes left to whet your appetite), and a delicate, frilly edged custard tart that looks so good we could probably nail five in as many minutes.
Pascor
221 Kensington High Street, W8 6SG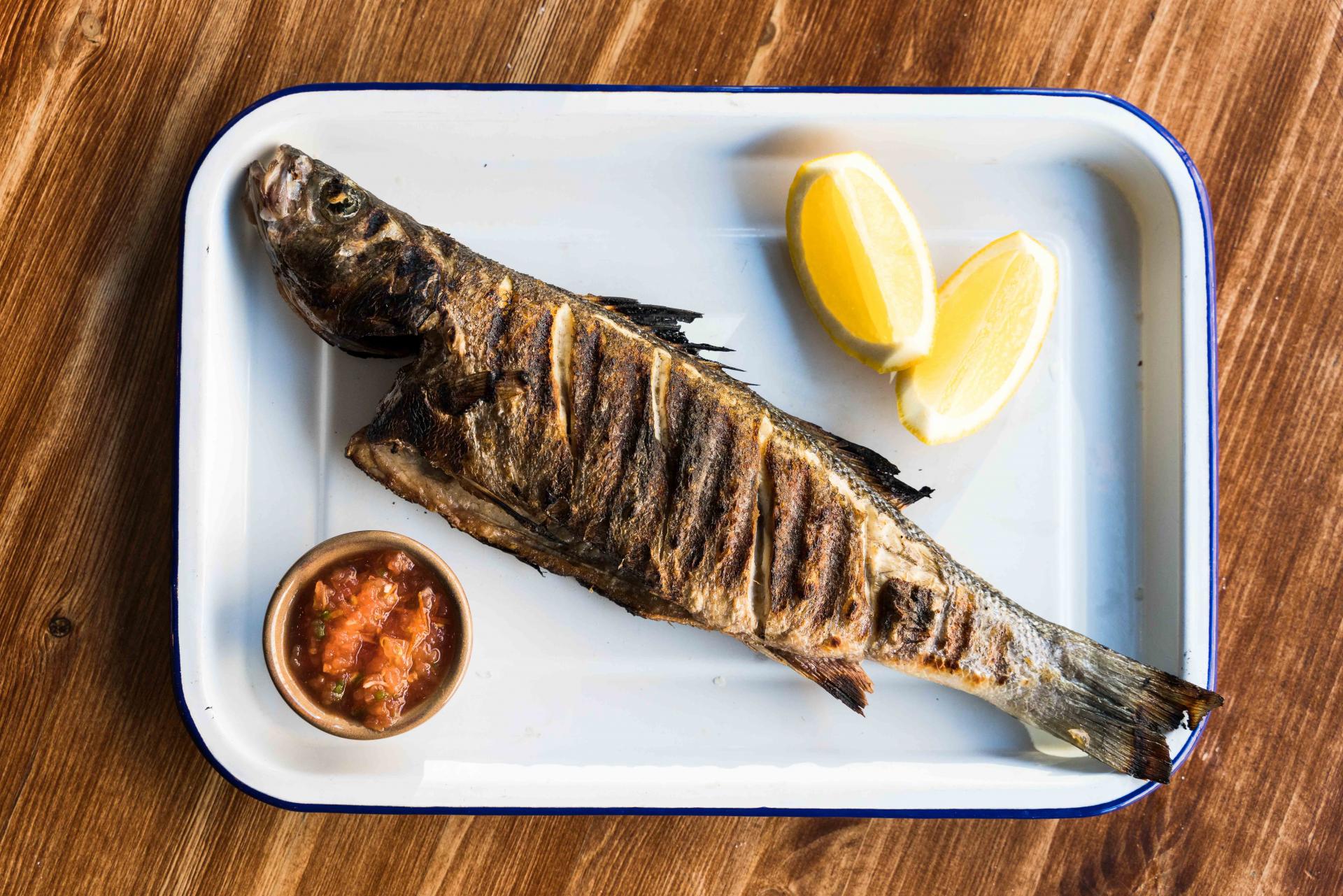 Spanish grilled octopus with blood orange. Smoked brown butter cauliflower with egg yolk and hazelnut gunpowder. Burrata, white pear, candy beetroot and pistachio dukka. Shall we continue? Or is that enough to make you want to throw yourself through the doors of new Aegean-inspired opening Pascor? Quite frankly, we'd fly to the moon to eat those dishes (many of which are cooked on a mangal) right now – but thankfully we don't have to, as the latest arrival on Kensington High Street is up and running on Deliveroo already – and will be until it's able to open its actual doors to us hungry folk. Baklava cheesecake with poached cherries? Just stop it already.
Frank's
36 Duke Street, SW1Y 6DF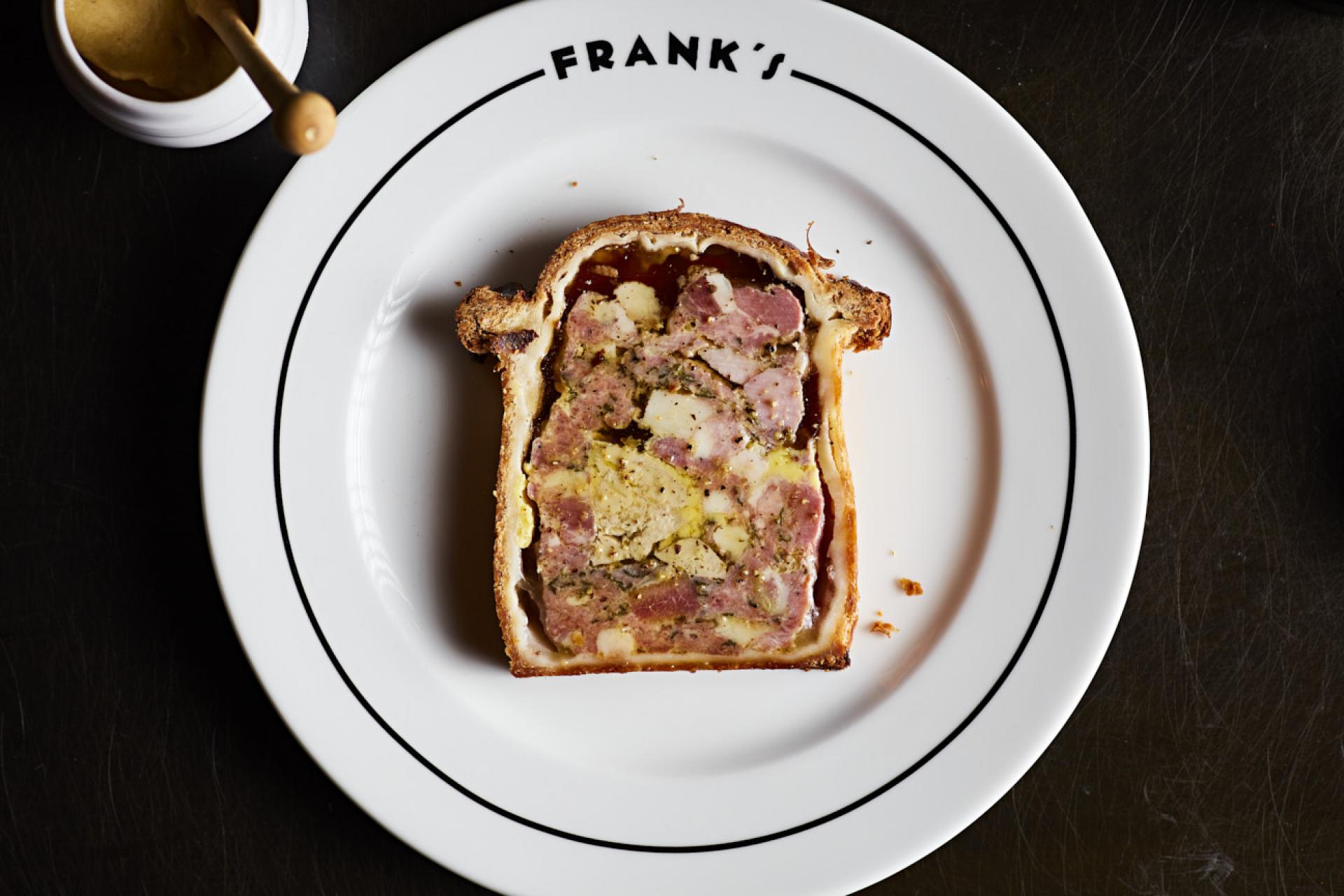 French brasserie Maison François set up shop in one of the brief windows of 2020 when dining out was possible, and boy are we glad it did. But we're even more glad about the evolution of its subterranean cocktail bar Frank's, which is planning to open for lunch and dinner with a delightful little menu of pain de campagne, jambon with figs, and French onion soup toasties.
Café BAO
Unit 2, Building, 4 Pancras Square, N1C 4AG
Here's some insider intel for you: BAO's latest outpost in King's Cross doesn't fully open until 17 May, but until then you can still head to the BAO Bakery Goods counter to get your fix of sweet treats. When it does open for the full dining experience, you'll find an all-day café inspired by the Western-style cafés found around Asia. There'll be bao, of course (including hamburger bao and lobster bao), but what we're really getting excited about it the breakfast menu: BAO loaf, syrup and butter; baked ham hock congee pie; and bacon, egg and cheese spring onion pancake. Now that's the way the start the day.