We spent most of lockdown daydreaming about all the restaurants we were going to go back to as soon as they were able to open their doors. We drooled over old Instagram photos of brunch with our mates; revisited our reviews of our old favourites; tried to recreate some of the delicious dishes using ingenious restaurant meal kits, but it was never quite the same. And we spent all of last week carefully planning our calendars to maximise eating and drinking in the run up to Christmas. 
But alongside our stalwarts came a slew of new openings, too – businesses that bravely decided to make their debut during and after lockdown. The best way to reward such bravery? Book ourselves in for a meal, of course. 
From a music venue with experimental pasta at Spiritland to basement boozing at WC Bloomsbury, here are all the new openings you need to have on your radar.
WC Bloomsbury [pictured]
Guildford Place, WC1N 1EH 
A couple of decades ago, the idea of turning an old public toilet into somewhere good times were had (steady now) might have been a source of derision. But we Londoners are used to that: first with the excellent Attendant, and since with the vibrant Clapham bar WC, serving up wine and charcuterie (geddit?) from a cosy space below Clapham Common station. It's now got a sister bar in the form of WC Bloomsbury: hewn from an old Grade II-listed Victorian water closet, the new site will serve up cracking cocktails and wines by the glass and bottle from a discerning list, as well as snacks including charcuterie, cheese, house-made pickles and chutney, and veggie and vegan options, too. Cheers to that.
Homestead
45 Hope St, E14 0QL  Canning Town
Sven Hanson-Britt has been busy in the last few months, first with the impending opening of Oxeye and Bar Rex in Marylebone (including some tasty collaborations in January while the restaurant and bar spaces are being finished) and now with a new opening on London City Island. Homestead will see the MasterChef: The Professionals finalist turn his hand to lockdown-friendly ready-to-cook provisions including fresh pasta and British cheeses, meats and fish, before opening up in full as an all-day restaurant as soon as current restrictions are eased. Menus will start with breakfast from 8am, and food operations will be centred around a beautiful, purpose-built charcoal grill, foregrounding some fantastic British food and drink producers along the way. Count us in.
Spiritland
Portobello Dock, 344 Ladbroke Grove, London W10 5BU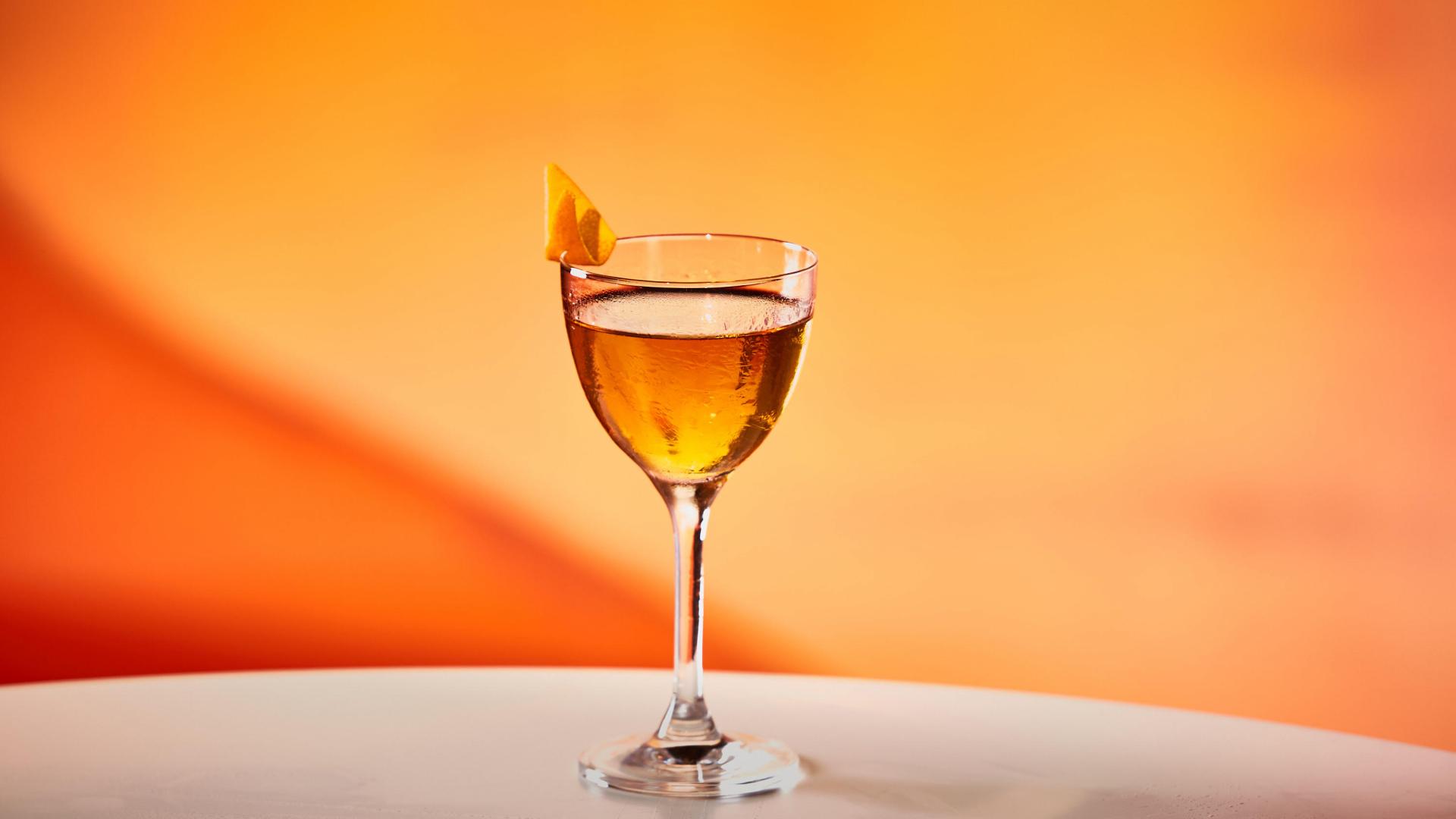 If you're anything like us, two of the things you've missed most over lockdown is eating out and live music, which is why our ears pricked up at news of a collaboration between Stevie Parle (he of perfect pasta at Pastaio) and Spiritland (they of the King's Cross listening space/café/restaurant of the same name). It turns out that JOY – Parle's latest outpost at Portobello Dock – sits above a huge warehouse space, which Parle and Tom Dixon have turned into a groovy psychedelic lounge and music venue. So you can listen to people like DJ Bill Brewster and Horse Meat Disco's Severino while hoovering up plates of antipasti and fried truffle sandwiches, created by Pastaio's new development kitchen. Sounds like a perfect pairing.
Rogues
503 Hackney Rd, E2 9ED 
If there has been a positive effect of the pandemic to hospitality, it's that it's opened up spaces for exciting food businesses to try something new. That's what Rogues has done – Zac Whittle and Freddie Sheen will take over the kitchen at Hackney Coffee Company for three months, with sharing plates and a tasting menu of thoughtful, meat-forward modern British food.
Imad's Syrian Kitchen
Kingly Court, W1B 5PW 
The path from street-food trader to restaurateur may be a well-trodden one by now, but when it's a story as heartening as Imad Alarnab's, it's always a welcome development. Having fled a life and career in his native Damascus then made his name with a series of London pop-ups, he's now secured funding to open a bricks-and-mortar site in Kingly Court. Expect seriously good Syrian mezze in a buzzy environment, with £1 from every bill donated to crucial causes in the region.
Mr Ji
72 Old Compton Street, W1D 4UN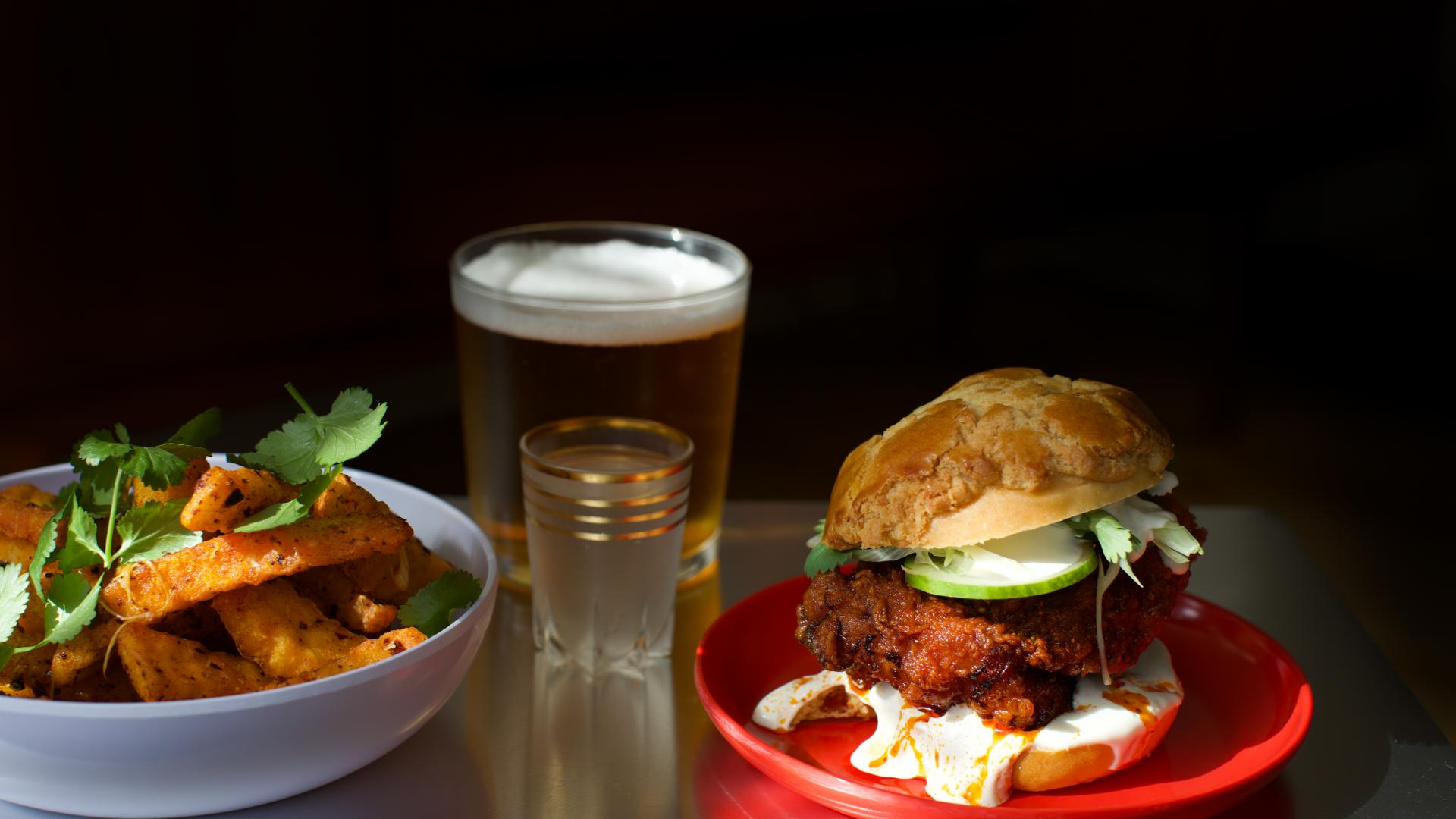 OK, Mr Ji isn't exactly a new opening, having previously been a grab-and-go spot in Soho, but with a new look and feel and a pivot towards a much more restaurant-centric service, it might as well be. Founder Samuel Haim has also had some input into the new menu from Ana Gonçalves and Zijun Meng of Ta Ta Eatery, so you can be sure it'll be delicious – expect Taiwanese-inspired dishes like tea-marinated soft-boiled egg with smokey mayo and katsuobushi; cucumber salad with black fungus, yuba and chilli; deep-fried milk custard with panko crumb, sesame and peanut. The drinks won't be too shabby either, with a list created by cocktail consultant Cyan Wong.