London's food and drink is scene is boring, said no one ever. In fact, right now, new restaurants and bars (from tasting menu giants to fancy French-style brasseries to natty wine wonders) are opening at such a pace that you could probably eat out at a new place every night of the week, and still have some left over for snacks – we should know, it's our job to do it. 
Sometimes it feels like nothing will slow down the new London restaurant openings. Hospitality here is an ever-growing juggernaut, attracting new restaurants openings from big-name chefs from as far away as Brazil, as well as grassroots creativity from Shoreditch, and you know what? We're pretty thankful for it. 
There's always a hot new restaurant or bar to check out, whether your taste is more wine and small plates, or really, really good roast chicken. If you're wondering where to eat this month, we've got London's best new restaurant openings right this way.
11 new London openings to add to your hit list
The Barbary Next Door [pictured]
16a Neal's Yard, WC2H 9DP
The Barbary Next Door lies, unsurprisingly, next door to smash hit The Barbary and is a pocket-sized all-day restaurant that similarly celebrates North African and Moorish cooking. Zoe and Layo Paskin's newest opening under The Palomar Group is delivered in a tiny space with counter seating that brings you up close and personal with the moustachio'd, hoop-earring-wearing servers. And by tiny, we mean tiny – you'll literally be rubbing shoulders, elbows and knees with your neighbours, and the experience is made all the more glorious for it. This is a restaurant with genuine warmth that comes not only from the service, but from food cooked with soul and delivered with care, and it's undoubtedly one of London's best new restaurant openings.
MEATLiquor
13-19 Old Town, SW4 0JT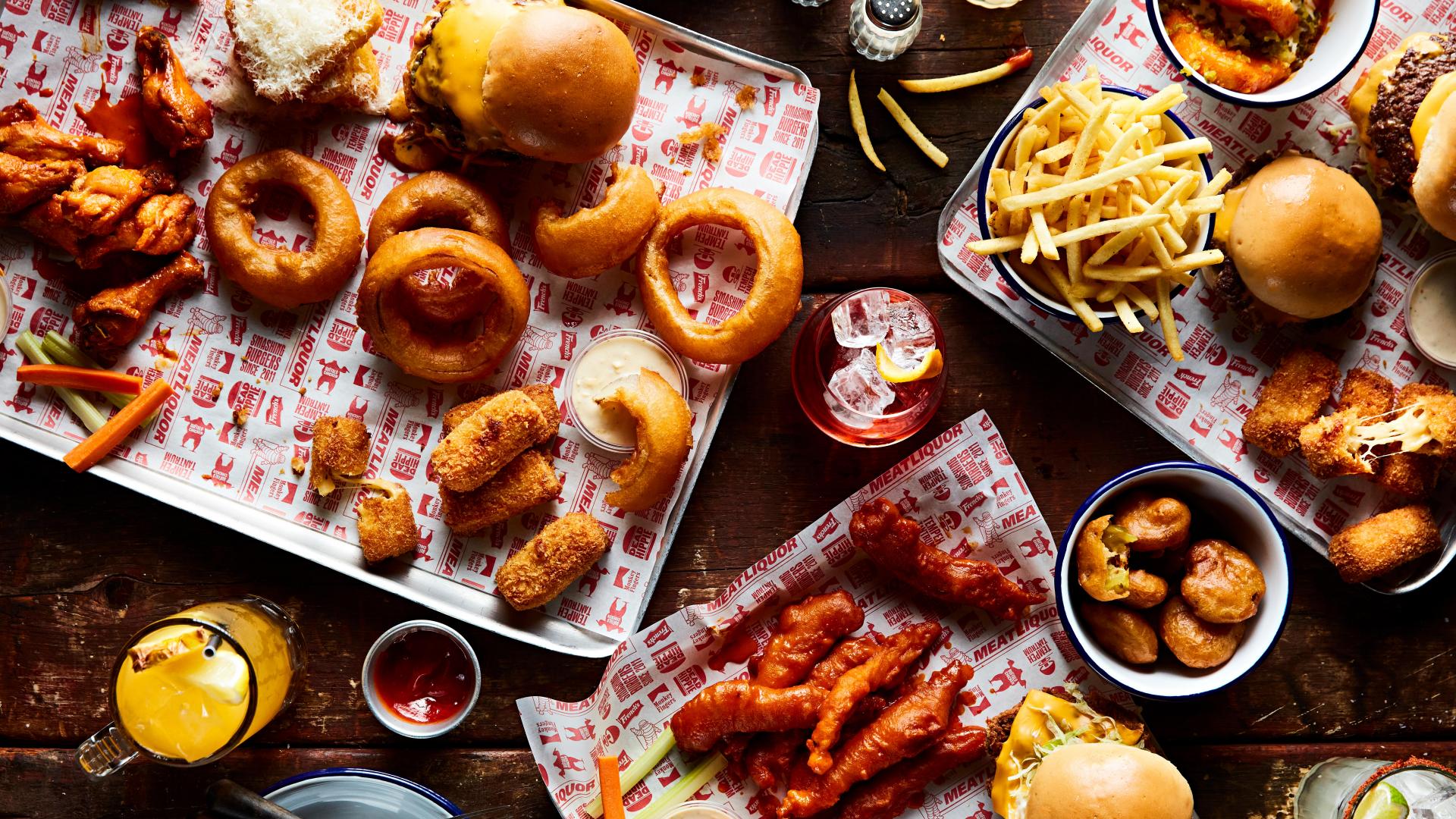 MEATLiquor is a stalwart of the London food scene, and its Dead Hippie burger one of the city's longest-standing food icons. Now, MEATLiquor has expanded to Clapham Old Town with a more experimental project lead by new heads of food Sam and Alicja Bryant, who've racked up experience at The Princess of Shoreditch, Coal Rooms and more. The menu will bring together British classics and American flavours with dishes like the Filled It With Fish, a gourmet take on the Golden Arches favourite. More experimental items will be added in the new year after rigorous taste testing (can we have that job?). The space itself is huge, with a massive beer garden, screens, and 'poke for Jäger' buttons, so grab your mates and pile in for a party.
Corrochio's
76 Stoke Newington Road, N16 7XB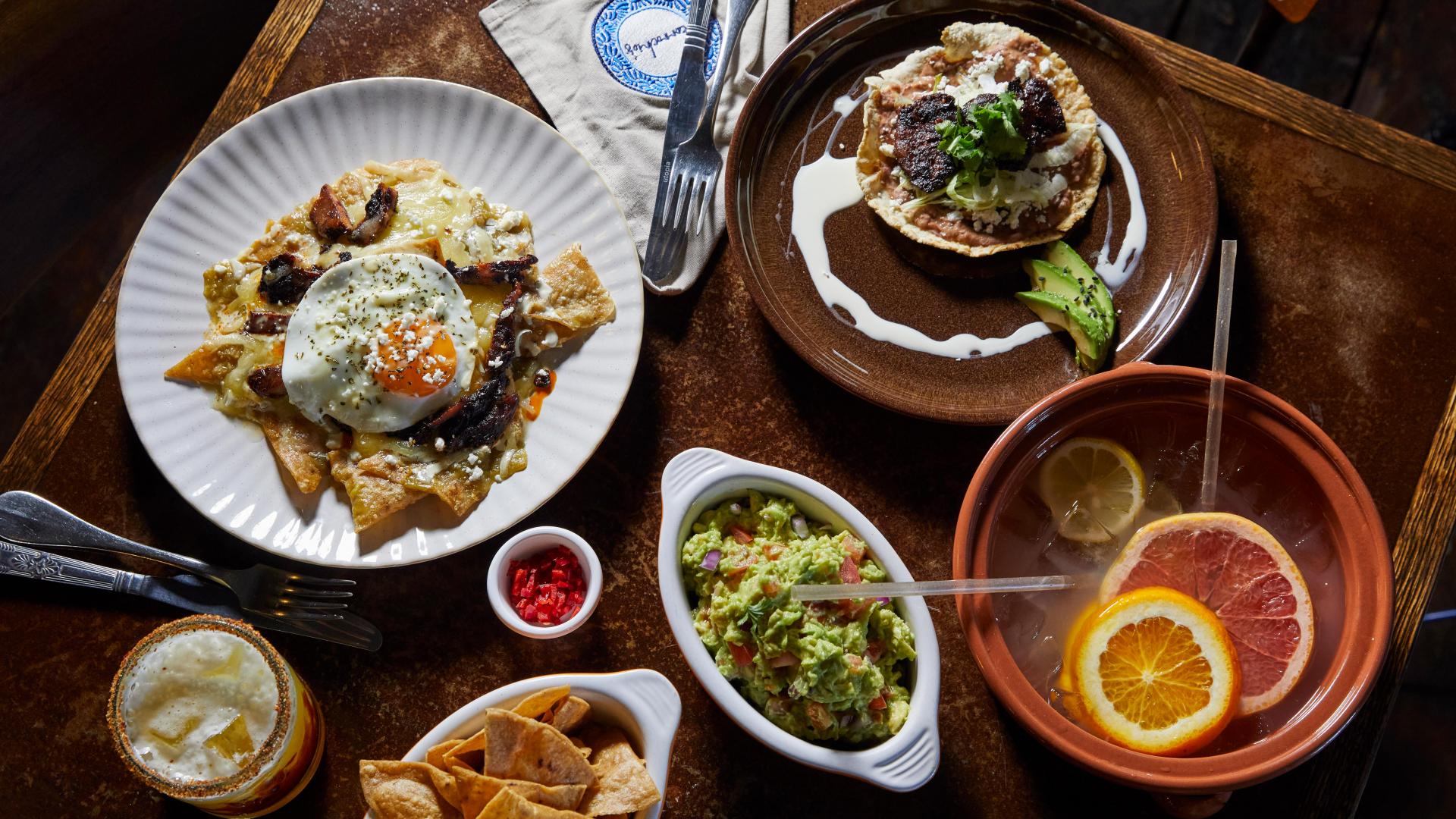 You might think that London has had its fill of Mexican restaurants, but this new opening from Mexican chef and cocktail expert Daniel Corrochio will make even the most jaded taco lover sit up and take notice. Daniel learned to cook at restaurants throughout Mexico before developing a passion for mixed drinks, honed during a five-year stint running Dalston favourite Ruby's. He's now partnered with the bar's owner Tom Gibson to set up his own kitchen, Corrochio's, as part of Ruby's reopening plans post-pandemic. We'll raise a Mexican Brunch – a creative concoction of hibiscus jam, egg white, fresh grapefruit and Tapatio tequila with a crème brûlée top – to that.
Carmel
Lonsdale Road, NW6 6RR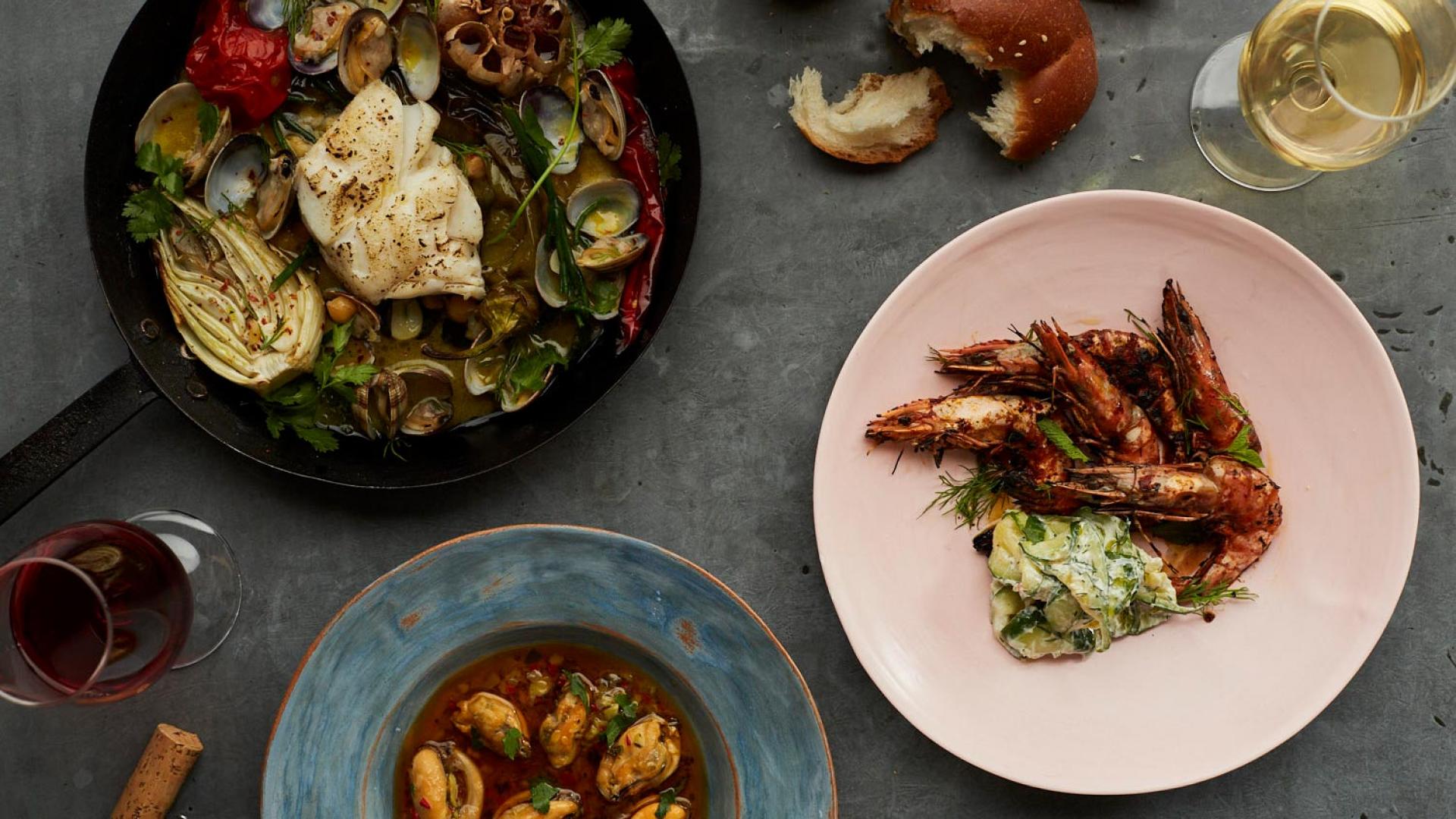 Aubergine with tehina and smacked cucumber? Yes. Grilled cheese sandwiches with rose harissa? Yes. Turbot with fennel and cherry tomatoes? Absolutely yes. These are just a taster of what you might find at Carmel, the long-awaited opening from Josh Katz and the team behind Berber & Q, along with a curated list of more than 60 wines. See you down there.
Dai Chi
16A D'Arblay Street, W1F 8EA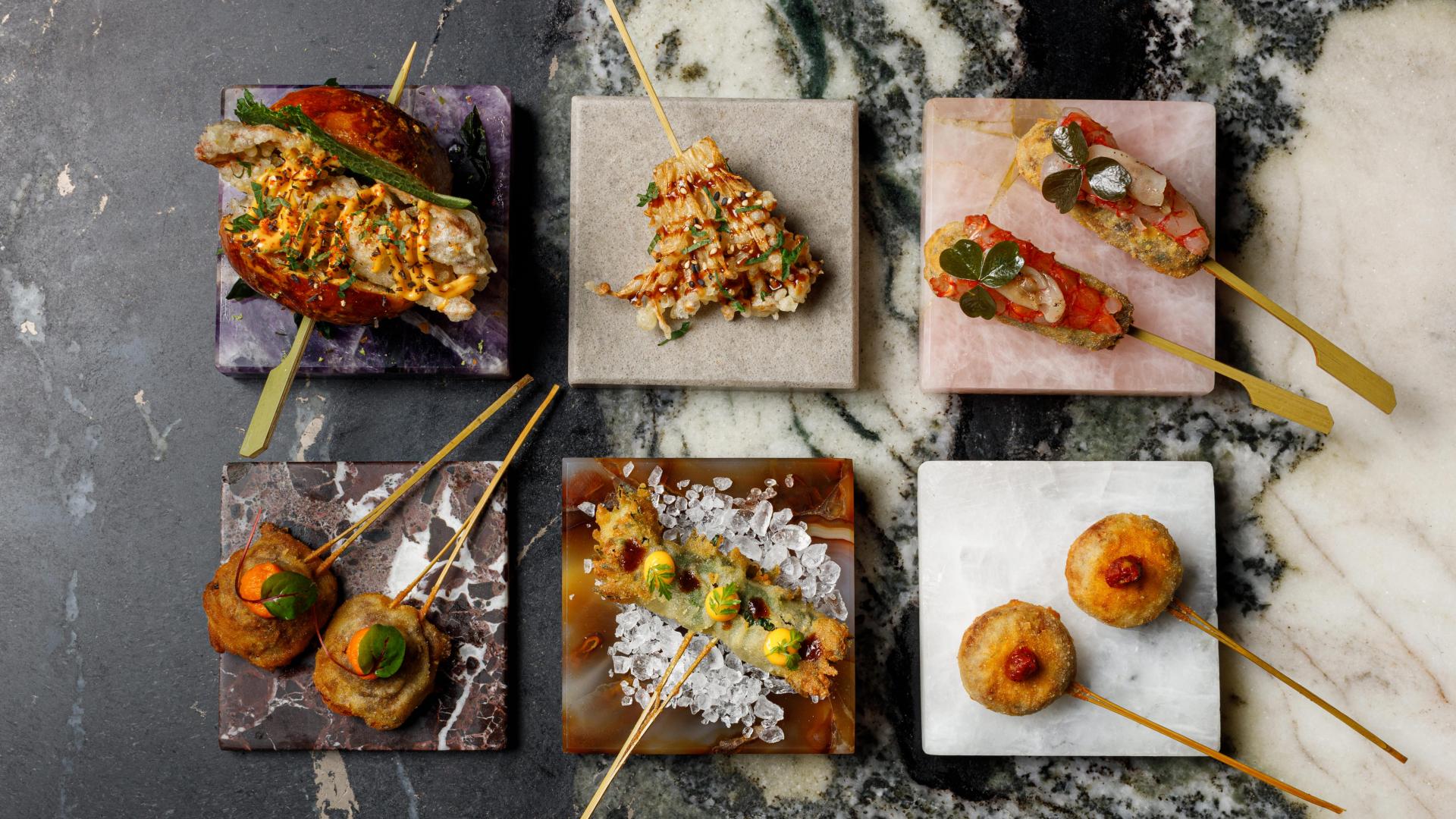 Dai Chi is the new London restaurant opening from the team behind Angelina's, the hit Japanese-Italian fusion restaurant in Dalston. This time, they're focusing on Osaka's kushikatsu concept, which combines kushi (skewers) with katsu (deep frying) and results in the kind of eating we can certainly get on board with. The menu will feature top-quality meat, fish and veg, threaded onto skewers and deep fried, and eaten omakase-style (one dish at a time),
a nod to the menu at Angelina's.
Carousel
19-23 Charlotte Street, W1T 1RL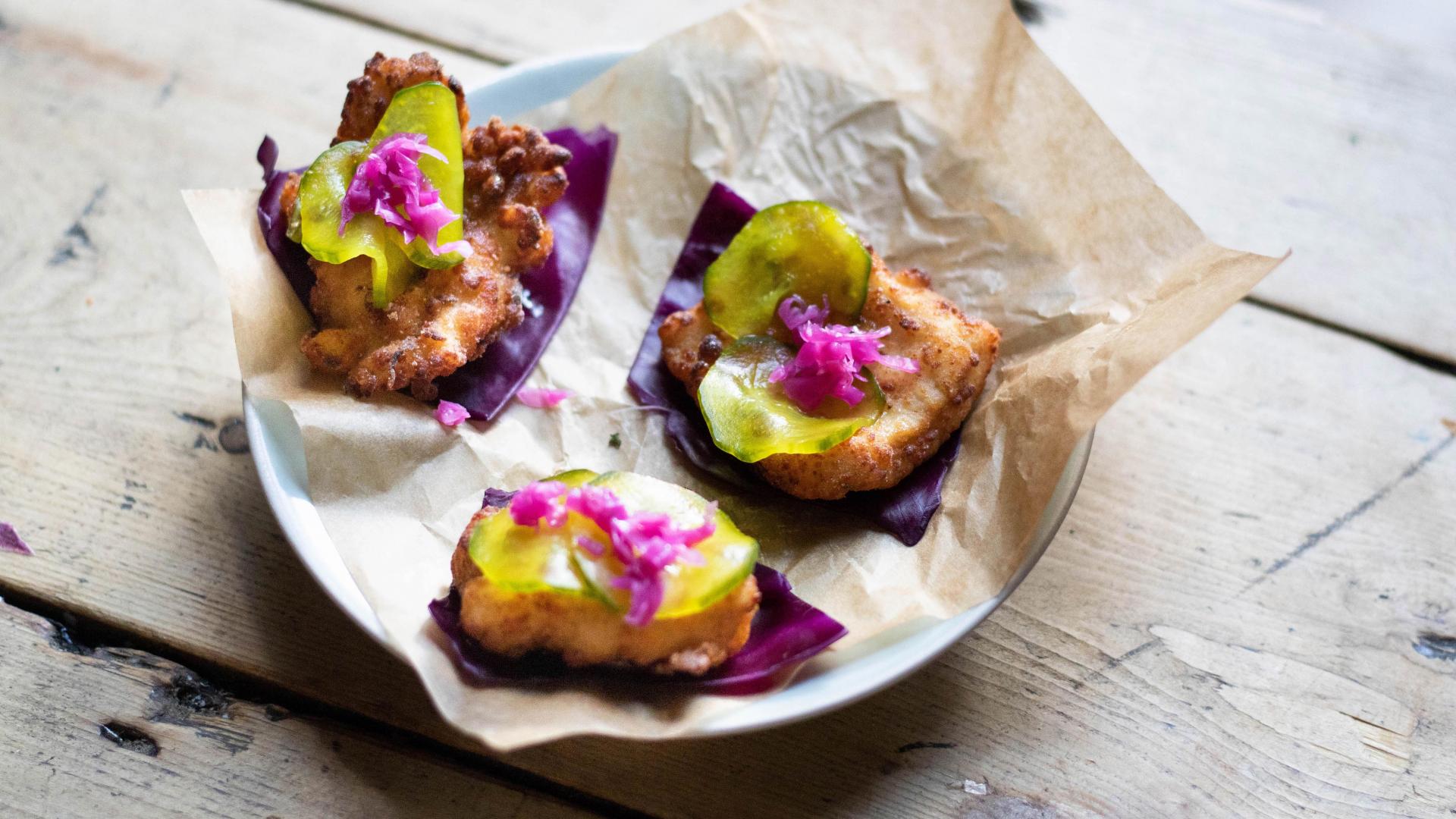 Carousel was an instant hit on opening in Marylebone just under a decade ago, thanks to a revolutionary concept of hosting bi-monthly residencies showcasing menus from some influential global chefs, with Santiago Lastra and Niklas Eksedt two of the people who graced its kitchen before opening here permanently. Now, Carousel has found a new home on buzzy Charlotte Street: co-founders Ollie and Ed Templeton will be running it as a wine bar with small plates by day, while the residencies will continue in the evening. First up: Carl Ishikazi, the genius chef behind Michelin-starred Stockholm institution Sushi Sho, with a host of exciting new faces planned.
Hackney Coterie
230 Dalston Lane, E8 1LA 
Oh, you were worried a wine bar and restaurant in a magnificent old warehouse wouldn't quite fit in to the surrounds of the Hackney borderlands? Well think again, silly, because we have it on good authority that that's exactly the kind of thing the good people of E8 can get on board with. New opening Hackney Coterie is the second restaurant from Anthony Lyon, founder of Lyon's in Crouch End, and will also see former Hide and Scully chef Dominic Auger handling kitchen operations and Kelvin McCabe curating an excellent list of sake and low-intervention wine. Expect artful and creative small plates served with a fine-dining flourish. There'll be wine, cheese and charcuterie to go, too.
The Water House Project
1 Corbridge Crescent, E2 9DS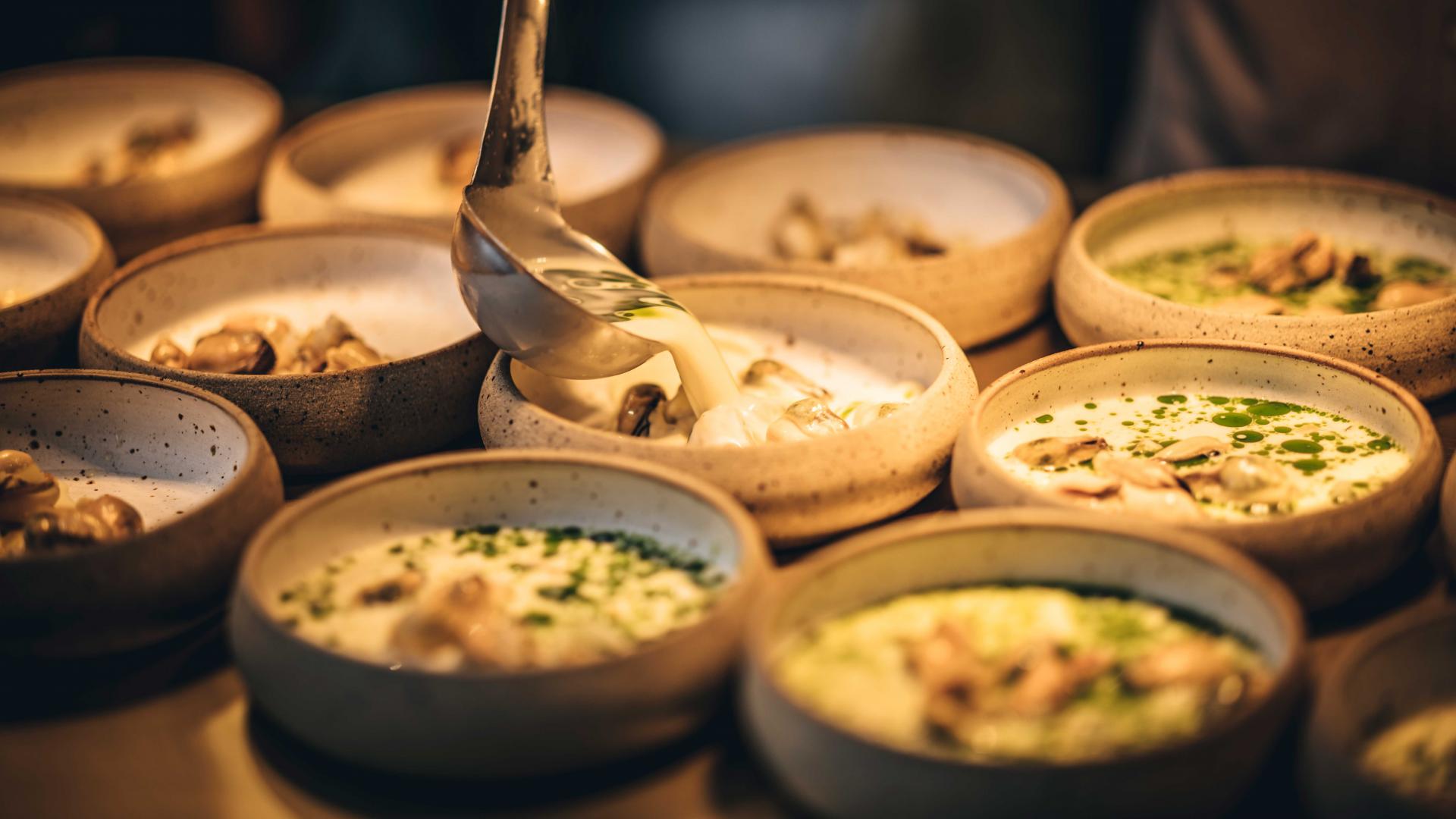 Gabriel Waterhouse can trace the beginnings of his eponymous restaurant The Water House Project to a supper club run from his own home, so it's no surprise that its first permanent site around the corner from Oval Space feels, well, warm and homely, with an open kitchen and drinks reception area. The cooking, though, is a cut above anything you'd be able to dish up yourself (unless, of course, you're a supremely talented chef). The restaurant will be serving a monthly changing nine-course tasting menu based around what's in season at the time: its opening month saw dishes like a bowl of Shetland mussels served in a grassy green artichoke broth, preserved lemon and chive, and sumptuous Herdwick lamb.

​​Oxeye
14 New Union Square, SW11 7AX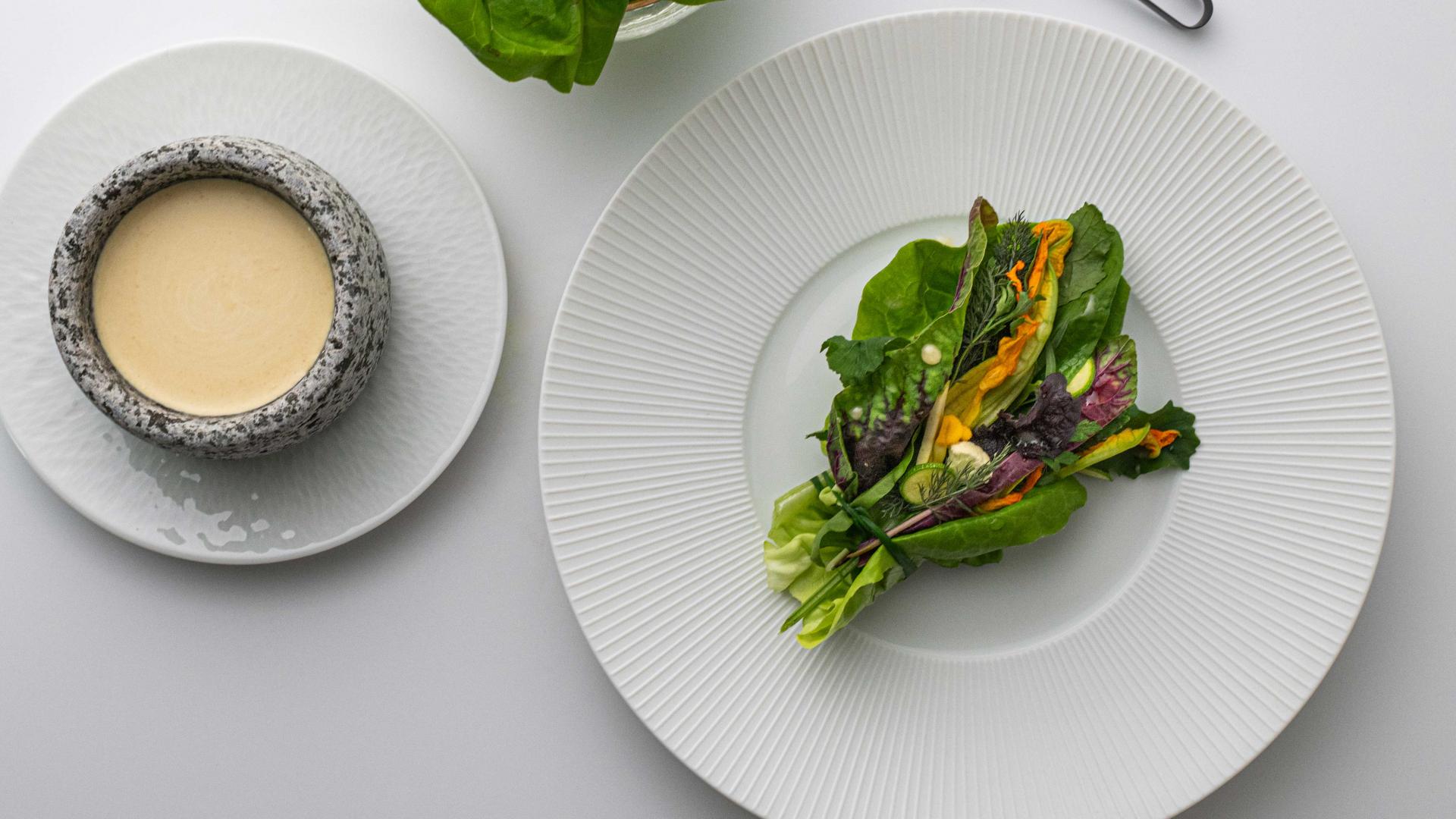 Sven-Hanson Britt has been one to watch ever since he graced our screens on TV's MasterChef, and while he's involved in the quietly excellent Homestead near Canning Town, his new opening Oxeye feels like the place where he'll come into his own. The restaurant, which will showcase deftly put-together tasting menus from Britt and partner Kae Shibata, highlights the produce of the British Isles, while the space will be built around a 16-seat chef's table – perfect for those who want to get close to the action. It also includes the long-awaited launch of the accompanying Bar Rex – a wine bar and shop that also serves sharing plates – and an upstairs gallery space to boot.

Rondo La Cave
199-206 High Holborn, WC1V 7BD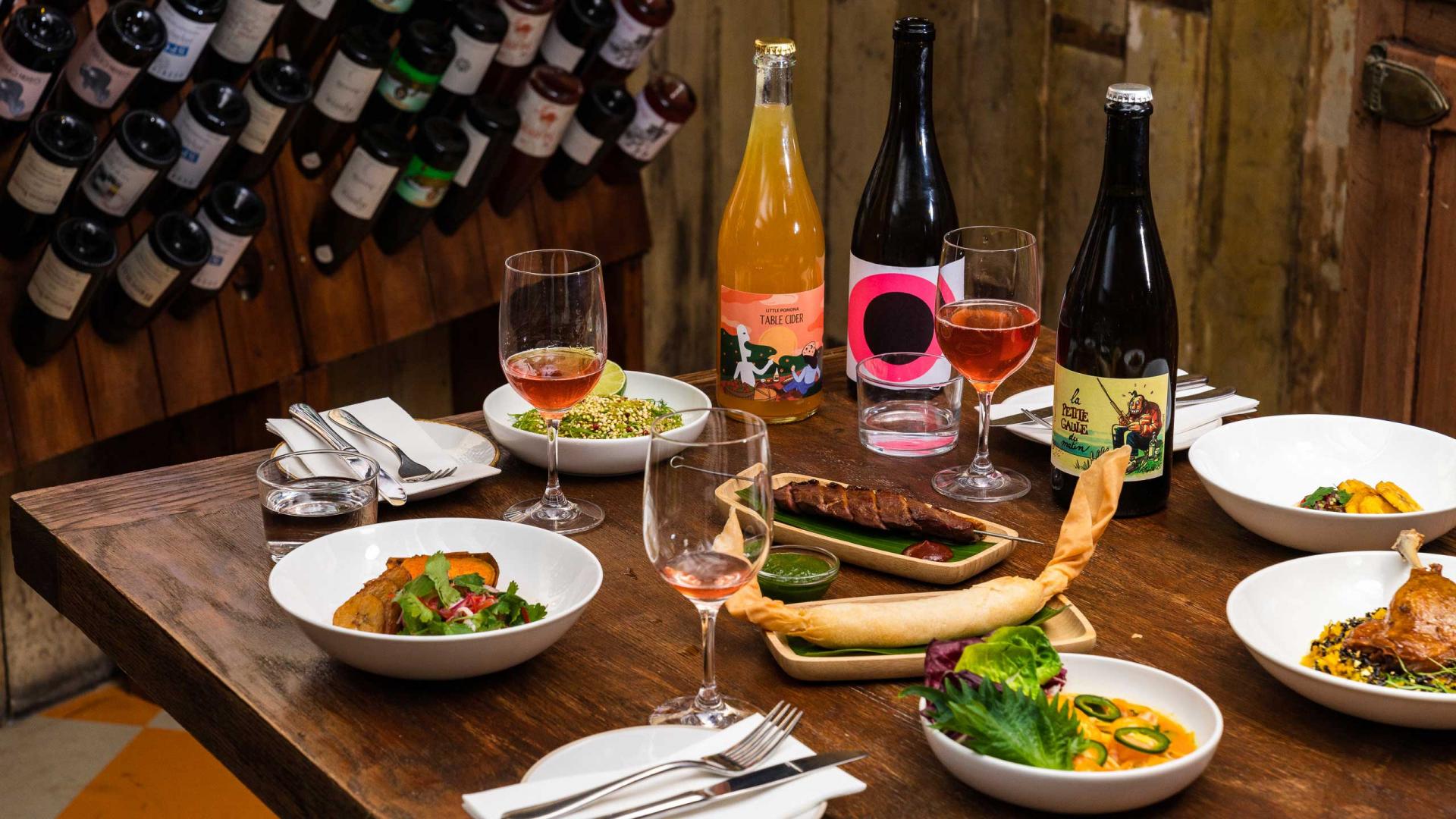 New in at The Hoxton hotel group's Holborn outpost is La Cave, a natural wine bar and shop underneath its flagship restaurant Rondo. Excitingly, the venue will also play host to a regular line-up of residencies from up-and-coming and established chefs: the first one is Cantina Valentina, an exploration of Peruvian flavours by Adam Rawson, formerly of Pachamama, among others.
Manteca
49-51 Curtain Road, EC2A 3PT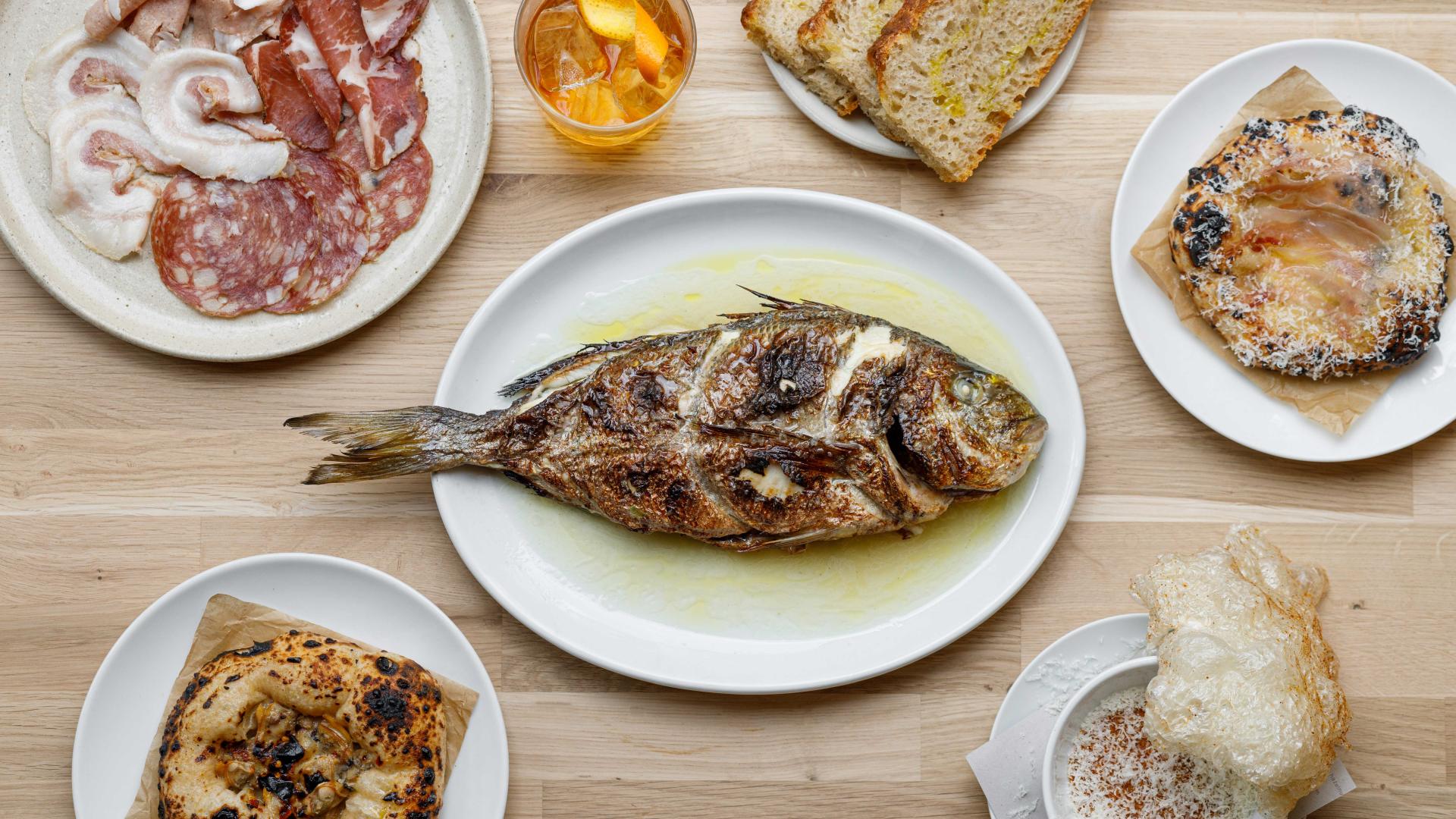 It's fair to say that new Shoreditch restaurant Manteca's had quite the origin story: originally set up by chefs Chris Leach and David Carter as a six-month residency at 10 Heddon Street in Mayfair, it then took a short-term lease in Soho, where the chefs served pastas, focaccia and grilled meats to rave reviews. Now it's moving to a properly permanent site in Shoreditch, with a menu inspired by Leach's travels around Italy and handmade pasta made with grain from Wildfarmed.