For the past decade, October has been the cocktail drinker's favourite time of year thanks to London Cocktail Week. But this year the celebrated event comes with a key difference: it's taking place over the entire month. And just as well, as you'll need the extra days to fit in all the events, because this year's lineup is an absolute stonker.

It all starts in the Covent Garden hub, where you'll be able to enjoy the best the West End has to offer: global and independent dining, world-class shopping and immersive art installations by artists such as Chila Burman and more.
Getting yourself a £15 LCW wristband gives you unfettered access to the best of London's cocktail scene, £7 signature cocktails, masterclasses, immersive events and self-guided cocktail tours – all of which strictly adhere to covid-safe policies, of course.
And most importantly of all, it's a brilliant way to help the cocktail industry get back on its feet. If every cocktail counts, we'd better get drinking… Here's everything you need to know about 2021's extended London Cocktail Week.
Click here to buy your wristband
The best pop-ups at London Cocktail Week 2021
The Essence House
Carriage Hall, 29 Floral Street, WC2E 9DP
Ever wondered why you have such good taste? The Essence House (just above the London Cocktail Week Main Bar) is designed to help you understand your personal palate profile, taking you through a series of flavour and aroma tests and helping you understand the impact of effervescence, temperature and garnish on what you put in your mouth. This is super important so you can create deliciously drinkable serves for yourself, but also when it comes to making drinks for your mates. You'll finish up your experience with a signature London Essence cocktail on the rooftop terrace.
1-24 October 2021. Full Essence House Experience including 2 cocktails, £20; find out more
Discarded's World's Most Rubbish Bar
The Ditch, Old Street, EC1V 9LT
Rum made from banana peel; vodka made from grape skins; cascara vermouth: Discarded's delicious raison d'etre is to take ingredients that would otherwise go to waste and turn them into superlative spirits. To try them all, head to The World's Most Rubbish Bar, Discarded's LCW pop-up, where you'll be able to sample cocktails made from some of the best and brightest bartenders in the business, who work at the likes of The NoMad, Silo, Lyaness, Artesian and Eve Bar. What's more, all proceeds from ticket sales will go to anti-waste charity The Felix Project. Sounds like win-win to us.
15-17 October 2021. Two-hour experience, including 5 cocktails, £20; more details
The Buffalo Bourbon Empire
Milroy's of Spitalfields, 76 Commercial Street, E1 6LY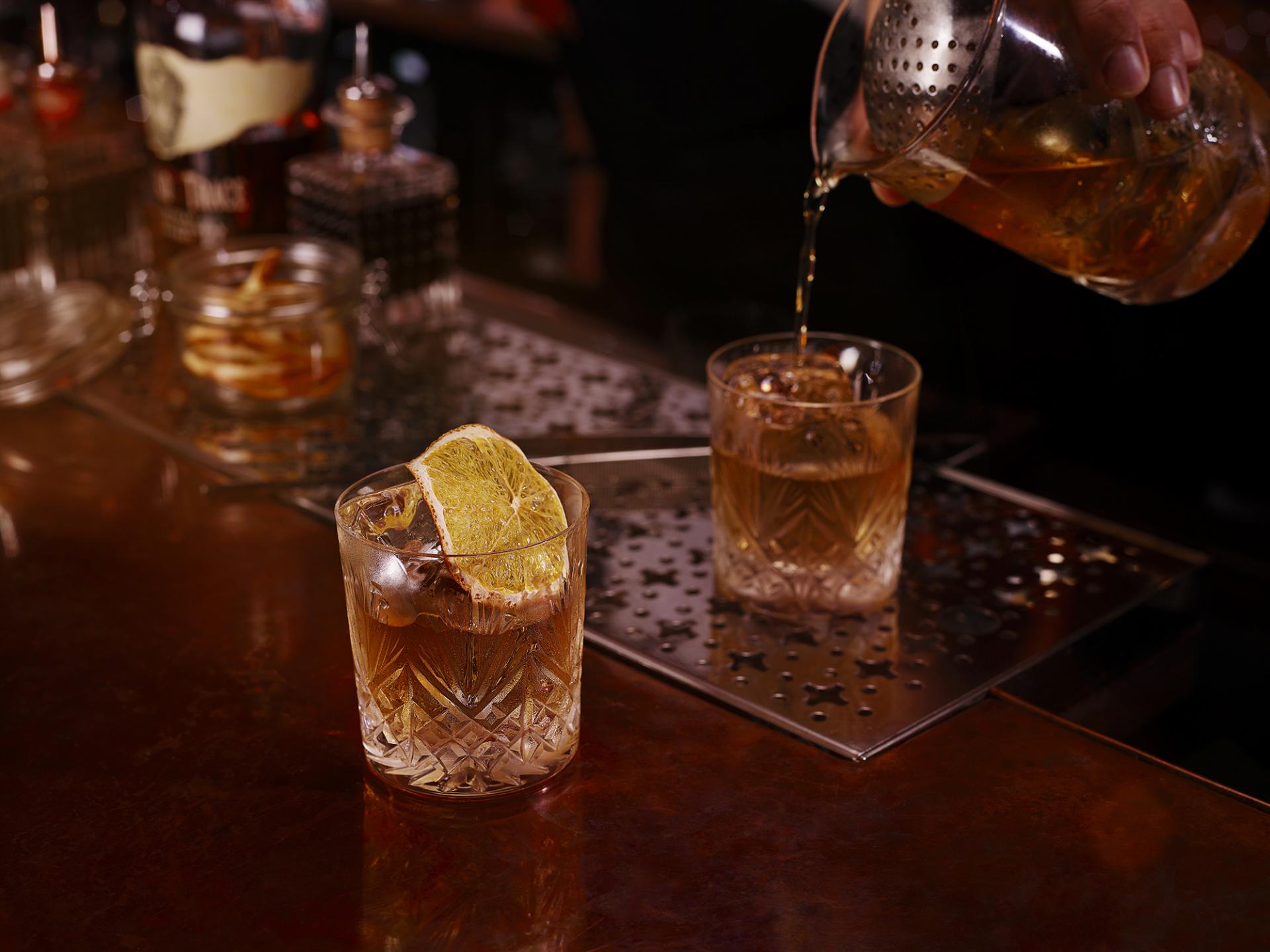 If you've ever been to Milroy's of Spitalfields, you'll know it's a shrine to whisky in all its glorious forms – so it makes sense it's being given over to one hell of an experience for LCW. Buffalo Bourbon, loved and drunk by thousands of bartenders and drinkers around the world, is taking over the four-storey townhouse for a month-long calendar of entertaining, engaging and educational cocktail masterclasses, food-pairing experiences and tasting events. You'll be able to to get your chops around Buffalo Trace, Indian single malts and cognac from Domaine Sazerac de Segonzac, as well as learn how to make palate-bending cocktails.
1-31 October 2021. Free entry, cocktails from £7 for wristband wearers; more details
BrewDog Distilling Co.'s Lost Forest
Brewdog Seven Dials, 142 Shaftesbury Ave, WC2H 8HJ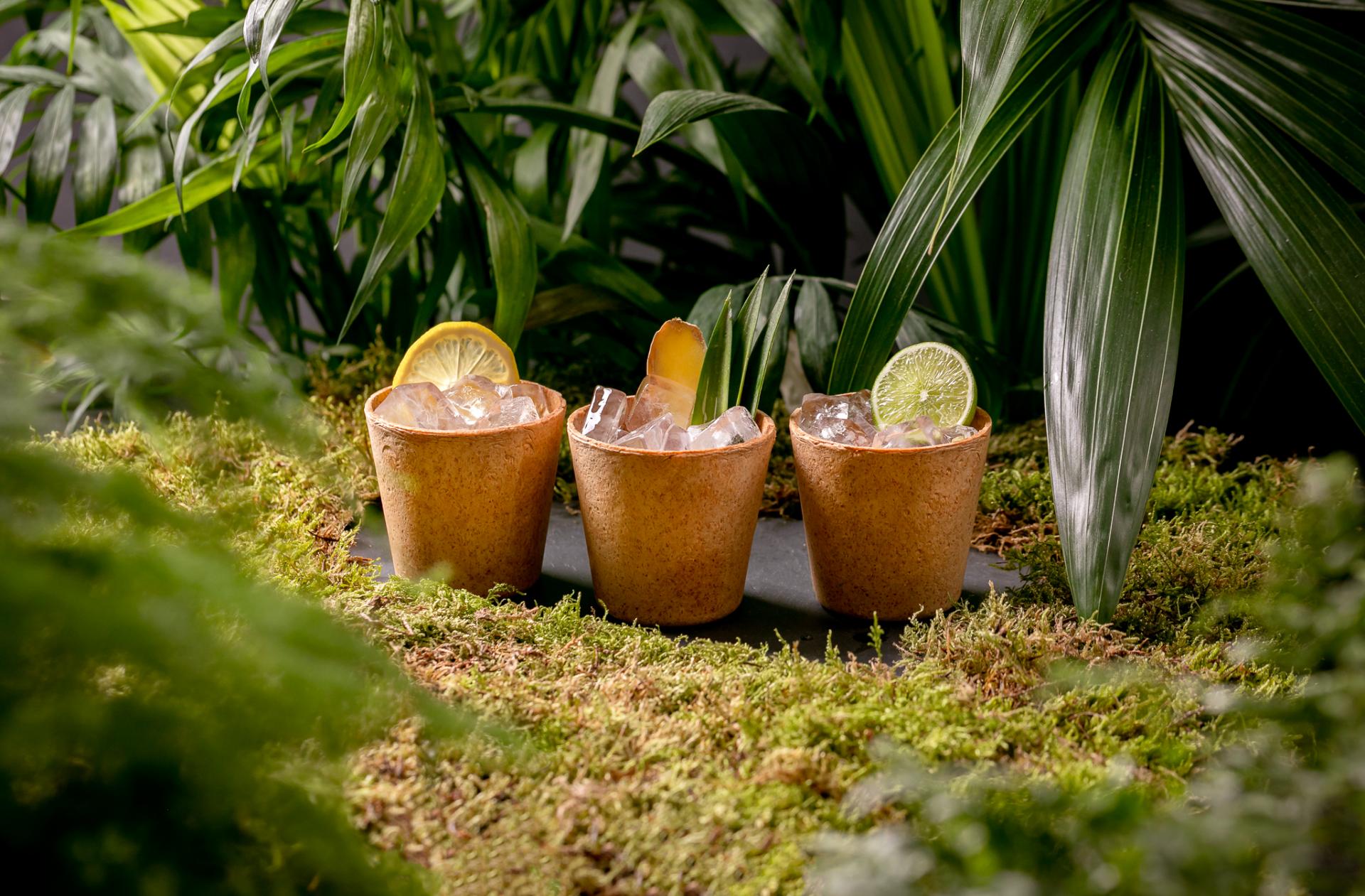 Swap grey pavements and concrete blocks for lush green woodland at BrewDog's Lost Forest popup, taking over its upper bar for the whole of October. The brewer has added another string to its bow by taking on the world of spirits, making zero waste rum, vodka and gin that you'll be able to try in bespoke cocktails served at its indoor living forest experience. We'll let you in on a secret, too: every single bit of the cocktails will be edible, from the cups to the drink to the garnish. Talk about plant-powered.
1-31 October. Free entry, cocktails from £7 for wristband wearers; more details
The best cocktails to try at London Cocktail Week 2021
The Rémy Cointreau Classic Cocktail Trail
London Bridge
This isn't just one cocktail but several: Rémy Cointreau's Classic Cocktail Trail in London Bridge will give you the chance to sample a clutch of the world's best-loved mixed drinks – a must for keen cocktail drinkers – while also exploring some of London's most vibrant neighbourhoods. You'll start your journey with a porn star martini on the rooftop terrace at Vinegar Yard, before trying The Botanist Martini at Bar 31, The Mount Gay Daiquiri at Bermondsey Larder, The Metaxa Espresso Martini at Crol & Co and the sidecar with Remy Martin 1738 at The Last Talisman. And if you're still standing after that, you deserve a round of applause.
1-31 October 2021. Cocktails from £7 for wristband wearers; more details
London Cocktail Week at home
Available for delivery nationwide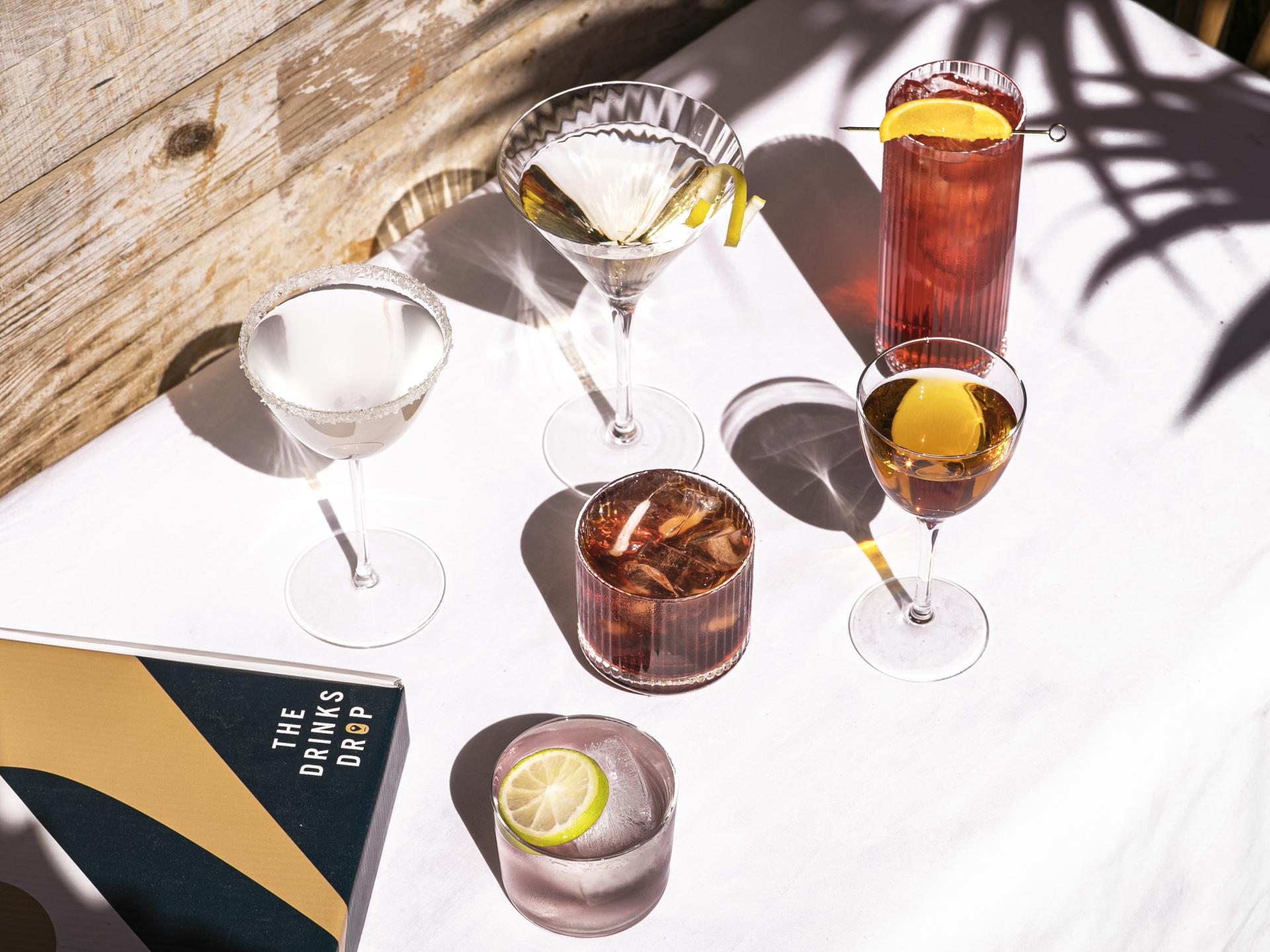 If you can't make it into London, or if you just don't fancy the crush, London Cocktail Week has continued last year's partnership with The Drinks Drop to bring a pick of the £7 Signature cocktails from The Cocktail Tours to homes nationwide. Single-serve cocktails created by a selection of London's best bars will be available for next day delivery - or same day within London – delivered by bartenders on bikes. A QR code on the cocktail packaging will show you how to serve your drink perfectly. And – our favourite bit – each delivery is even provided with return envelopes for the used packaging.
1-31 October 2021. £7 cocktails delivered nationwide; more details