Whether it's the fierce heat of the coals as meat spits and flames or the inimitable scent of smoke running through a freshly cooked kebab – there's just something about live-fire cooking that ensnares the senses.
But wood- and charcoal-fired cooking isn't just about Turkish ocakbasis or tattooed, bearded hipsters tending to massive custom grills (although there's a little of that involved, too). London's flame game is incredibly hot right now, with a wealth of chefs and restaurants discovering the power of grilling and smoking over wood and charcoal.
So without further ado, here's our pick of the city's top restaurants cooking with the power of fire.
Pitt Cue
1 The Avenue, Devonshire Square, EC2M 4YP
Pitt Cue started out as a food truck on the Southbank serving up pulled pork, grew into a tiny but acclaimed restaurant in Soho, and then grew even bigger to emerge as a palatial European barbecue hotspot in the City. Nowadays it has more in common with celebrated Basque restaurant Asador Etxebarri than its American-style street-food beginnings, with food leaning on rare-breed pork and other meats cooked over carefully sourced woods on an enormous custom-made grill and smoker.
Temper Soho
25 Broadwick Street, W1F 0DF
Neil Rankin set up his first fire-pit restaurant in 2016 and, as it turns out, year-round barbecue was just what rainy old London has always craved – now Rankin has two more Tempers under his belt, one in the City and one soon to open in Covent Garden. At his original Soho spot, the kitchen sits slap-bang in the middle of the restaurant, so you can get up-close-and-personal with the chefs as they flame-grill Cornish fish or smoke a leg of Cabrito's goat meat.
Mangal 2
4 Stoke Newington Road, N16 8BH
This ocakbasi has garnered legions of followers by way of its (now sadly closed) Twitter account, a stream-of-consciousness social commentary that came courtesy of owner Ferhat Dirrik. Inside, you'll find a huge and varied throng of customers, from the new-school Dalston hipsters to residents who've been coming here for years and years, all jostling for enough elbow room to tuck into the first-rate kebabs, charcoal-grilled meats, and big selection of hot and cold meze.
The River Café
Thames Wharf, Rainville Road, W6 9HA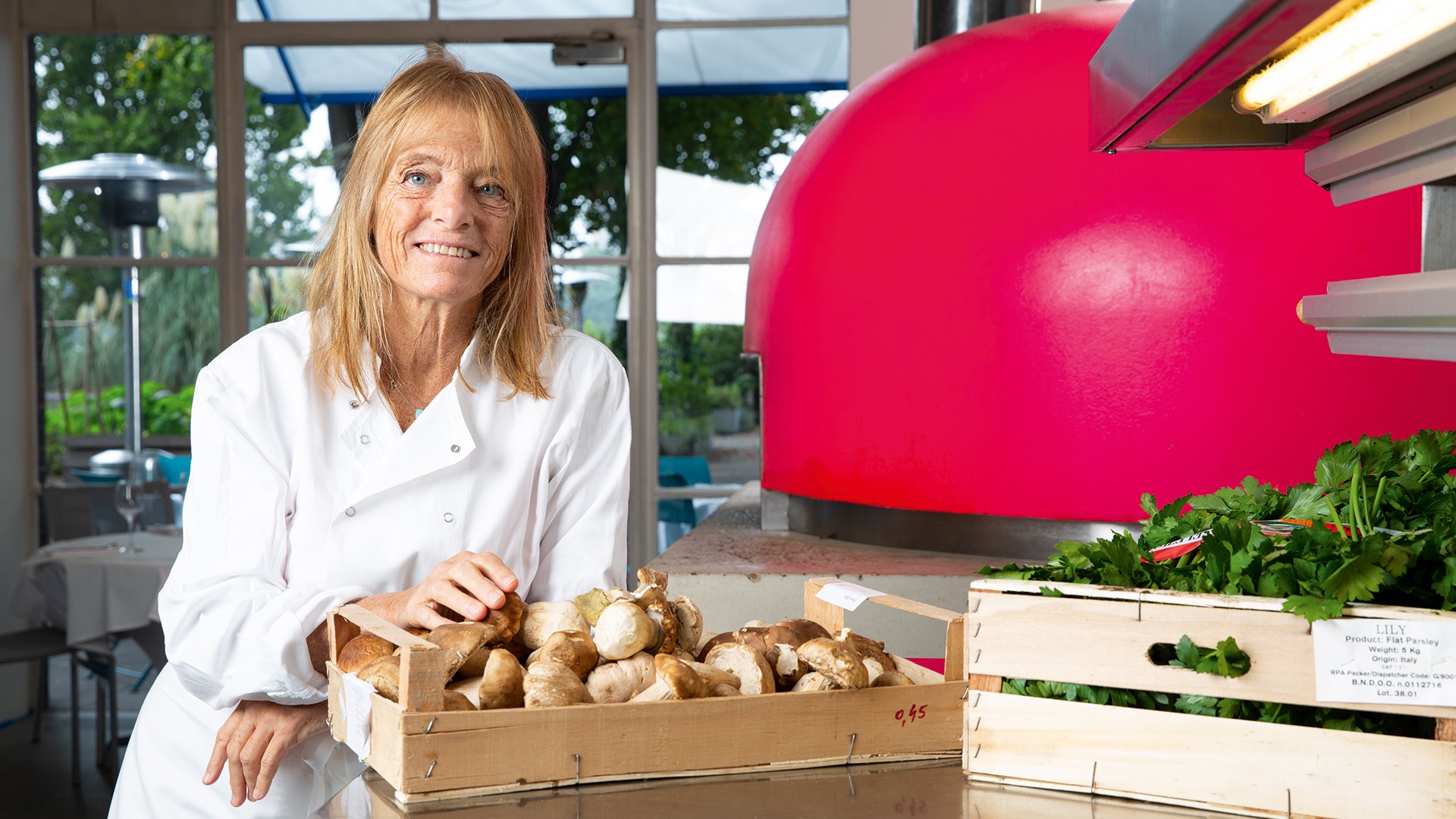 It's wood-fired cooking the Italian way at this iconic riverside restaurant, founded by Ruth Rogers and the late Rose Gray. Here, the bright-pink wood-fired oven is put to full use, roasting everything from tranches of turbot over potatoes with Amalfi lemon and zucchini to thin-crust pizzetti. It's also located in the middle of the bright, open-plan restaurant, which means you can get lost gazing into the flickering flames if the conversation happens to run dry at your table.
Nutbourne
35-37 Parkgate Road, SW11 4NP
A true farm-to-table British brasserie in the heart of… er, Battersea, Nutbourne takes seasonal flame-grilled cooking up a notch. You'll find the likes of barbecued Lulworth scallops with pickled mustard seeds and tarragon oil, and succulent fallow deer with smoky charred shallots. The restaurant comes from Richard, Oliver and Gregory Gladwin – three brothers born in Nutbourne, Sussex who also own farm-to-table restaurants Rabbit and The Shed.