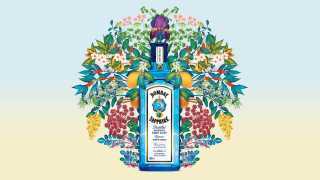 There's a lot that goes into a bottle of Bombay Sapphire. Not just the grain that's used to distill the spirit, or the botanicals that lend it its balanced, rounded taste, or its quintessentially English location at Laverstoke Mill in Whitchurch, Hampshire – but years of proud tradition and expertise, too.
Bombay Sapphire is a London Dry gin, which means that it's infused with juniper, citrus and other botanicals. This might be only one part of the process, but it's perhaps the most important one.
Because although it's called London Dry, the spirit is the result of a truly global group of people: from those who farm its botanicals in places ranging from Tuscany, Italy to Java, Indonesia, to the people whose life's work is to source them and bring them together in Bombay Sapphire's gin.
That's why it's important to shine a light on the people and the journeys that make this possible. Bombay Sapphire's story might start in England, but within it are ten chapters from ten locations around the world, all of which bring a distinct and unique characteristic to the gin.
It's also a story of caring for the environment. It's one of working with people across the world to ensure that these ingredients – wherever they come from – are sourced and collected in a way that preserves these traditions. And in a way that ensures the next generation of farmers and distillers can keep making Bombay Sapphire in the way it's made today – with no compromises made along the way.
For more information visit bombaysapphire.com