Make Tanqueray Gin's Mexican Collins
A Tom Collins but not as you know it. Give this gin-based, Mexican-inspired cocktail a run for its money at home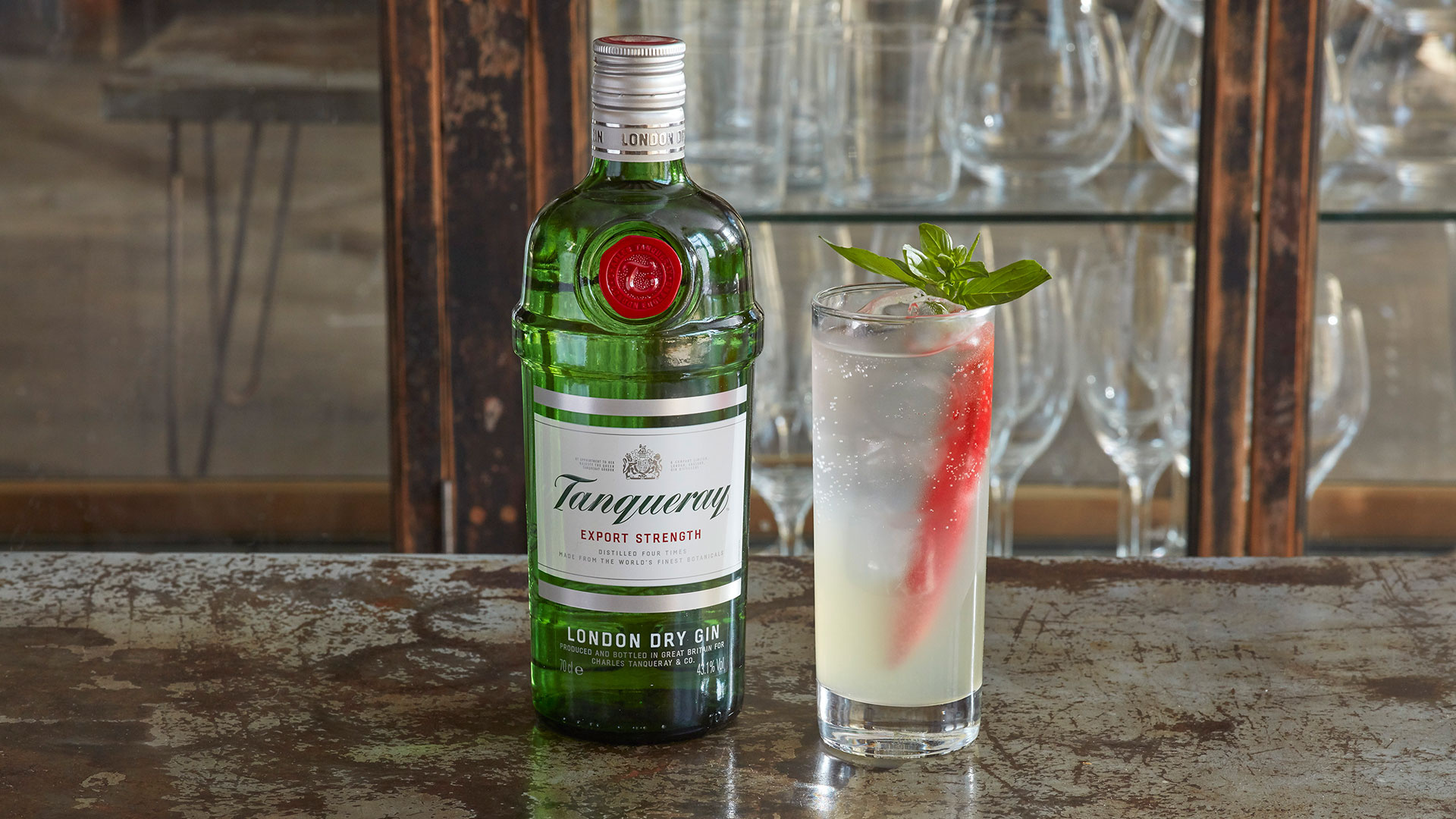 Serves 1
Preparation time 10 mins
Cooking time 5 mins
Ingredients
50ml Tanqueray London Dry Gin (2 units)
50ml ginger and lime chilli-infused syrup
125ml soda water
1 stalk basil garnish
Ice
For the syrup:
2 cups sugar
1 cup water
1 inch of fresh ginger
2 cups fresh lime juice
½ red chilli, sliced lengthways, seeds removed
Method
Make a 2:1 simple syrup by combining two parts sugar to one part water in a pan.
Roughly cube one inch of ginger, add to the pan, and simmer gently for 5 minutes, taking care not to boil.
Remove from the heat, strain or spoon out the ginger, and allow to cool before adding fresh lime juice.
Bottle with fresh chilli and leave to infuse for a couple of hours until you can taste the chilli kick.
To make the cocktail:
Simply add ice, Tanqueray London Dry Gin and the infused syrup to a tall glass.
Top with soda, stir well, and garnish with basil.