Make Dickie Fitz's courgette fritters with portobello mushrooms and goat curd
This handy little dish makes for a meal that suits any time of day. Convenient, no? You can thank us later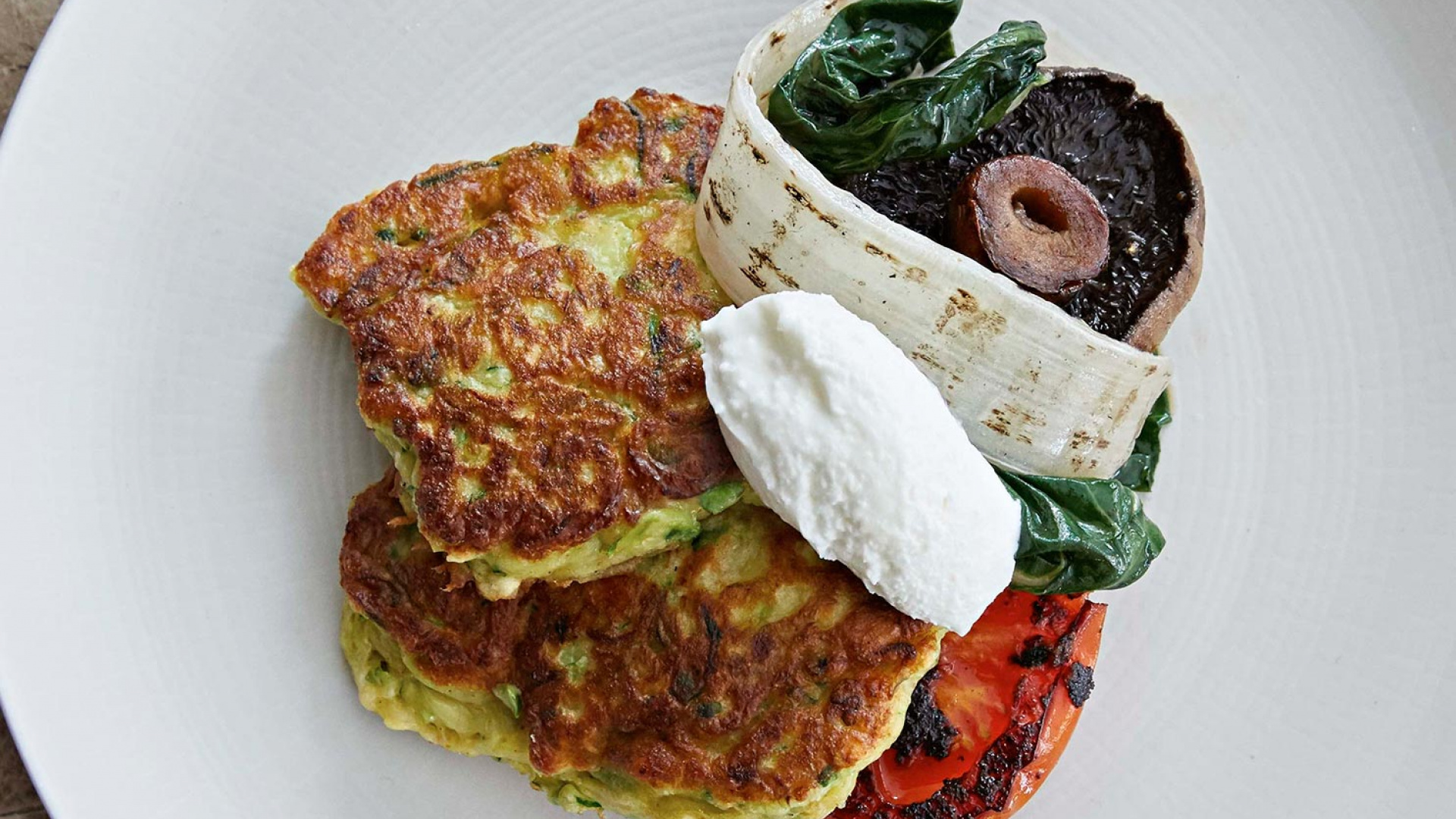 Serves 6
Preparation time 180 mins
Cooking time 15 mins
Ingredients
For the fritters
500g grated courgette
100g self-raising flour
1 egg
50g sliced spring onion
4g salt
2g sugar
1g cayenne pepper
1g nutmeg
25g parmesan
Other ingredients
6 portobello mushrooms
3 plum tomatoes
100g kale
100g goats curd
Preparation
Fritter mixture – add the salt and sugar to the grated courgette with a bit of water and leave for 2 hours
Method
Halve the tomatoes and lay on a baking tray along with the mushrooms (whole) and season with salt and pepper drizzle a little olive oil over them and bake at 200°C for 10 mins.
Take the pre-prepared fritter mixture and squeeze out all the water then mix with the remaining fritter ingredients.
Heat a frying pan on a medium heat. Add a little oil to pan and spoon two table spoons of the fritter mix into the pan press down so it's even and fry on both sides till golden. Once cooked set aside.
Add a knob of butter and splash of water to the pan boil then add the kale and cook for 3-5mins till soft.
Place the fritters on top of the kale mushroom and tomato and spoon over the goats curd.