Make Florence Cherruault's quick grilled cheese toastie garnish
This speedy grilled cheese toastie makes for the ultimate hangover-busting bloody mary cocktail garnish. Click here to discover Florence Cherruault's Very Dirty Bloody Mary cocktail recipe in full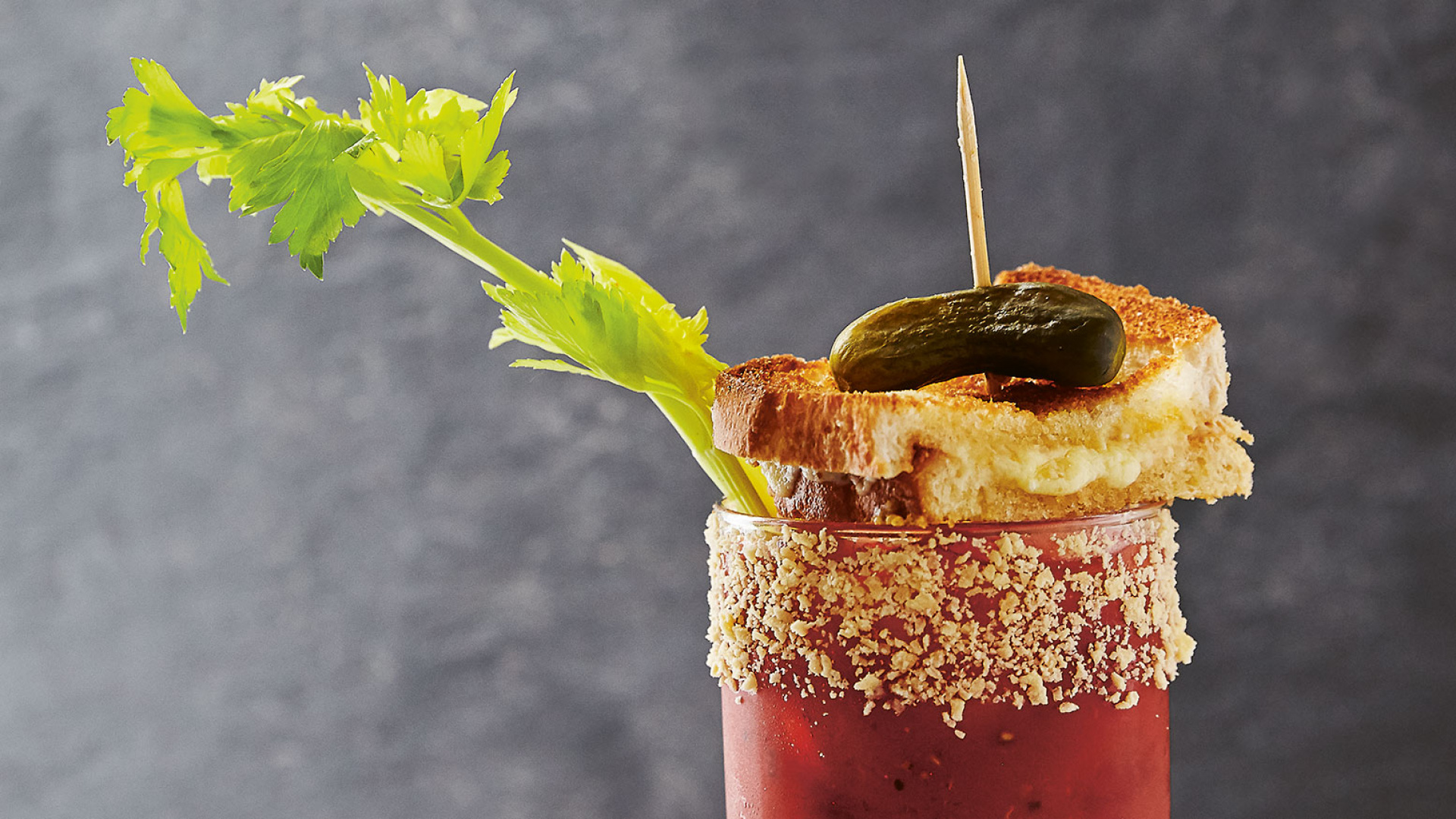 Serves 4
Preparation time 2 mins
Cooking time 6 mins
Ingredients
1 tablespoon butter
2 slices of thick sliced white bread
50g Cheddar cheese, grated
Method
Butter each slice of bread on both sides, then pile the grated cheese onto one of the slices and close the sandwich with the other.
Heat up a frying pan on a medium heat. Once hot, place the sandwich in the pan and fry for 2–3 minutes on each side until golden brown and crisp. Press some weight down onto the bread to make sure the cheese melts and that there's a nice golden brown colour to the bread.
Once cooked, place on a chopping board and cut into four quarters.
Using a wooden skewer, pierce through the centre of each piece and place on top of your Very Dirty Bloody Mary, using the sides of the glass to help it balance.