The story of TOG Knives is one of precision and craftsmanship. It's one of crystal-clear vision meeting a steely unwillingness to compromise. And talking to the man behind it, Bert Beagley-Brown, you immediately understand that it's also a reflection of its founder.
When Bert, a product designer by trade, wanted to launch his own product, it was a trip to Japan that provided the impetus. Having got hands-on experience with a family-owned cutlery maker, he decided to make steel his business, and to design and produce a range of chef's knives of extraordinary quality. The result was TOG, a brand that's quickly become a household name among chefs, and whose knives are coveted by home cooks, too. "I've always loved the ceremony of preparing food," Bert explains in his Diplomat video. When using a TOG knife, it's almost impossible not to feel the same way.
Bert's cocktail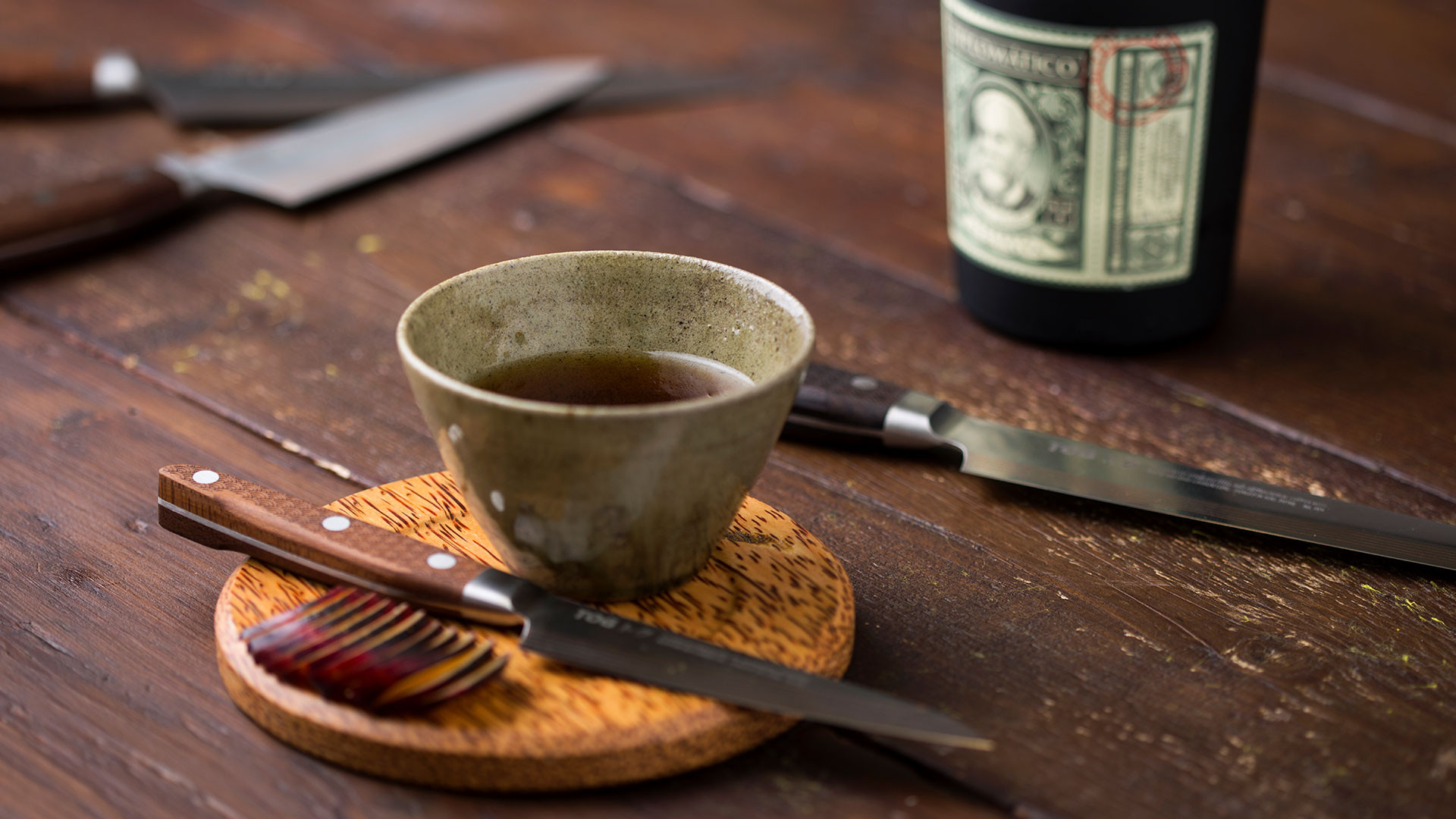 Photograph by David Harrison
Click here to find out more about the campaign. For more information on TOG Knives, go to togknives.com.