There's nothing quite like London Cocktail Week. As home to many of the best venues for mixed drinks in the world, from neighbourhood speakeasies to iconic hotel bars, our city certainly has a lot to celebrate, and with this year's festival going on for the whole month of October 2021, there's never been more to discover.
As well as showcasing the industry's top bartending talent, London Cocktail Week also brings together some of the world's best-loved drinks brands, who bring both their enviable heritage and modern-day creativity into the programme of events, from one-off serves at partner venues to, pop-up events, masterclasses and more.
That's certainly true of Maker's Mark. The iconic bourbon distiller has been loved by professional bartenders and home cocktail makers alike for generations, and its flagship silky smooth American whiskey from Kentucky, the home of bourbon, is full of sweet, rounded flavours, with a creamy mouthfeel and a vibrant, complex finish.
Maker's Mark has been loved by professional bartenders and home cocktail makers alike for generations
That distinctive character comes from the historic distillery's patient, handmade approach to making whisky, and specifically its use of the delicately sweet and flavourful red winter wheat – rather than the more common distiller's rye – in its mash bill.
The production process is purposely inefficient; Maker's Mark believes you can't rush a good whisky, and the complexity of the finished product proves this theory right.
It makes Maker's Mark the perfect partner for stirred drinks – the most famous of which is the old fashioned – but its delicately fruity and warming characters makes it just as suited to longer serves, too.
If you're yet to discover Maker's Mark – or you're already a lover of this characterful bourbon and you want to find where to drink it – there's never been a better time, with London Cocktail Week full of special events that put the spirit at the top of the agenda.
Where to enjoy Maker's Mark
There are a host of venues serving Maker's Mark this London Cocktail Week. For a Central London bar with a touch of class, try Covent Garden Social Club, whose cocktail The Social Club Outlaw pairs the spirit with hibiscus syrup, lemon juice, dry vermouth and cranberry juice.
Elsewhere in the centre of town, Mr Lyan's iconic bar Lyaness is serving the Sour 'Honey' Spritz, with house-made ingredients including apple 'sherry', sour blackberry, vegan honey, built around Maker's Mark and topped with sparkling wine. Tayer + Elementary's White Peach Bourbon Sour, meanwhile, harnesses founders Alex Kratena and Monica Berg's way with crafting thoughtful and elegant drinks that are full of flavour, with fino sherry, dry vermouth and white peach complementing Maker's Mark's exquisite, rich flavours.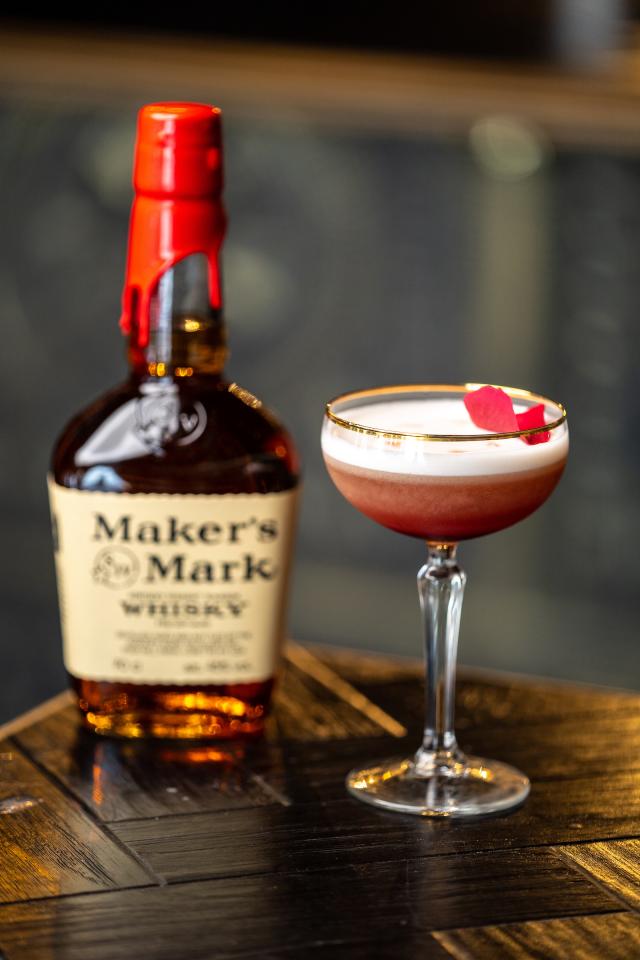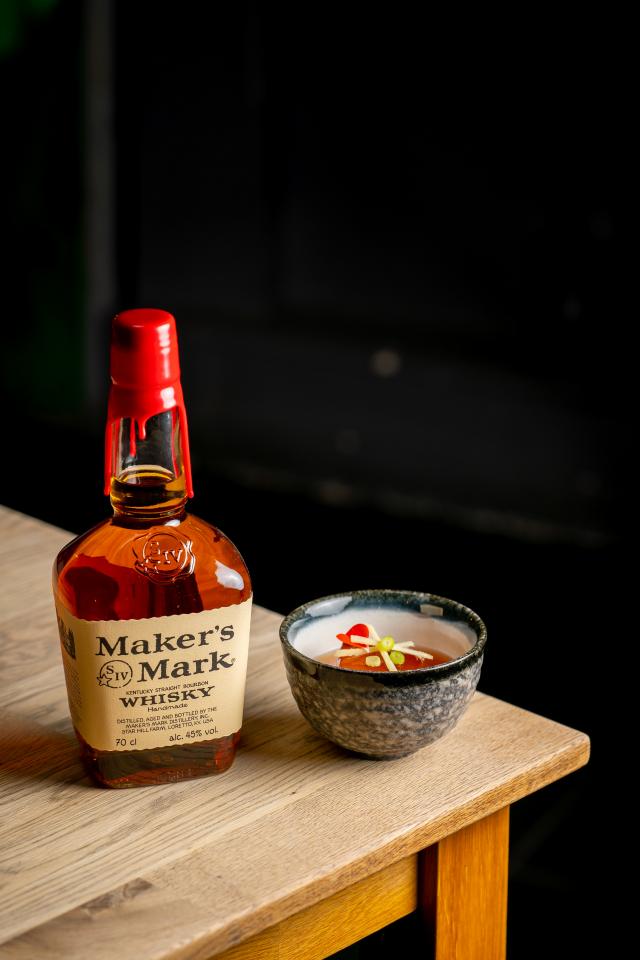 For a drink at one of South London's classic neighbourhood bars, try The Shrub & Shutter, whose cocktail the Teriyaki Manhattan showcases the bar team's imagination by using homemade teriyaki syrup in a drink alongside Maker's Mark, sake, and wasabi bitters; while the St Mark's at new opening Duchess of Dalston, in the centre of the East London neighbourhood, features banana rum, martini rubino and cacao liqueur in addition to Maker's Mark bourbon.
And finally, even if you're at home this London Cocktail Week, you can still enjoy a beautiful Maker's Mark cocktail from a leading bartending team. While London Cocktail Club's Shoreditch location will be serving the Georgia Smash, it's also teamed up with The Drinks Drop to deliver a pre-mixed version of the cocktail (a punchy, fruit-forward sour with Maker's Mark that pulls bright flavours from the peach, mint and lemon) right to your door at thedrinksdrop.com.
Bourbon & Blues
For those looking to get under the skin of this beautiful spirit, you can also visit Maker's Mark's Bourbon & Blues event at Spiritland King's Cross on 14 October at King's Cross. No tickets are needed; simply turn up at the venue and enjoy the opportunity to sip some great bourbon drinks in a wonderful venue while listening to old-style rhythm and blues music. Guests can sip on a bourbon flight featuring Maker's 46, Jim Beam Double Oak & Basil Hayden, as well as classic bourbon cocktails including the mint julep, boulevardier, whisky sour and old fashioned.
However you enjoy Maker's Mark this London Cocktail Week, the diversity and quality of events on offer mean there's never been a better time to get acquainted with this beautiful spirit.
See more at londoncocktailweek.com