Stay
Albion House
Here's a good pub fact for you: Ramsgate is home to the only Royal Harbour in the UK. Yep, that's Ramsgate, Kent, that southern seaside town that probably won't feature on your holiday radar all that much. Except it should.
This isn't a Blackpool, a Brighton or a Hastings. No neon lights, no tattooed hipsters (yet) and no shiny new pier. Instead, there are Georgian terraces, a crazy network of wartime tunnels and the best fish and chips with the worst service you could ever hope to encounter (at Peter's Fish Factory).
At the centre of all this fun is Albion House, a clifftop, 14-bedroom boutique hotel which was built in 1791 and even hosted Princess Victoria before she was crowned queen.
Sea-view rooms come with muted tones, high ceilings, marble bathrooms and big, long windows overlooking the pretty harbour – throw them open for some seagull sounds. Beds are big and plump, but don't linger too long as breakfast is a huge feast in a pretty, sunlit room perfect for spreading out with the papers and a couple of bloody marys.
Come evening, the restaurant is a calm, candlelit space serving roast sirloin with carrot mash, and generous cheese boards showcasing the best of Kent and East Sussex. If you need a drink afterwards, head to The Ravensgate Arms for local beers, beaten up armchairs and a real fire.
From £100 a night B&B. Albion Place, Ramsgate, CT11 8HQ; albionhouseramsgate.co.uk
Eat
Wyatt & Jones
Three miles along the coast from Ramsgate is the town of Broadstairs, which is a must for a pretty beach chock-full of gallivanting dogs, excellent micro pubs and one of the best restaurants in the South – Wyatt & Jones.
Start with some oysters and check out the specials – our pick was a sharing platter of chateaubriand with the crispiest roast potatoes, a rich and punchy garlicky gravy and soft, buttered carrots. Unforgettable.
23-27 Harbour Street, Broadstairs, CT10 1EU; wyattandjones.co.uk
Visit
Barnsole Vineyards
It's no secret that South East England's packed with excellent vineyards, and east Kent has one all of its own – boutique winery Barnsole, with a lineup that includes (of course) an English sparkling wine, plus single-varietal and blended whites and reds.
The vineyards were originally planted in the early nineties, but a second planting of chardonnay and pinot noir in 2013 means good things for the winery's sparkling wine game in the future. For a taste of what they're up to, take a one-hour tour with Barnsole's winemaker – £11 gets you a lesson on local winemaking history, insight into what the team are up to and a guided tasting of their still and sparkling wines.
Fleming Road, Staple, Canterbury, CT3 1LG; barnsole.co.uk
The Ramsgate Brewery
The green, highly aromatic flowers of the hop plant impart loads of the flavour in beer – from bitterness and zesty citrus notes to that 'dank', resinous weediness beer-hipsters are currently loving. The UK has a long history of hop growing, but you'll only find them cultivated on any scale in the West Midlands and South-East England; which is where it all began.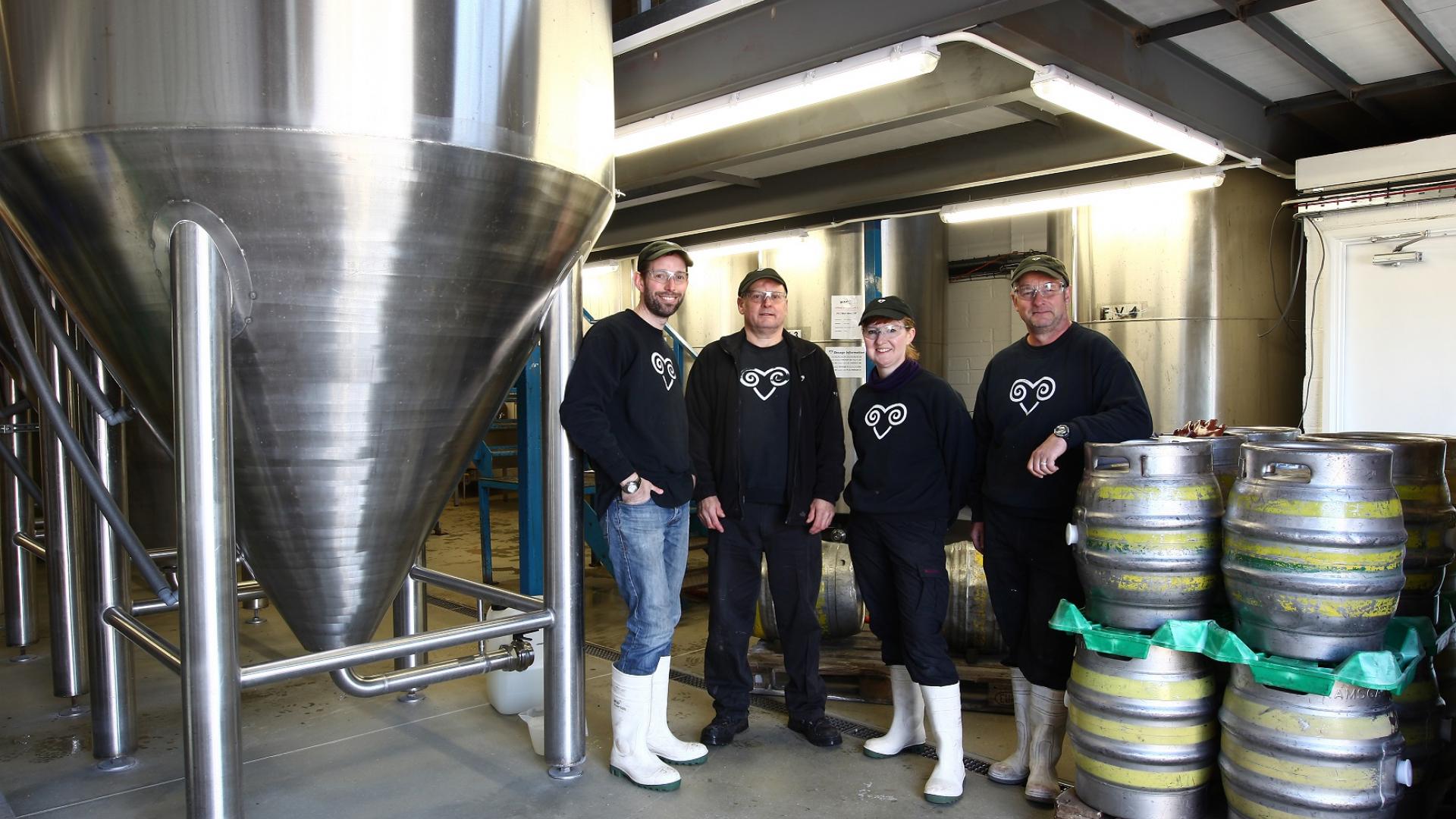 Gadd's Ramsgate Brewery (it's actually nearer Broadstairs) makes the most of east Kent golding hops (mixed in with others from further afield), with some of them grown just down the road. Keep an eye out for seasonal specials that often use other, less traditionally beery, produce from the garden of England, including cherries and apricots.
Pyson's Road Ind Est, Broadstairs, CT10 2YD; ramsgatebrewery.co.uk
Shop
Fruits de Mer
Given Ramsgate's location overlooking the Channel, you might expect it (and neighbouring Broadstairs and Margate) to be bursting with fishmongers. In fact, you'll find a relative dearth – though Fruits de Mer in Broadstairs, run by Jason Llewellyn for the last three decades, does a good job of representing the local waters' bounty.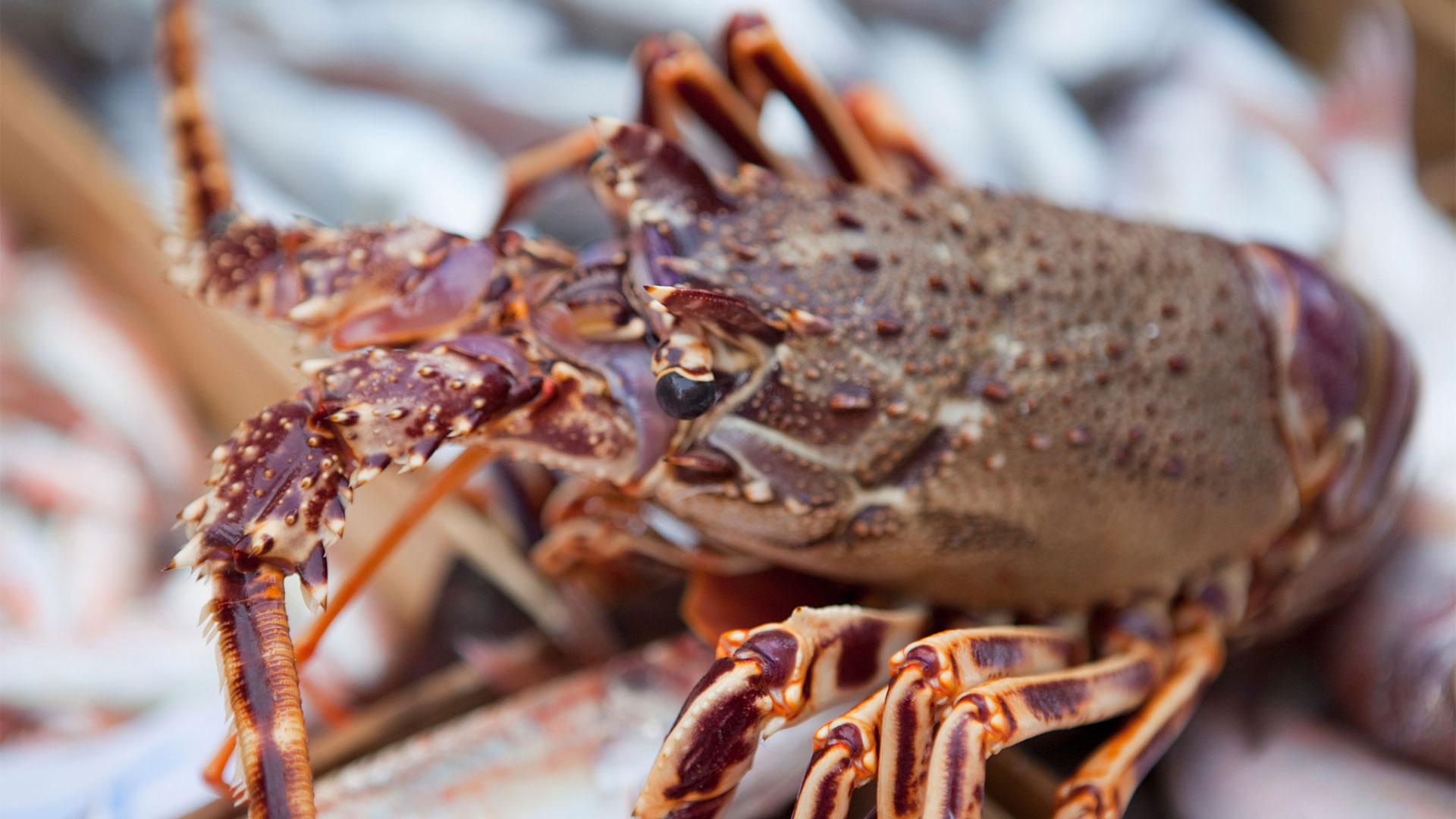 Not only does he supply many of east Kent's restaurants, but his Broadstairs shop means locals (and visitors like us) can enjoy fresh local crab, lobster, turbot, gurnard, sole and more.
10 The Broadway, Broadstairs CT10 2AD