What's the draw
Pali Hill was a lockdown baby. Launched by chef Avinash Shashidhara on the eve of the pandemic, it spun a few successful services in the late summer of 2020 before we were thrust back into lockdown, with diners having to make do with its richly spiced and indulgent brand of contemporary Indian cuisine packed up in boxes to be heated at home. But there's no neediness while it's spent the last few months getting reacquainted with in-person diners; this is quietly confident cooking in a pretty but pared-back room that lets the dishes do the talking – and you'd expect so, too, with Shashidhara's CV including The River Cafe and Hibiscus, among others – that's now fuelled by rave reviews from a few prominent restaurant commentators and a refreshed menu to boot.
What to drink
There's a good list of drinks here, even more so since the launch of the brand-new downstairs bar Bandra Bhai, which serves Indian accented cocktails that make use of warming spices and tend towards a gently savoury character. We went straight to the table, though, and straight to an unfussy but gently honeyed and malty Lost & Grounded Keller Pils, before hopping over to a riesling from Rheinhessen-based Stefan Winter that was all dried pineapple and honeysuckle. A Dolcetto d'Alba by G.D. Vajra, with its black cherry and violet notes and so often a great bedfellow for osso bucco, was a great match for our curried veal shin, too.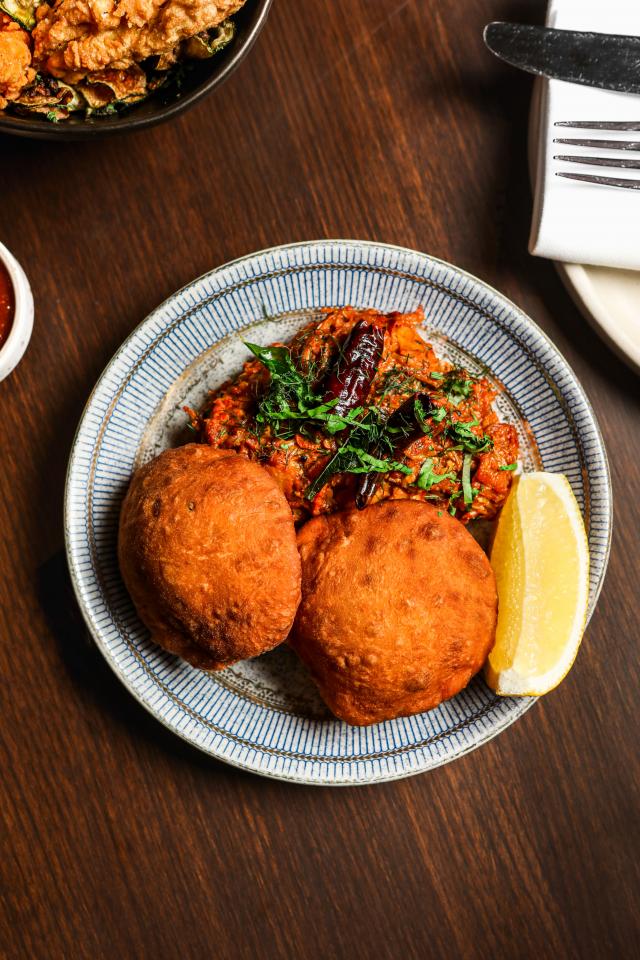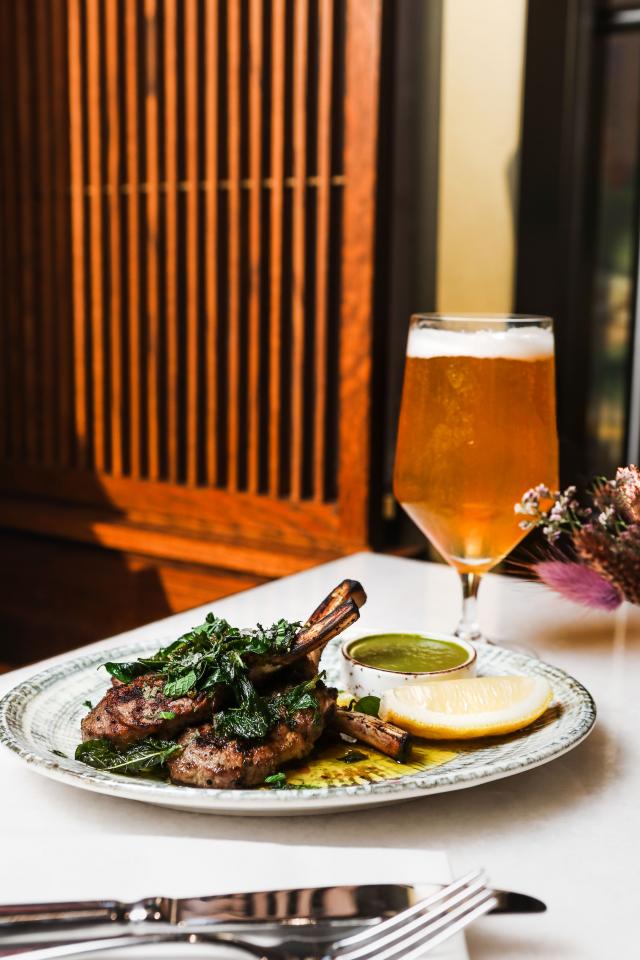 What to eat
This is the kind of menu where it's an easier decision to choose one or two things not to order and hoovering up the rest. That's especially true at the lighter end of the menu: tempura squid and courgettes in a beautiful, sweet and sharp crimson chutney were a lively starter, as was potted crab curry that's created to be stuffed into pillowy bread and devoured. Lamb chops don't disappoint – unctuous and richly spiced, somewhere between Tayyabs, Gunpowder and Brigadiers, with the pleasant addition of fried curry leaves and a green chutney. The main of braised veal shin in a gently spiced and rich sauce is excellent, especially mopped up with an exquisite paratha-style layered 'flaky flat bread', and dessert of chocolate fondant and whipped coconut cream is an exercise in restraint despite its constituent parts – perfect if you've indulged until this point and just want a taste of something sweet to share.
Small plates from £5, wine from £6 by the glass. 79-81 Mortimer Street, W1W 7SJ; palihill.co.uk