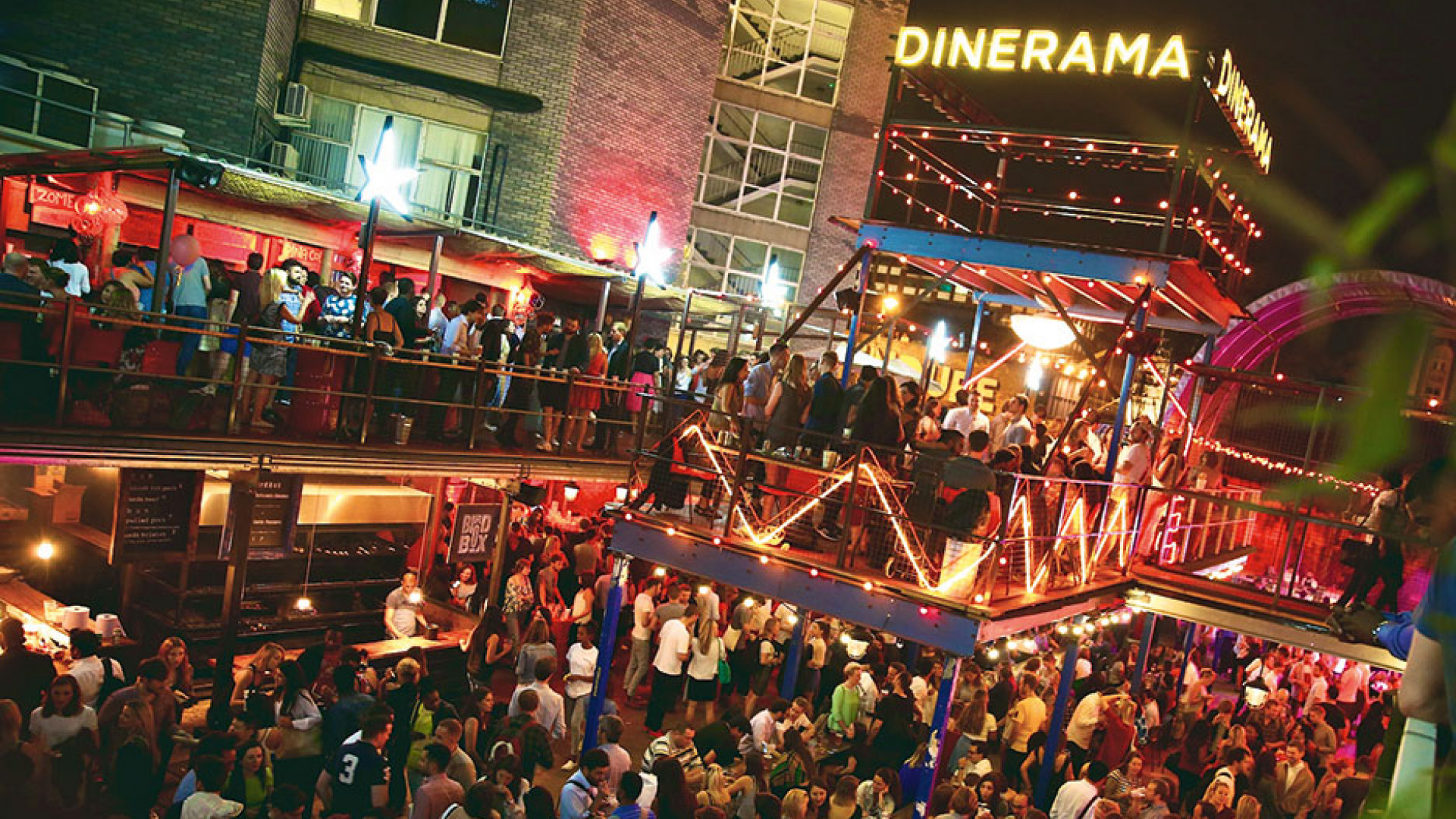 Eating in London could be about to change pretty dramatically. After they revealed plans to open at least 12 more food markets in the next five years, the owners of Street Feast's parent company London Union have begun one of the biggest crowdfunding ventures of recent times in a bid to raise £3.5m – the total they calculate they need to build and open a huge, flagship market in one of London's most iconic venues. What's more, it'll be the first of the company's vaunted food markets – visited by thousands every weekend – to be a permanent fixture.
"We founded London Union to transform London's food landscape," says Jonathan Downey, who created the company alongside Henry Dimbleby, "turning underused and derelict corners of the city into vibrant street food markets."
"Although only five months old, London Union is already very profitable," says Dimbleby. "This profitability enables us to open commercially sustainable markets that bring communities together, create employment and provide opportunities for new food entrepreneurs to establish themselves without requiring large amounts of capital.
"We are doing this fundraising so we can move fast to open the world-class, permanent street food market that London deserves. This is not only a serious investment opportunity, it is a way to make a real difference to the lives of Londoners."
Founder-investors of the company include almost all of the markets' traders, as well as big names in food and drink from Jamie Oliver to Russell Norman, Tom Parker Bowles and Nigella Lawson. Investors in the project will get special benefits according to the amounts of money they commit, including a seat on the company's advisory board, tickets to the company's investor dinners, cases of one-off, London Union-branded gin and whisky and more. Not to mention the accolade of having committed money to a project that could change the face of eating, drinking and nightlife in the capital.
To find out more or to invest, go to londonunion.com/invest