The word 'institution' refers to something established that has a significant influence on society, and it is hard to think of a restaurant that has had a larger impact on restaurant dining both within London and around the world than St John.
It was something of a culinary blind date that led Trevor Gulliver to Fergus Henderson. At the time, Henderson was working above the French House in Soho with his wife, Margot Henderson, who went on to open up the adored Rochelle Canteen, while Gulliver had recently sold his restaurant, The Fire Station. "We were introduced by our mutual olive oil supplier," Gulliver tells me. "He was, as Fergus says, our cupid." Whether or not this purveyor of liquid goods was aware that he was setting in motion the events for one of the country's most defining restaurants is up for debate, but without this meeting St John as we know it may never have come to fruition. "We went for lunch," says Gulliver. "Lunch went on quite long (as any lunch involved with St John tends to do). And then when Fergus came into the space, his reaction was the same as mine. It didn't make sense, but we knew it was right."
Opening in a former smokehouse in Clerkenwell in 1994, the restaurant appeared in what Trevor Gulliver refers to as "no-man's land". "This building was derelict," he tells me. "It had been squatted. So it was seemingly a very foolish thing to do. You'd come here and there was tumbleweed going down the street. Someone said to me, 'What on earth are you doing?'" Nevertheless, they went ahead with it, transforming this underutilised building – which had ceased functioning as a smokehouse in 1967 – into a restaurant, and one that went on to gain worldwide renown. It seems very cyclical to have a venue so famous for its use of the whole animal to open in a building that saw former life as a smokehouse. Almost as if the story was meant to be.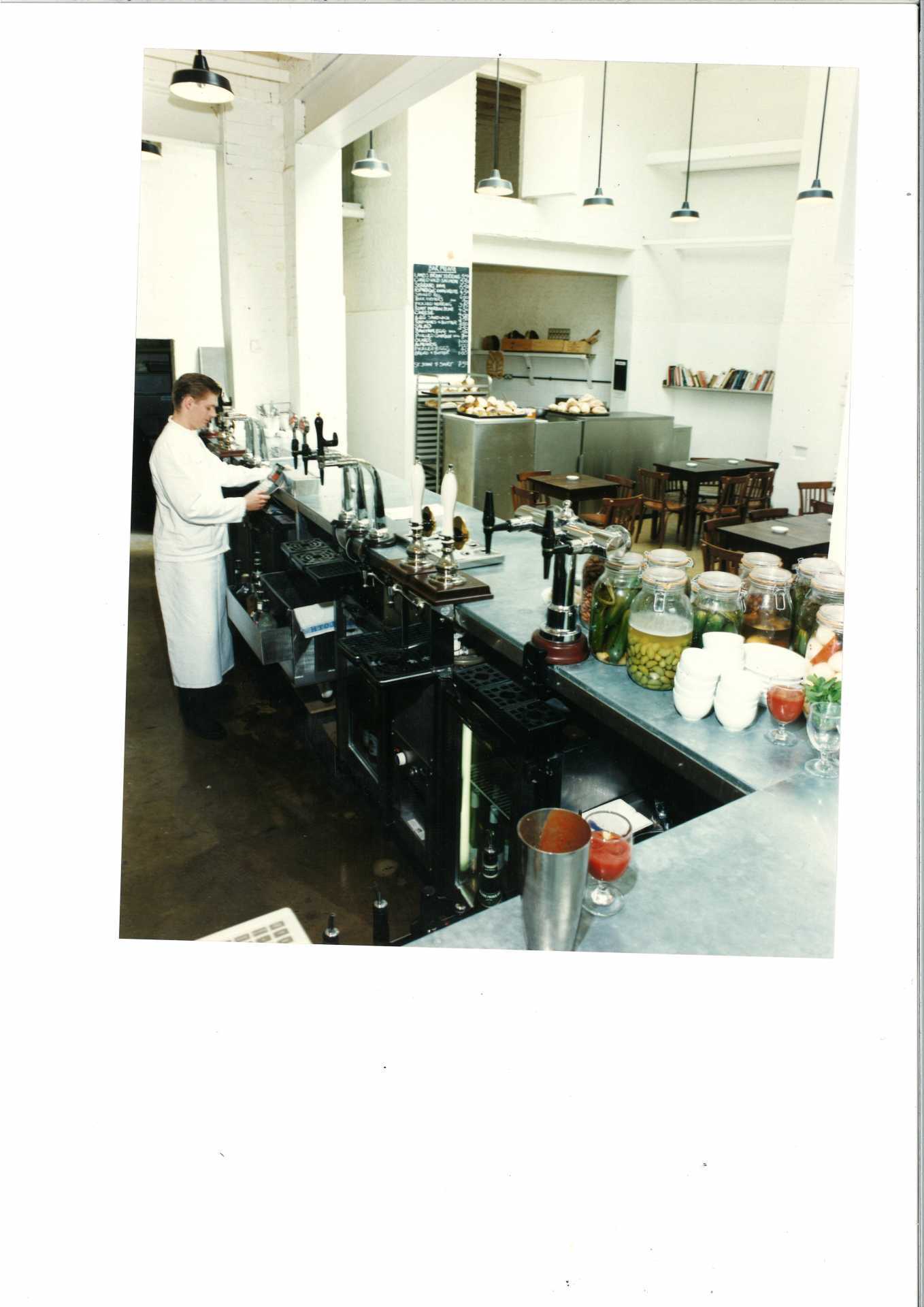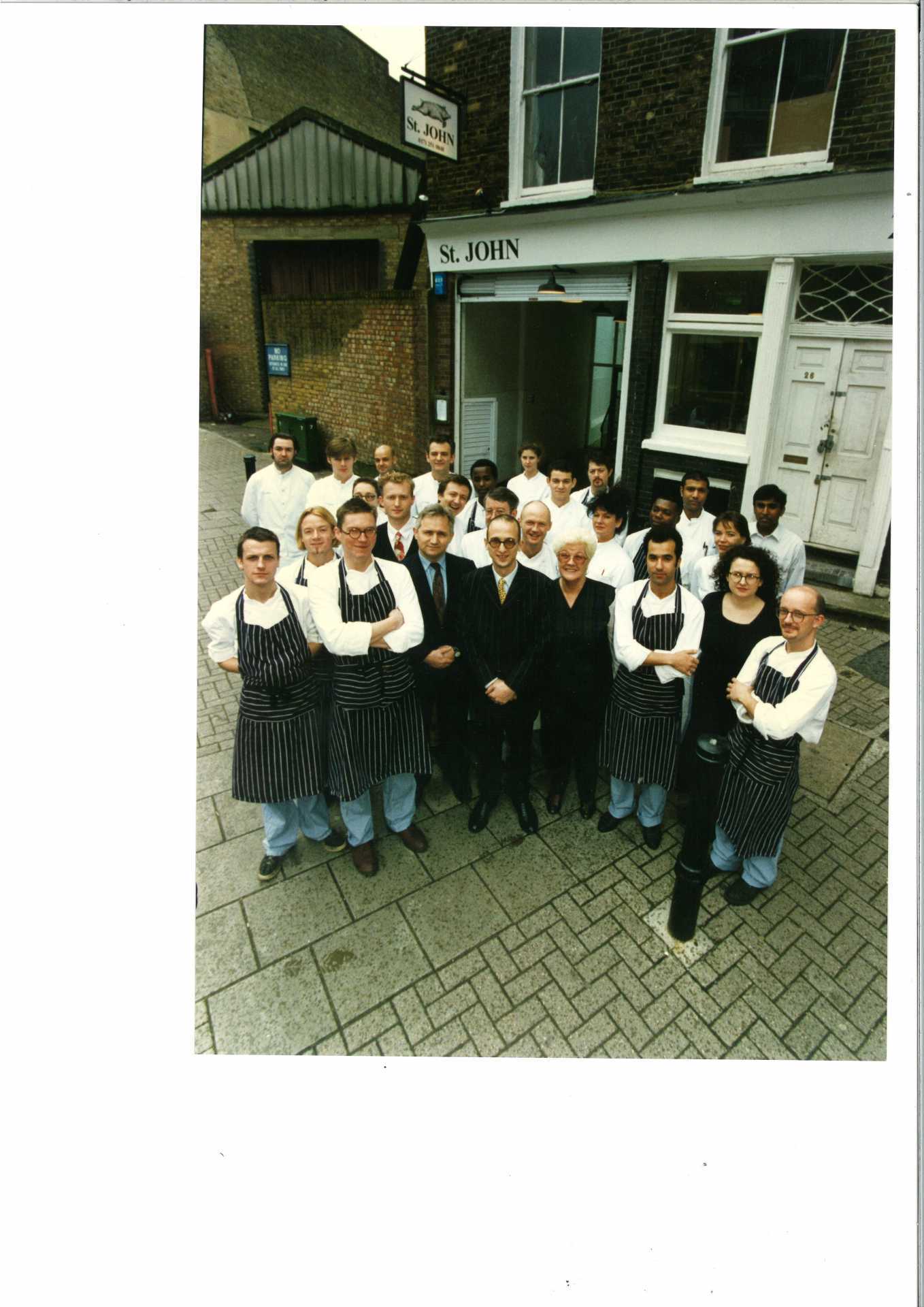 It took them five months to transform the space into what it is today. Those who have dined at St John might be unsurprised by its former life – it explains the vaguely ramshackle nature of the building and all of its various nooks and crannies that seem to breed into what makes the restaurant so special. And yet, it feels so suited to St John that it's almost impossible to imagine it existing as anything else. "The rules were very simple, and they still apply today: no music, no flowers, no curtains," Gulliver tells me. "It was just about what we did in the space."
But it is not only the location, or the space, that makes St John so special, nor is it the impeccable service or the focused and accessible wine list, although all of these things are more than worthy. No – it's the food. It's Fergus Henderson's inimitable approach to nose-to-tail cooking. It's the subtle way in which the restaurant draws you in, making you feel – even if just for a moment – that life is worth living, champagne is worth drinking no matter the time of day and a meal is something worth enjoying to its fullest, not leaving until the tablecloth is a watercolour painting of sauces and spillage and your legs are a little wobbly when you stand up.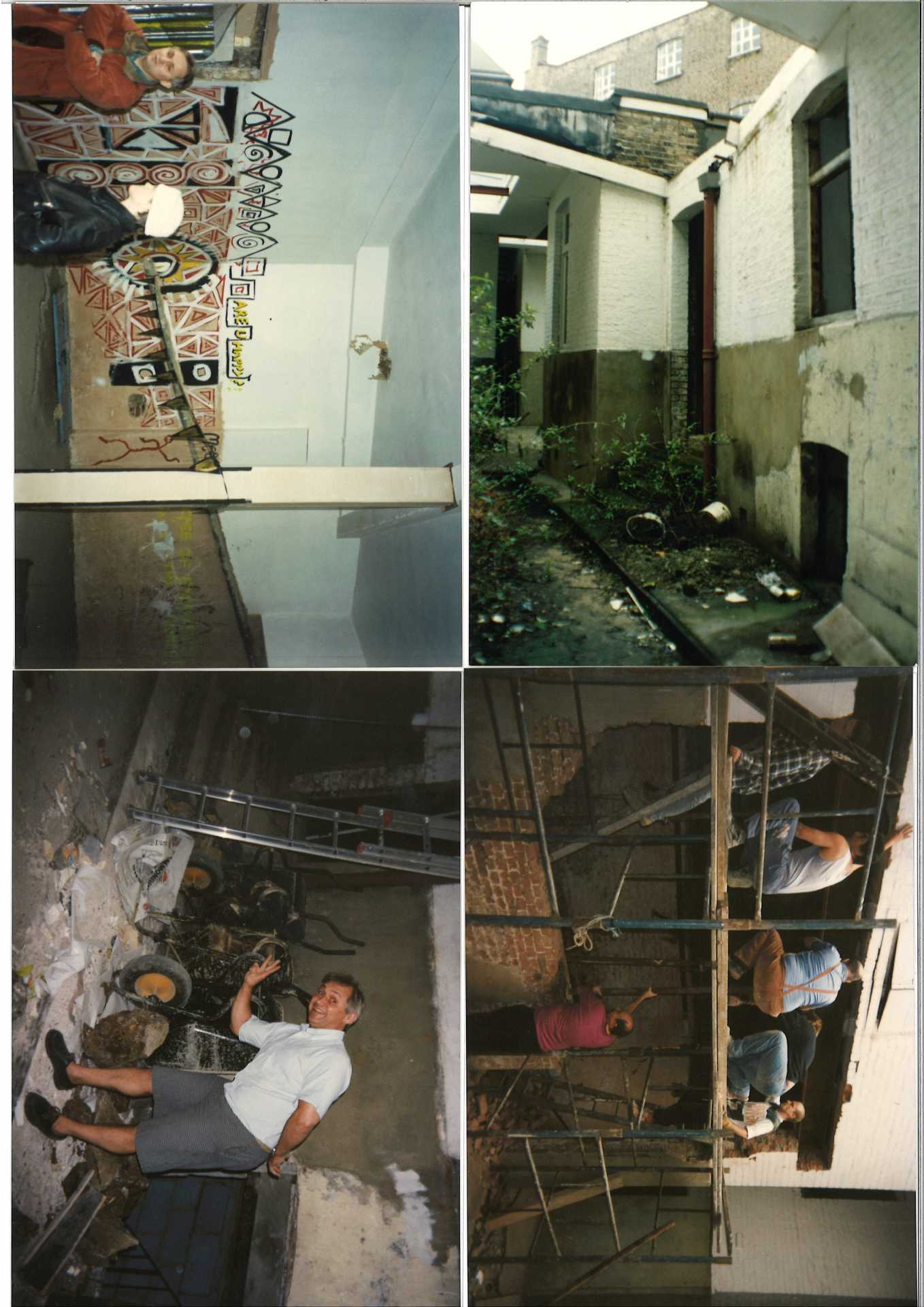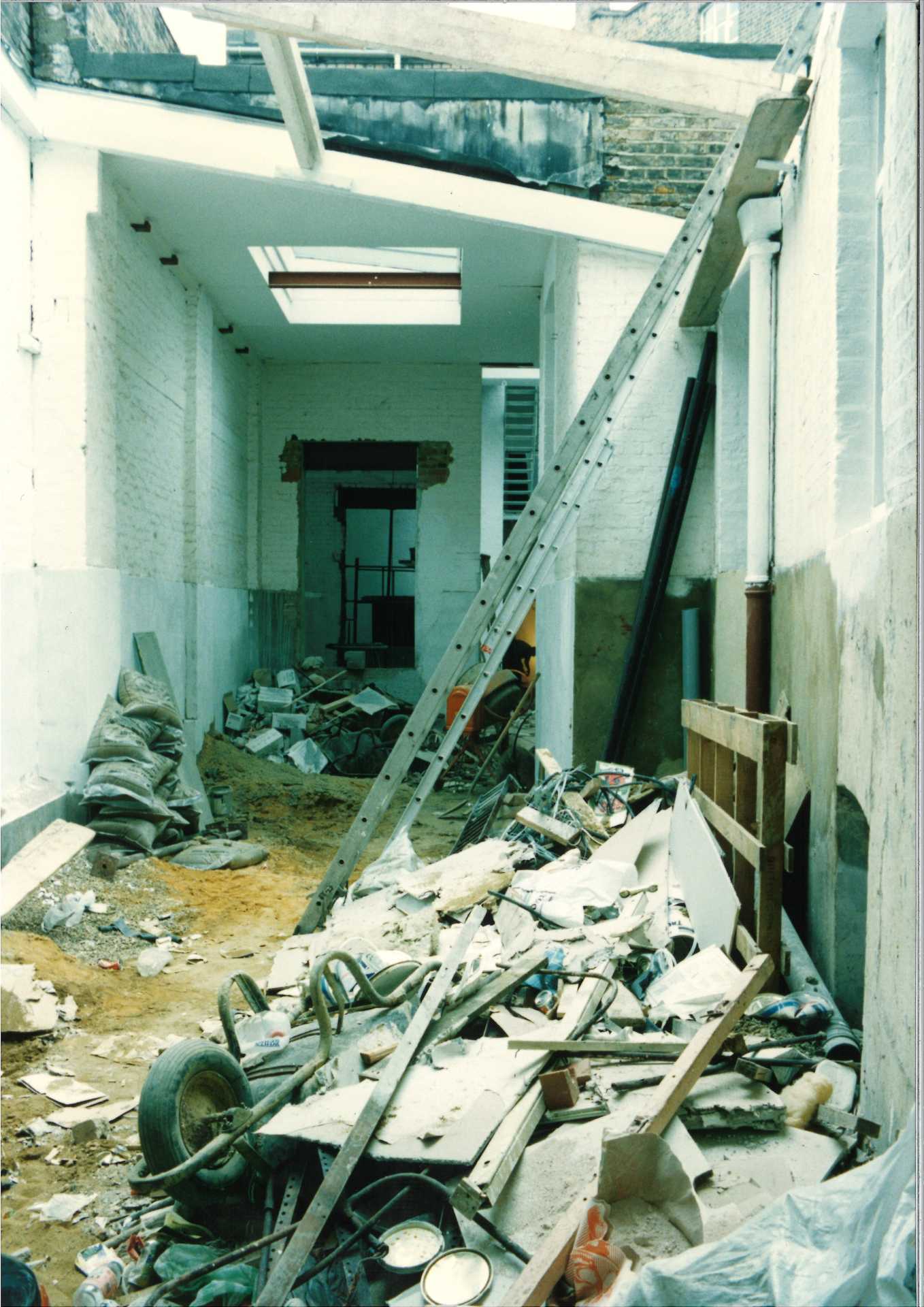 Around 1998, Henderson was diagnosed with Parkinson's Disease, a particularly cruel beast for someone whose livelihood revolves around the steady use of their hands. Brain surgery in 2005 helped manage the symptoms for a time, but it is now a rare thing to see him in the kitchen. Luckily, they have Jonathan Woolway on side, or, as Gulliver nicknames him, "Fergus' hands". Having joined the company 15 years ago, Woolway now works as chef director of the whole St John group. While he may no longer be in the kitchen day in and day out, Henderson's brain is as bright as ever and his influence can still be seen throughout the menu, kitchen and planning for the restaurant. It is not uncommon to see him sitting at a table in the corner, roaming around the kitchen or standing outside in his signature three-piece suit, pocket watch in hand.
The impact Henderson's cooking has had around the world is not to be underestimated. It may be talked about a lot, but to actually consider the sheer scale of it, and the corners of the globe it has spread to, is to assess multiple decades worth of culinary trends. Famously quoted saying "If you're going to kill the animal, it seems only polite to use the whole thing," Henderson can be almost single-handedly attributed with redefining modern British food, and opening up a whole generation's worth of chefs to the use of offal. If you've ever had sweetbreads on any modern Euro-centric restaurant menu, it's likely Fergus Henderson inadvertently had something to do with it.
Although, that's not to say that this is something they've run with based off of popularity. "It was external sources that imposed the nose-to-tail thing," says Woolway. "For Fergus, it's just a holistic way of eating that makes sense on every level, including financially." This is where Trevor interrupts – "We've got a lot to answer for it now!" he jokes, referencing the rising price in cuts of offal thanks, in part, to the influence the restaurant has had on its growing popularity in kitchens.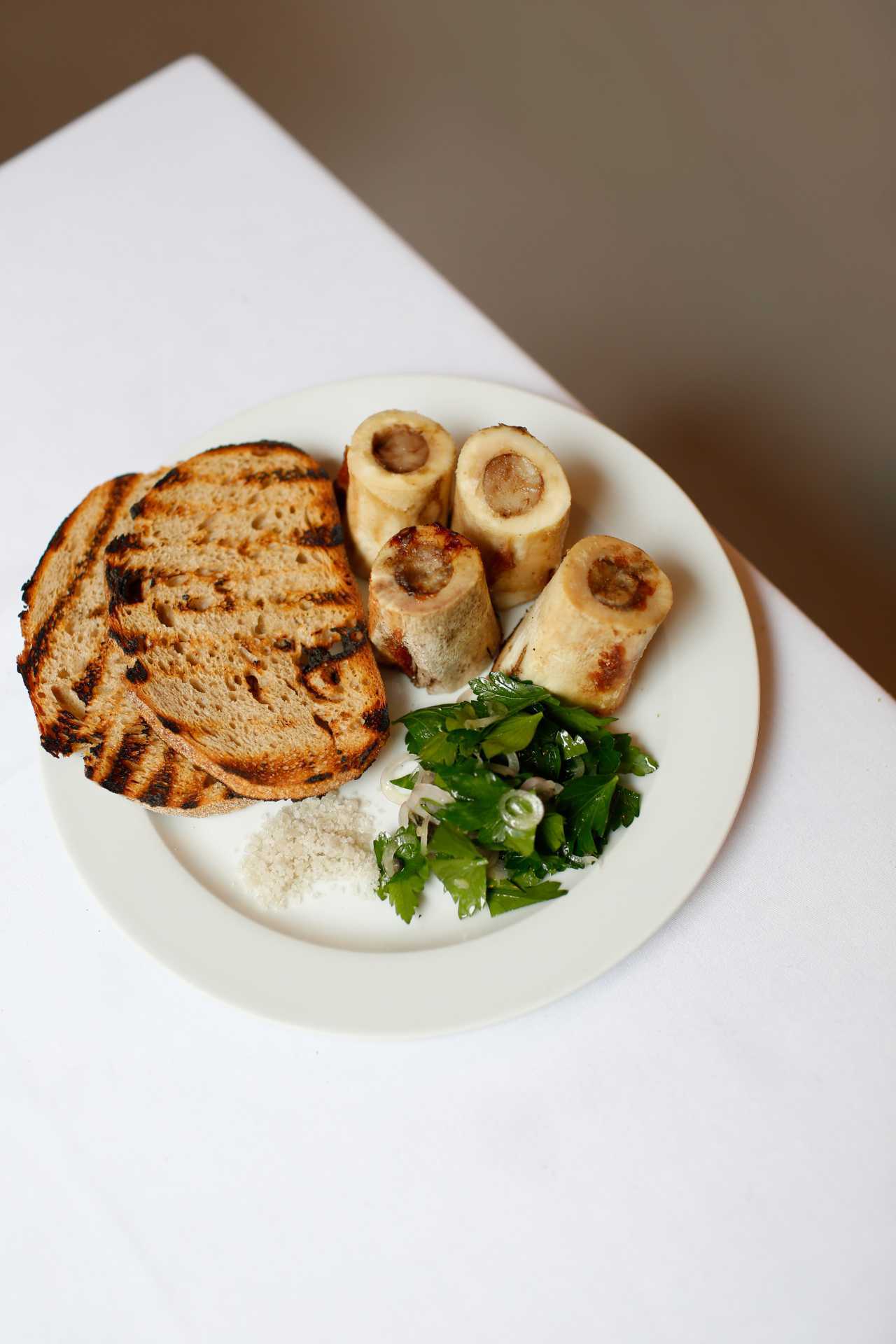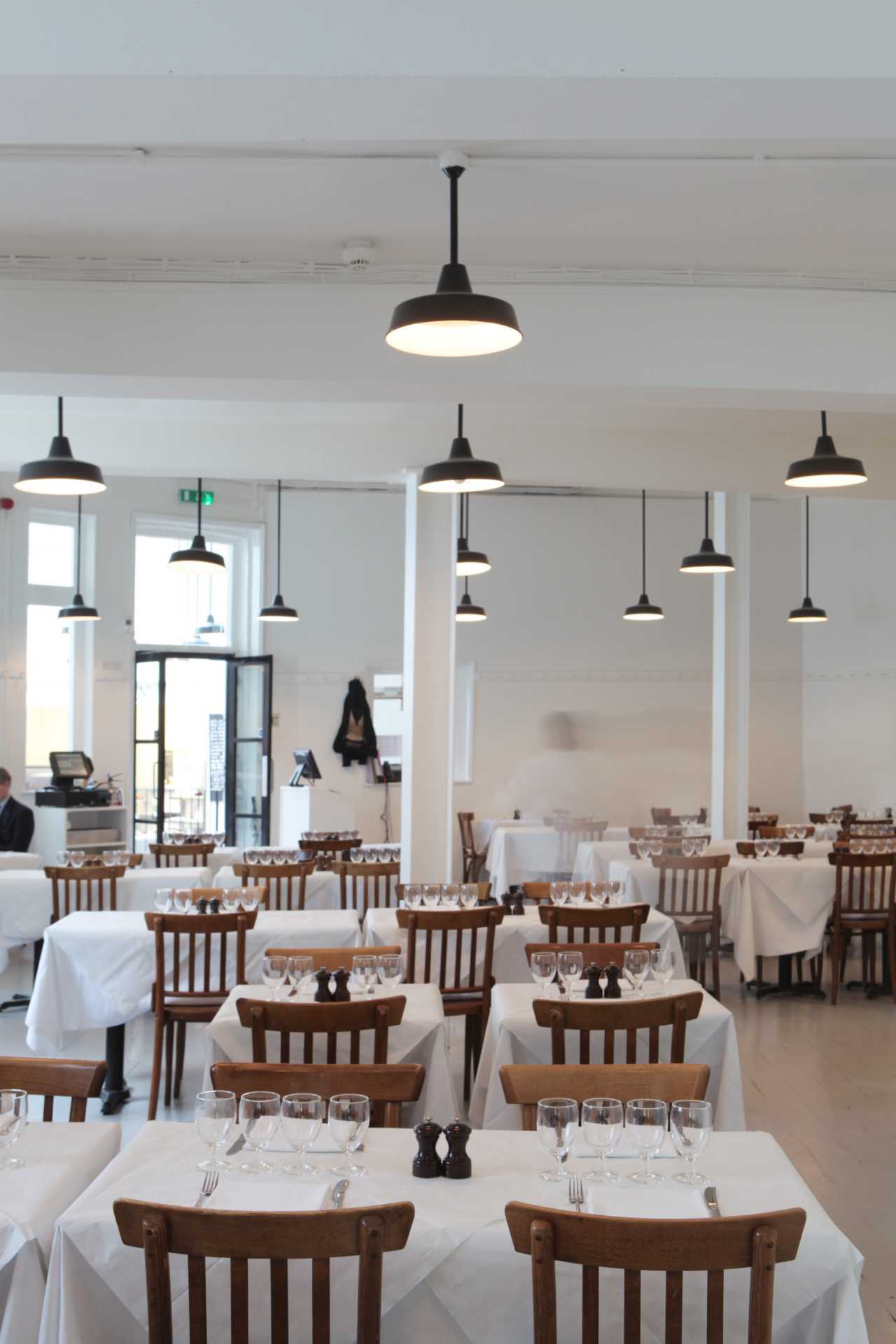 St John is perhaps most associated with its iconic bone marrow and parsley salad. It's so simple in many ways – roasted bone marrow, charred sourdough toast, parsley, shallot and caper salad dressed with lemon juice and olive oil, and a sprinkling of grey salt on the side to enliven the whole thing. And yet, it's been replicated all over the world. Jay Rayner, in an article paying tribute to Fergus Henderson's venerable cookbook, talks about chefs as far away as Chicago or even Australia replicating the dish, and treating the book the recipe comes from as something close to a bible. "The most famous example of that is Anthony Bourdain," says Woolway. "He called it his death row dish."
These days, the St John dynasty includes two restaurants – with a third opening in Marylebone later this year – two bakeries with wine shops and a bakery arch, and a winery, the fruits of which are split between the restaurants and the bricks and mortar and online stores. But visiting the original site on St. John Street feels almost exactly the same as you can imagine it did when they opened in 1994. The rules still apply: there are no flowers, no curtains and the only music comes from the natural melody of the tinkering of plates, the murmur of conversation and the hiss, crackle and pop of the kitchen. But nearly 30 years on, the word of St John has spread far and wide, becoming something of a religion to the gastronomically inclined and at the centre of it all, Trevor Gulliver and Fergus Henderson remain, still drinking wine and still having a bloody good time.