It's no longer enough to just go out for dinner and drinks; these days, to really have a good time, you have to act for your supper too. Sort of. These immersive dining and drinking experiences ask that you arrive with an open mind and an empty stomach, ready to get stuck in to all the madcap tomfoolery you could ask for. 
You could find yourself travelling the globe without leaving your seat; becoming a bootlegger in the Wild West; or sailing across an underground lagoon in Shepherd's Bush. We've done a few strange things in the name of food writing, but we'd say these are up there when it comes to unexpected adventure. 
Whichever experience you decide to dive into, get ready for an evening like no other. A word of warning, though: these aren't for the shy and retiring among you...
Gingerline's Grand Expedition
Secret location
More secretive than the Freemasons; better acted than Hollyoaks – Gingerline is back with a bang. As usual, we've been sworn to secrecy about exactly what you'll find at its latest incarnation, The Grand Expedition. But we can tell you to expect five courses of tasty treats as you embark on a fantastical journey that'll see you travel the globe... All without leaving your seat. If that weren't enough, there are wine and cocktail pairings to go along with the set menu, and veggies, vegans, the dairy-free and the gluten-free alike can all be catered for, too. As with all Gingerline events, you'll be texted details of how to get there a couple of hours before you're due to arrive. Tickets can sell out in seconds, so get them before they're gone...
Tickets on sale Monday 4 March 2019; bookings.thegrandexpedition.co.uk
Javabot
4 Borough High Street, SE1 9QQ 
Ever been so desperate for a cup of coffee that you would gladly climb inside one? Yeah, us too. Sadly an 'immersive coffee shop' doesn't mean you can actually do that, but at Javabot on Borough High Street you can get the freshest cup of joe you're like to get your grubby mitts on in London. Feast your caffeine-hungry eyes on whirring coffee beans as they're roasted in real time, travelling around Willy Wonka-esque pneumatic tubes to reach the barista/your personal saviour who'll be turning them into coffee. You'll get to choose from nine freshly roasted speciality blends, mixing and matching to your own specification so you can get it exactly how you like it. Get ready for your addiction to get a whole lot worse...
Moonshine Saloon
535 King's Road, SW10 0SZ
A bar where you bring your own liquor? There's something a bit funny going on here... And no, we're not saying that because everyone's dressed like they're in the Wild West. At Moonshine Saloon you'll be working in cahoots with bootlegger Clyde Cassidy to evade the eagle-eyed Sheriff and make it all the way to the top-secret Moonshine Distillery. On entry, you'll hand over your bottle and the barkeeps will mix up a bespoke cocktail just for you, while together you try to keep it a secret. Yeehaw!
Bompas & Parr's Lost Lagoon
West 12 Shopping Centre, Shepherd's Bush, W12 8PP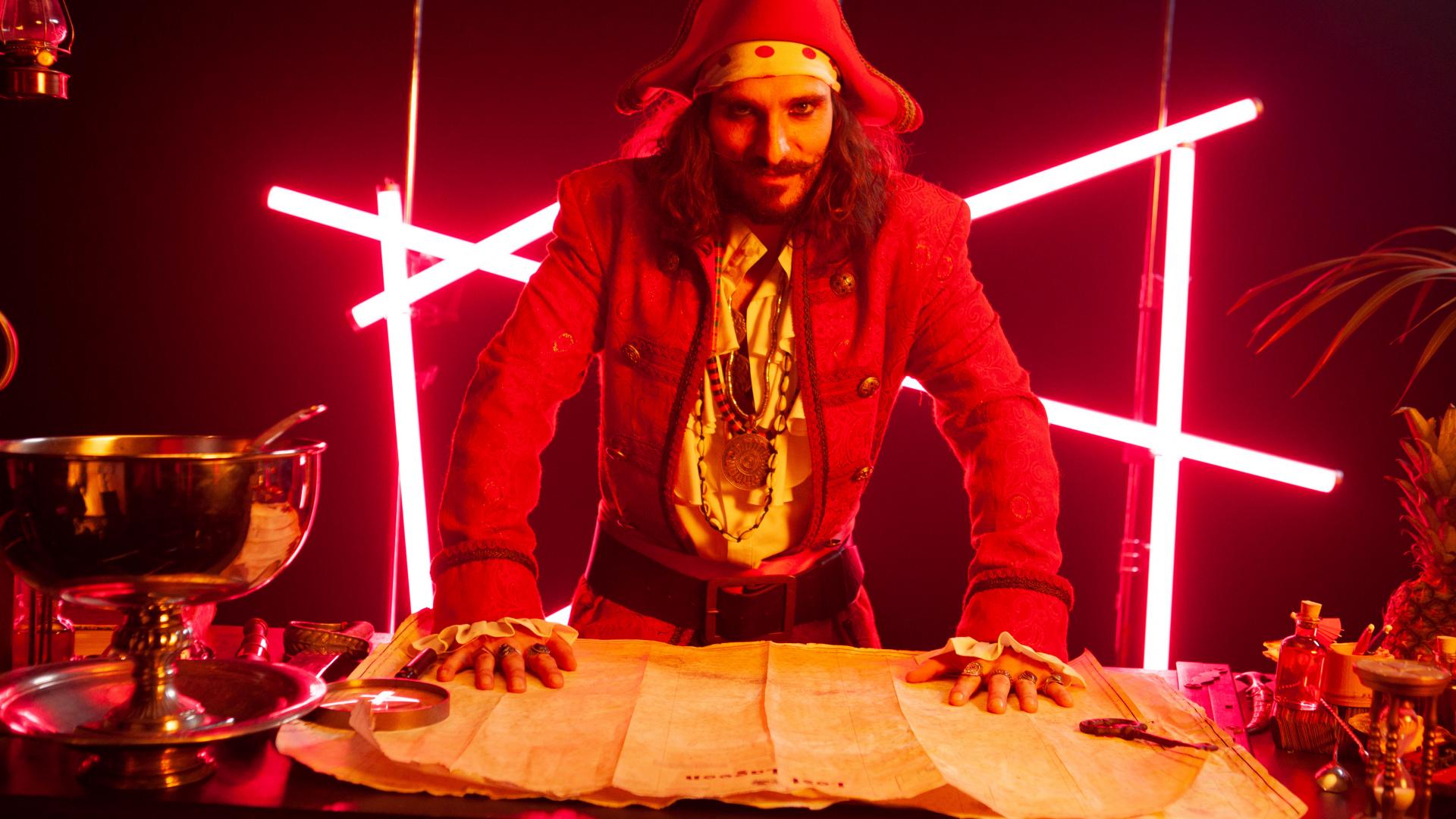 Grab your best Hawaiian shirt and your pac-a-mac for Bompas & Parr's latest madcap adventure, which takes place in an underground boating lake in Shepherd's Bush. Yes, that's a real thing. The Lost Lagoon is inspired by Captain Henry Morgan, he of Captain Morgan's fame, and in order for you to reach your drink you'll have to navigate weather systems, lakes and challenges – by which time you'll have earned your grog, if you ask us. The bar itself is run by the zero-waste cocktail supremos from Scout, who have created the ultimate Captain Morgan punch. 
1 February- 7 April 2019; lostlagoon.org