Ah, coffee. That dark, roasty nectar that gives us a reason to get out of bed, makes us just that little bit more agreeable and fuels all the best brunch dates. We love the stuff, and we're sure you do, too.
There's no better way to start the day, especially if the coffee in our cup has come from a café that doesn't just believe in serving up the best food and drink, but also cares about its community and those working behind its counter, too.
We think we'd all agree that our bagel tastes just that little richer, our coffee just that little sweeter and our cake just that little bit more delicious when we know that it's giving back to a great cause. That's why we've scoured the streets of London to uncover some of the best cafés doing just that.
From coffee brands giving ex-offenders a second chance, to cafés selling cookies (and more) to improve literacy rates in its local community, and light-filled hangouts giving the homeless a second shot, our capital is full of wonderful social enterprise cafés using food and drink to make a difference. Here are just a few of our favourites...
Redemption Roasters Café
84b Lamb's Conduit Street, WC1N 3LR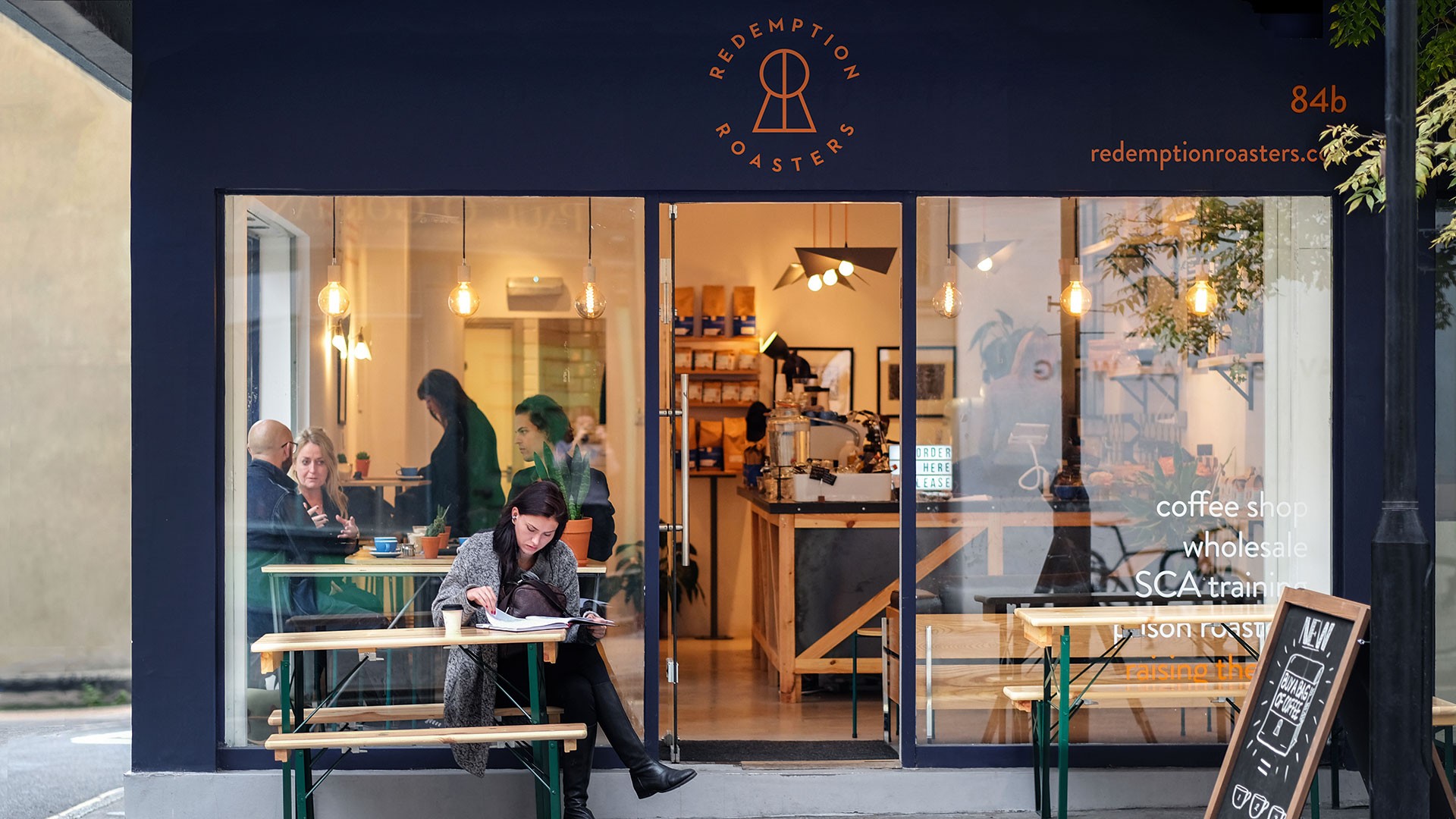 Speciality coffee brand Redemption Roasters runs a barista training centre and roastery at Aylesbury Prison, training offenders in professional catering skills and helping them find work in the industry once they've been released. Oh, and Redemption serves damn good coffee at its cafés around London, too – we particularly like their Bloomsbury site.
The Ship of Adventures
138 Kingsland High St, E8 2NS
The Ship of Adventures is, disappointingly, not actually a ship. But that's OK, because it's run by charity Hackney Pirates, which aims to develop the literacy and confidence of young people in Hackney outside of school. You can support this worthy cause by eating harissa hummus and house-made peanut butter cookies at the Ship's café. Yum.
Café Van Gogh
88 Brixton Road, SW9 6BE
Here you'll find copies of Van Gogh's work on the walls, a commitment to zero waste, brilliant vegan cooking, and a social enterprise that sees the team run on-the-job training programmes for people in the local community. The café runs classes to teach parents on low incomes how to cook on a budget, too. Basically, eat here and you'll be doing the world a load of good.
Haggerston Perk
Goldsmiths Row, E2 8QE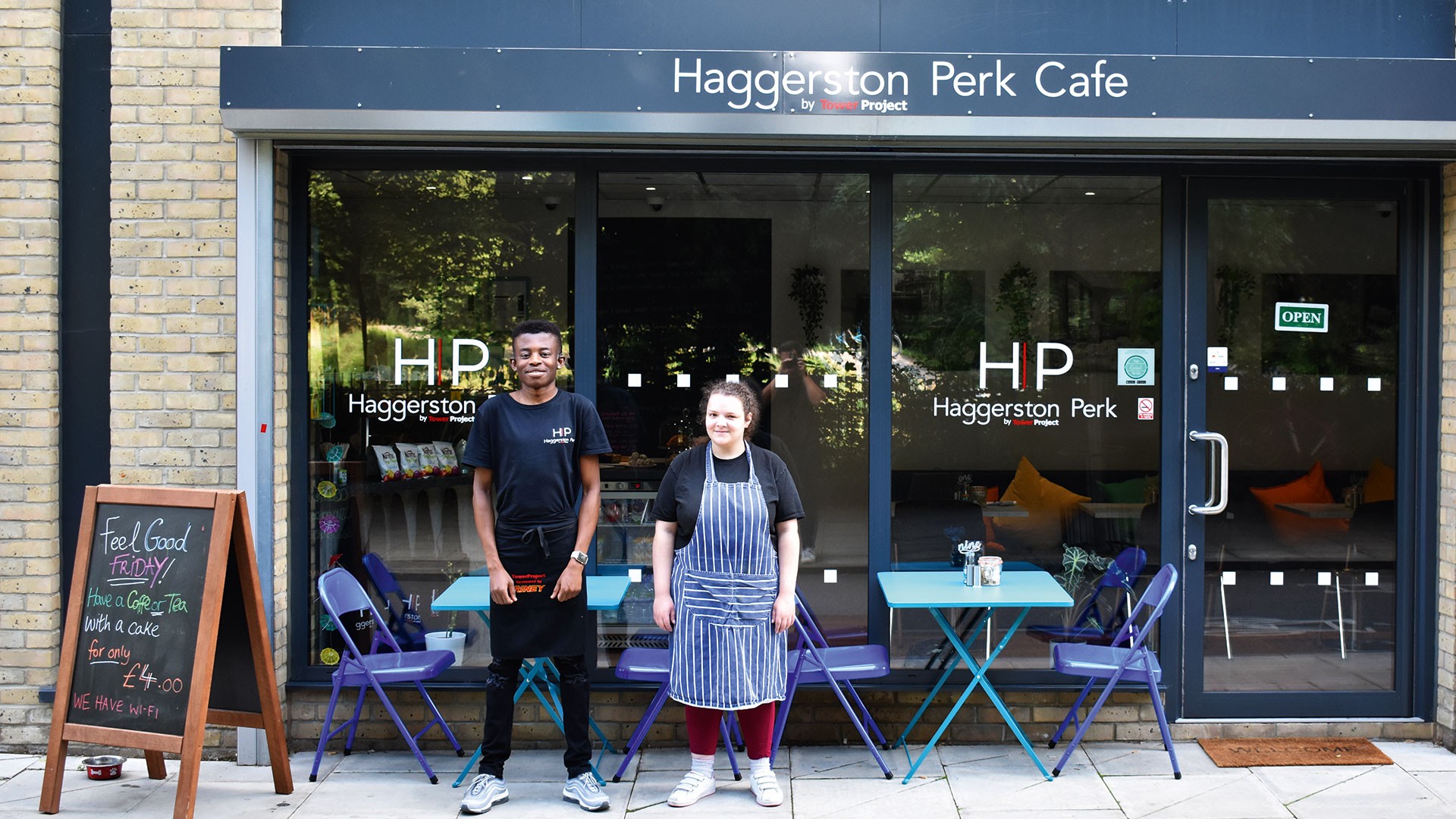 Avo on toast? Check. Climpson & Sons coffee? Check. Yep, Haggerston Perk has everything you'd expect from an East London café, but it's also got a whole lot more. Run by the Tower Project, it provides training and employment to East Londoners with learning difficulties, helping with the staffing crisis in hospitality and giving jobs to those who need them in one go.
My Jamii Café
3 Honor Oak, SE23 1DX
My Jamii Café employs young people with low or no qualifications, giving them skills they need to succeed later in life through training and work placements. Conveniently, it also happens to serve some of the best artisan coffee south of the river – not to mention brilliant, locally sourced food and drink – so you've got no excuse not to go, really.
Cafe from Crisis
66 Commercial Street, E1 6LT
London's original social enterprise café and winner of our 2018 Foodism 100 Best Café award is currently celebrating its fifteenth year – a milestone for any café, let alone one that's not-for-profit. Its aim is to help homeless people and ex-offenders get into work by partnering with hospitality businesses around London to teach its trainees everything from cooking to front-of-house management. Since opening in 2004, it's become a model for many other charity-focused restaurants. Serving up fairer-than-fair Volcano Coffee Works coffee and other social enterprise-driven products, it has a menu of daily specials, fresh sandwiches and healthy salads built from donations from food redistribution charity and fellow Foodism 100 award winner FareShare.