The temperature has dropped, the nights are drawing in, and we don't know about you, but we're ready to declare comfort food season officially open. Time to brew a gallon and a half of hot chocolate, prep those marshmallows and stock up on squirty cream because winter is a-coming and those chilly winds are ruthless.
Sweet tooth satisfied and the supermarket's hot choc supply suitably depleted, it's time for something hearty and warm. But where to head? Can't be wasting precious energy aimlessly wandering the cold streets of London...
Enter: the Foodism guide to some of London's best comfort food destinations. A five-point, bite-sized tour of our capital's top drinking and dining destinations serving up all the best winter warmers. From oozy, melty cheese toasties to fabulous plates of pasta, you want it, we've got it:
Marksman Public House
254 Hackney Road, E2 7SJ
At this East London boozer, it's pub grub, but not as you know it. In fact, last year the Marksman was named Michelin Pub of the Year, so it's really not as you know it. We very much like the sound of Tamworth belly ham with coco beans and roast onion, but if you're after some proper British comfort food then it's a pie for you. Fillings come and go, but one thing is for certain: a slice of the Marksman's crisp, flaky pastry will never not taste delicious slathered in a healthy helping of gravy.
Baozi Inn
25 Newport Court, WC2H 7JS


To achieve optimum comfort levels, sometimes you just need to put a little fire in your belly, and at Baozi Inn you can do just that and then some. This little restaurant in Chinatown specialises in spicy Sichuanese street food. We recommend that you order a whole table's worth of chao shou – crescent moon-shaped dumplings filled with pork and ginger and soaked in Szechuan soy sauce and chilli oil sauce – and get right down to business, no messin'.
The Cheese Bar
Unit 93, 94 Camden Stables, NW1 8AP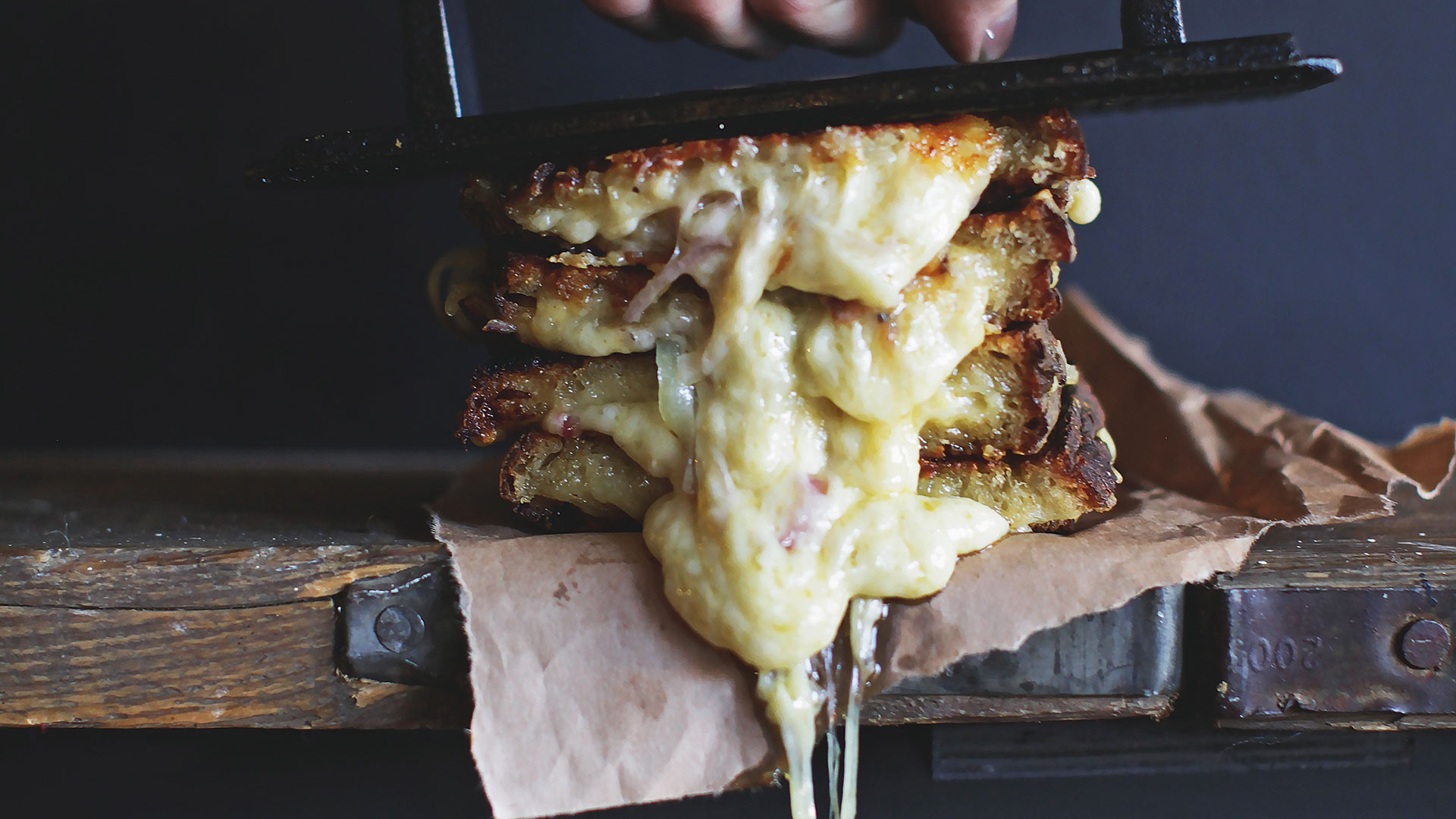 This Camden must-visit might be the only place in London where pretty much everything on the menu features that delicious creation known to most as cheese, but what we at foodism like to refer to as "little bites of ecstasy"… OK, sure, we're joking, but at The Cheese Bar, we'll tell you what is not a joke: comfort food, and there's loads of it, too. From blue cheese raclette to mozzarella sticks and gooey, truffled brie, it's the number one place to go to get your fromage fix.
Lina Stores' restaurant
51 Greek Street, W1D 4EH
When Autumn's cold fingers start to sneak down the back of your neck and slip through the gaps in your coat, look no further than Lina Stores' tiny Italian restaurant on Greek Street. It's the place to head when the weather turns and all you want/crave/need is that warm, comforting hug that only a whopping great plate of pasta can provide. Grab a stool and load up on those sweet, sweet carbs, made with as much love, care and attention as your very own nonna.
Nanban
426 Coldharbour Lane, SW9 8LF
Tim Anderson's Japanese-fusion soul food is the perfect antidote to rainy autumnal days. Get yourself down to Brixton and bury your head in a hot bowl of slow-cooked goat leg 'ragu-men'. And when you come up for air, don't forget to order the "third best scotch egg in London" – a tea-pickled egg wrapped in panko-crusted pork mince that's flavoured with scotch bonnet bamboo shoots and garlic chips – with a side of tori senbei (crispy chicken scratchings), too.