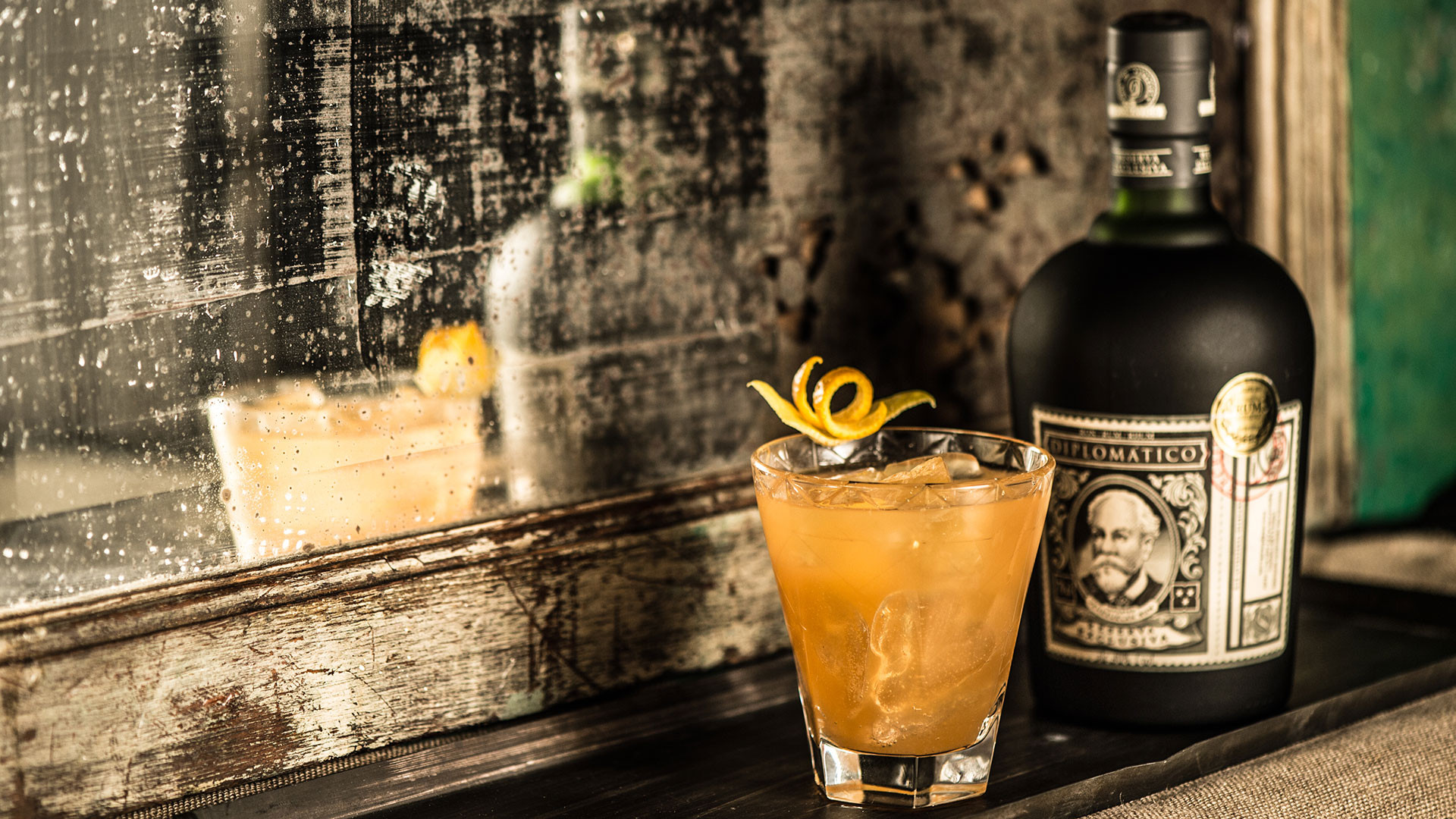 This cocktail recipe was inspired by Henry, the founder of Sir Plus Clothing and one of Diplomático Rum's diplomats of a new era, and created by Jon Hughes from Edinburgh's vaunted Bramble Bar & Lounge. 
Henry's company is based around the concept of using surplus cloth from Savile Row tailors to create a range of boxers, waistcoats and jackets worn by the likes of actor Richard E. Grant. Henry went from from making clothes at home and selling them on Portobello market to becoming the proud owner of a warehouse in Bethnal Green and the employer of four full-time staff. His waste-not-want-not ethos is reflected in this drink, makes use of all parts of the fruit usually discarded by bartenders – the juice, the fruit and the flesh in the cocktail.
Want to become one of Diplomático's Diplomats? Find out more here.