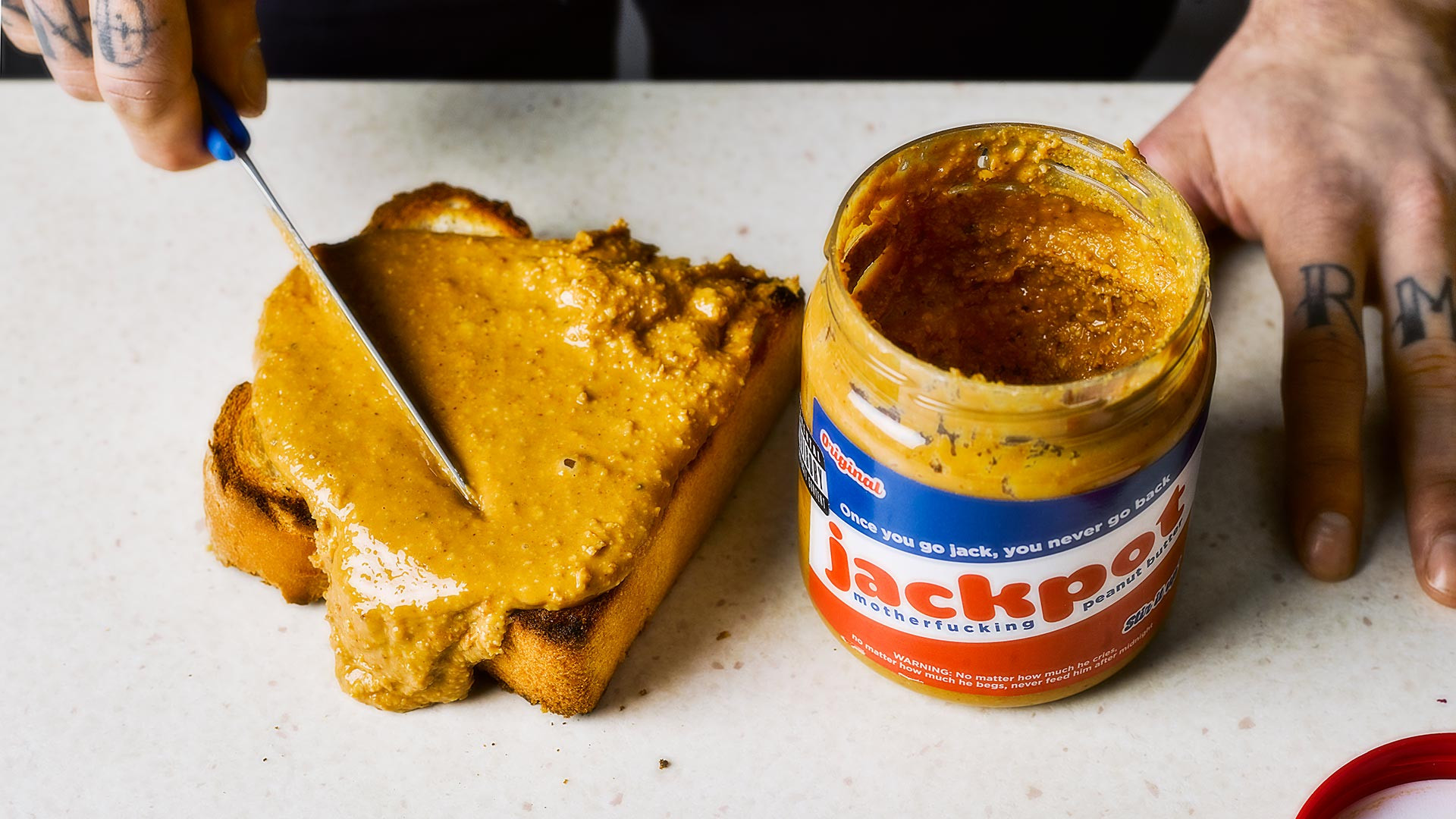 What's the product?
Peanut butter. But not just any peanut butter; peanut butter made by three guys whose backgrounds are in music promotion and fashion. Still following? Good. Originally conceptualised as a fictional product to be emblazoned on a T-shirt for fashion label APN, a real-life incarnation was to follow. The brand is now a partner of the Music Venues Trust, meaning every jar sold will help keep your favourite music venues open.
Who makes it?
APN's Rupert Leigh, along with Dave Ridings and Richard Smith, both of whom cut their teeth in music promotion for brands and venues. The product is made with peanuts double-roasted in Bethnal Green, and premium rapeseed oil – nothing else.
What does it taste like?
No additives means a delicious, pure flavour – all malty peanut and not too cloying in terms of texture. It's the kind of thing we could eat out of the tub with a spoon, although we think it'd be a great dessert ingredient, too.
Where can I get it?
You can find Jackpot in cafés and bars around London, including roving pop-up kings of the hot dog Rockadollar, who make a Jackpot cheesecake. If you want a pot for yourself, 500ml will set you back £5, and can be bought directly from jackpotpeanutbutter.com.