WHEN IT COMES to meat and bourbon, the guys at Pitt Cue Co know their stuff; and when it comes to mixing drinks, co-founder and head bartender Jamie Berger knows his. So much so, in fact, he's been chosen to kick off the Black Penny's Penny Lecture series, which seeks to arm Londoners with knowledge across the world of food and drink. We catch up with him while in between chopping celery and starting work on a bar for Pitt Cue Co's imminent second restaurant.
Tell us about the new restaurant.
We're hoping to open a new site soon, finally – after so many letdowns and disasters, we seem to have done a deal that's coming to fruition. I won't believe it until we've been open for a while, but at least I'm at the stage where I'm designing bar tops.
How do you feel about how well the brand has been received? Are you surprised?
Yes, I am. Back in 2011 we were on the South Bank, we had to explain to everyone what pulled pork was, and bourbon was very much a new phenomenon – let alone rye – and now I think that pulled pork is available at most of the high street sandwich shops, and the supermarkets do their own ranges. It's quite extraordinary – it seems to have been remarkably well-timed, the introduction of that type of food over here, because it really did come out of nowhere.
Hawksmoor's co-founder Richard Turner was involved in setting it up, too, wasn't he?
Yes – after our summer run in 2011 we teamed up with him to launch our restaurant in Soho. He's much more involved with Tom, his business partner in the kitchen, than me. I think Tom also benefits from having someone with such an amount of knowledge and experience behind him.
How did you get into drinks?
Funnily enough my mother – my American mother – was someone who, growing up, thought that food was something you ate so you didn't die, but was very conscious of drinks. So when other children were being taken to concerts, and museums, and sporting events, I was taken to cocktail bars. So I grew up surrounded by these things, and began to feel that this was the height of sophistication, and where I wanted to be when I grew up. On my 12th birthday I was given a cocktail shaker and two boxes of spirits and a bartender's handbook and was told to get on with it. So it's been something I've done in an amateur way for many years. When we started trading at the food truck on the South Bank, we had a very limited menu – we were just doing American whiskey cocktails – and then in March of this year we introduced mezcal to be another spirit alongside it.
What's your favourite bourbon?
Hmm… Eagle Rare 17 Year Old from the Buffalo Trace Distillery in Frankfurt, Kentucky is my favourite bourbon. Buffalo Trace have a range of very, very high-quality bourbons, and they also spend a lot of time on experimental ranges. Some of the things they produce on a very very small scale are also fascinating, but they're difficult to find over here.
Tell us about the Penny Lecture you're hosting. Are you familiar with educating people on food and drink?
I started doing a little bit for the Soho House group, and I used to do the Guardian masterclass series on how to run a food startup, but I rather like the idea of a return to the coffee houses of the 18th century, when people came together to discuss ideas. It's going to be fun – it's a privilege to be speaking there. I'm going to talk about cocktails, try to keep it interesting, give people a drink to enjoy along the way, talk a bit about the history, and how I find it rather sad that in this day and age, when here I am chopping celery, that everyone is very much competent in the kitchen – the newspaper supplements groan with recipes; people's shelves are laden down with cookery books – yet very few people bring anything approaching that level of interest, time and dedication to making drinks.
People make a gin and tonic and, if they're feeling really racy, maybe a Pimm's, but that's kind of as far as they go. I would like to find ways to demystify the whole process and hopefully make people feel a bit more comfortable doing it. This current trend in mixology, a word I recoil from, I think may well be part of the problem – keeping people mystified and not feeling comfortable when they stare at their liquor cabinets – and it's really not that difficult. Classic cocktails are classics for a reason; they tend only to have one, two or three ingredients.
What do you think is the biggest barrier? Is it price, or is it the mystification you've talked about?
I think it's a bit of both – and then there's also the problem with British freezers not being sources of ice cubes in the way that they might be. I'm American, even though I came here aged four, and my mother would always gleefully point out the fact that in the States, you have freezers the size of wardrobes that often have units built into the door, that'll disgorge all these limitless quantities of ice. Whereas here, it's this rather neglected ice tray with a bit of furry snow on tip and maybe a stray pea. And ice is so fundamental in cocktails and the process of making them, and that's part of the drawback – but these things can be changed, and worked upon. And I think making things more accessible that everything doesn't need a sparkler, and a beach umbrella, and a load of exotic tinned fruit in the glass, and some bizarre special glassware, which is also annoying. I think we should strip things down to basics, in the way that whole revolution in British cookery brought on by Fergus Henderson at St John, where everything was brought back to basics in order to let the ingredients speak for themselves.
Part of the problem is vodka, which is deliberately a colourless, flavourless, odourless spirit, so the only way to put anything in there is to add massive amounts of sugar and fruit juice, so you end up with these rather nasty, sticky concoctions that no one really wants to drink. We want to give people the confidence to drink whiskey – at Pitt Cue, when we opened, we only served whiskey, so people would come in and order a gin and tonic, and we have no gin, no vodka, no rum, but rather than presenting them with a whole series of things we don't have, we'd try to get them to try something we do have. So we have 'gateway' cocktails, which are more approachable concoctions by which to drink whiskey, so you can start changing opinions that way. 
What's your favourite cocktail, to drink or to make?
It really depends what kind of mood you're in. Cocktails tend to break down into ones that are sweet and citrusy, and then ones that are stronger and stirred down. The shaken ones tend to be more citrusy, and the stirred ones tend to be more robust. Depending on the time of day, a cocktail like a sazerac or an old fashioned is completely delicious, and such a great way of presenting the spirit, but for earlier on in the evening we've got a cocktail called the Cider Sour, which balances food perfectly with the ginger syrup we put in there, and using cider from the West Country, where we breed our pigs, and the synergy of the pork and apples works very well together. But before a meal, perhaps something that has a bit of Campari in it, to balance the bitterness and get your tastebuds going.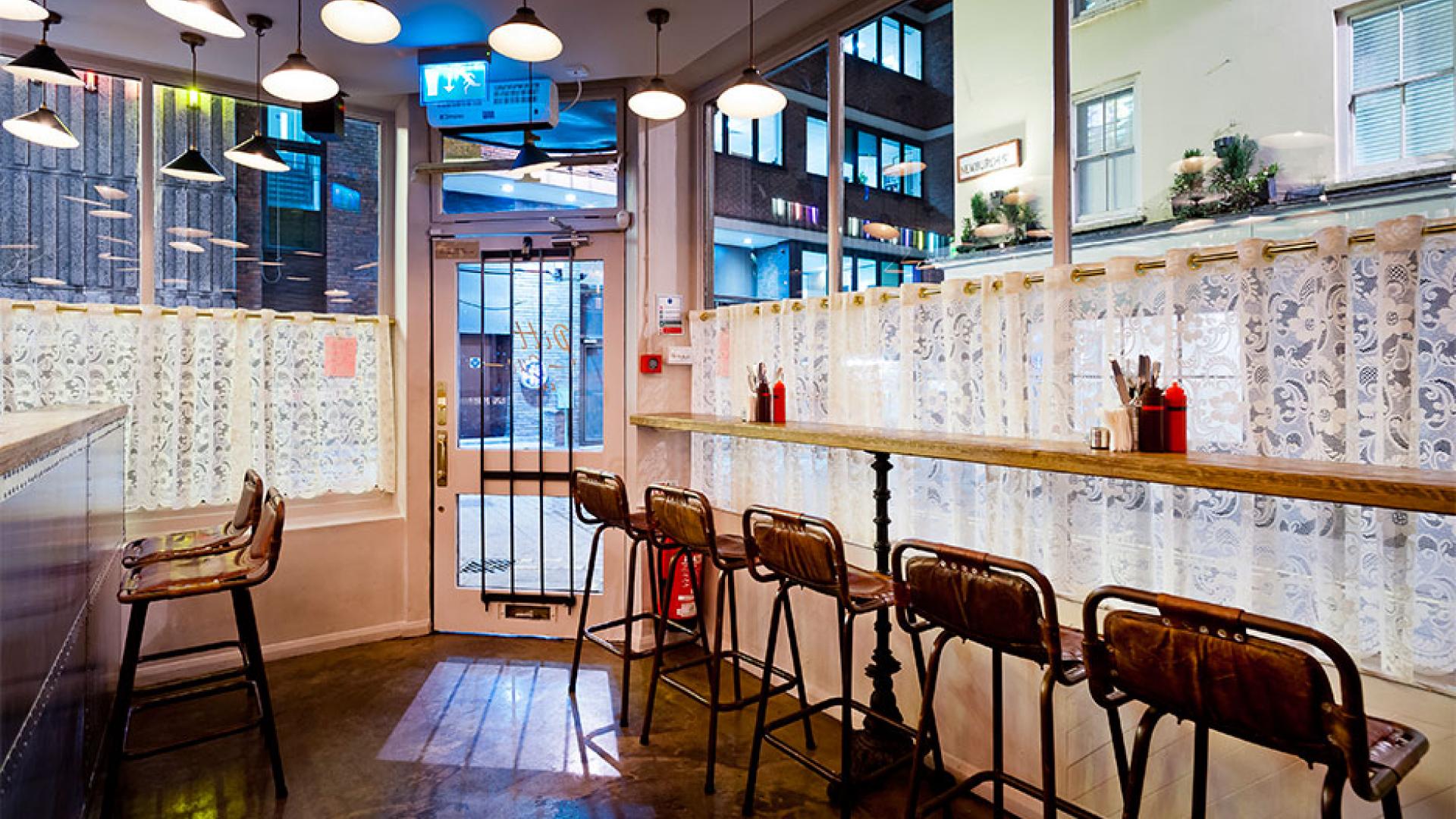 Besides your mother, is there any one person you take inspiration from?
There's a man called Dave Arnold, an American who wrote an extraordinary book called Liquid Intelligence, which is very much a book for people who know what they're doing – it's filled with descriptions of centrifuges and things, but he's an extraordinary alchemist in the bar. And then David Wondrich, who's the drinks writer at Esquire, produced a book called Imbibe that really set the classic cocktails back on their feet again about 15 or 20 years ago. They're very inspirational, and I'm pleased to have met both of them.
Cocktails have had a few golden ages – do you think there's any rhyme or reason behind the trend for cocktails that's around now?
I think these things work on oscillating pendulums, and go from one extreme to the other. I came of age as a bartender in the 1980s, when drinks were all decorated with the aforementioned umbrellas, and then it gradually went away from that to the resurgence of classic cocktails, and now I think the hipster movement of making things obscure is beginning to take things off in another unfortunate direction: there's the proliferation of really obscure bitters, and people are infusing all sorts of things rather unnecessarily – things like moss and kelp are making their way into drinks – it's almost too much about the barman and not enough about drink or the person who's drinking it.
There's a big difference between a drink you want to keep going back to and finishing, and one you leave at the bar
I've got a real problem with the whole idea of 'mixology' – it's sort of a lightning-rod word to me because it conjures up so many negative images of the caricatured, arrogant bartender with the tattoos; someone with a little bit of knowledge in a small area lording it up over the individuals.
Do you have a favourite bar?
I had a very nice time at the PortSide Parlour on Rivington Street in East London. The people there really know their stuff. MASH, just down the road from us – the old bar manager was a Frenchman called Renaud (Renaud de Bosredon, currently brand ambassador for Bombay Sapphire) was an amazing and incredibly generous source of knowledge. There are one or two people there I still know.
And from beyond London?
I saw in my birthday last year at the Aviary in Chicago, which is almost like a Heston Blumenthal-type kitchen, but all they make is drinks. It's real molecular cocktail-making. As a one-off visitor who was very kindly introduced to them all in advance of my arrival for my birthday, I had the most extraordinary time, with a tour behind the scenes, and I got to play around with the equipment, and play around in the ice kitchen, so that was totally amazing. And then in Holland there's Door 74, which is great fun.
It happens in so many different industries – people who work in bike shops can be incredibly infuriating simply because they have this specialised knowledge in a very small area that you're rather dependent on when you go up to the counter. It's like going up to a bar: you want to get an inner tube, you want to get a drink – they have this way of making you feel diminished for your ignorance, and I think that's completely wrong. I think it should be turned entirely on its head. Cocktails are about the experience of the individual; not the person making the drink.
Everywhere you go nowadays you get a cocktail list thrown at you, and there are not many good ideas around anymore. People are trying to be original constantly, and that's an unfortunate trend. So you get drinks where there's a couple of the ingredients that you recognise, but then everything else is different and strange and wrong, and they're either too bitter, too sour or just trying too hard. There's a big difference between a drink you want to keep going back to and finishing, and one you leave at the bar, or you finish just because you don't want to leave a drink. That's rather unfortunate, and I think we need to recognise it, and try to change it, and certainly that's what we try to do in our bar. ■
The second Penny Lecture on The Evolution of the Cocktail by Jamie Berger of Pitt Cue Co will take place on Wednesday 25 November 2015 from 6:30-8pm at the Black Penny, 34 Great Queen Street, London, WC2B 5AA. Tickets can be purchased here and are priced at £8.87.