"I was originally scared of Clapham for the style of food we wanted," Robin Gill, who founded The Dairy with his wife Sarah, admits. "Half of the first menu was crowd-pleasers. But no one wanted them. They wanted the more unusual dishes." Three years and three restaurants – two in Clapham – later, and Gill is widely credited with moving the area away from chains and towards high quality, seasonally minded venues run by passionate chefs. Witness the Gills' latest venture, Counter Culture: located in the site of their former deli, it nods to the small plates, preserved seasonal ingredients and irresistible energy of the dining scene in Spain and the Basque Country. Here, he tells us what's on the menu, why collaboration is so important and how learning about fermentation changed the way he cooks.
Why did you decide to open a pintxos bar?
It's that style of dining rather than actual Basque cuisine – the atmosphere is what I want to recreate. What we're doing at The Manor, The Dairy and Paradise Garage isn't a million miles away from that style of eating anyway. I'm bored of the three-course dinner. What I want to do with the pintxos bar next door is our style of cooking, with that buzz, that hustle and bustle of a really busy pintxos bar like you get in cities in Spain.
Will elements of the deli carry over into the new restaurant?
We learned a lot from it. We delved into making all our own preserves, jams, chutneys, how to produce enough honey from the bees we keep on our roof so that we could actually sell it in the shop. We created an amazing curing room for all the meat for the deli – we're curing all our hams, salamis, and pancettas. It was very important not to lose any of that, and then from that came the idea for the pintxos bar.
You'll see things like salt cod on the menu, or smoked fish, because we've got a smokehouse out the back. We're going to be pushing fermentation there. Things are going to be really quite funky and hitting high notes with spice and sourness. We want it to be bigger flavours in smaller portions and encourage people to try and share six or seven dishes.
What's going to be on the menu?
One of the staples will be a potato flatbread. We're going to make our own kefir (fermented milk) and add it to the sourdough base to make it even more sour, and we'll be steaming potatoes and folding them through the dough and then baking it really really hard. We'll be serving that with a fermented dulse butter. When you ferment dulse, it tastes like a cross between anchovies and parmesan. It's a real taste of the sea and it's very salty, but it goes quite cheesy as well. It sounds really funky but it's amazing with bread or things like cauliflower.
I don't like fucking around with food too much
How did you learn about fermentation?
I'd always been interested in it, but some of the places I worked at influenced me, like Noma. I was also given a book, The Art of Fermentation, and that totally changed the way we cooked forever. We make our own wild garlic miso now, and cocoa bean miso.
I don't like fucking around with food too much. That whole scene of chemicals and things was a dark, dark time in cooking as far as I'm concerned. Everyone's talking about fermentation – it's like the new foraging. Unfortunately I think a lot of that was horrible greenery and it became bastardised, although it was still a step in the right direction of looking at our produce. It's got a lot more integrity now.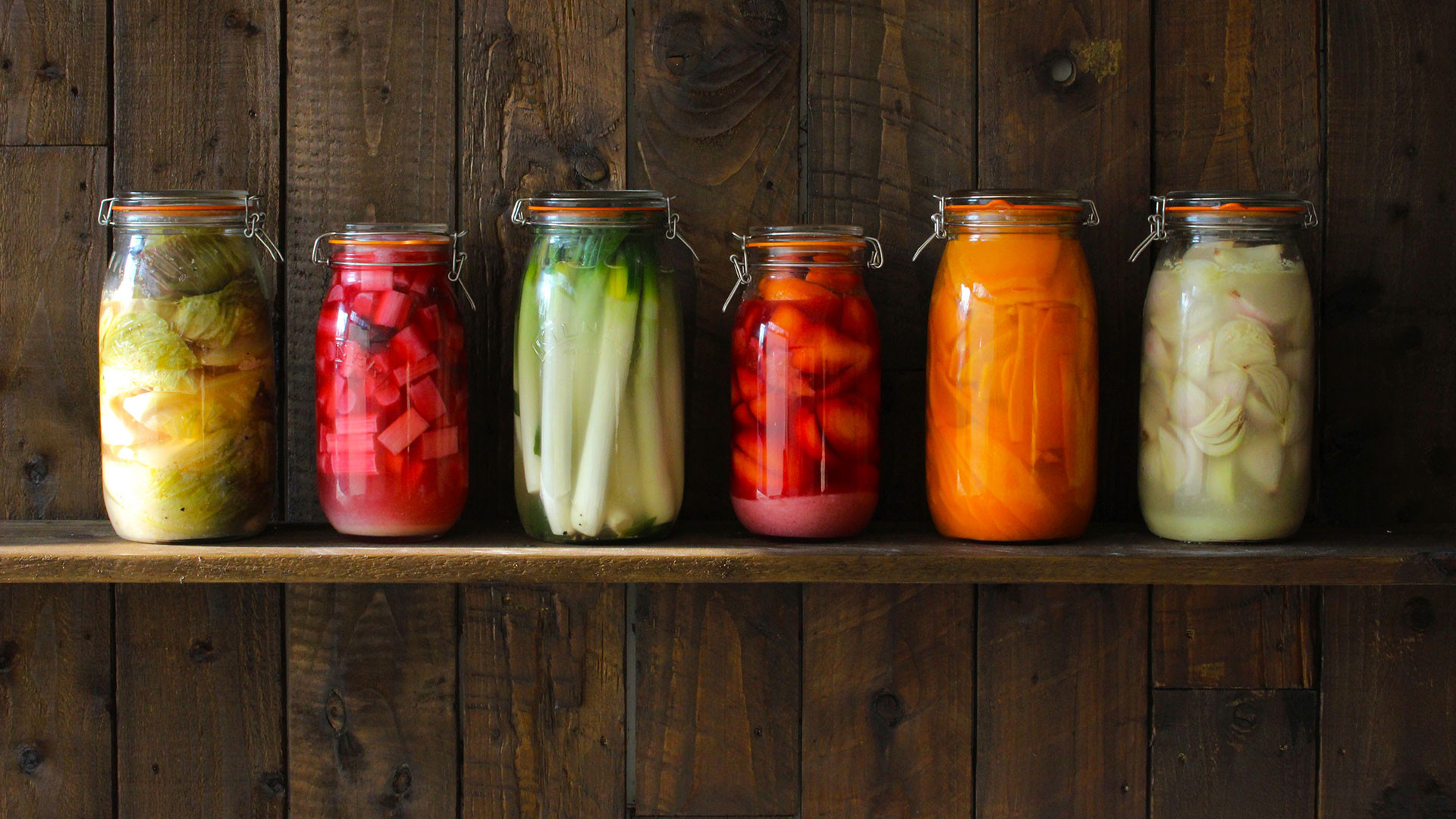 What's the idea behind your new Home Grown supper club series?
It's a collaborative event put on by the junior members of staff – the sous chefs, the chefs de parti, the commis, even the front of house staff. Everyone was so keen to work The Bloodshot Supper Club, I thought this would be great training and learning opportunity for the young chefs, with hours that aren't so crazy. When I was a chef de parti working in Le Manoir, I think I put on one dish that made the menu because it's so difficult and rigid. Your mind is bursting with ideas because you're surrounded by food all the time, but it doesn't go anywhere.
The Home Grown event will be at The Manor on the second Sunday of every month, with two chefs collaborating on a menu so they don't have all the pressure, and they'll be mentored by one of our head chefs as well. They get to do their own menu. The great thing is front of house and back of house will be working together a lot more. I want everyone to work as a team, I don't want front of house and kitchen staff fighting all the time. The drinks will come from the junior guys at White Lyan, so it'll be really fun.
Do you think more chefs are collaborating?
Definitely. It's really exciting – in the 80s and 90s, you'd never see a chef going into another chef's kitchen. Now, people are sharing ideas and crediting each other.
Chefs are a lot more social, they want to talk to people. I think that's really important to help get more people into the industry. If you're out socialising with the other restaurants, there's a better social scene. You're not just hanging out with the team from the kitchen every single day, whether you're working or not.
What more do you think could be done to improve the quality of life for people who work in the industry?
You could probably get the hours down but from a restaurant owner's perspective, it's very challenging because the cost of running a restaurant is absolutely massive. It's huge. And even the most popular restaurants aren't full all the time. We're busy every night but we have quieter lunches. I think there may be a shift towards restaurants only opening for eight shifts, closing two days or three days, and closing for lunches. But that only reduces staff costs. You're actually cutting out jobs that way, and it's a step backwards.
The next Home Grown supper club will take place on 8 May; the-dairy.co.uk; countercultureclapham.co.uk