Over the last decade or so, the craft beer boom in London has brought gallons of great brews to offies, bottle shops and brewery taps across the city. And while bottles and cans of crafty, hoppy goodness are great and all, nothing beats a big old jar of draught beer. Enter: the growler.
For the uninitiated, a growler is a 1.8-litre (64oz) flagon with an airtight seal to stop your beer going flat, making it the perfect way to get beer from the tap to the fridge at home (or a nearby park) without slopping it all over your feet. Not only do growlers make craft beer on tap a little bit more affordable, they're a hell of a lot more salubrious than ordering a four-pint jug at your local pub, too. Double win.
For all the reasons above (plus the fact that we love their name) we've rounded up the best places across London to grab a flagonful of draught beer from the best breweries in the city and further afield. Grrrr.
Clapton Craft
97 Lower Clapton Road, E5 0NP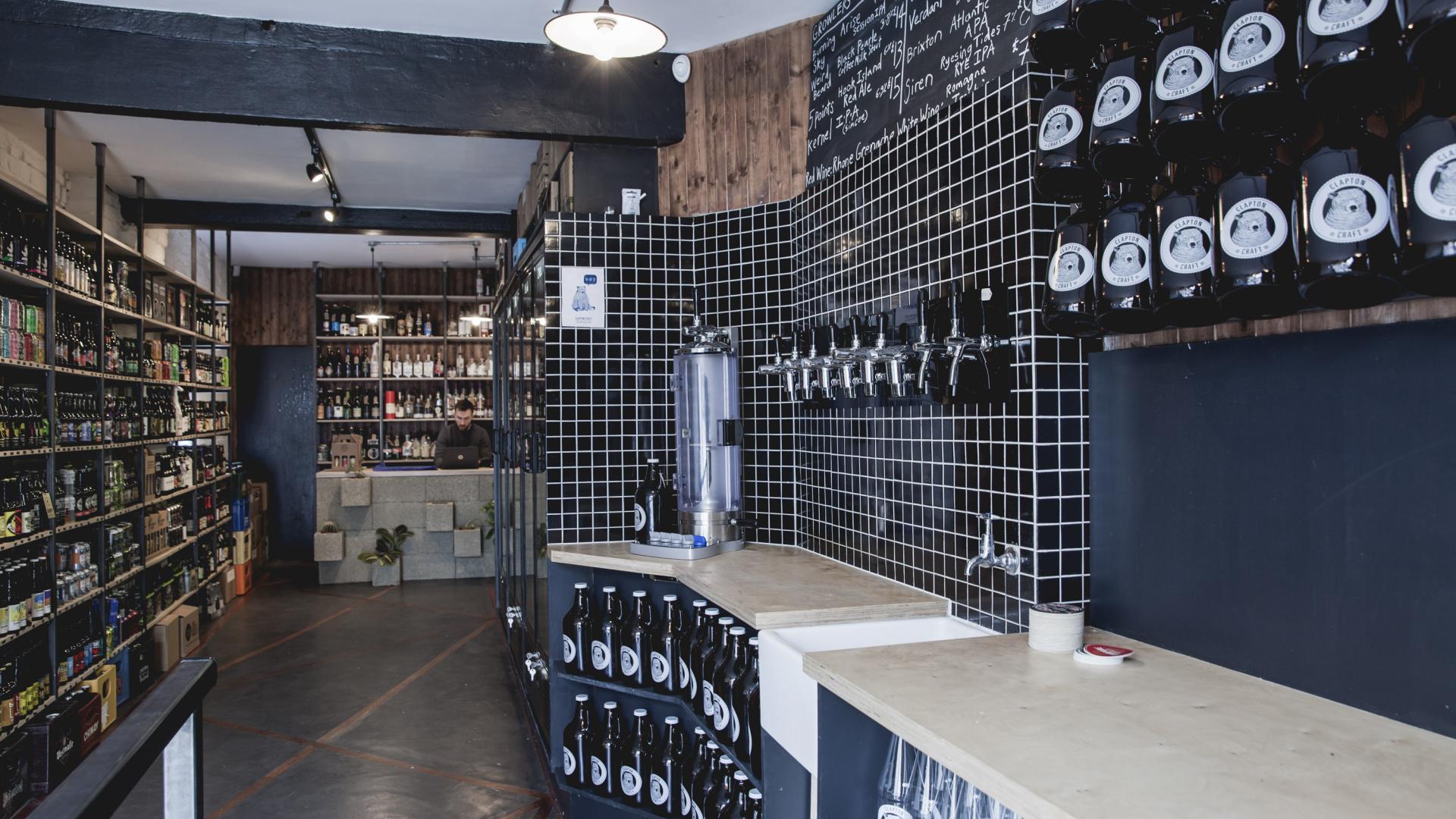 An ever-increasing empire of well-stocked bottle shops, Clapton Craft is the perfect place to pick up craft brews by the growler. Our fave is the original in Clapton, which is in easy walking distance of London Fields and Viccy Park. Expect lashings of New England IPA from the likes of Cloudwater and Verdant on-tap as the weather hots up.
We Brought Beer
78 St John's Hill, SW11 1SF
Clapham Junction: famous for chain pubs, train delays and (thank goodness) We Brought Beer. If you're thinking about indulging in a jug of hop juice on Clapham Common – or even in the Surrey Hills by train, for that matter – head here. You can plan ahead by checking out the shop's current and upcoming tap lists online.
Beer Rebellion
129 Queen's Road, SE15 2ND
Found an equal(ish) distance from Burgess Park, Peckham Rye and Telegraph Hill, Beer Rebellion's Peckham outpost is your go-to stop for big-bottle refills in south-east London. To be honest, it's pretty good for a spot of small-bottle boozing, too, as punters spill out the front for a pint as soon as the sun gets its hat on. There's another bar in Gipsy Hill if you fancy venturing further south.
Canopy Beer Co
Arch 1127, Bath Factory Estate, SE24 9AJ
Between the railway, a Costcutter and the Herne Hill side of Brockwell Park, you'll find Canopy Beer Co – a true south London stalwart that's made a name for itself with a top-class core range, from pales to porters. This summer will see the addition of a wine-lees-aged saison and a DDH extra pale. Grab a one- or two-litre flagonful of the stuff, then scurry over the road to the park, stat.
Caps and Taps
130 Kentish Town Road, NW1 9QB
As you might suspect, this beer haven is packed to the rafters with bottles, cans and a counter-pressure filling station that rotates its liquid stock with pleasing regularity. It's your best bet for a civilised spot of hot-weather boozing on Hampstead Heath or Primrose Hill – both are about 20 minutes away on foot – although it's a little longer if you drink all that beer on your way over there.