We're not trying to scare you, but this weekend marks the last bank holiday until, well, August, which only means one thing: make the most of it or you'll be grumbling until late summer.
Coordinating friends, deciding where to go and what to do (or, more to the point, what to eat) can seem more taxing than the current Brexit negotiations, but fear not – the Foodism team is here to help you, with our ultimate guide to all the best pop-ups, places and plans to *Add to Calendar* for the weekend ahead.
Enjoy the sunshine, bask in that 'aaaahhh, I don't have to go to work' Monday glory – and get booking.
15 things to do in London this weekend
1. Admire Silent Pool Gin's plant-powered Chelsea Flower Show garden
21-25 May; Royal Hospital, Chelsea; SW3 4SR
It's not often you get to escape the hustle and bustle of inner-city pollution in central London, but thanks to Silent Pool Gin's garden at this year's Chelsea Flower Show, you can do just that. Step into its space in Chelsea, designed by the award-winning David Neale, and the first thing you'll notice is the scent of roses, elderflower, juniper, chamomile and iris, plus the soothing sound of the Surrey Hills. Both were selected by researchers from The University of Surrey for their stress alleviating properties, to deliver a 'relaxing oasis of calm' for visitors.
And, fun fact: many of the plants used to build the garden are also a botanical in Silent Pool's very own gin recipe. Plus, the whole garden is powered by plant-generated energy, aptly named 'Plant-e', which marks a first of its kind for the world famous show. Bloomin' brilliant.
Choose from three tickets – all day, 3.30pm entry and 5,30pm – all at varying price points, at rhschelsea.seetickets.com.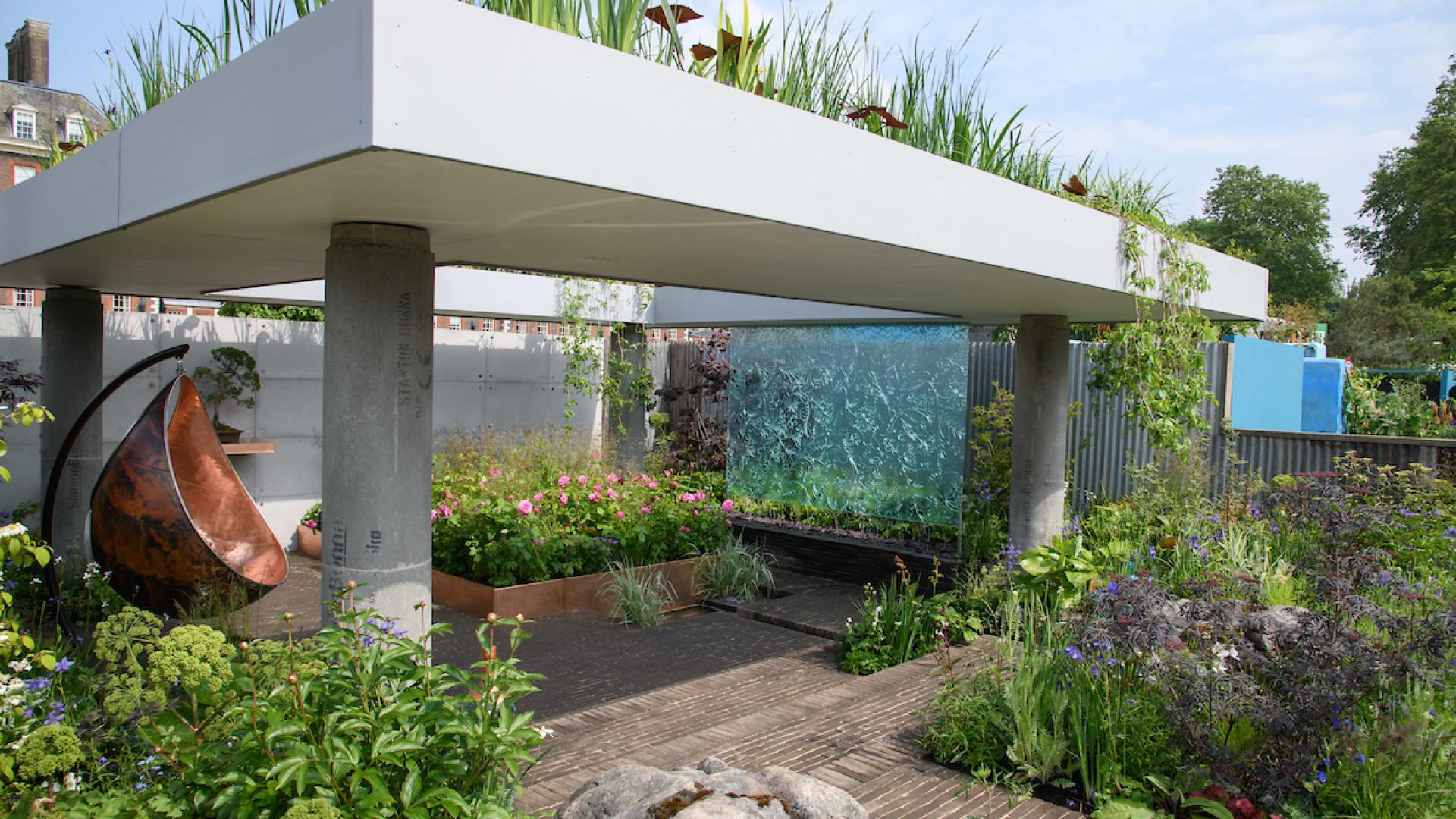 2. Can't make it to Chelsea Flower Show? Try Tom's Kitchen's floral menu
25th May; Tom's Kitchen, 27 Cale St, Chelsea; SW3 3QP
No time to make it to this year's flower show, or keen to skip mediocre pub grub on Saturday evening after your day of flower-inspired fun? Chef Tom Aitken and the team at Tom's Kitchen, also situated in Chelsea, have designed a bespoke menu to mark the occasion. Think hand-picked crab or homemade ricotta for starters, seared cod with confit fennel and a saffron broth for main and a floral-inspired elderflower and lavender panna cotta to finish. Not bad at all for £35 a head – and definitely better than an underwhelming pub pie.
And, if you didn't have time to make it down to the show this weekend but you're feeling inspired, they're also hosting a terrarium masterclass on Saturday for those ready to channel their inner Alan Titchmarsh. With the help of experts from London Terrariums, you'll craft your own mini garden and unwind post-masterclass with lunch in the restaurant. Get ready to say aloe to your new friends...
Prices from £35 for dinner and £85 for the masterclass. Tickets available at londonterrariums.com.
3. Welcome in the summer months with St-Germain's newest pop-up
21 May-30 June; OXO Tower Wharf, Barge House Street; SE1 9PH
There's nothing quite as 'British summertime' as watching the sun set hazily over the London skyline with an ice-cold drink in hand. Sure, you may be wrapped in a scarf you bought in November and your teeth may be chattering, but hey, that's exactly what our summer months are about. Us Brits don't seem to mind questionable weather as long as we're on a rooftop with an aperitif to enjoy. There are thousands of rooftop bars to choose from in the Capital, but venture south of the river to the OXO Tower to try one of this summer's newest.
The Summer in Bloom pop-up from St-Germain is the perfect spot for a long lunch or an after-work drink. Make the most of the spritzes, martinis and cocktails on offer while you're there: there's a whole host to choose from, hand-crafted by some of the best bartenders in the city, including Chris Moore of Coupette and Paulius Patumsis, head bartender at OXO Tower Bar. Word on the grapevine: watch out for cocktail making flower arranging masterclasses later in the summer if you're keen for something more hands-on. More information at maisonstgermain.co.uk.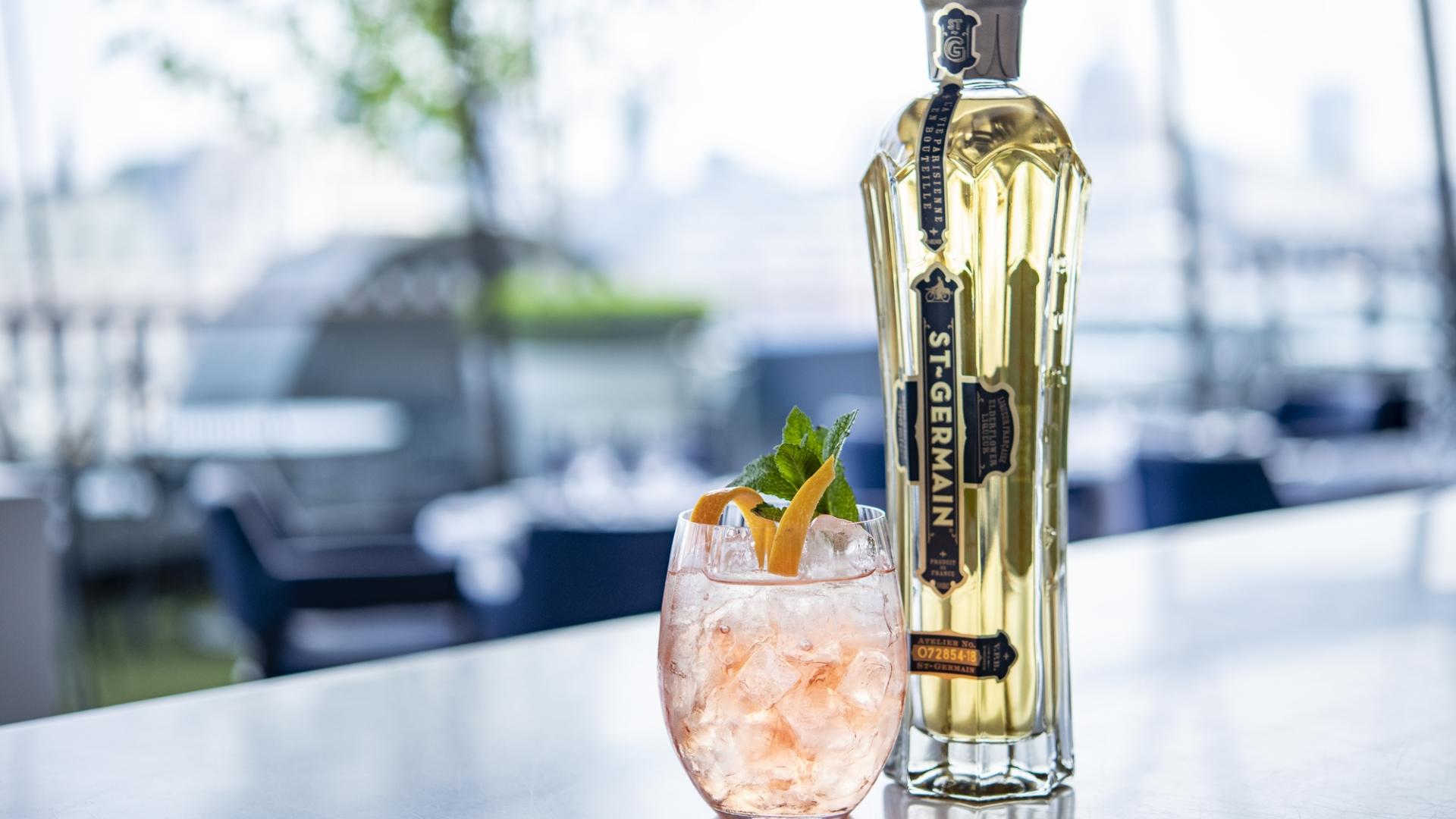 4. Cheers to Aperol's 100th birthday at the Big Spritz pop-up
23 May - 1 June; Electric Light Station; Coronet St, Hackney; N1 6HD
Picture the scene: you're sipping on an ice-cold Aperol Spritz, sitting on a Vespa, spinning around an orange-themed bar in central Shoreditch. To your left sits a swimming pool, complete with orange slice float and cascading waterfall and to your right, an (all-orange) ball pit for adults. Not an Apprentice pitch or a rather Donald Trump-coloured dream, but one of London's newest pop-ups, built to celebrate 100 years of Aperol Spritz in all its glory. To get in on the fun, head across to Shoreditch's Electric Light Station. The Big Spritz is open until Saturday 1 June, with tickets at £10 for two drinks and some tasty aperitivo snacks, too. Things to do this weekend, sorted. More at aperolspritzsocials.com.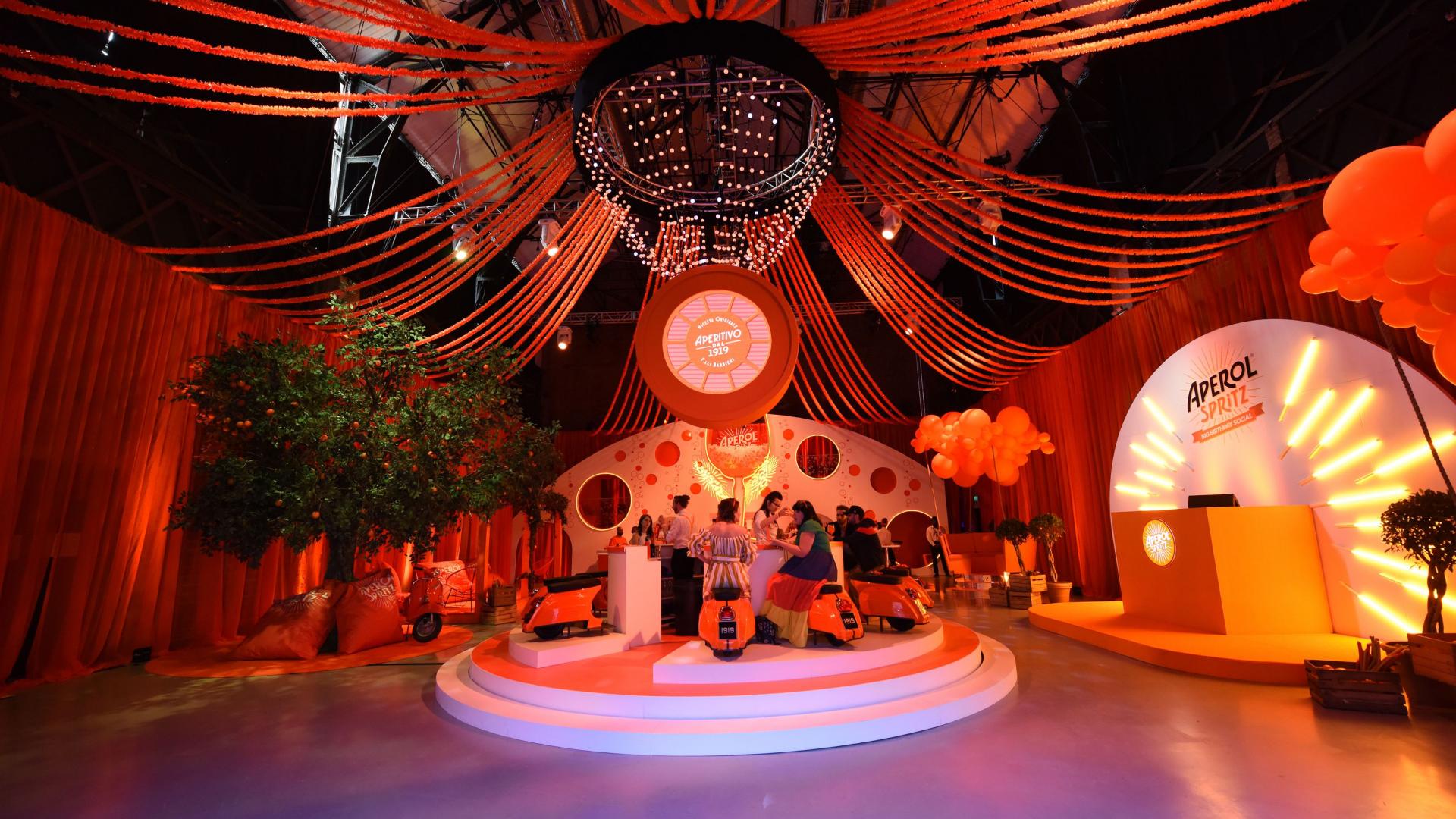 5. Enjoy brunch to suit everyone's palate at Market Hall
25 May - 27 May; various locations across London
There are too many good brunch spots in London to choose from. It gets even more complicated when you're dining with fussy friends who, surprise, surprise, all fancy something totally different.
Fear not: the new Market Hall in Fulham has killer espresso from Press Coffee; delicious lamb, chicken and halloumi wraps, stuffed with lashings of baba ganoush and zesty yoghurt, from Butchies; smoky hot dogs and jalapeño chicken thighs from HotBox; and spirulina smoothie bowls galore from Kalifornia Kitchen. Take advantage of its bottomless brunch offer this weekend for brunch and bottomless bubbly and raspberry, peach or passionfruit Bellinis for just £30 at markethalls.co.uk.
Or, to enjoy deliciously good grub for all taste buds in a slightly more central location, stop by its sister location in Victoria, where they've just launched a brand-spanking new roof terrace. You'll never Google 'things to do in London this weekend' again. Aaaaaand relax.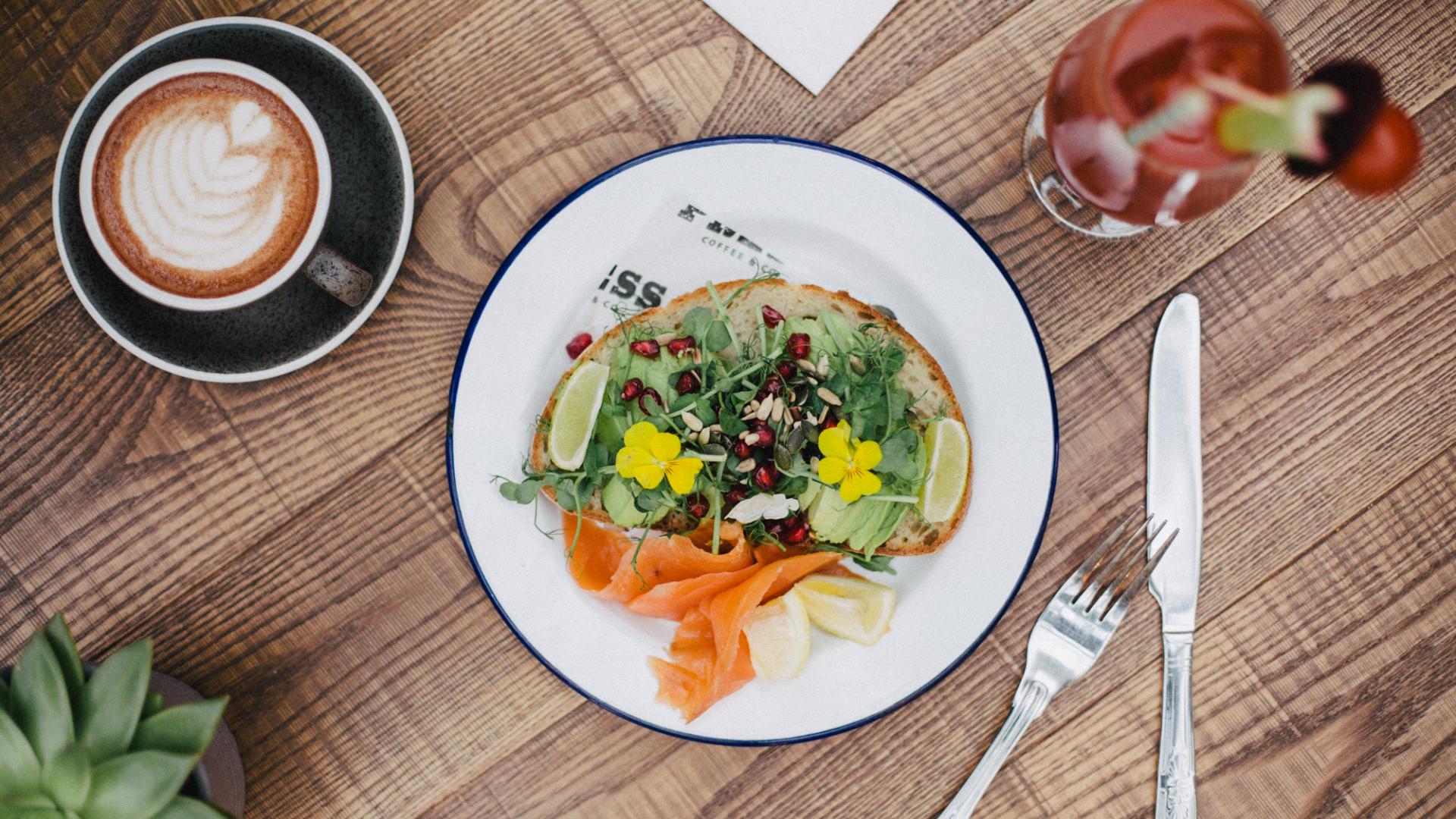 6. Take things tropical at NT's new summer terrace
25-27 May; 1 Westgate Street, E8 3RL
If three days of disco, house, funk and soul music and brunch from Palm Green (read: ginger tempeh pancakes, truffle kale caesar and Mexican tostada bowls) sounds like a bit of you, you're in for a treat. This May bank holiday weekend, NT's nightclub is re-launching its summer terrace, so prepare for some treats. Skip your dinghy flat and boogey across to Hackney for some groovy, boozey, brunchy fun. Hear, hear.
7. Have a bloody good bank hol with Beavertown Beer
25 May; Beavertown Brewery, Unit 17, Lockwood Industrial Park, Mill Mead Road; N17 9QP
Ever asked yourself what you would do for a free beer? Well, if giving blood springs to mind (sure), you'll want to barrel down (sorry) to Beavertown Brewery this weekend. To celebrate the re-launch of the brewer's Bloody 'Ell Blood Orange IPA, they're giving the first 500 people who sign up to donate blood a free craft beer. Hop damn.
Plus, those attending will be some of the first to try the new remastered blend, promising a reduced ABV of 5.5%, and a juicy malt bill combined with citrusy, hoppy top notes. Super keen? You can also sign up in advance at blood.co.uk and show your confirmation email to staff once you've signed up. In the words of Beavertown: juice responsibly.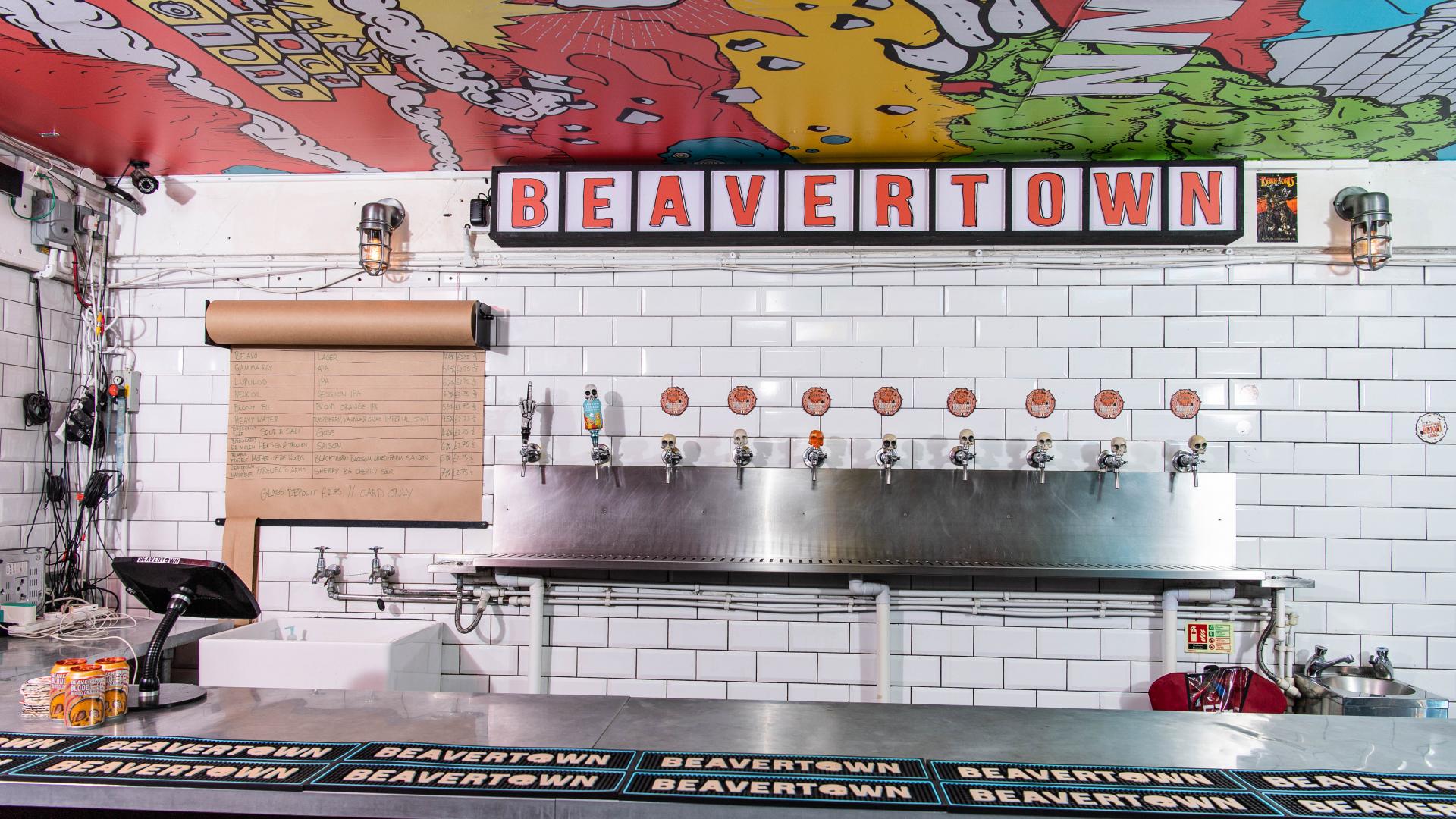 9. Get your groove on at Jam on Rye
27 May; Strakers Road, Peckham; SE15 3UA
Fancy whiling the long weekend away munching on some of the city's most noteworthy street food whilst throwing shapes to live performances from the likes of Kelis, Omar and Jazzie B? Then it's time you got on the overground to Peckham. Kerb's annual Jam on the Rye festival is back with a bang with the kind of food you'd normally only dream about buying at a festival.
From ever popular crispy pork belly from BBQ Dreamz, the fluffiest of hirata buns from Yum Buns and bacon cheeseburgers complete with not one, but two beef patties from Bleecker Burger, this is serious stuff – no soggy chips or spring rolls from a burger van over here. Plus, Only Jerkin are collaborating with the one and only Kelis to create a one-off menu, featuring pineapple saffron glazed wings and golden salt fish fritters. See, there are more things to do in London than you could have possibly imagined... Now, to choose which.. Tickets from £30 at jamonryefestival.com. Sound the klaxon.
10. Dine in style at Bunga Bunga Battersea's Sunday Supper club
26 May; 37 Battersea Bridge Road, SW11 3BA
Come Sunday evening, you'll likely already be riding high on the 'yasss, no work tomorrow' three-day weekend high. So, make the most of your day off with homemade pizza, unlimited bellinis and live entertainment. Pizza options include an 'nduja spiced soft sausage, Pressatella di Calabria, fior di latte mozzarella and semi-dried tomato option, a grilled chicken, spinach and chilli slice or a simple but tasty prosciutto di Parma, Italian rocket and parmesan. Grab your ticket for £35 from bungabunga.com. Drool.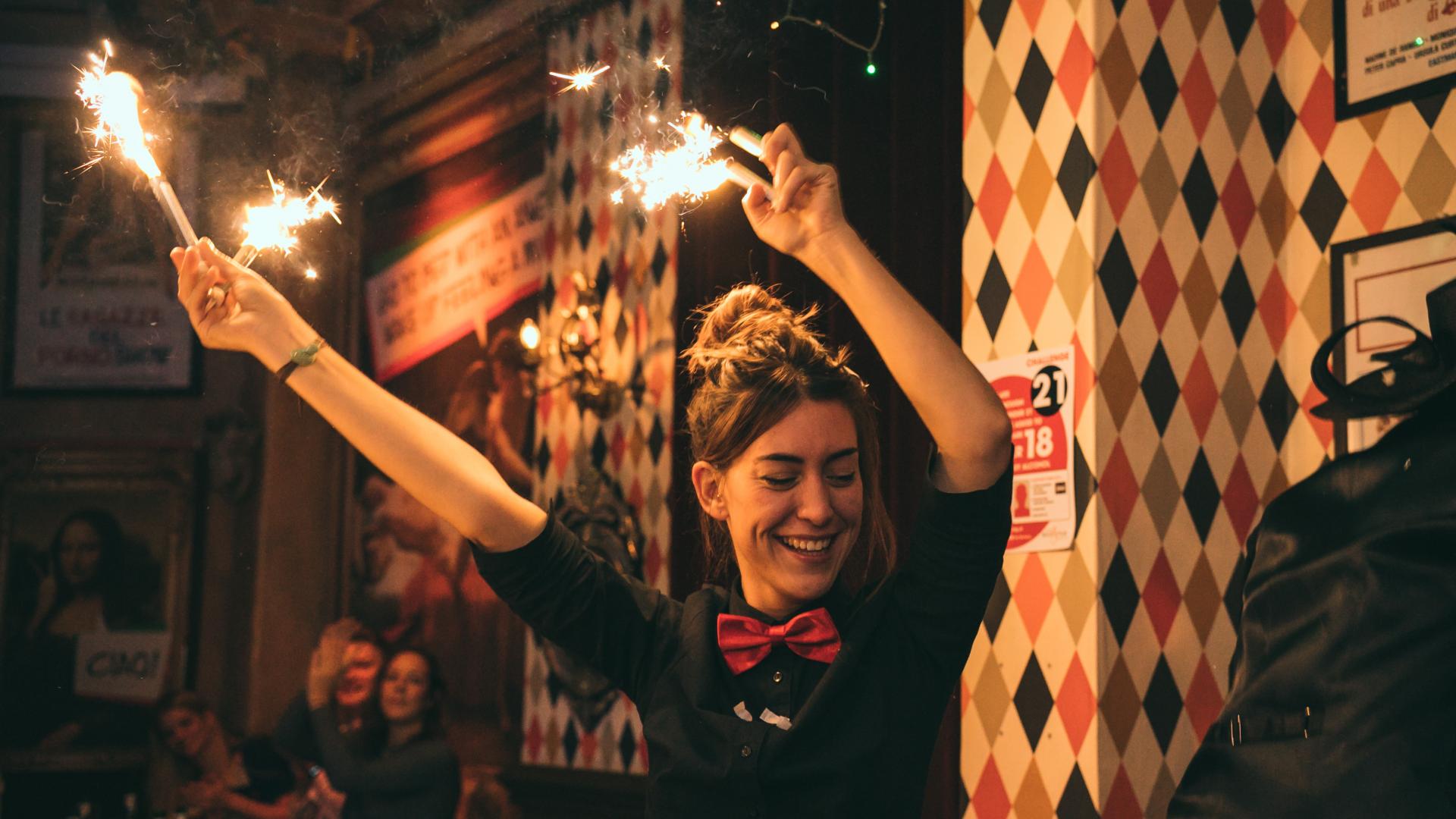 11. Dine differently as Mr Fogg's Residence transforms into a Victorian Circus
24 May; 15 Bruton Lane, Mayfair; W1J 6JD
Mr Fogg's humble abodes are well known in London as havens of action and adventure. Venture to their Mayfair haunt this bank holiday to see it transform into a Victorian Circus ready for you to enjoy. Wondering what to expect? Well, in short, jugglers, fire eaters, burlesque dancers and palm readers to entertain your every need (within reason), plus a selection of tipples to while away the time with. Watch in awe as a medley of marvellous circus acts take to the floor, hosted by the master of sleight of hand and dark arts, Dee Riley. All you need to do is add this to your 'Things to Do' list, book a table and get ordering – cocktails start from £14. Truly magical.
12. Kick off festival season at All Points East
24 May-2 June; Victoria Park; E3 5TB
One of the many plus points of heading to a London festival is a pretty much guaranteed stellar line up. Take All Points East, for example, back for a second year with Chemical Brothers, Christine and Bon Iver topping the bill. Even better, tickets start at £59.99 each. Now that's value for money.
If you can't afford that, though, there's good news: in between the two weekends of ticketed events, there's four days of community-hosted events on offer to enjoy with entry totally free of charge. Head for film screenings, comedy and of course, street food. Sourced Market has curated a whole plethora of tasty vendors on hand to hush your grumbling tummy, so expect locally sourced dishes from Biffs Jack Shack, Ghetto Grillz and STAKEHaus. Enjoy.
13. Make the most of the Thames with the National Theatre's pop-up food vendors
24 May until late summer; Southbank; SE1 7HD
Stroll along the Thames' Southbank during the summer months and you'll be immersed in seas of skateboarders, book sellers and market stalls, many of which are opening this weekend. From Friday, seven food vendors and booze merchants will be opening their doors (or slats) outside the National Theatre and serving up tasty grub and locally sourced alcohol for you to enjoy.
Options include a craft beer bar serving the likes of Wild Beer Co, Liquid Light and Verdant, a pizza oven in a 1970s Citroen campervan and vegan and dairy ice creams and sorbets from the masters at Melt. Wander down any time from 4:30pm any Wednesday, Thursday, Friday or Saturday throughout the summer months.
14. Opt for the alternative with Meals on Reels
24 May; 7 Devonshire Road, London; SE23 3HE
If you're had enough street food and craft ale to sink a small ship, we won't blame you for veto-ing the majority of our above suggestions. However, head to Forest Hill and, more specifically, The Signal Pub for an experience with not a single street food vendor or beer can in sight.
Heard of 'Meels on Reels'? A bit like a Secret Cinema and Chambers of Flavour hybrid, it's a multi-sensory edible cinematic event, or, in other words, a cinema trip with a difference. Book in for this Friday's screening of Withnail and I and you'll be treated to not one, not two, but eleven movie-themed treats in line with the classic film. Hint: expect tea, cake and a whole lot of wine. Tickets are just £20 from tickets.designmynight.com.
15. Dine with The Dairy and AngloThai for the Sunday supper collab
26 May; 15 The Pavement, Clapham; SW4 0HY
Much-loved London restaurants AngloThai and The Dairy have joined forces to host AngloThai with Friends, a regular Sunday supper club pop-up. AngloThai founders John Chantarasak and Desiree West are partnering with multiple different restaurants and bars to offer different collabs for you lucky members of the public, but this Sunday, Sheffield-based bar Public are here – and we suggest you book al la pronto if you're keen to try some banging cocktails and tasty food. We can only hope that the forever-favourite white chocolate washed Tanqueray, cocchi Americano, fino sherry and rose water mix makes the cut. Clapham? Uncool? Never.