Of all of the food and drink buzzwords to have become ubiquitous in the past couple of years, natural wine is surely one of the most difficult for the casual drinker to get their head around. Isn't all wine made in a process that's natural? Does it mean the same as organic, or biodynamic? And what's the difference in taste?
Put simply, it refers to wine that's made with as little technological intervention as possible between growing the grapes and turning them into wine. And, far from being a meaningless buzzword, it's actually closer to ancient forms of winemaking than the more industrial process that's dominated the wine scene in the modern day. It generally means small-scale production, organic grape-growing, natural yeast, and no sulphites – which are often added to larger-scale wines to ward off that troublesome oxidation that can give a funky, uneven taste to the finished product.
But that funk is exactly what many winemakers – and increasingly bar owners around London and beyond – find so exciting about natural wines. The use of natural yeast and oxidation can give the wine some rough edges, but it can also provide bags of character. As The Laughing Heart's owner Charlie Mellor put it in a column he wrote for us, "good or bad, weird and/or wonderful, natural wines demonstrate the infinite possibility of aromas and flavours that come from spontaneous fermentation."
Where do you go to sample these weird, wonderful wines? Read on to find out...
P Franco
107 Lower Clapton Road, E5 0NP
A firm favourite with natural wine drinkers in this neck of the woods, P Franco isn't just a bar, it's also a bottle shop so you can take away your favourite bottle of low-intervention wine if you don't want to trek to sister shop Noble Fine Liquor in Broadway Market. The food here – Italian-inspired dishes made with seasonal British ingredients – has won it huge acclaim. So much so, in fact, that a bigger, more food-focused sister restaurant Bright is soon to open in the London Fields site once occupied by Ellory.
Sapling
378 Kingsland Road, E8 4AA
This section of Kingsland Road, where the Vietnamese restaurants that line Hoxton give way to the pubs and grocery stores of Haggerston and Dalston, is quite the hotbed of stand-out food and drink (Three Sheets, Untitled and Rotorino, we're looking at you). At Sapling, you'll find great natural wines alongside moreish food, courtesy of Scottish-born owner Bob Ritchie, fittingly named sommelier and general manager Dan Whine, and head chef Jon Beeharry.
The Laughing Heart
277 Hackney Road, E2 8NA
If you needed convincing that the world of East London natural wine bars is a small one, go to The Laughing Heart. Not only will you find many of the area's chefs, bartenders and restaurateurs eating and drinking here until the early hours (it's open until 2am, which makes it a hit with industry people wanting to cut loose after a shift), but its owner, former opera singer Charlie Mellor, knows pretty much all of the names and faces driving the natural wine movement in the capital. As well as the bottle shop and bar, there's a dining room catering for a decent number of diners, with the food taking its cues from East Asia as well as the British coastline courtesy of highly rated chef Tom Anglesea.
40 Maltby Street
40 Maltby Street, SE1 3PA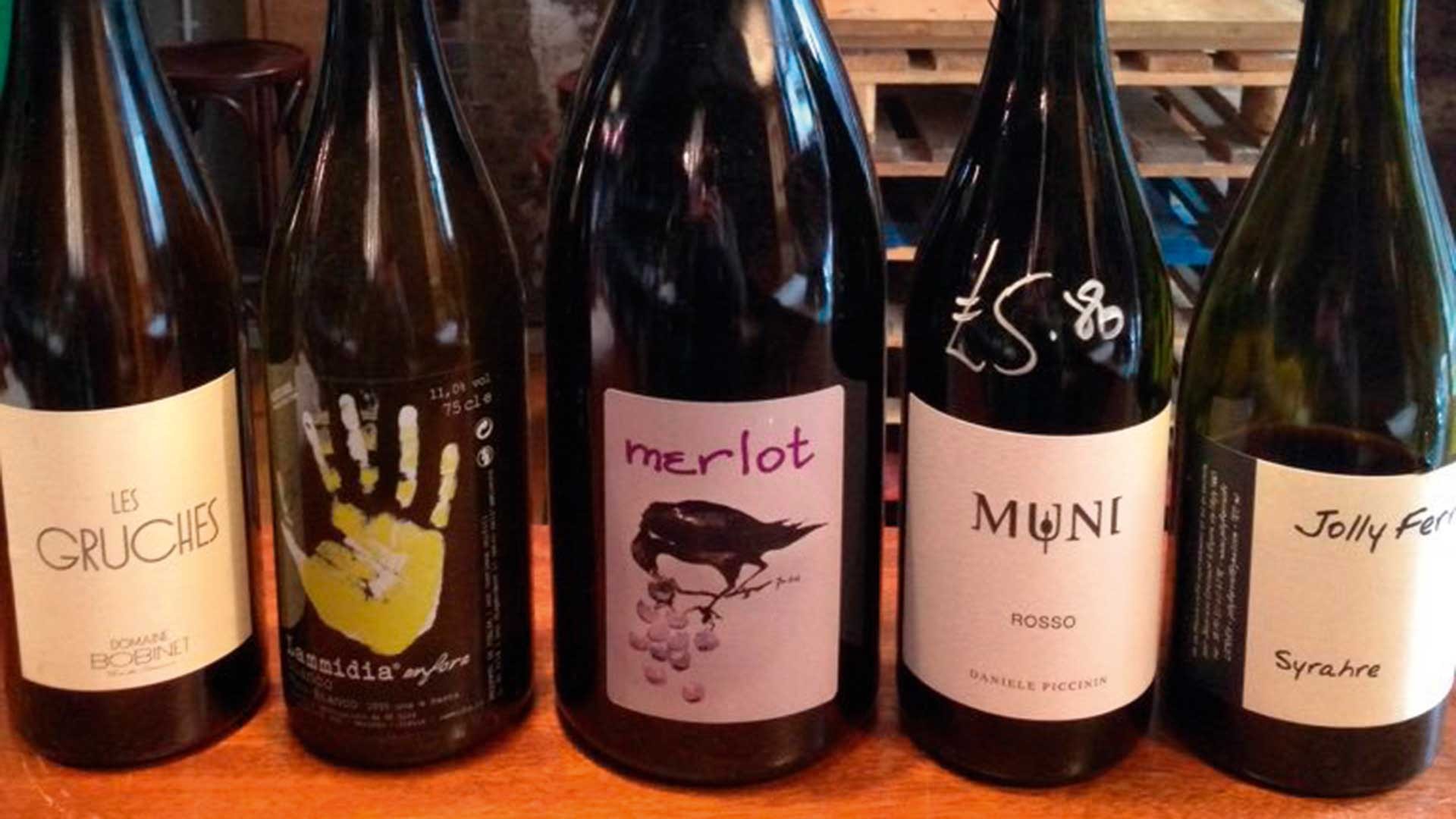 This unassuming Bermondsey wine bar is actually the HQ of Gergovie Wines, a natural wine importer that brings wine from some of the best small-scale producers in Europe together under one roof. Like The Laughing Heart, it's a hit with like-minded restaurateurs and chefs, who can often be seen nursing a glass at its bar. While it's described as a wine bar, that probably does it a huge disservice: the food is good enough to have earned it a place among the pantheon of London's most acclaimed restaurants.
Soif
27 Battersea Rise, SW11 1HG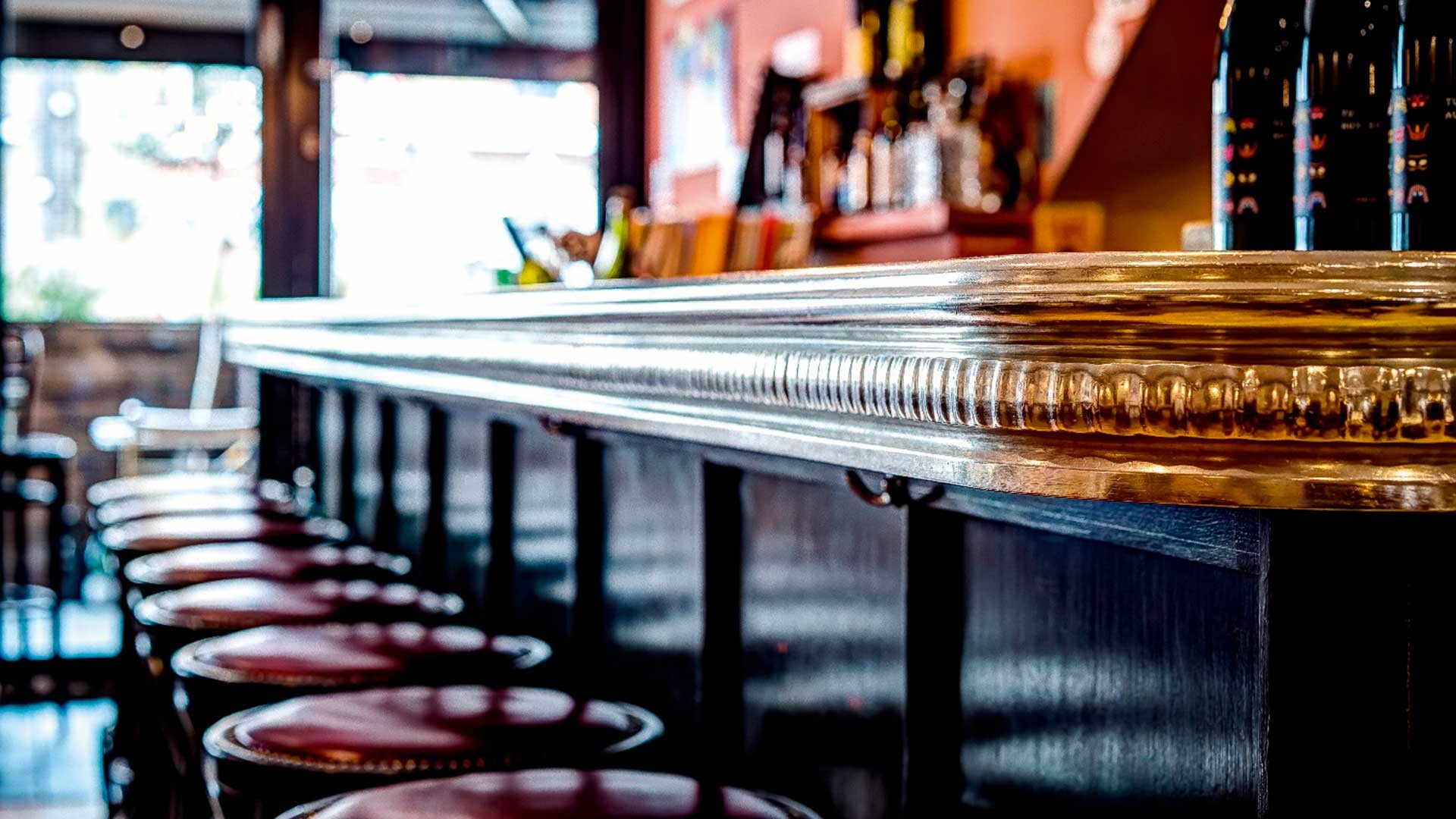 The Terroirs group is a key player in London's natural wine scene – with Terroirs in Soho, a restaurant of the same name in East Dulwich (formerly Toasted) and Soif, a restaurant and wine bar on Battersea Rise, just a short stroll from Clapham Junction. In keeping with the theme, Soif serves up Anglo-French bistro-style food, alongside a France-heavy wine list from natural, biodynamic and low-intervention producers hand-selected by the team.