Move over vodka, rum and gin, the next-gen spirits are here and they're probably not what you were expecting. As interest in booze-free alternatives continues to grow, so too do the fun, innovative and grown-up alternatives on offer.
Wondering what a non-alcoholic spirit actually is? The term essentially covers both distilled botanicals filtered not once, but twice, to remove the alcohol through evaporation, and macerated and extracted botanicals made without the introduction of alcohol. Other types use no alcohol whatsoever, using more inventive techniques like steam distillation.
By definition, non-alcoholic refers to any drink with less than 0.5% alcohol by volume (or ABV). Simply put, the alcohol can't build up in your blood as your body processes it nearly as fast as you drink it. Take a pint of 0.5% beer, for example, which sits at about 0.28 units of alcohol, and has roughly the same ABV as a very ripe banana. Yep.
Keep scrolling for Foodism's pick of the ten best non-alcoholic spirits; they're our favourite blends and the ones that hit your palate with complex enough notes to actually make you forget you're not boozing. Cheers to that.
The best non-alcoholic spirit alternatives: gin
1. Salcombe Distilling Co's New London Light
£27.50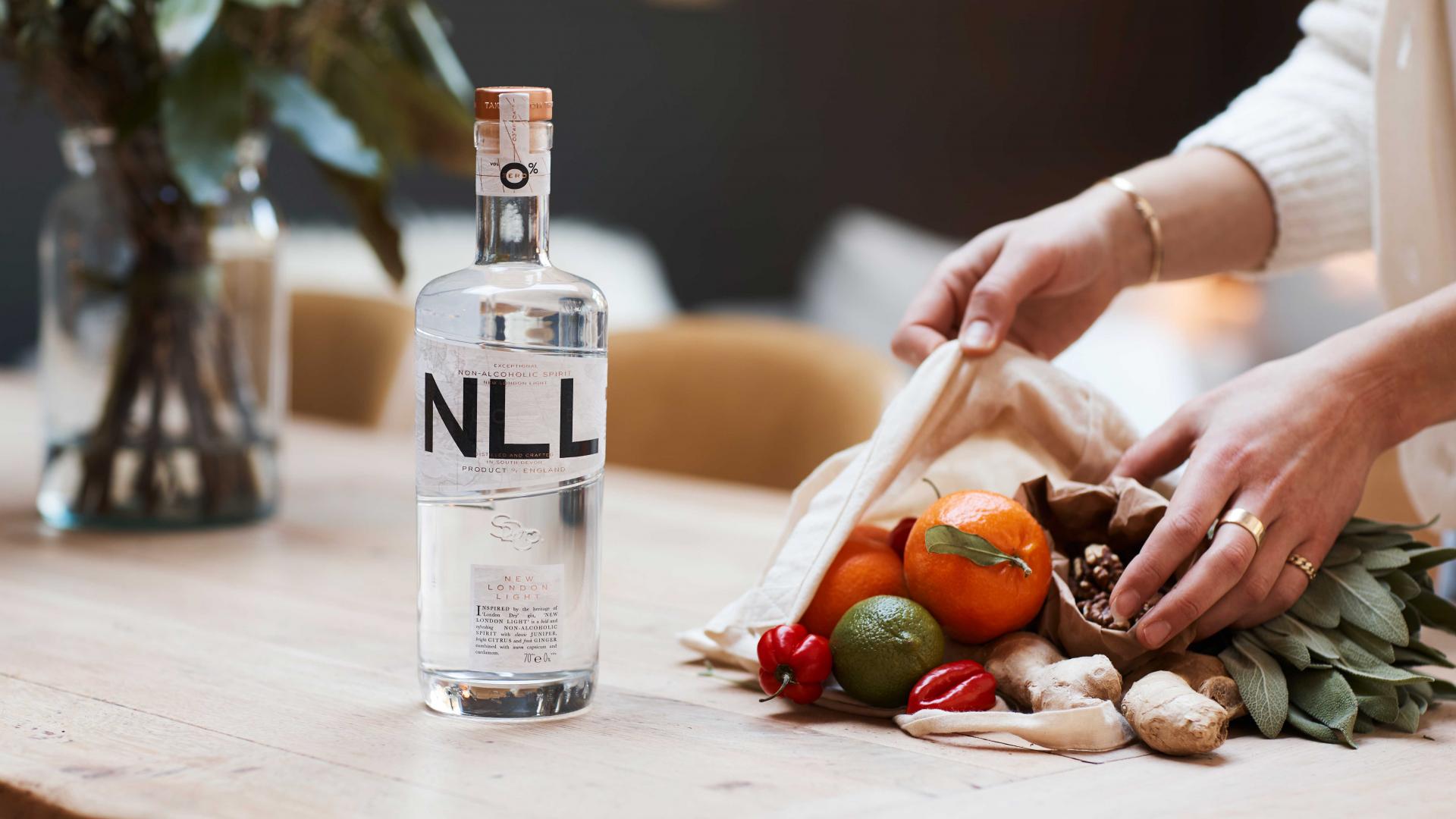 Orange, sage, cardamom, cascarilla bark, lemongrass, ginger and habanero chilli are just a handful of the botanicals to be found in this critically acclaimed new non-alc gin-style spirit from Salcombe Distilling Co. The recipe was inspired by the cargoes of exotic fruit that would be delivered to the deep water harbour at Long Island, USA in the 19th century – its entrance guarded by the New London Lighthouse. Neat.
2. Ceder's alt-gin range
£19.99. Available from Waitrose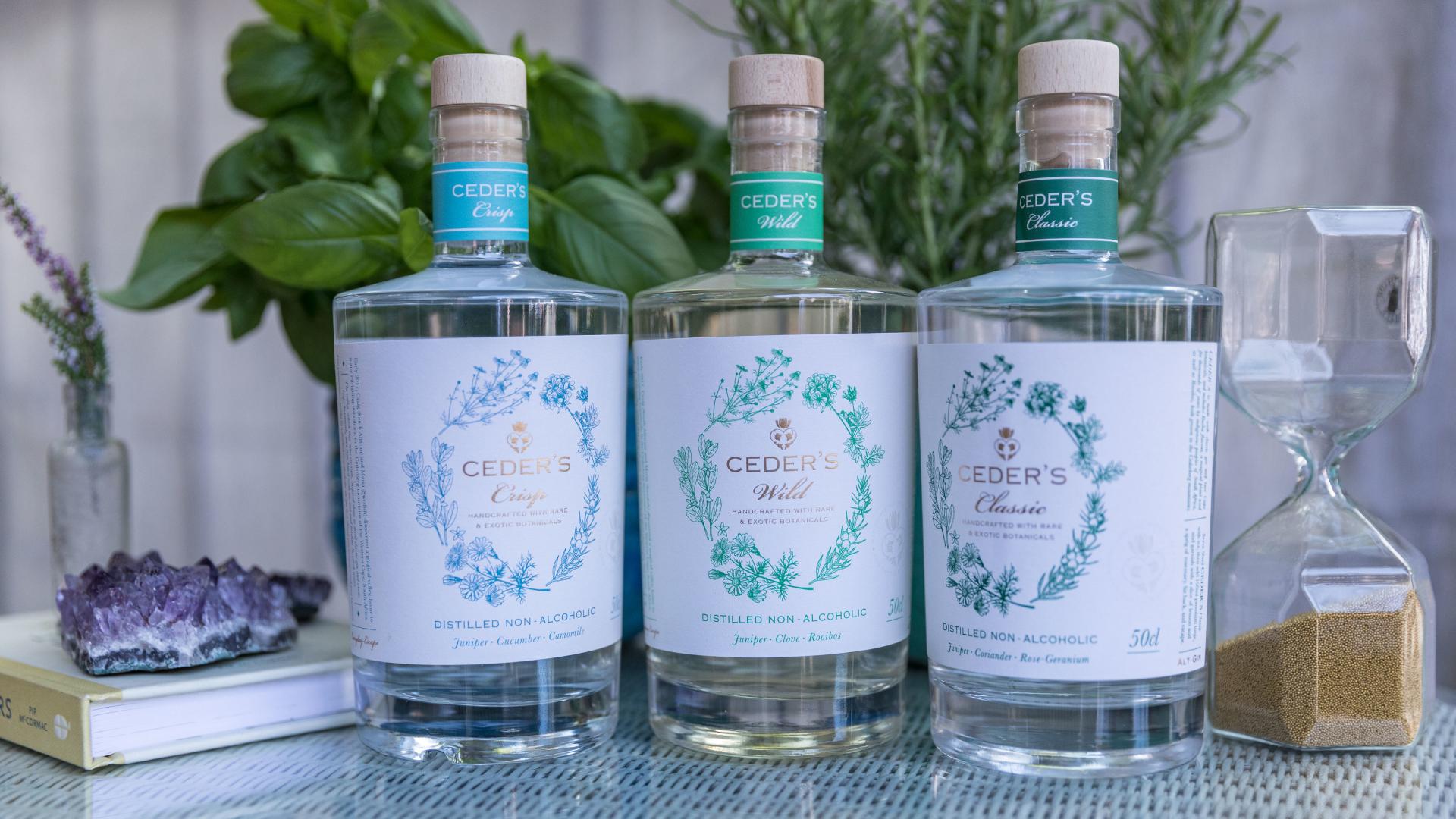 Nicholas Andrews / Everynight Images
Is there anything like a crisp gin and tonic on a hot day? Or even a gin and tonic on a crisp day? Or a gin and tonic on any day? With London's love of gin continuing to boom, those looking for something a little less potent have been desperate to find a replacement for their beloved tipple – and Ceder's alt-gin is leading the way. Made with South African botanicals like rooibos and the more usual gin culprits then blended with clear Swedish water, this liquid is as good as it gets. Ceder's has four different serves: floral and balanced; refreshing and tranquil; spicy and intriguing; irresistible and vibrant.
3. Fluère Alcohol-Free Spirits
£20. Available from Ocado
How about a non-alcoholic spirit that's both good for you and wards off evil spirits? OK, so we're not so sure about the second part, but after the 2020 we had, we'll roll with it. Fluère's four luxe non-alc spirits are inspired by the Ancient Roman use of botanicals to increase health and vitality, using disinfecting lavender, kidney and liver-boosting (and evil-spirit-deterring) juniper, and intestine-friendly coriander. Our interest is particularly piqued by Fluère's Smoked Agave, packed with smoke and honey on the nose and black pepper on the palate.
4. Strykk Not Gin, Not Rum and Not Vodka
£18. Available from Sainsbury's and Ocado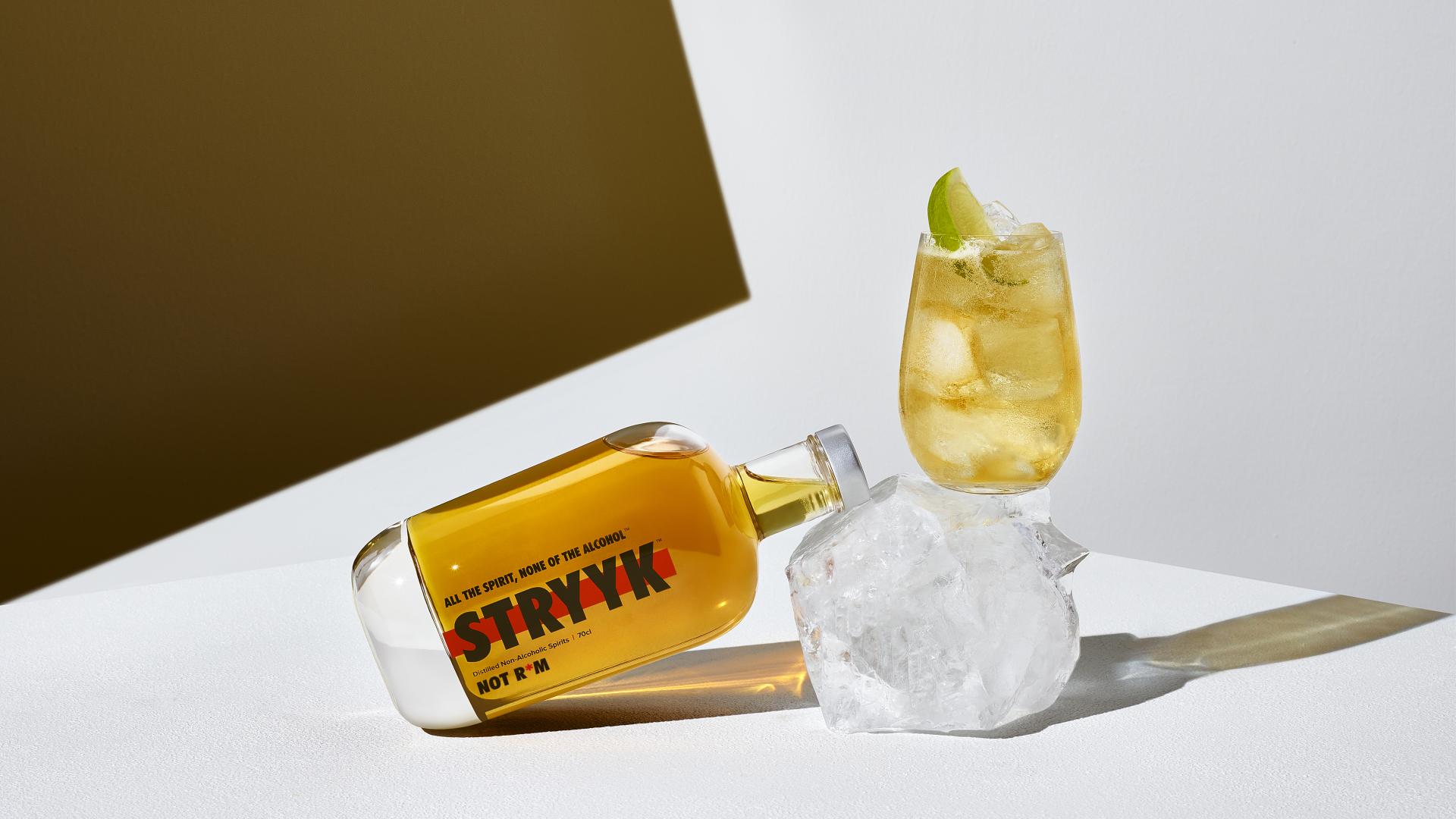 Whether you're a moscow mule, martini or caipirinha kinda person, everyone loves a cocktail and, with STRYYK, you can now enjoy your favourite sans any of the actual vodka, gin or rum. STRYYK's non-alcoholic spirits are made from botanicals and distillates, and are created in collaboration with top bartenders to really perfect the reconstructed flavours of spiced rum, London dry gin and traditional vodka.
The best non-alcoholic spirit alternatives: rum and whisky
5. Lyre's Non-Alc American Malt
£23.50

Both vegan and non-alcoholic, this ground-breaking spirit ticks all the January boxes – and it's especially welcome because it cleverly captures the essence of an American bourbon malt. Vanilla, toasted nuts and herbal notes come together, with an impressively long finish for something that doesn't contain booze. Try it with ice cold cola or in an old fashioned. Doesn't tickle your fancy? Lyre's has a wide range of non-alc spirits, including the Coffee Originale that's just crying out for an affogato. 
6. Caleño Dark & Spicy and Light & Zesty
£18. Available from Sainsbury's
Caleño's two alcohol-free spirits are as funky as they look, with a fiesta vibe that's bound to make you feel good. The dark and spicy blend is packed with pineapple, ginger and cola nut, for a taste that'll transport you straight to the tropics. Given we won't be lounging on a beach any time soon, we'll take that.
7. Celtic Soul Distilled Non-Alcoholic Dark Spirit
£24.99
Sweet vanilla, spices and oak cask wood flavours come together for a holy trinity in this new non-alcoholic dark spirit. It comes from the team behind market-leading Ceder's alt-gin, too – more on which later – so you know they know what they're doing. A good winter warmer, on its own or in a mocktail.
8. ZEO Non-Alcoholic Spirit Spiced Oak
From £25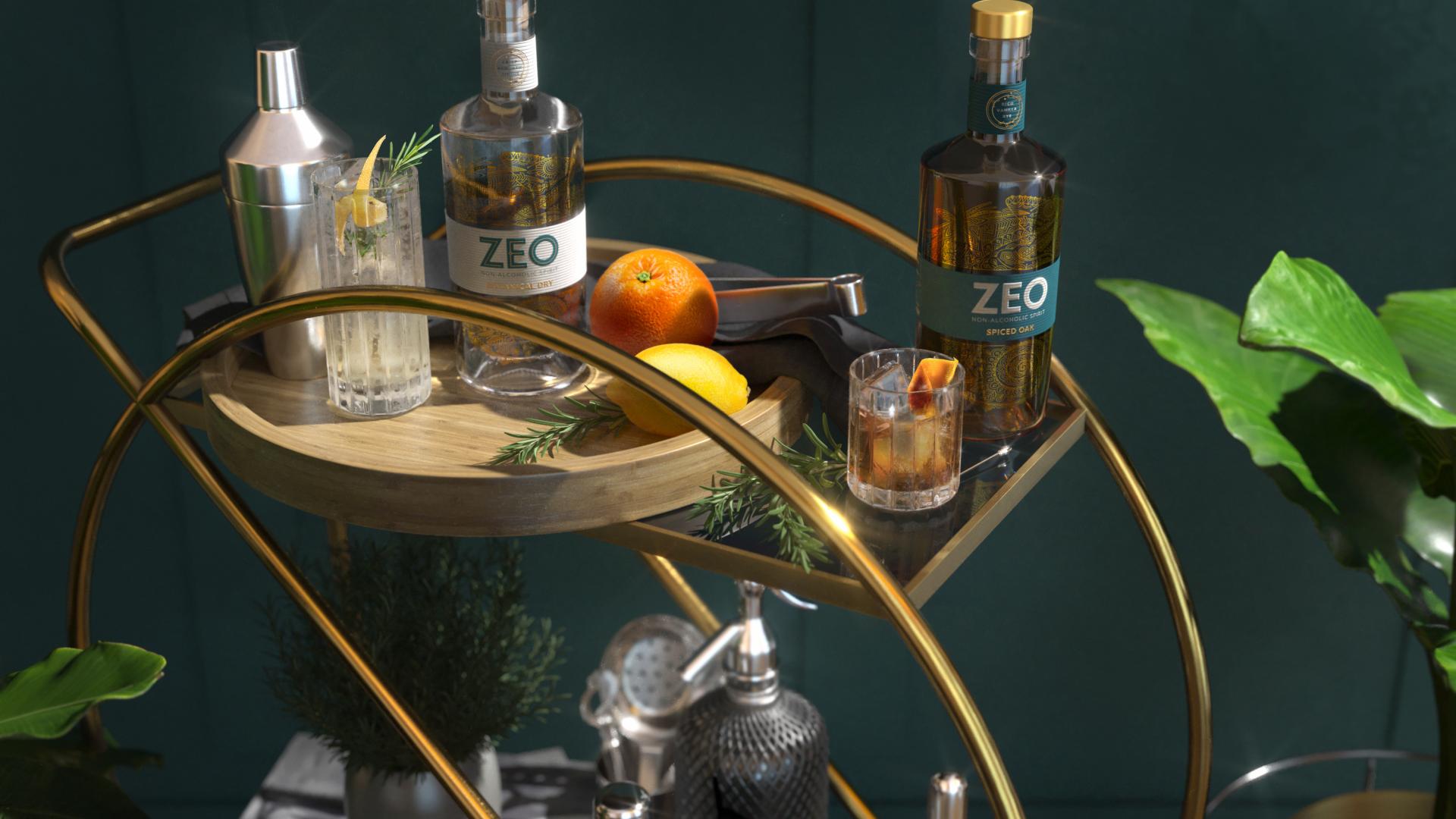 We're not ashamed to say we love drinking, but we're also not ashamed to admit we like to take a break from time to time – and it's made all the easier by ZEO, a new non-alcoholic spirit from award-winning bartender Simone Caporale, a man who seriously knows his booze. He's spent three years working on this new range, with a real focus on recreating the mouthfeel and flavour of hard liquor in a zero-alcohol spirit – so you know it's going to be good. There are two expressions to choose from: Spiced Oak and Botanical Dry, so all tastes are covered. You can even use them to whip yourself up damn good mocktails, like this non-alcoholic margarita.
The best non-alcoholic spirit alternatives: aperitifs
9. Everleaf Forest, Marine, and Mountain
£18. Available from Sainsbury's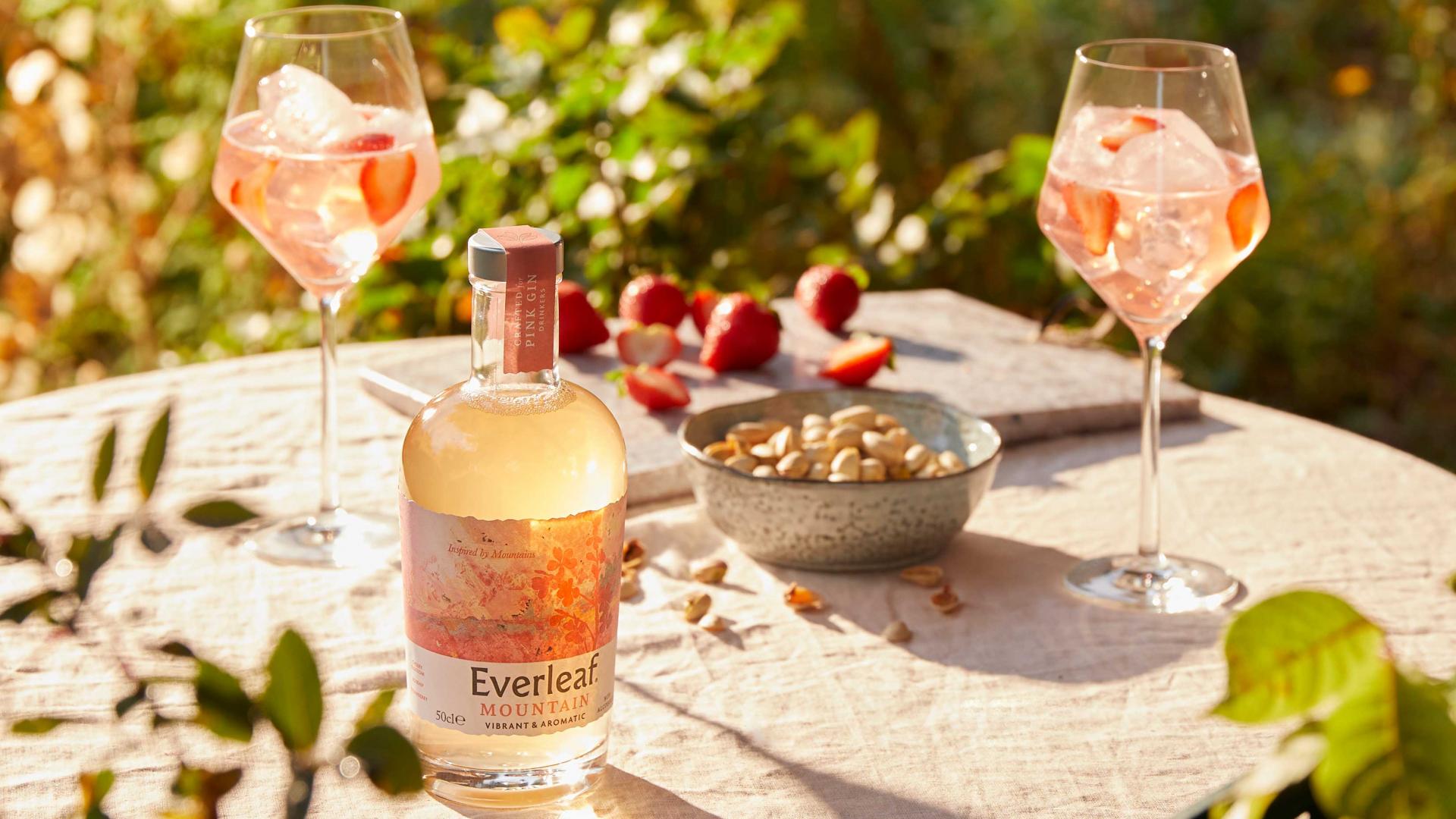 Everleaf gets bonus points for being both delicious and having one of the best back stories. Founder Paul Mathew's story is a conservation biologist-turned-bartender-turned-non-alcoholic-spirit-maker, using his botanical adventures around the world to inspire his products, researching and sourcing the core plants that make up the ingredients for Everleaf as he travelled. There are now three different versions. The original, Forest is a complex concoction of rich vanilla and saffron; bitter and earthy gentian; and vibrant vetiver and orange blossom combined to offer a bright bittersweet complexity. We haven't sampled the two new takes, Marine and Mountain, but given Everleaf set the bar this high, you know they're going to be good.
10. Wilfred's Non-Alcoholic British Aperitif
£18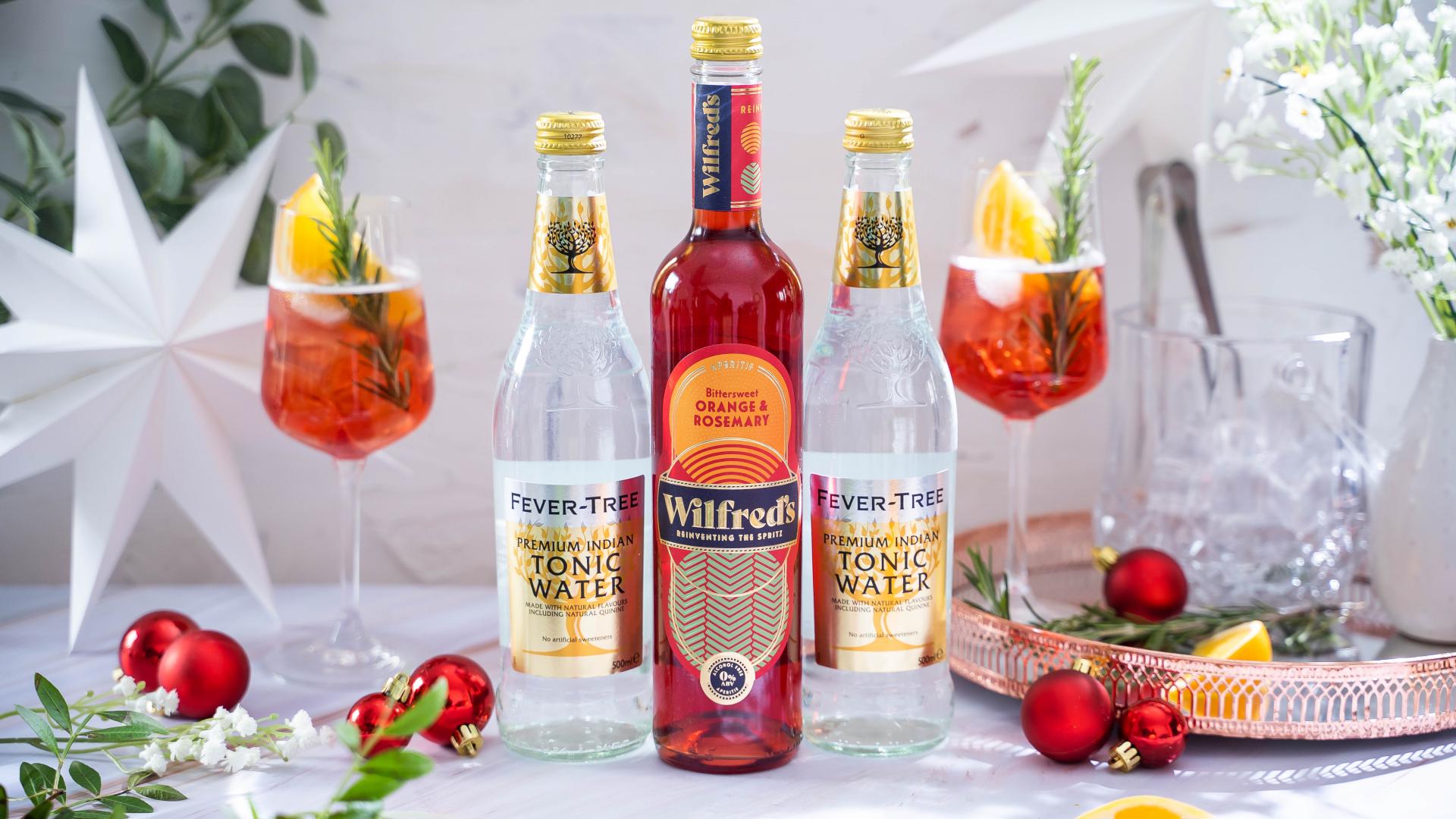 If your go-to is a negroni or an americano, look to Wilfred's bittersweet orange and rosemary for an amaro alternative. Zesty orange and aromatic rosemary are lifted by a sweet, sharp hint of rhubarb, making it the perfect partner for a spritz. Now all we need is some aperitivo – and preferably some Italian sunshine.