Craft Beer Rising
21-23 February; 91 Brick Lane, E1 6QR
Beer festivals are great, aren't they? Loads of brewers in the same place, a little bit of live music, plenty of lovely grub to soak up all those brews you'll be drinking while you're there... Yep, we love 'em. And thanks to Craft Beer Rising, which returns to The Old Truman Brewery in Shoreditch from 21-23 February, they aren't just a summertime jam. Since the first festival way back in 2012, Craft Beer Rising has carved itself a niche in the London beer festival circuit, bringing the best of craft, independent and contemporary beers to a buzzing venue at the heart of London, and not stopping pouring until the taps run dry. This year is no different, with more than 155 breweries from around the world pouring, plus a line-up of eight street-food traders, plus DJ sets, live music acts and more.
Margarita Masterclasses at Ella Canta
22 February-30 April; One Hamilton Place, W1J 7QY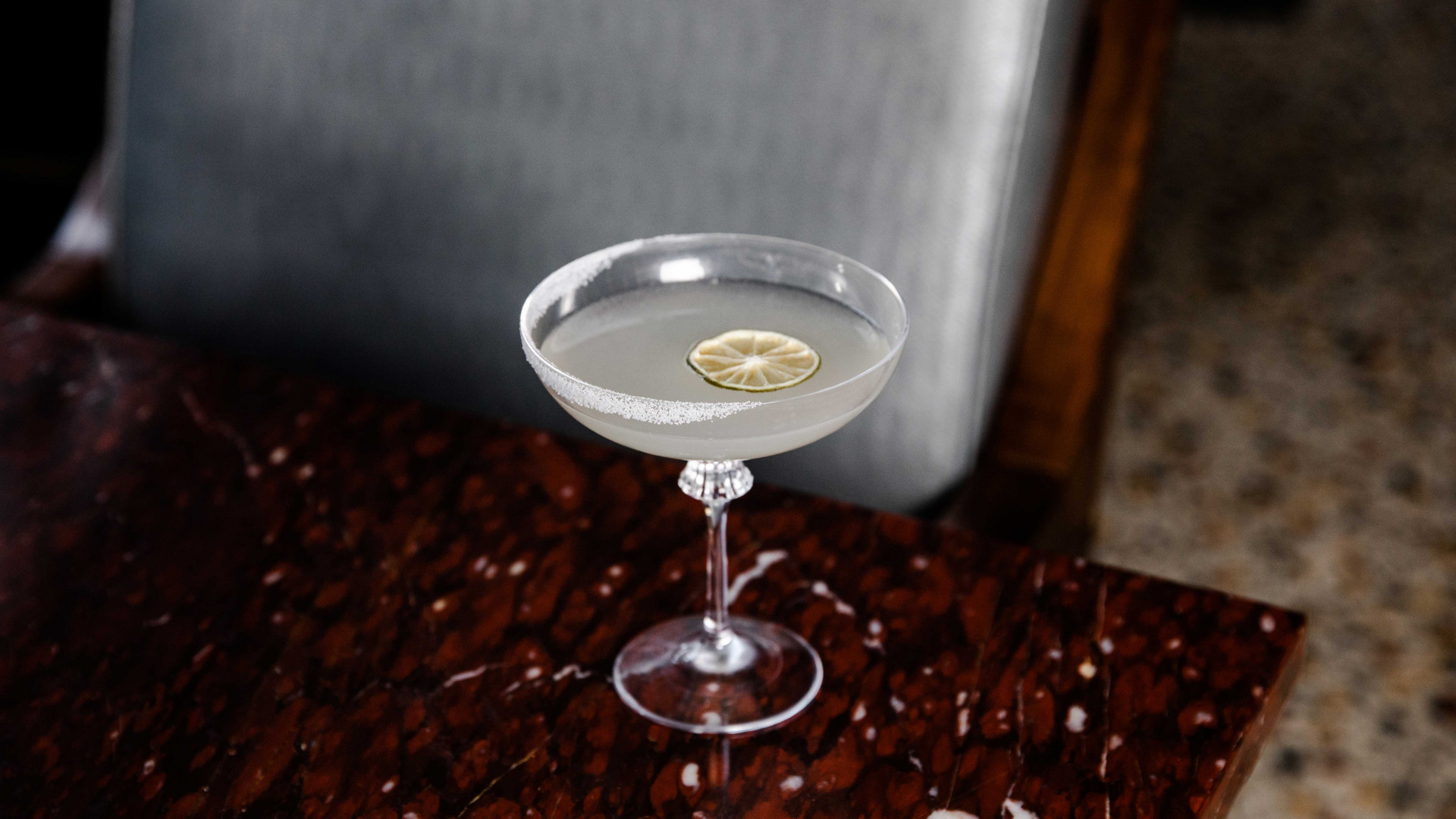 What's your margarita game like? Average to middling, we'd assume. Well, mate, it's time you sorted that out. In honour of National Margarita Day on 22 February, Ella Canta is opening its doors to the public to discover the secrets behind making the perfect tequila cocktail for the beginning of its series of nifty margarita masterclasses. Taught by the bar's resident alcohol experts, you can expect to leave the bar well-versed in all things margarita. Don't worry if you're a bit of a lightweight, either. There'll be plenty of food to soak up the damage from the mezcal tasting. Guacamole, quesadillas, and tostadas round out a spread of top-notch Mexican dishes. Tickets cost £69.
Joe Allen's musical brunch with the cast of the Lion King
24 February; 2 Burleigh Street, WC2E 7PX
Right in the thick of Covent Garden and the wild, wild west of London's theatre country is where you'll find Joe Allen's New York-style brasserie. It's also where you'll find the cast members of The Lion King this Sunday as they take to the stage to perform traditional African melodies and their favourite West End classics. Whilst the cast use their throats for singing, you can use yours for eating as you work your way through Joe's brunch menu of classic including ricotta pancakes with maple syrup and sweetened mascarpone; grilled steak and eggs with hash browns and tomatoes; and lobster brioche roll with poached lobster, spicy mayonnaise. Lubricate your vocal chords with some of Joe Allen's cocktails while you're at it, too. Brunch is available from 11am-4pm and the musical performance will take place from 12:30pm. Hakuna Matata.
What colour is Jazz? at Chats Palace
23 February; Chats Palace, 42-44 Brooksbys Walk, E9 6DF
You know that lovely moment when you get all of your friends together in the same room at the same time? This is a lot like that. Foodism 100 nominees Hackney Roots and Headway East London have joined forces for the ultimate feel-good weekend at Chats Palace – a stunning Grade II listed building in Homerton, Hackney. It's promised to be a feast for all your senses with live performances from the world class Grand Union Orchestra and MOBO-nominated Camilla George. Throw in some banging food from Little Baobab and you're set for a spectacular Saturday done in honour of a worthy cause.
Unlimited pasta at Palatino
Every Saturday; 71 Central St, London EC1V 8AB
Head to Palatino on Saturday's between 12pm-5pm where, for £25, you can get your fill of unlimited plates of pasta. Yes, you read that right. Unlimited. Pasta. There's not really much else that needs to be said, really. Though the dreamy carb deal also includes a free Palatino Spritz. Book ahead now to ensure you don't get left out on the linguine feast.
Rum Punch Brunch at Rudie's
Every Saturday and Sunday; 50 Stoke Newington Road, N16 7XB
If you fancy sipping on some rum-infused cocktails with some real spicy food, then get on down to Rudie's in Dalston this weekend. Running from 12-4pm every Saturday and Sunday, the rum punch brunch offer allows you to get one of Rudie's delicious main dishes (including a hearty 'Full Jamaican' of ackee & saltfish, lamb sausages, baked butter beans, sautéed spinach, boiled green banana and bakes) as well as access to bottomless rum punch for an hour and a half. All of which will only set you back a mere £18. Jerk and rum is a hard combo to top at that price, so make the most of it this weekend.
Wake up and smell the coffee (and orchids)
Until 10 March; The Princess of Wales Conservatory, Kew Gardens, TW9 3AB
The ever-popular Orchids Festival returns to Kew this month and this year the gardens has looked to Colombia for inspiration. Perfect for those who'd rather not spend their weekends shivering in a park somewhere, you can escape from the cold and indulge in a multi-sensory journey around the toasty Princess of Wales Conservatory. It's set to be a bright carnival of Colombian colour with the heady scent of flowers and fresh, ready-to-sample Colombian coffee in the air.
Grab a Pie and a Pint at Rochelle ICA
Every Sunday; The Mall, SW1Y 5AH
Never will you ever feel forlorn on Sunday afternoons again, because, starting from 17 February, Margot Henderson and Melanie Arnold will be on hand with pints and pastry to save the day. All you have to do is get on down to the Rochelle Canteen ICA where the two chefs will be running a series of Sunday evening 'Pie and a Pint' dining menus. An excellent pie and a pint (or a glass of house wine) for £10? Monday morning doesn't seem too bad after all.
Have a lovely time with Luna Cinema at the Natural History Museum
Until 12 March; Cromwell Road, SW7 5BD
Let's face it: we've all, at least once, wished that Night at the Museum was more than just a movie – after all, running around all the galleries after dusk seems like a lot of fun. Luna Cinema at the Natural History Museum is a little like that. If you take out Ben Stiller and that whole magical Egyptian artefact thing that is. And this weekend the roving cinema screen will be showing the likes of Kill Bill Vo. 1, Thelma and Louise and Love Actually. Chairs and fresh popcorn are very much provided, too.