On an unextraordinary evening, in an unextraordinary week, during this extraordinary year, I stumbled upon the website IMissMyBar.com.
At the slide of a touchpad, I found out, you can dial up the sound of a bartender working, make a room sound as full as you like, and add a splash of lifelike bar ambience – all from the comfort of your sofa.
The site, put together by Spanish bar Maverick during Covid-19, is just one of the thousands of creative outlets that bars and their tenders have served up since they were locked down all those months ago.
Here in London, bars quickly batched and bottled their cocktails, bar owners oiled their delivery bikes and ready-to-drink (RTD) cocktails sales rose by 40% last year, according to the Financial Times.
Home delivery of drinks and takeaways have been a lifeline for bars up and down the country as they fight to keep their staff, their premises and their reputations.
But while these short-term innovations have been testament to the boundless creativity of drinks makers, as London slowly reopens there are businesses who are hoping to come out of the other side of the pandemic with new, fresh models for the drinking experience in the long term.
So, with that in mind, will we all just fall back into old routines in 2021, or will next year be the dawn of a new kind of drinking?
"We had a go at the bottled cocktails during lockdown," says Ciarán Smith, one half of Islington's Irish-inspired cocktail bar Homeboy. "But everybody was doing the same thing and nobody was setting themselves apart, so we washed our hands of it. I had a think about how we could evolve it, and rethought the business model of an off license."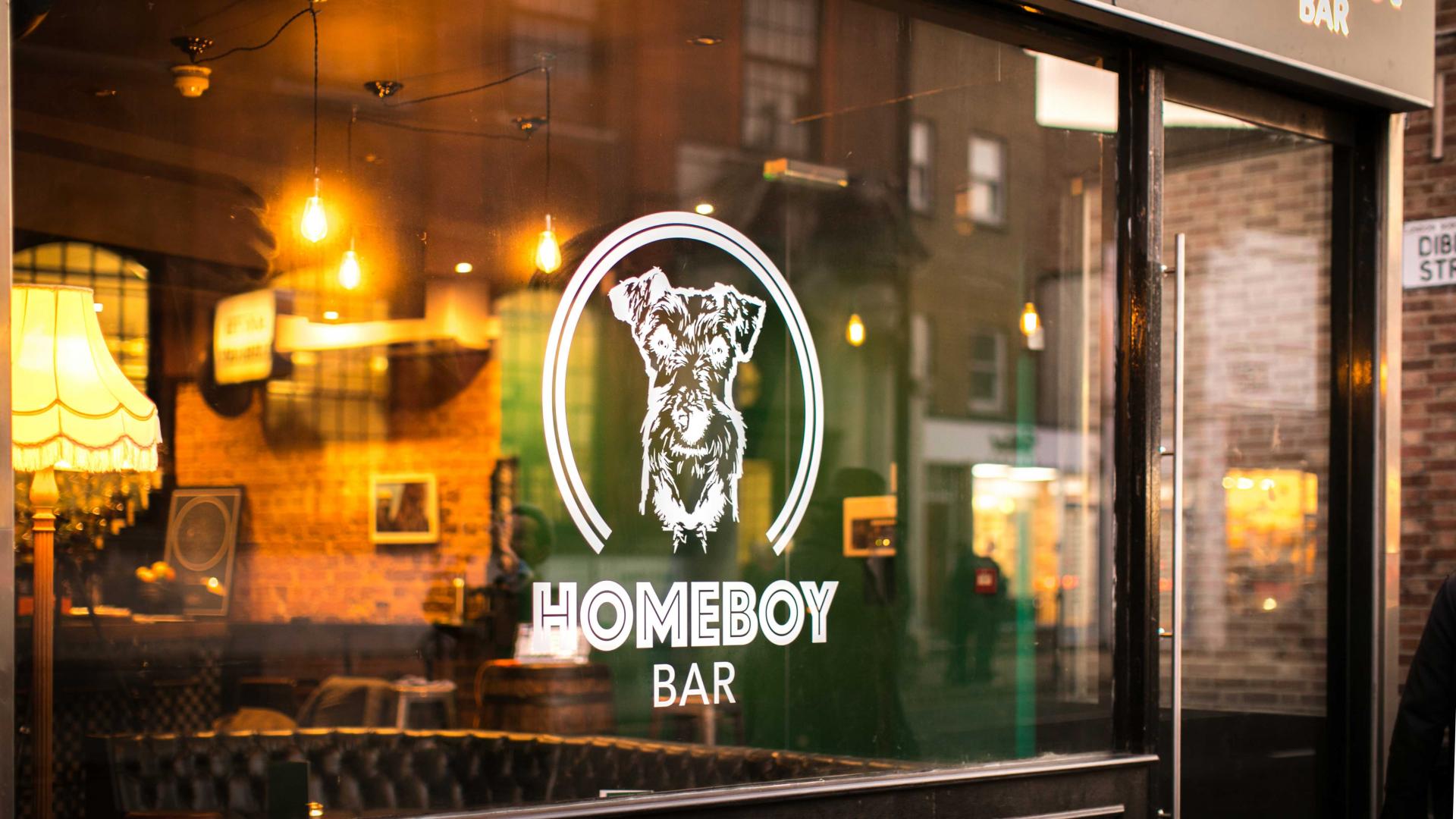 As I write, Smith and his business partner Aaron Wall have just secured a spot at 4 Exmouth Market for The Bottle Shop, where alongside bartender Conor Bartley, the duo plan to provide customers with Smith's new vision when it opens in late spring: "It needs a USP, a new product line, an e-commerce platform and informed staff," says Smith."
When it does open, customers will be greeted at the door with a menu and be able to shop using colour codes that denote different flavour profiles.
They'll be able to choose from eight signature bottled cocktails, as well as a selection of serves the team will be producing on behalf of international bars including Paris's Little Red Door, Sydney's Maybe Sammy and Barcelona's Two Schmucks.
There'll also be spirits (entry-level and premium versions of each category), around 100 wines, plus hard seltzers and non-alcoholic drinks – not to mention monthly subscription options, in-house bar stations and investment boxes with one-off releases from distilleries.
The Bottle Shop will bridge the gap between drinks shops, off-licences and bars
It's a project that's full of ambition (and that's without mentioning the 400-capacity Homeboy site they're also launching in Embassy Gardens later in the year) and Smith and Wall believe that The Bottle Shop will bridge the gap between high-end drinks shops, local off-licences and bars, bringing the retail and hospitality sectors together in harmony.
The concept of combining retail and hospitality is something that big-name bartenders Monica Berg and Alex Kratena have done, with an off-licence full of creative RTD cocktails launched from their Old Street bar Tayer + Elementary, an add-on also born of lockdown.
Some more beer-focused establishments, meanwhile, such as nearby Fugitive Motel in Bethnal Green, were doing takeaway canned drinks long before Covid (albeit on a smaller scale).
In fact, the multifaceted venue isn't something new, and there were few champions before the pandemic hit. One such venue is TT Liquor, which opened in Shoreditch in 2017.
Co-founder Stephen Thompson was one half of events business Mixology Events, so when he and Alastair Tatton opened their venue, they wanted to incorporate a shop, masterclasses and other elements that most bars have only implemented in the last 12 months.
"It's funny," says Thompson, "I recently looked at an old post from 2014 and realised we actually used to sell bottled cocktails. I was even looking at doing beer subscriptions."
Whether Covid-related or otherwise, the concept of quality drinks by convenience is certainly picking up steam. A few years ago, hospitality operator 10 Cases launched the app Drop – a service that delivers high-quality wines to customers around London, ordered via smartphone and delivered on e-bikes that even include onboard refrigeration – to partner its bricks-and-mortar wine bar on Drury Lane.
Meanwhile, Thomas Soden, co-founder of London's Nine Lives Bar and The Gunmakers pub, launched canned cocktail brand Ace + Freak back in 2017, long before the category boomed in more recent years.
Now, Soden is getting ready to launch the three expressions in pimped-up vending machines just in time for summer: "There is a mass movement towards convenience and I wanted to put the cans into a format that was good for that," he explains, "so the vending machine leant itself nicely."
Soden and his co-founder Adam Martin – who had previously produced highball vending machines for Glenfiddich – are currently in the process of finalising their new toys' concepts by turning them into full-on mini discos, complete with built-in music and smoke machines.
Inspired by his time in Japan ("There are vending machines everywhere," he says), Soden is hopeful of launching the machines this summer during festival season.
There's also scope for rolling them out in venues or for other brands as time goes on, giving bars and nightclubs more options for quick, fun and interactive sales.
Perhaps the hardest drink to get hold of with pubs and bars closed, though, was draught beer. One of my favourite initiatives during lockdown came from a mobile Guinness bar run by Flight Case Bars, set up by Guinness fan and musician Jack Doolan, of the band Cypher16.
Having built portable Guinness and lager bars (christened Alfred and Henry respectively) to take on tour, 2020 was to be the year he started rolling them out as an experiential business.
Then Covid hit, and he decided instead to load them into the back of a van and take draught beer to the people.
"After the lockdown eased, I realised I could give people a proper pint," he says, "so I put a post on Instagram and asked 'Does anyone want a pint of Guinness?' The first guy who answered asked me to come to Tower Bridge and bought 21 pints."
One company built mobile Guinness and lager bars to take draught beer to the people
Now, Doolan and his ten-strong team run 14 bars in seven vans across London. "People really missed draught beer and I don't think we realised that before Covid. People still freak out when we serve them – one guy who had just proposed even said it was better than getting engaged."
It's not all about instant gratification, though. As with The Bottle Shop, new and exciting subscription-based concepts are becoming more mainstream.
One such concept is Canvas: launched in February this year by a bartender, a brand ambassador and an advertising expert, the business is designed to expand on the concept of delivery cocktails into a more experience-led and curated space.
"There's no next-day thinking behind this," explains former Seedlip ambassador and Canvas co-founder Jonny Shields. "It's a 'good things come to those who wait' kind of thing."
Each month, a new bar concept – curated by the team and based on that month's bartender – is released and 'guests' have 24 hours to sign up.
Two or three weeks after booking their spot, they receive their made-to-order box including drinks, snacks and extras to create the experience (room sprays, playlists, videos and more).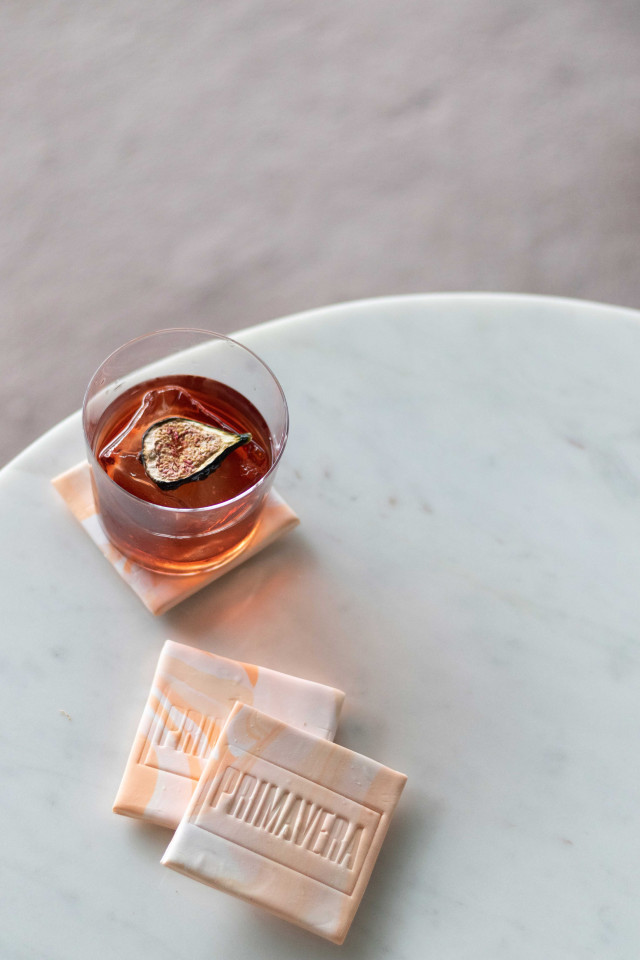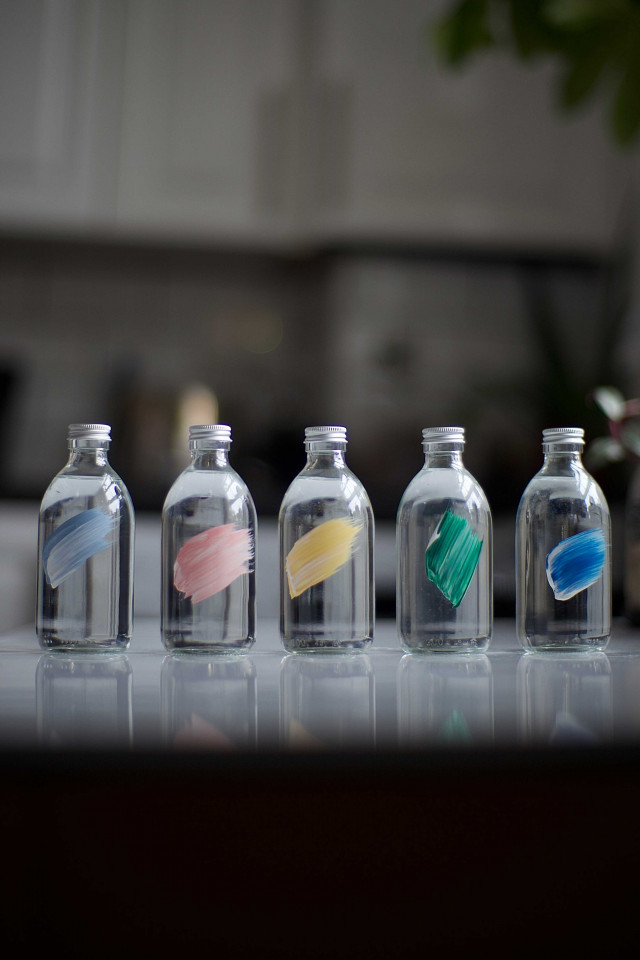 March saw bartender Ed Proctor open Primavera, his Catalan-inspired aperitivo bar box, with more bartender residencies announced each month.
Even more personalised is the Monochrome offering from Remy Savage, who is in the process of opening his new bar A Bar With Shapes for a Name, which takes its inspiration from the Bauhaus art movement, in Haggerston.
Customers can choose their desired base spirit, then they set up a call with the internationally renowned bartender, discuss the main ingredient they'd like added using Savage's expensive (£10k) rotovap machine and receive a 300ml bottle of their own personal distillate.
Savage is taking people's new-found interest in personalising their food and drink and giving them the chance to take advantage of both his skills and his equipment: "A lot of people have been getting better at making drinks at home," Savage says, "but if you don't have access to tools like a rotovap how can you get these flavours into cocktails?"
Of course, as bars and pubs reopen, demand for home delivery may wane as people return to their favourite establishments, with many bars and bartenders no doubt hoping that their venues will be too busy with customers to run a home delivery service alongside it.
But these new businesses and pivots aren't planning on going anywhere. TT Liquor's popular masterclasses have gone virtual (something they're planning on keeping post-lockdown) and Thompson has his eyes on high-quality products, supporting local suppliers and experience-led gifting when it comes to implementing changes as the country's venues start to reopen and we head into summer.
"I do think that people are prepared to buy better quality and are actively going out to find interesting stuff at home," he says. "People might have found new favourite drinks, tried things they hadn't before, and I think the experiential gift market will change because of it."
Some pubs are looking at how they can incorporate new initiatives too. "A lot of pubs are hoping to work with us when they're open so we can help staff out with work," says Doolan.
"And with delivery being king – and us making it possible to sell more draught beer than in pubs – why wouldn't they?" Doolan is planning on running Alfred and Henry for parties and events, and even in pub gardens.
Having strong relationships with the bar industry, Shields is keen to point out that Canvas isn't intended to replace bars but instead to be inspired by them, and is meant to be enjoyed on a monthly basis as opposed to a once- or twice-weekly trip to a bricks-and-mortar venue.
Perhaps the biggest gamble, though, is for Homeboy's Smith and Wall, whose new off-licence will blur the lines quite substantially between the bar and shopping experience.
They don't seem fazed, though: "We're coming out of this lockdown swinging," says Wall. "Maybe we wouldn't have done this if it weren't for Covid, but it's lit a fire under our bellies."
But one thing's for sure: whether it's a ready-to-drink cocktail from a world-leading Parisian bartender, an Irish Coffee or a packet of Monster Munch, a trip to the offie has never sounded so good...