We've had less than two tantalising weeks of dining and drinking back out in the real world, but London's new Tier 3 status is sending us all back to our homes, thirsty and hungry for more – especially given Christmas is the booziest season of all.
We've been raiding our own cocktail recipe section for inspiration, but no matter how good our mixing skills we haven't quite been able to recreate the same vibe ourselves – but these home cocktail kits are raising the bar by bringing the drinks to our doors. 
From how-to videos to paired snacks to playlists, these kits give you just about everything you need to recreate your favourite serves. Mix your own or get them pre-bottled – and they make pretty good Christmas gifts, too. 
The only thing that's missing is the bartender… And we suppose you could train your significant other/child/pet, if you really wanted to.
And if you want to go the whole hog for a special night in, you could order one of these restaurant meal kits, too.
Home cocktail kits: 6 that deliver direct to your door
Nine Lives [pictured above]
£70
Bermondsey's Nine Lives has long been one of our favourite haunts thanks to its tropical vibes and low/no waste approach to cocktailing. And even when it can't open its doors, it's managed to keep its status as totally brilliant, thanks to three cocktail kits: the Moby Dick, the Paloma, and the Nine Lives Ballers. These kits are about way more than the booze: you'll get bamboo straws emblazoned with the Nine Lives logo, the same incense that gets burned in the bar, a bag of popcorn and the bar's ultimate playlist. Just close your eyes and you could almost be there.
Rémy Martin 1738 Old Fashioned Kit
£39.99 for two people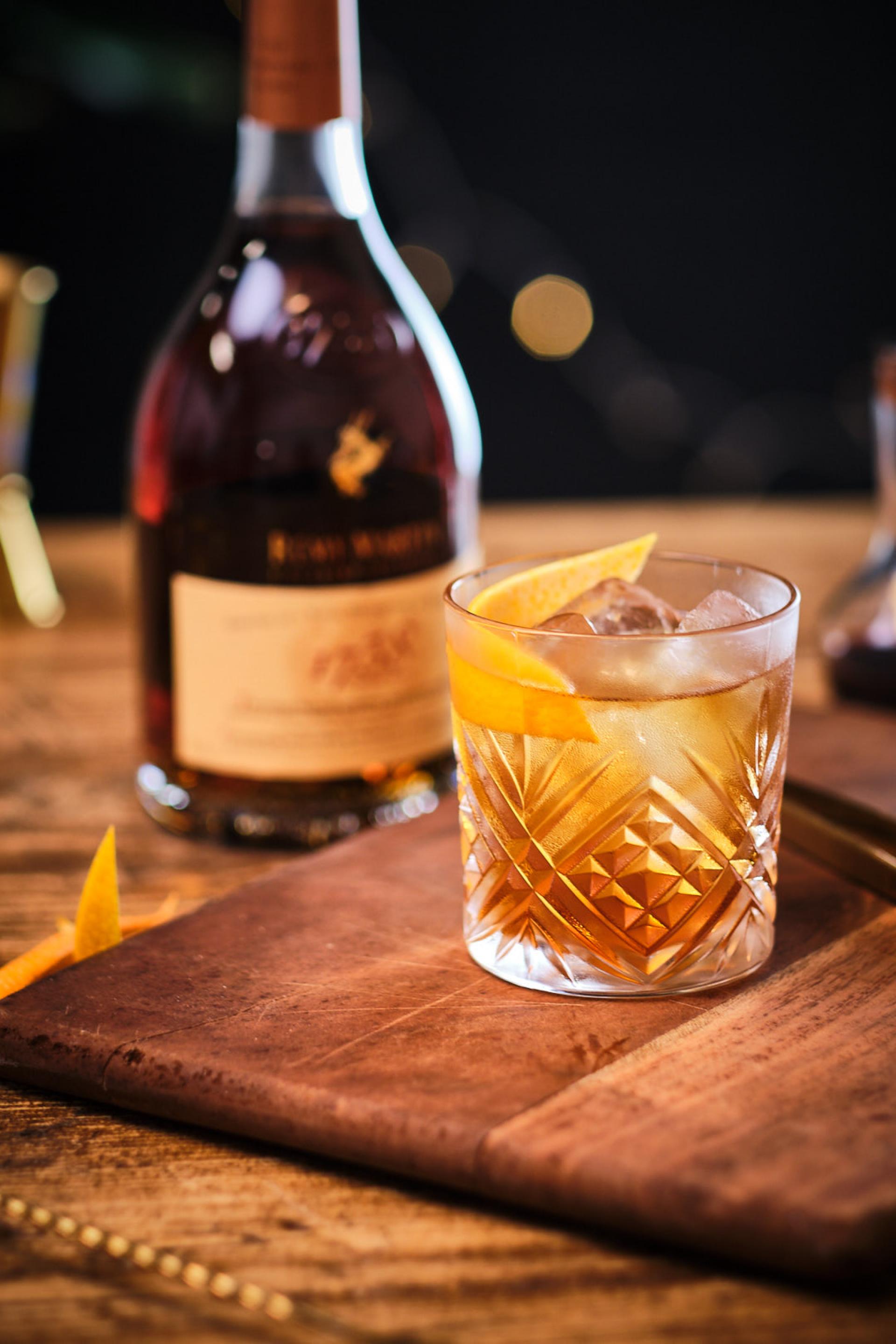 The old fashioned is, in our humble opinion, one of the best cocktails out there. Drink it before dinner, after dinner, with dinner, in the morning – just ask Don Draper. And with Rémy Martin's kit, you can put your own twist on the classic, thanks to a variety of different syrups, bitters and garnishes. You even get two complimentary glasses so you'll look the part, and if you really want to take it to the next level, there'll be a virtual masterclass, so you can get your tekkers nailed.
Club Mexicana Taco and cocktail kit
Watch this space for a launch date...
Margaritas! Tacos! Punch! This is a cocktail kit that truly has it all. First, booze: choose between vegan taco legends Club Mexicana's signature cocktails: Electric Margaritas, with tequila, orange liqueurs, lemon and lime; classic Tommy margaritas; or the Yucatan punch, with rum and tequila (careful now), bananas, pineapple, mango and lime. Then: tacos. And what tacos they are. They're vegan, but you wouldn't know it. Meriel Armitage and her team have got their vegan junk food down, whether you're after the vegan al pastor with seitan, adobado sauce, caramelised pineapple and salsa verde, or the loaded nachos with the vegan ground 'beef'.
Homeslice and Jameson JGL kit
£25 for two, plus cocktails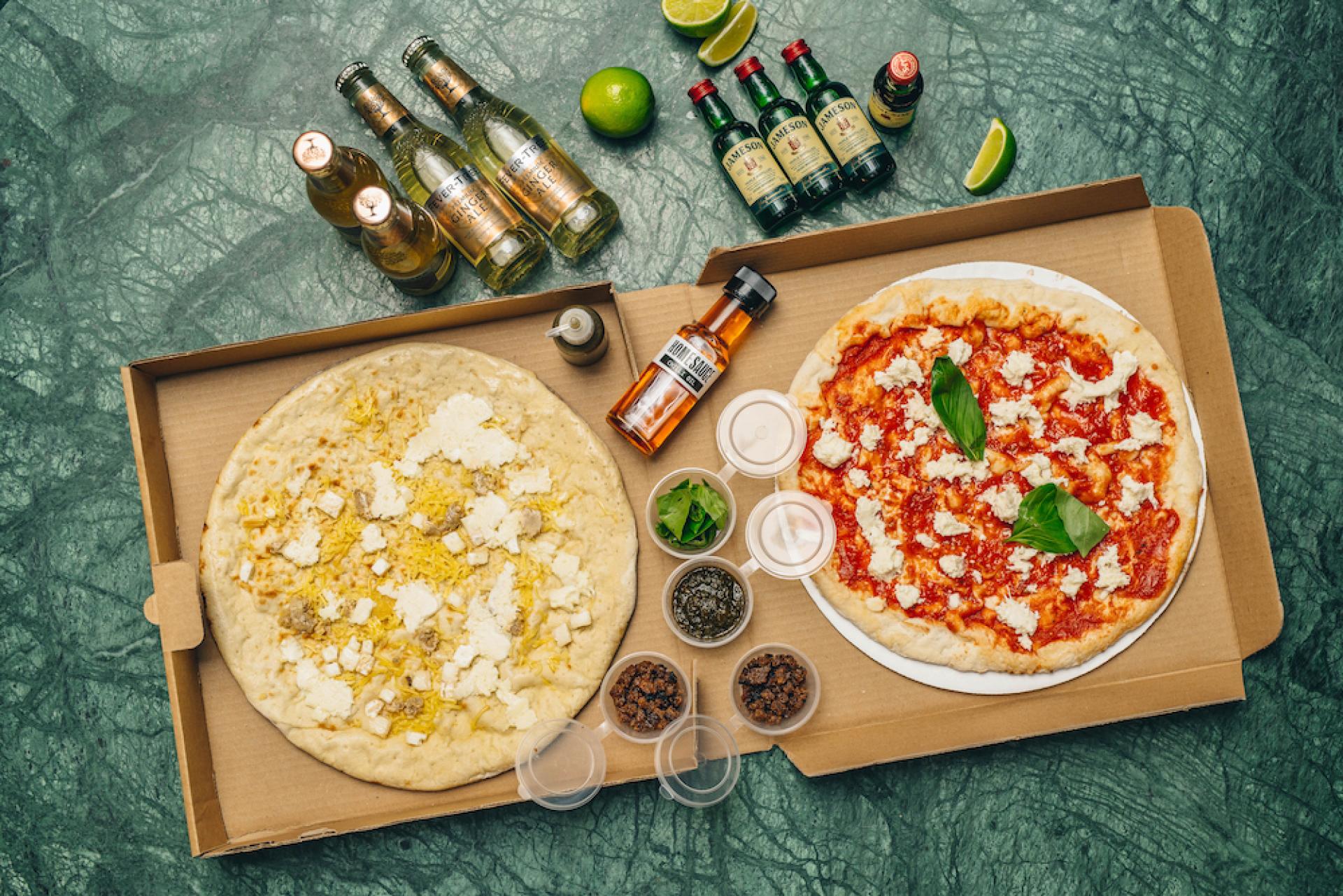 This cocktail kit comes with a full-blown pizza attached – which is definitely the kind of kit we can get on board with. Homeslice is now offering its pizzas for pickup and delivery for you to bake at home, complete with all the essential ingredients for a JGL cocktail (or a Jameson, ginger and lime to you and us). Worried about how you'll fit one of Homeslice's trademark 20-inch pizzas in your oven or your belly? It's downsized its pies to a slightly more manageable 12 inches. Choose from classic margherita; chorizo, corn and coriander; and 'nduja, tenderstem broccoli, fior di latte and chilli oil (you can also swap for vegan nduja if you're that way inclined); and three more of Homeslice's creative combos.
Available nationwide. homeslicepizza.co.uk
Swift At-Home Irish coffee kits
£55 for 16 serves
Cocktails aren't just for the evening, you know. In fact, we say they're definitely for breakfast – especially when the cocktail involved is an Irish coffee. Go the whole hog and order yourself the bottle of Jameson – which makes 16 cocktails – sit down and buckle up for the ride. If you're after bottled cocktails, Swift is offering plenty of those, too – including their famous gin basil spritz and the pear collins.
Cointreau Margarita kit
£64.99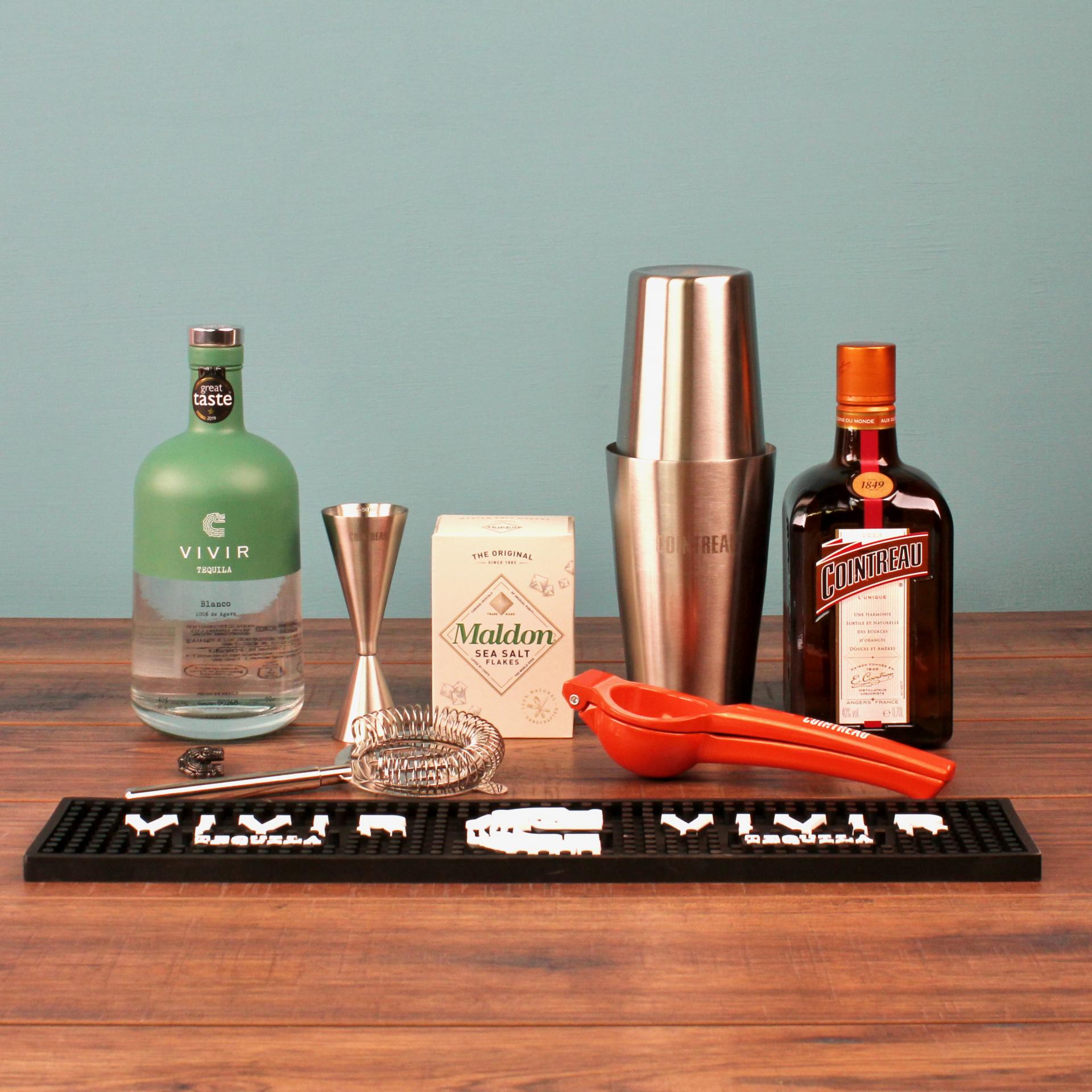 The margarita is certainly one of the most iconic cocktails out there. That being said, we've spent many hours and sampled many recipes in our quest to achieve the perfect level of zingy lime acidity, and, to be honest, we usually get it wrong. So it's with a sigh of relief that we've found these Cointreau margarita kits that come with VIVIR Tequila, Cointreau, Maldon sea salt, plus all the gear you could possibly need. The only thing you need is limes, and loads of 'em. And possibly some tacos (and there are plenty of meal kits for that).
Chapel Down's English 75 kit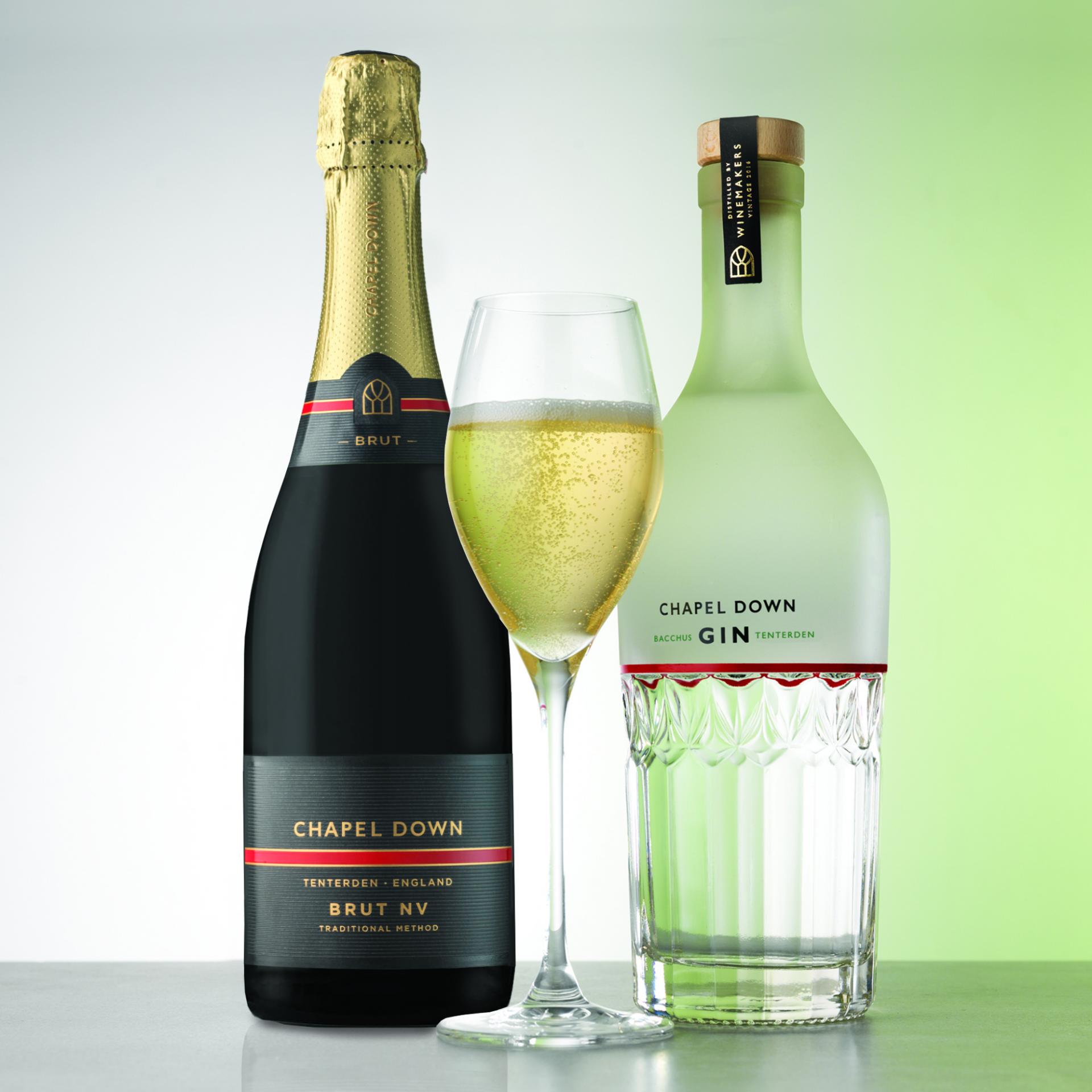 This cocktail recipe kit gives everything you need to make a distinctly English twist on the French 75, using a bottle of Kentish vineyard Chapel Down's brut as well as its own gin. And because you get a full bottles of the booze, you can make a whole host of cocktails. Go on, buy a bottle of Chapel Down's sparkling wine for Christmas while you're at it.

Pre-bottled cocktail kits
Tayer + Elementary's Off Licence, from £30

Tayer + Elementary shot to London food fame thanks to a killer combo of cocktails in the bar and Iberian pork sandos from resident kitchen TATA Eatery. The sandos aren't making their way to people's homes just yet, but the cocktails – devised by Moncia Berg and Alex Kratena (previously of the Artesian) – thankfully have. The duo have managed to bottle some of their most popular serves, like the Palo Santo gimlet, sandalwood martini and bergamot margarita.

Hacha's Mirror Margarita, £35 

There's not much we won't do for a seriously good margarita, and Hacha's are regarded to be some of the best around. You can now get the bar's signature margarita delivered to your door – and the team has even gone one further by creating two new expressions of classic, one with kaffir lime and one with Himalayan pink salt. After more to wet your whistle? Try the luxury agave flights (featuring tequila, mezcal and sotol), which even comes with snacks.
Dishoom's Permit Room Collection, £38

It made a first foray into home delivery with the legendary bacon naan roll kits, now Dishoom has launched a bottled cocktail kit from its Permit Room. With the restaurant group's characteristic flair, the kit comes with three serves: the Permit Room old fashioned (Woodford Reserve bourbon and bay leaf reduction), Sonia's negroni (with Dishoom's own vermouth) and the India gimlet (London Dry gin and celery bitters). You might as well order a bacon naan roll while you're there...