Dear old Dad, king of bad jokes and even worse dance moves. We're not sure a dance lesson would go down all that well as a Father's Day gift, but if your da likes his food and drink, well, that's something we can help with.
On the face of it, dads are pretty easy to please: a pint here, a chocolate there and you're good to go.
But when it comes to thoughtful gifts that tick all the boxes, well, that can be a bit harder, especially when your dad is very discerning in his tastes (the apple doesn't fall far from the tree, right?).
Get the stress out of the way early and start planning now, because Father's Day 2021 is on Sunday 20 June. 
In an ideal world, we'd take our dad to the pub or a nice new restaurant or while away an after in a beer garden, assuming that's his kind of thing. Or maybe a nice wine bar, or a picnic.
But these days, bookings are like gold dust, and reserving a space in an old boozer just seems, well, wrong, doesn't it?
So if you want to give your dad an alternative Father's Day gift, here are some lovely food and drink bits for celebrating the grand event.
We've got non-alc drinks, rum tastings, juicy meal kits, and even a pub in a box, so no matter what he's into, you can find something to his taste.
Nine Elms N.18 [pictured]
£16.95
No booze doesn't mean no fun. Au contraire, friends, and this new release from Battersea-based alcohol-free distillers Nine Elms just goes to prove it. Specially designed to complement good food, N.18 complements rich, savoury dishes. It's made with four types of dark berry and botanicals that lend it an earthy flavour. Drink it like wine, in a spritz or over the rocks – or all three, because you can indulge as much as you like without the hangover.
Ember Snacks x Wild Beer Co. gift set
£30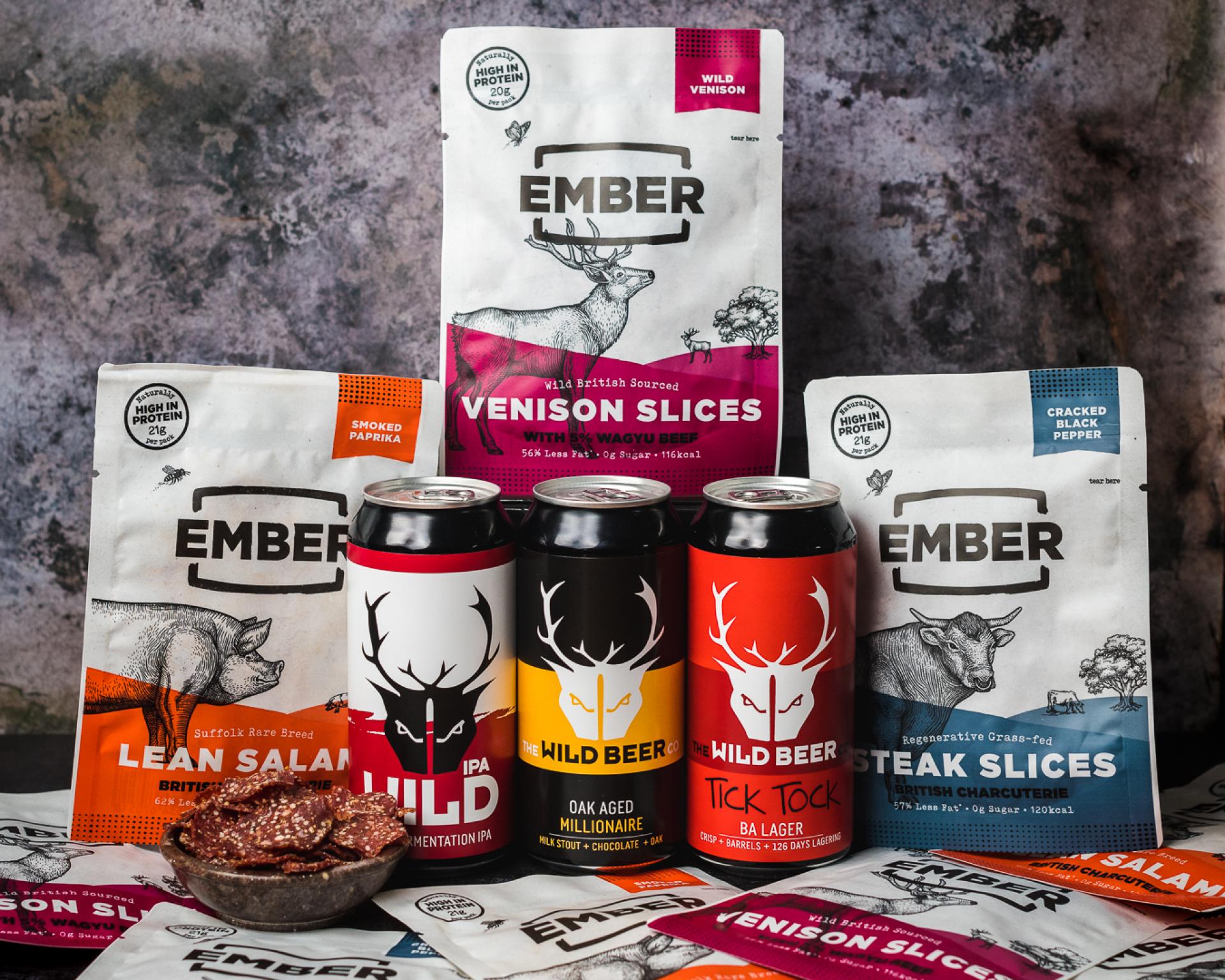 For drinks that hit differently, try Wild Beer Co's beers, which are made using the brand's house wild yeast and ingredients like locally foraged fruits. Each brew has a distinctive flavour that sings of the brewery's love of fermentation and barrel-aging, making it ideal for beer drinks who want to take a walk on the wild side. Sorry, not sorry. Such distinctive beers need distinctive snacks, so for Father's Day the Wild Beer Co has teamed up with Ember Snacks on a gift pack pairing the best-selling beers with sustainably sourced snacks like wild venison slices, smoked paprika salami and cracked black pepper steak slices.
Mount Gay XO rum
£53.75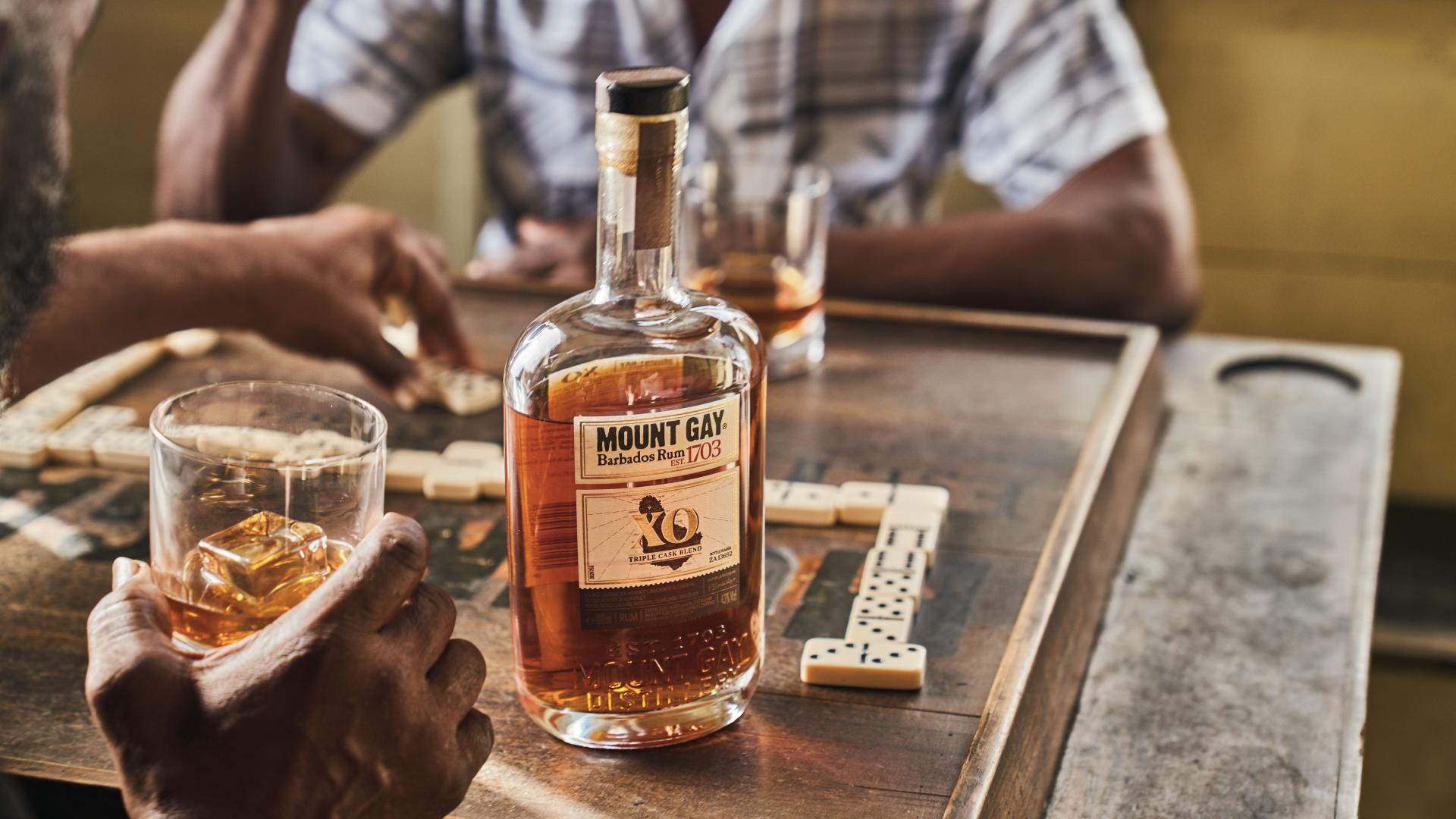 Mount Gay XO rum is a spirit as sophisticated as your dad when he isn't cracking toilet jokes or trying to trip you up (Just ours? Good). This bottling is a small blend of carefully selected rums matured in American whiskey, bourbon and cognac and barrels, which lend it a distinct taste of salted caramel, fig, clove and dark chocolate. If you buy your dad a bottle and then drink most of it, does it still count as a gift?
Salcombe Brewery Co.'s Pub in a Box
£19.99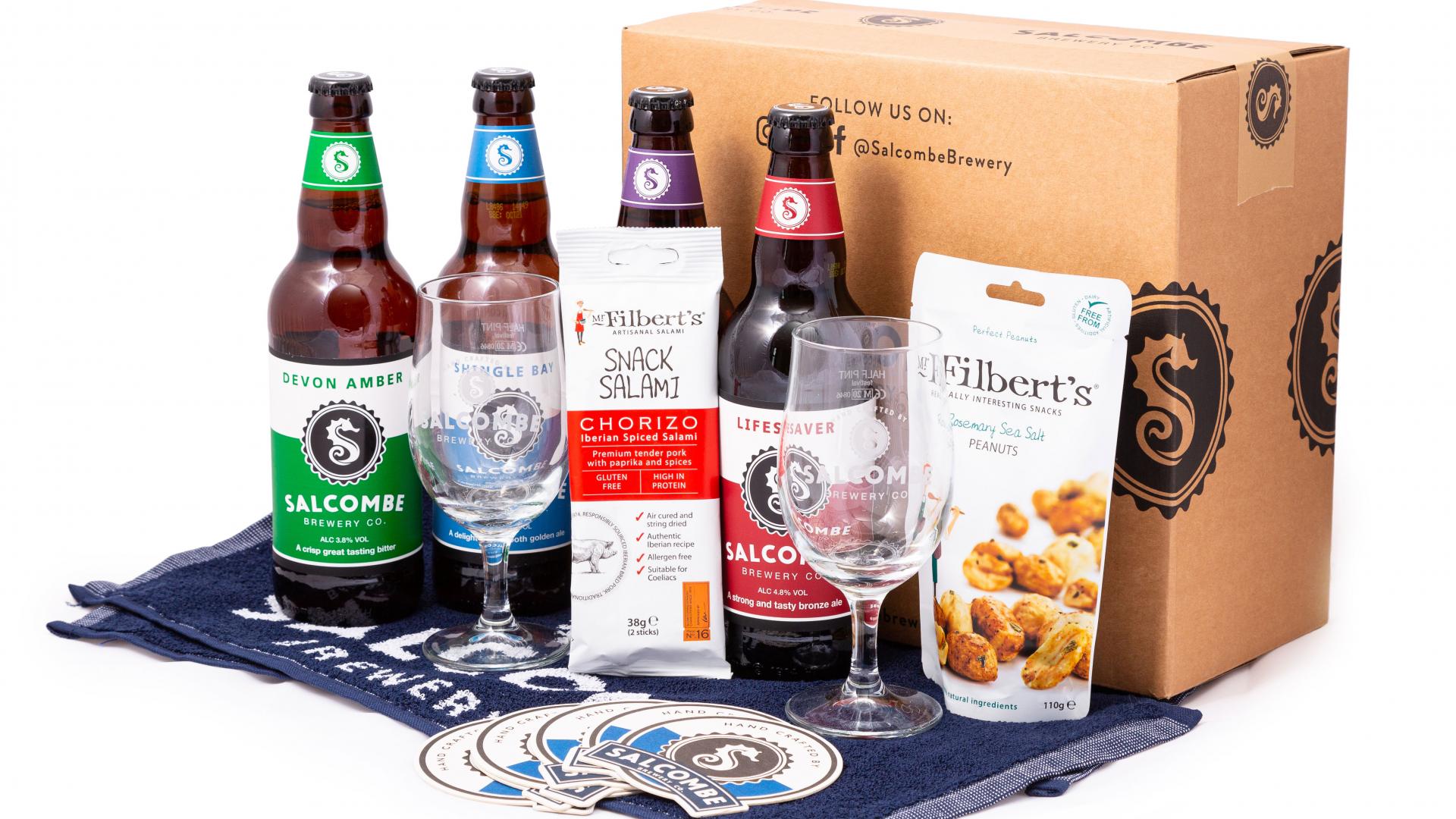 You know what we said about going to the boozer? Bring the pub to you, sans social distancing, with Salcombe Brewery's Pub in a Box sets. You'll get a pint glass, a bar mat, beer-friendly snacks and a host of beers to try – and you can even get a gluten-free box, too.
Spiced Rum Tasting Set from Drinks by the Dram
£24.95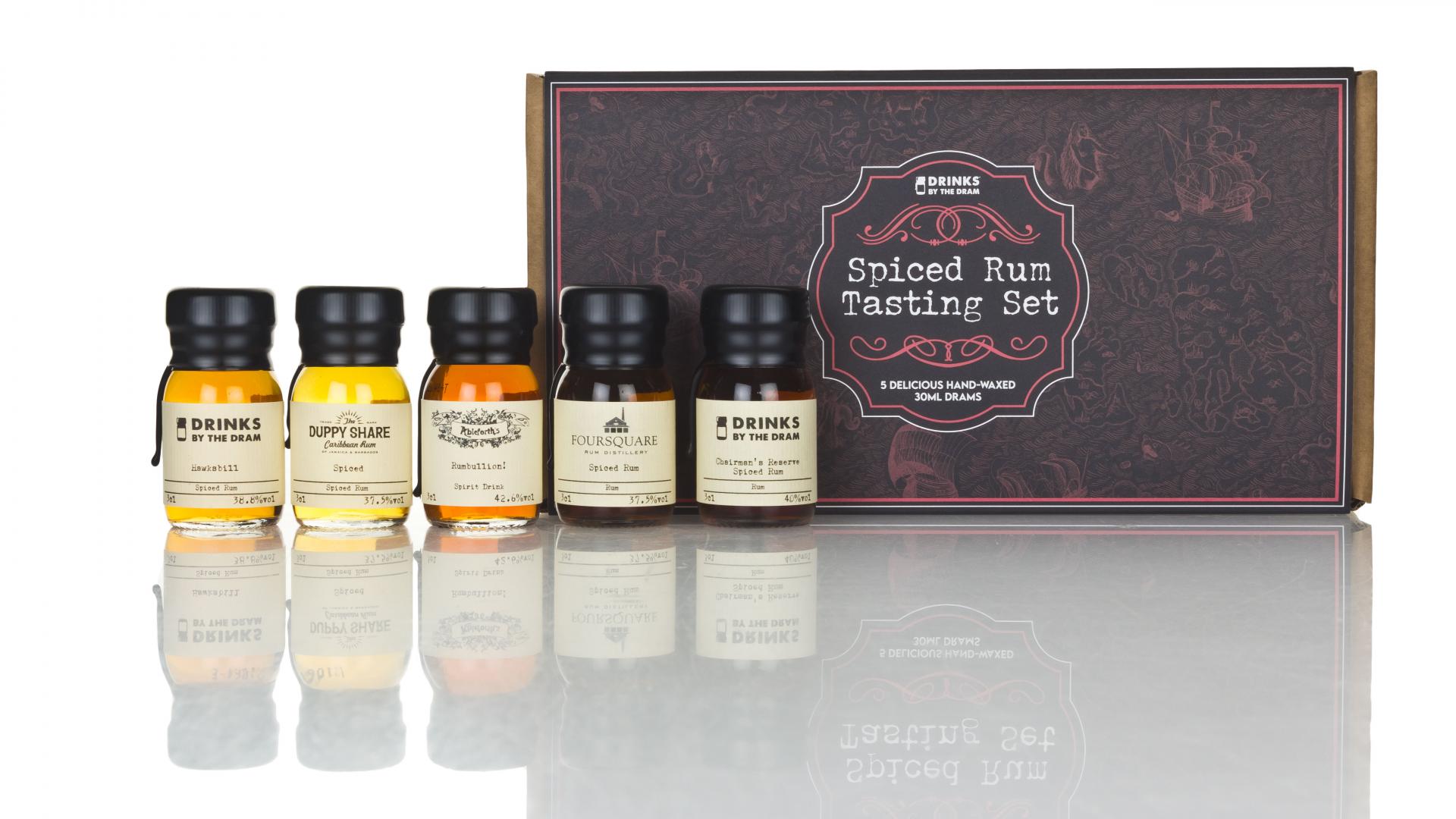 Although it's a classic for a reason, there's more to spiced rum than Captain Morgan's. A whole lot more. This set from innovative company Drinks by the Dram helps you make a first foray into the category with five bottlings from smaller brands that you might not otherwise discover.
Bobbie's Brownies
From £19.99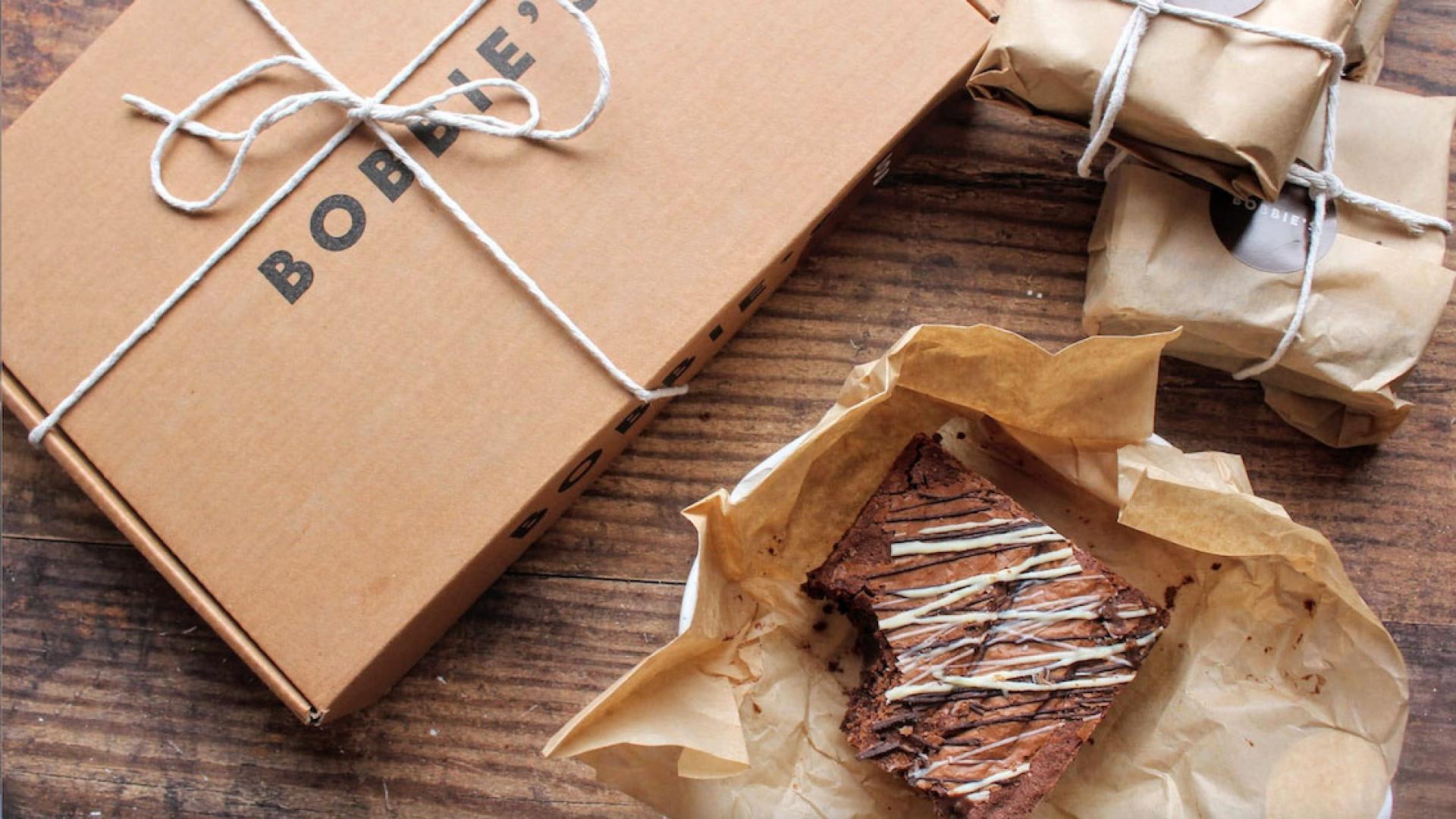 How could a 1.4kg slab of pure chocolate brownie go down anything other than brilliantly? Letterbox brownie company Bobbie's Brownies has an array of sweet treats in its stable, but the one we're talking about is The Slab: wall-to-wall chocolate brownie topped with dark and white chocolate, and you can order bespoke decorations too. And if you wanted extra proof that this gift is a very good idea, Bobbie's Brownies use sustainably sourced ingredients, and provide a meal for a child in need for every brownie bought. All the more reason to go for the whopping great Slab – it counts as six. Incidentally, if you're looking for more desserts that you can get delivered, we've got plenty of ideas for those, too.
Westland American Oak Single Malt Whiskey
£70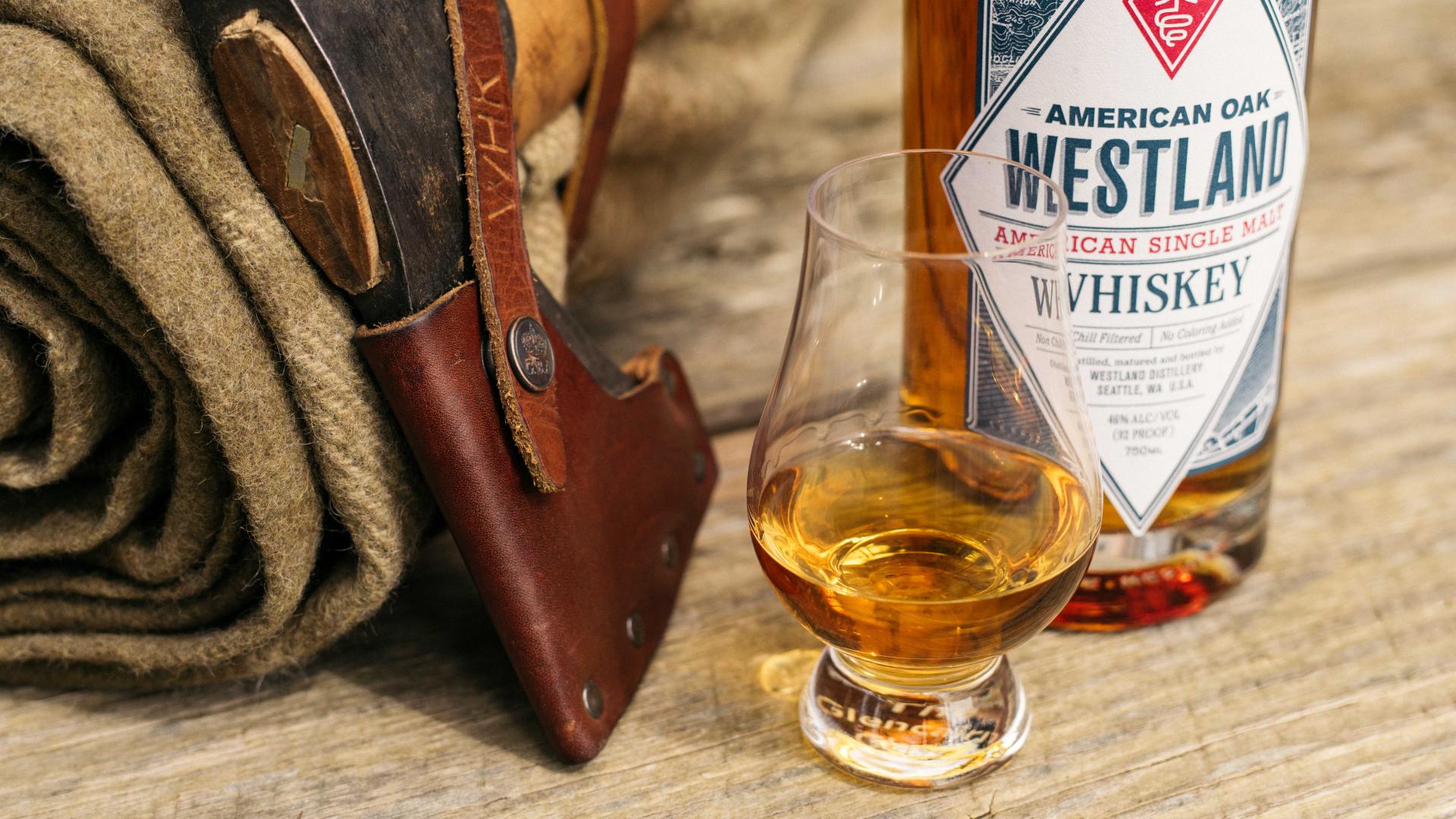 If your dad's a whiskey buff and you don't know anything about the stuff, but still want to get him a bottle that punches above the rest, Westland American Oak Single Malt Whiskey'll do it. Notes of cherries, chocolate and Turkish coffee means this spirit stands out from the crowd. Seattle-based distillery Westland does things differently, combining a signature five-malt barley bill with new American oak casks, and it's paid off in this unique whiskey.
A Michelin-starred meal kit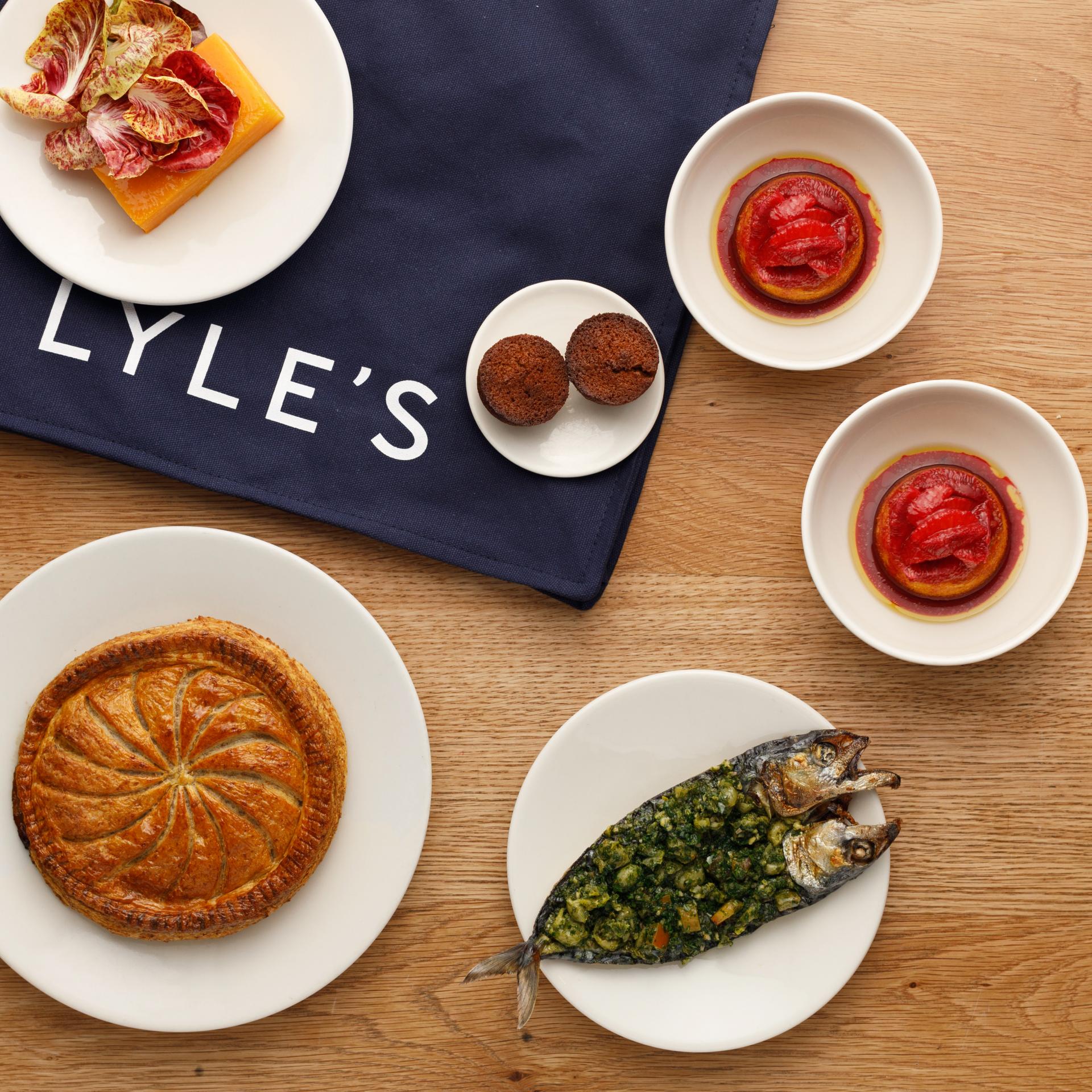 Treat your dad to a Michelin-starred meal without paying the Michelin-star prices by ordering in a meal kit. Or you can always pretend you cooked it from scratch yourself… Let's be honest, there's no way your cooking will beat a meal kit prepared at the hands of these chefs, so do yourself a favour, and order one of these restaurants' home delivery boxes. You will have to do a tiny bit of washing up, of course – but we promise it's worth it.
44°N Gin cocktail kit
£65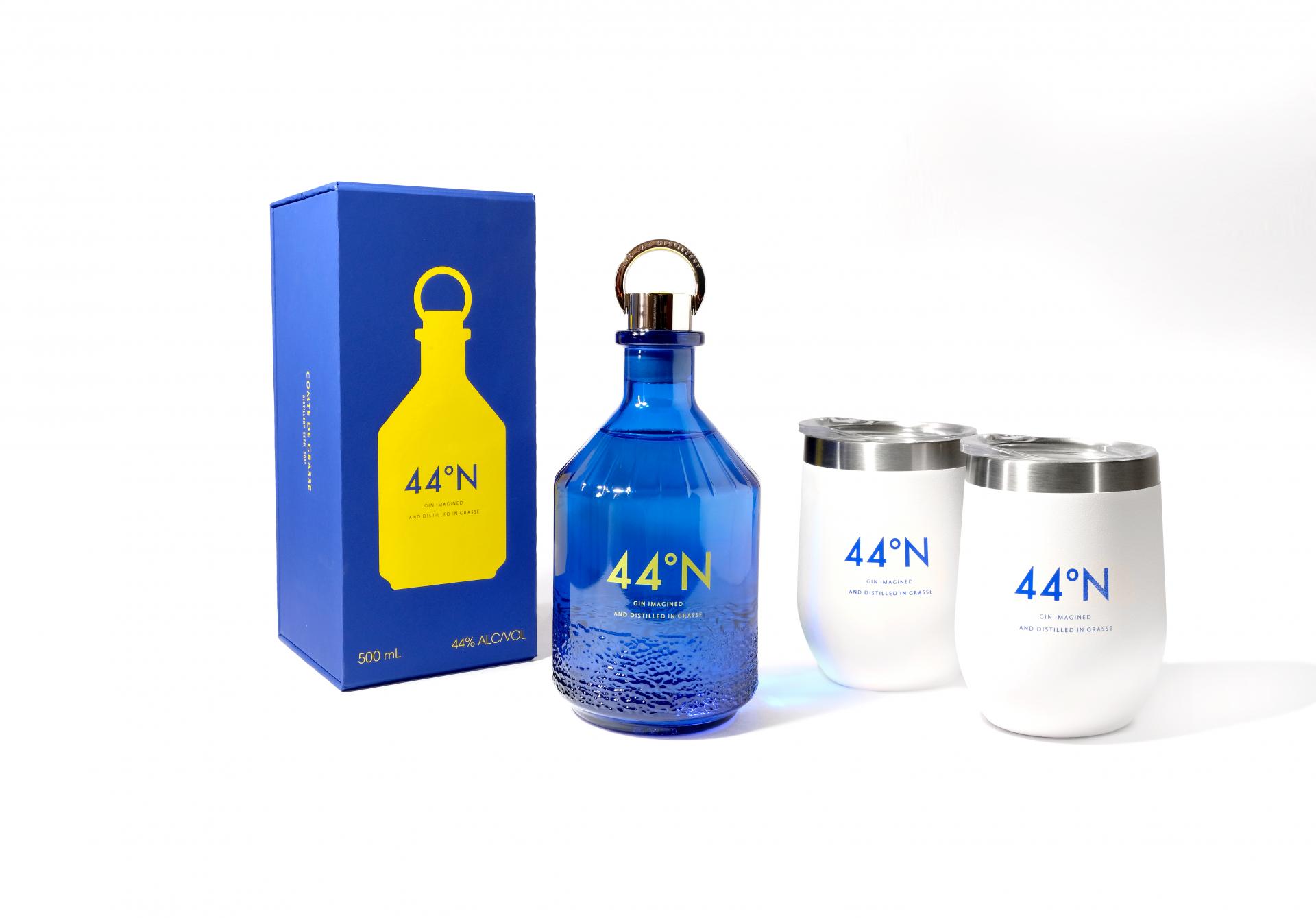 Not all gins are created equal, and that's certainly true in the case of 44°N Gin, which is made in the sun-soaked climes of the French Riviera. This exquisite luxury gin is made by a French perfumer, which explains the level of attention to details in the aromas and flavours: lemon and grapefruit on the nose are followed by jammy notes of bitter orange and black pepper, with honey and orris root in the base. Anyone else dreaming of a summer holiday... ? The balmy nights of southern France might still feel out of reach, but given this gin comes with specially made insulated cocktail mugs for Father's Day, an afternoon in your garden will almost be as good. 
Wine clubs and subscriptions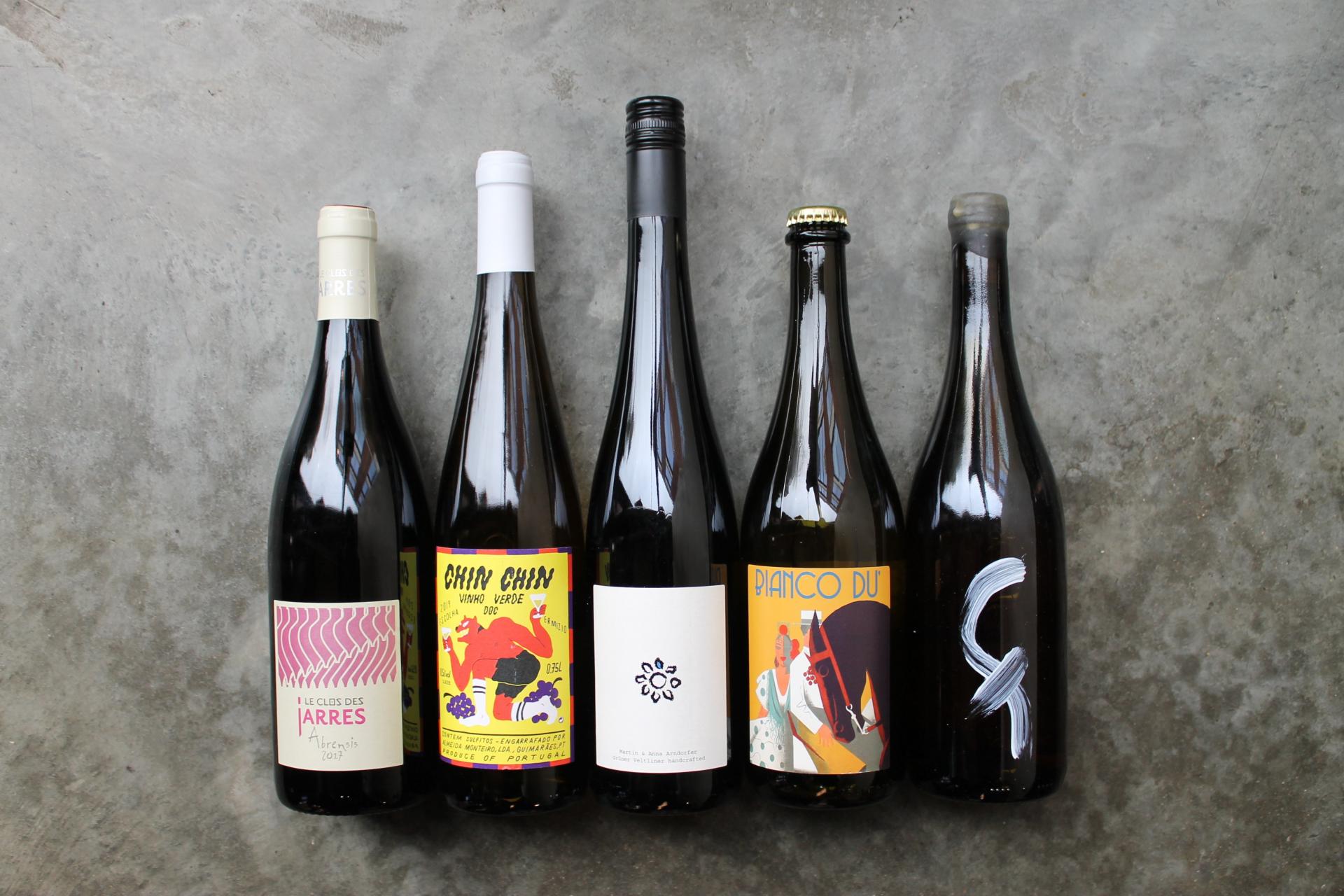 For a gift that keeps on giving, try one of these cool wine clubs and subscriptions on for size. You can go little or large, traditional or new-wave natural, and he'll get something delivered to his door every month without you even having to lift a finger. 
Ellie Edwards Lino Print
From £25
This hand-printed lino, erm, prints from Ellie Edwards are just lovely. Edwards began her career as a food writer, where a love of pastries saw her create lino prints of croissants – and so her side hustle began. There's more than sweet treats here: negronis, bowls of cacio e pepe and seasonal fruit and veg all inspire her designs.
Sin Gusano's mezcal subscription
£49.50 every two months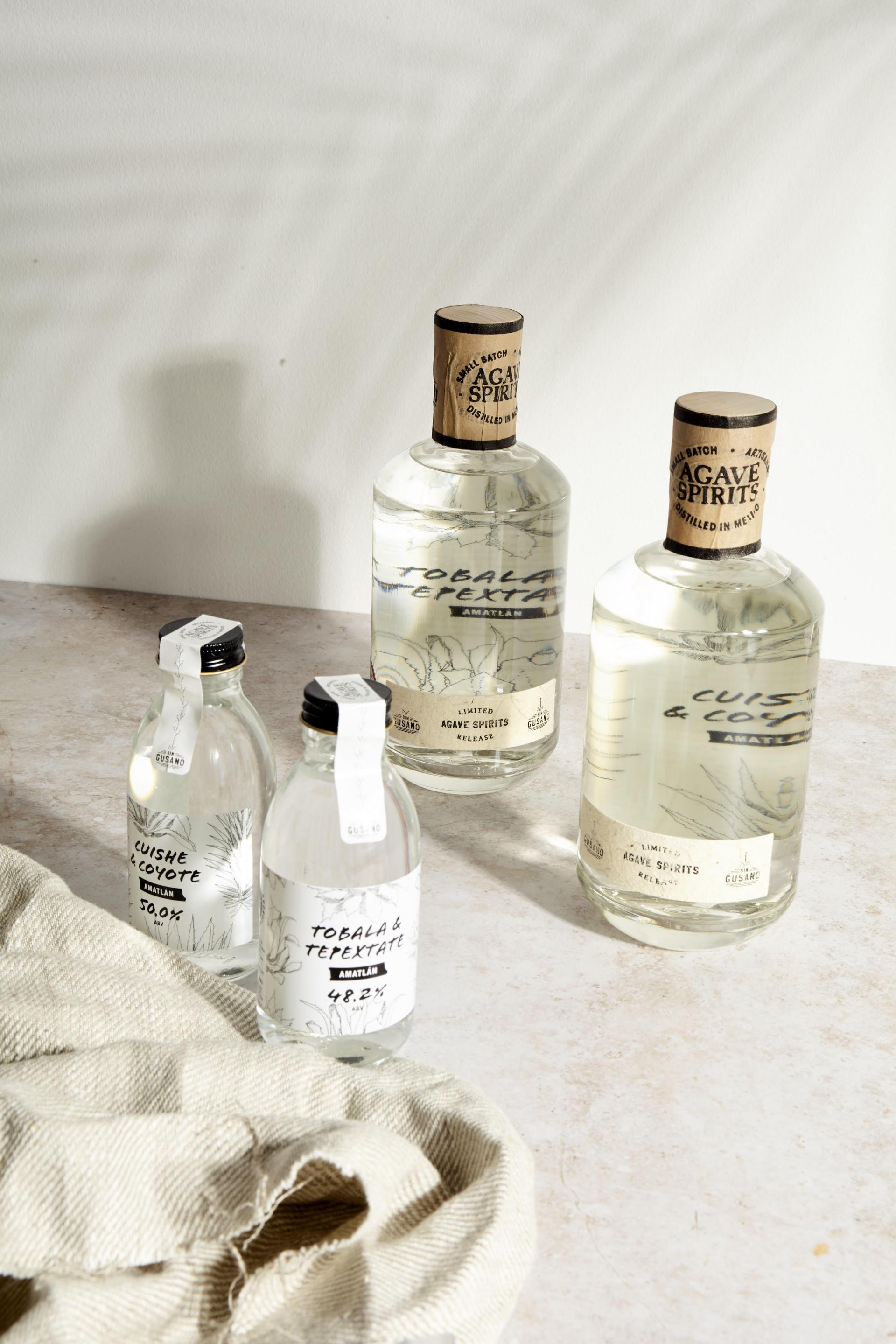 Sin Gusano's Mezcal Appreciation Society (or MAS, which means "more" in Spanish) is a celebration of the almighty agave plant. The mezcal spirit category is intricate and diverse, so what better way to get your head around it than by trying it as much as possible? This subscription will take you through all the different types of agave spirit out there (warning: there are a lot), as well as filling you in its importance in Mexican culture. Bonus: Sin Gusano has just gone carbon neutral. 
Brockman's gin gift set
£40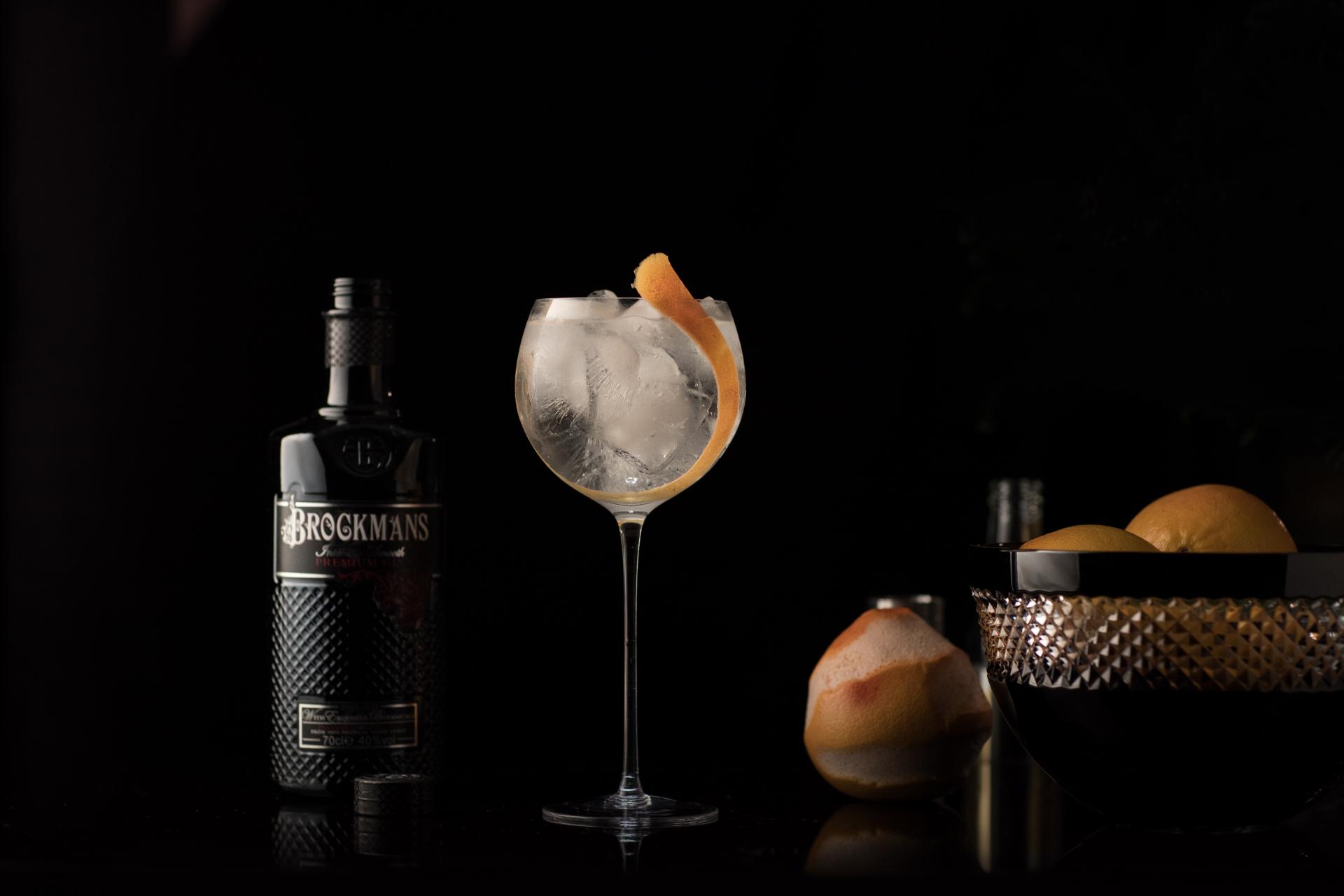 There are a lot of gins out there, but this particular spirit should be on your (and your dad's) hit list. Brockman's features an unusual selection of botanicals that lends it a unique, distinctive taste. The contemporary-style gin has a dry finish, with notes of strawberry and hibiscus on the nose, and gingerbread and angelica on the palate. A gin for discerning gin-lovers. Plus, if you go for the gift pack, £6 goes to hospitality charity The Drinks Trust.