Getting things delivered to your door is great. Meal kits, for example. Or home cocktail kits. But do you know what's better than getting something delivered? Getting something really tasty and expertly chosen delivered to your door on a monthly basis, so you don't even have to think about it. Like a wine club or subscription from a company that supports independent growers and people doing things differently.
Way back when, before Covid hit, getting wine delivered to your door sounded kind of indulgent. But now… It just sounds like good common sense. A supply of specially selected wines that arrives every month? Practical, if you ask us.
You can, of course, head to a wine shop, where there'll likely be a lovely assistant to help you, or you can go off James Purefoy's recommendations on The Wine Show.
But if you don't want to – shock! – set foot in an actual store, one of the best ways to learn about different wines and find one you like is through a wine club or subscription service that delivers a selection of bottles to your door.
Which sure beats looking at rows and rows of wine in the supermarket. 
A supply of specially selected wines that arrives every month? Practical, if you ask us
Thanks to the pandemic pivot, loads of London's best-loved wine shops have switched up to offer delivery, subscriptions and even wine clubs that'll guide you through tastings and tutorials.
They literally couldn't make it any easier – not to mention they're pretty good value, too.
These brilliant wine subscriptions will bring you everything from juicy natural wines to bottles from specific regions, from Austria to Australia. They can be a bit of everything, or they can be more tightly curated to your tastes. There's kind of no losing.
And by buying from many of these companies, you're supporting small business and independent wine makers, too. Isn't that lovely?
In many cases you'll be rewarded with not just tasty wines, but also exclusive offers, events and tastings, just for members. We like to think of it as karma.
So go on, let these guys do the hard work for you with the coolest wine subscriptions around.
Peckham Cellars Club del Vino [pictured]
From £80
Club del Vino is a new wine subscription offering from Peckham Cellars, the Bib Gourmand-toting wine bar and indie wine shop in, erm, Peckham. Select whether you want white, red, or a mix, and whether you want four bottles (£80) or six (£120). A direct debit gets set up on the 1st of the month and you'll be supplied with delicious wines forever and ever, Amen. Oh, and you get 10% off in the Peckham Cellars Wine Shop, too.
Crispin
From £55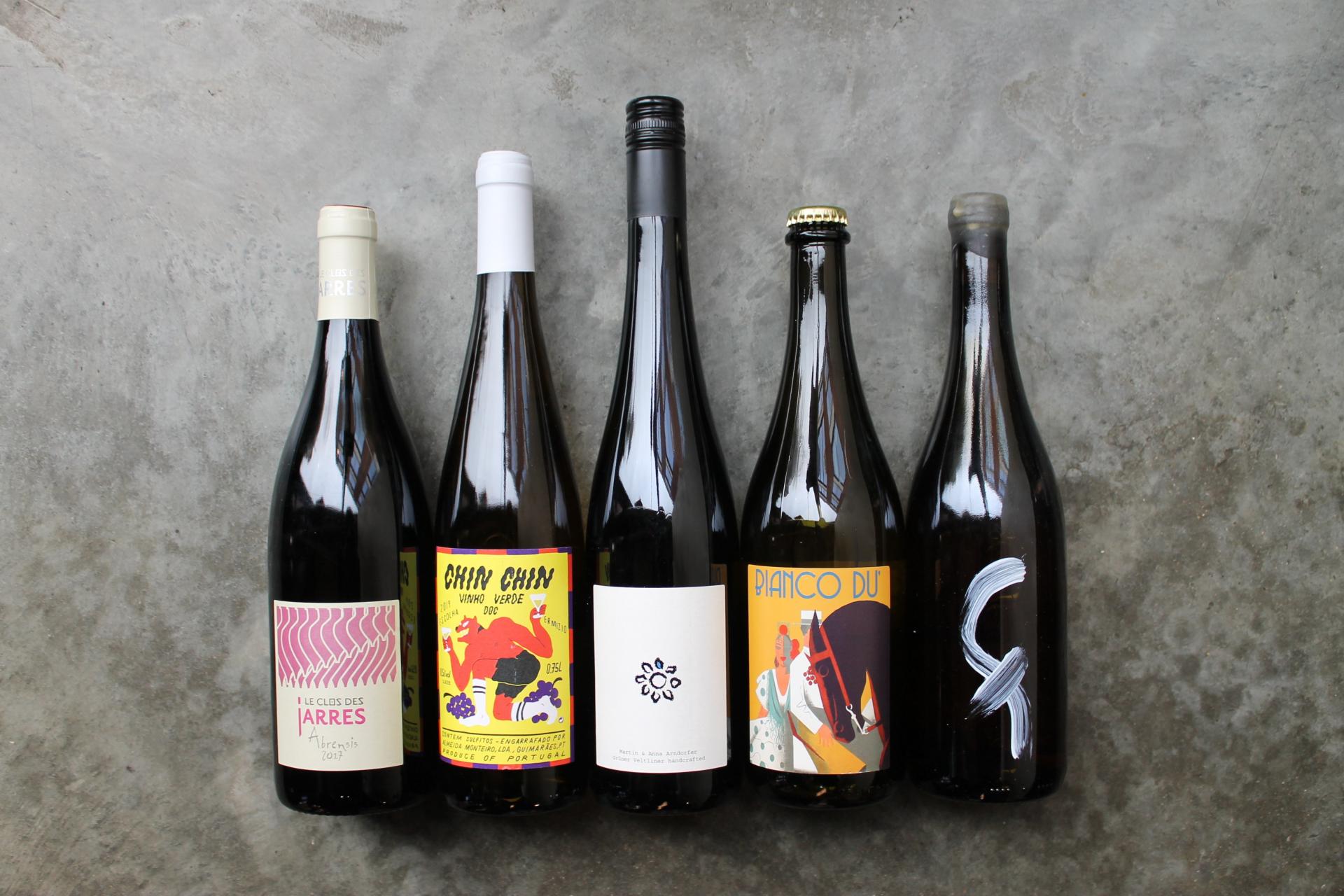 Lovely Crispin serves lovely dishes and lovely wines in Spitalfields, and during lockdown set up an equally lovely wine club to match. The restaurant's sommelier, Stefano Cazzato, selects natural, low-intervention wines to get sent out to you on a two, four or six-weekly basis, with a mix of easy drinkers and fun and funky bottles that'll broaden your wine horizons. And psst, they're opening Bar Crispin (a wine bar, natch) in Soho soon...
Top Cuvée's Natural Wine Subscription
From £55 a month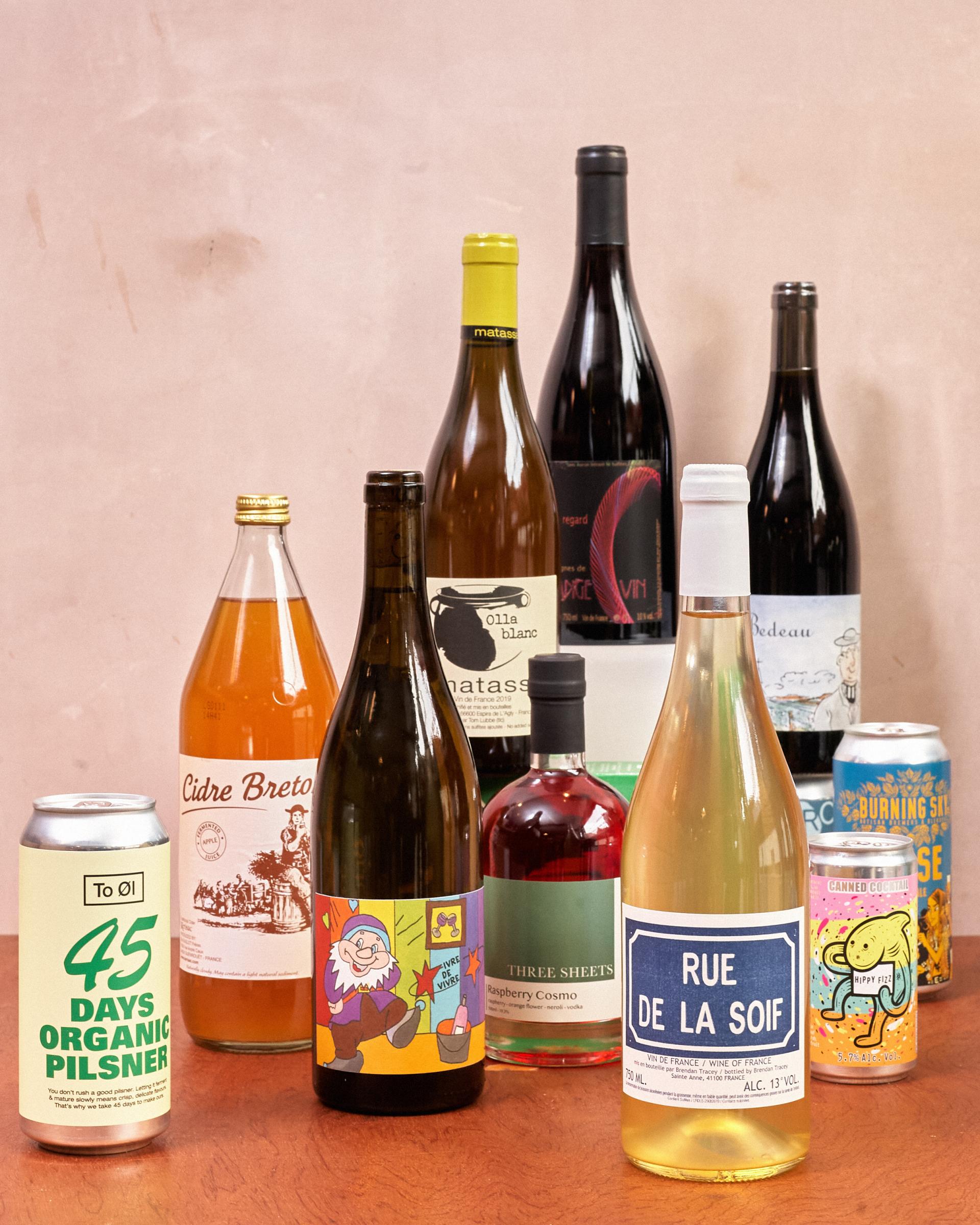 We don't feel like it's possible to win at a national lockdown, but if you could, Top Cuvée, the Highbury-based natural wine bar, restaurant and now shop (Shop Cuvée) would have done. The team truly knocked it all out of the park, and also into the park – they were the first to offer park deliveries of their food and booze last summer; they've done streetside barbecues; basically, whatever they do is fun. And delicious. Which bodes well for their subscription box, which delivers natural wines to your door.
By The Glass from The Wine List
£19 a month
The oenophile's wine subscription service, By The Glass offers three 'glasses' (glass-sized pouches of wine) that arrive through your letterbox, no mess, no fuss, no enormous cardboard box to try and store. Ringing in at £19, it's one of the most affordable ways to sample new wines and expand your knowledge before you commit to buying the whole case, and includes a course that gives you access to virtual tastings.
Provisions
£120 per month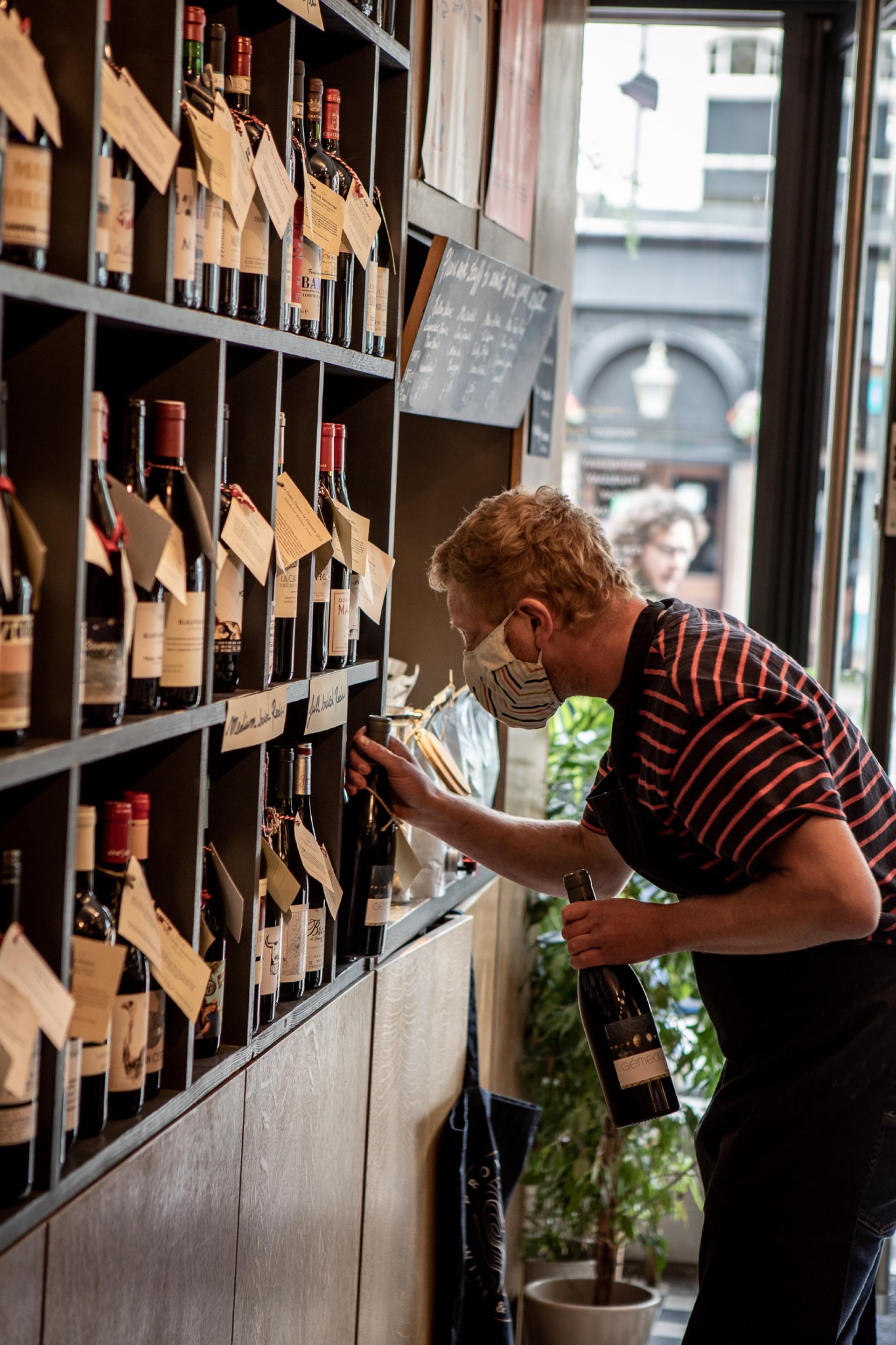 If wine and cheese is your idea of a good time, North London favourite Provisions is the adult equivalent of a trip to the sweet shop. Refillable wines on tap, fresh bread, craft beers, and, obviously, cheese – and every product on the shelves is hand-picked by founder Hugo Meyer Esquerré, who forges strong links with his suppliers and chooses produce from lesser-known regions. In fact, Provisions' selection is so good that it supplies loads of big-name restaurants around London: Salon, Levan, Sager + Wilde and more. If it's good enough for them, it's good enough for us – so we'll be signing up to the new Provisions wine subscription, stat. £120 gets you a crate of six top-notch natural wines, and each month has a different theme. May's is 'Orange Crush' – a juicy selection of bottles that'll introduce you to skin-contact wines.
Gusbourne Reserved
£500 a year
These days, the quality of English wines isn't exactly news – but we're always keen to bang the drum for produce grown on our home turf. One of the names leading the charge is Gusbourne, which grows exquisite wines down in Kent. A bottle from the vineyard is always special, but become a member of the Gusbourne Reserved wine club and you're in for a real treat. Members will receive an allocation of 12 Gusbourne wines, delivered in two cases of six in May and November. Each delivery includes two bottles of Gusbourne Brut Reserve, Rosé and Blanc de Blancs, delivered straight from the cellar to its members' front doors. And if that weren't enough, you'll also get additional bottles at preferential rates, and exclusive access to wines that are only reserved for members. Very nice.

Specialist Wine Cellars
From £50 a month
We admired Kiwi sommelier Mel Brown's handiwork when she set up New Zealand Wine Cellars, her first wine bar and shop in Pop Brixton; we admired it even more when she set up Australian Wine Cellars; we swooned when she opened her restaurant, The Laundry – and now her wine business has become Specialist Cellars, focusing on NZ, Australian and South African wines, and it has a wine club offering subscriptions to suit all budgets. Literally sign us up.
The Sourcing Table
£120 per quarterly delivery
The Sourcing Table aims to redefine fine wine, which is no mean feat in a world that's considered exclusive, stuffy and – dare we say it – pretentious. But we applaud the new(ish) brand's efforts: it sources wines with personality, that are made with passion and a story to tell. It's backed by Indigo Wines, the London-based wine importer that works with The Clove Club, Noble Rot and more, and each selection is made with input from Raj Parr, star of Netflix hit Somm, and wine writer Jamie Goode. We're excited, and you should be too.

Oranj wine
From £60
Oranj Wine was meant to be a bar, but had to do the pandemic pivot to become an online wine shop instead. You won't find any complaints here, as it means you can get the fledgling company's excellently curated low-intervention wines delivered to your door. Founders Edwin and Jasper have an extensive history in hospitality, and they've used their network to create a themed box of wine each month. Mostly recently they partnered with cult Chinese restaurant Lucky & Joy to put together a selection of wines that pair well with the fragrant aromas of Szechuan spice. It wasn't going to be easy, but they smashed it out of the park.
Blackbook Winery
From £135
OK, so we've provided you with a pretty extensive list of wine clubs and subscriptions from all kinds of cool places. Skin-contact, orange, low-intervention, hipster this, hipster that. But we really do think Blackbook Winery is cool, and that's because it's producing wines down in our very own Battersea. And not only that, but these are some top-tier wines, too, with rave reviews from some very hard to please people. OK, so you won't exactly find a vineyard growing in the company's railway arch, so here's how it works: it buys grapes direct from independent growers near London, and then uses them to produce single vineyard wines that best represent where the grapes are grown. Join Blackbook's Wine Club, aptly named The Black Book, gives you first access to all the winery's releases, events and a curated care of wine during each year of membership.
Pair Up Wines
From £45 for 3
For a something with a bit more of a personal touch, newly launched Pair Up Wines should be on your radar. Founded by former sommelier Filipe Bhering Reis alongside four other wine professionals, who all met working in restaurants including Jamie Oliver's sadly departed Fifteen, it aims to use their knowledge to shape deliveries of three or six wines (available as one-offs or as a regular subscription) to your tastes. It's pretty simple: complete a short questionnaire that maps out the kind of things you like – all in approachable and jargon-free language – then sit back and wait for the tailored selection to land on your doorstep. The best thing? The Pair Up Wines selections focus on small-scale and independent producers chosen for their exciting approaches to winemaking.
67 Pall Mall
To say the owners of St James's members' club 67 Pall Mall are passionate about wine is probably a bit of an understatement, considering they've spent the last year or so not only planning a forthcoming outpost in Singapore but creating a literal TV station dedicated to it, with original programming that uncovers the art and science of winemaking, tasting and collecting. And it gets better: standout show 'Live from the Vines' brings the experience to life with the addition of mail-order tasting kits that you can try in real time with the presenters and winemakers featured on the programme, either live as it's broadcasted or on catch-up in your own time, featuring 75ml pours of each wine featured extracted via Coravin, and a show-specific tasting mat. We snagged a kit for ourselves for the episode 'The Ozgundians', where Master of Wine Jasper Morris sauntered down to Château de Bligny-lès-Beaune and Le Grappin to run the rule over Aussie expats making some exceptional wine in Burgundy. If there's a better way to spend an hour at home, we haven't found it.