In a world of Tinder, speed dating and disastrous drunken snogging, don't be afraid to be an all-out, old-fashioned romantic. And nothing says romance like an utterly delicious dinner à deux. So, you got that all-important swipe right; you've spent a few days churning out hilarious witty banter; and you've even managed to secure that first date. But where should you woo your boo? You're in luck, because we've done the hard work for you.
We've tracked down London's best flower-filled dining rooms; epic sunset views over the city skyline; cute, cosy and candlelit tables; and simply excellent meals that knock your – and your date's – socks (or maybe even pants) off. Whatever you're after, you'll find something for every kind of date below.
Of course, they're not just for Valentine's Day; these restaurants are just as, if not more, romantic at any other time of year, from special-occasion dinners to date night treats. We're pretty confident we've done a good job, so sit back, relax, and let those second dates roll in. Just be sure to give us a front row seat at the wedding.
And if your date still doesn't like you? Sorry mate, you're on your own with that one…
The Barbary Next Door
16A Neal's Yard, WC2H 9DP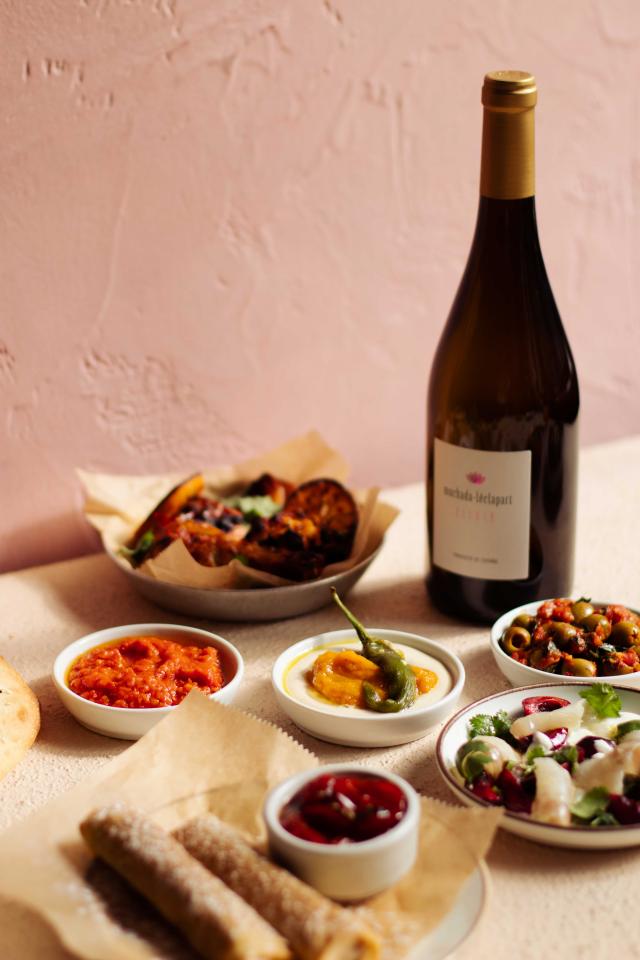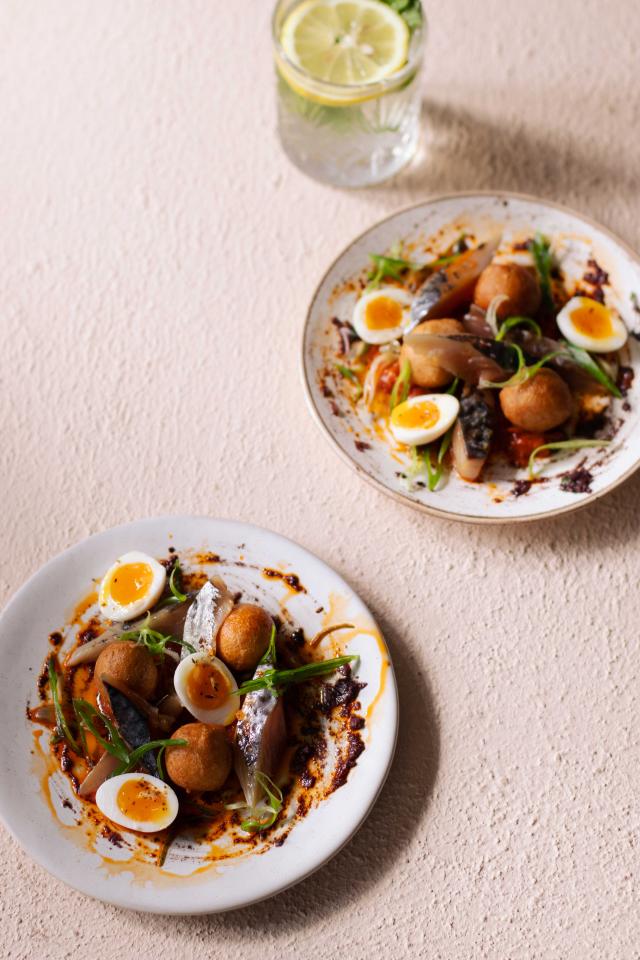 We've been on a fair few dates in our time (no need to get out the tiny violin), and when it comes to suitable venues, we've got some very strong feelings on the matter. The Barbary Next Door, the pocket-sized new opening from – you guessed it – The Barbary, manages to meet our standards and then some. It's counter dining, so plenty of opportunity for flirtatious body contact with your date; the lights are low and the music is vibey, creating an understated yet sexy atmosphere. And that's before we even get to the food and drink, which is inspired by North African and Moorish cooking. The sharing plates are both interesting and delicious, making them conversation starters should things get a bit quiet – Tunisian fricassee; a round knob of khobz bread with a variety of dips and sauces; and a navelina orange salad are among the standouts.
Andrew Edmunds
46 Lexington St, W1F 0LP
Stanley Tucci said that Andrew Edmunds is the most romantic restaurant in London, and Stanley Tucci is basically god so he must be right. He's a damn good cook, too, so you can trust him to choose somewhere with slap-up food. This long-standing Soho legend coos with cute, old-fashioned romance, with candlelit tables, wooden furniture and classic dishes like confit pork cheeks. But for all its atmosphere and central location, it remains very reasonably priced, especially when it comes to the stand-out list of Old World Wines.
Trullo
300-302, St Paul's Rd, N1 2LH
The dark-wood floors; the navy accents; the white curtains; Tuscan trattoria Trullo brings plenty of romance to the table, alongside its plates of perfect pasta. This is the original site from the guys behind Padella, which is where all that pasta began – but Trullo is about more than the carbs. At the time of writing, there's 42-aged belted belted Galloway wing rib; whole mackerel with fennel; and Black Hampshire pork chop with polenta and salsa verde; but still plenty of pici and pappardelle if you're planning to recreate The Lady & The Tramp.
Seabird
40 Blackfriars Road 14th Floor, South Bank, SE1 8NY
Sunsets, rooftops, and London's longest list of oysters: Seabird, perched atop The Hoxton Hotel in Southwark, is one of the sexiest date-night spots out there. Not to mention that golden light will do you wonders, dahling. Lovebirds can nest on the terrace with its truly unparalleled views across the London skyline, kept warm by a short but sweet cocktail menu; then settle in for a night of Med-inspired seafood feasting (probably not one if your date doesn't like fishy flavours).
Carousel
19-23 Charlotte Street Fitzrovia, W1T 1RL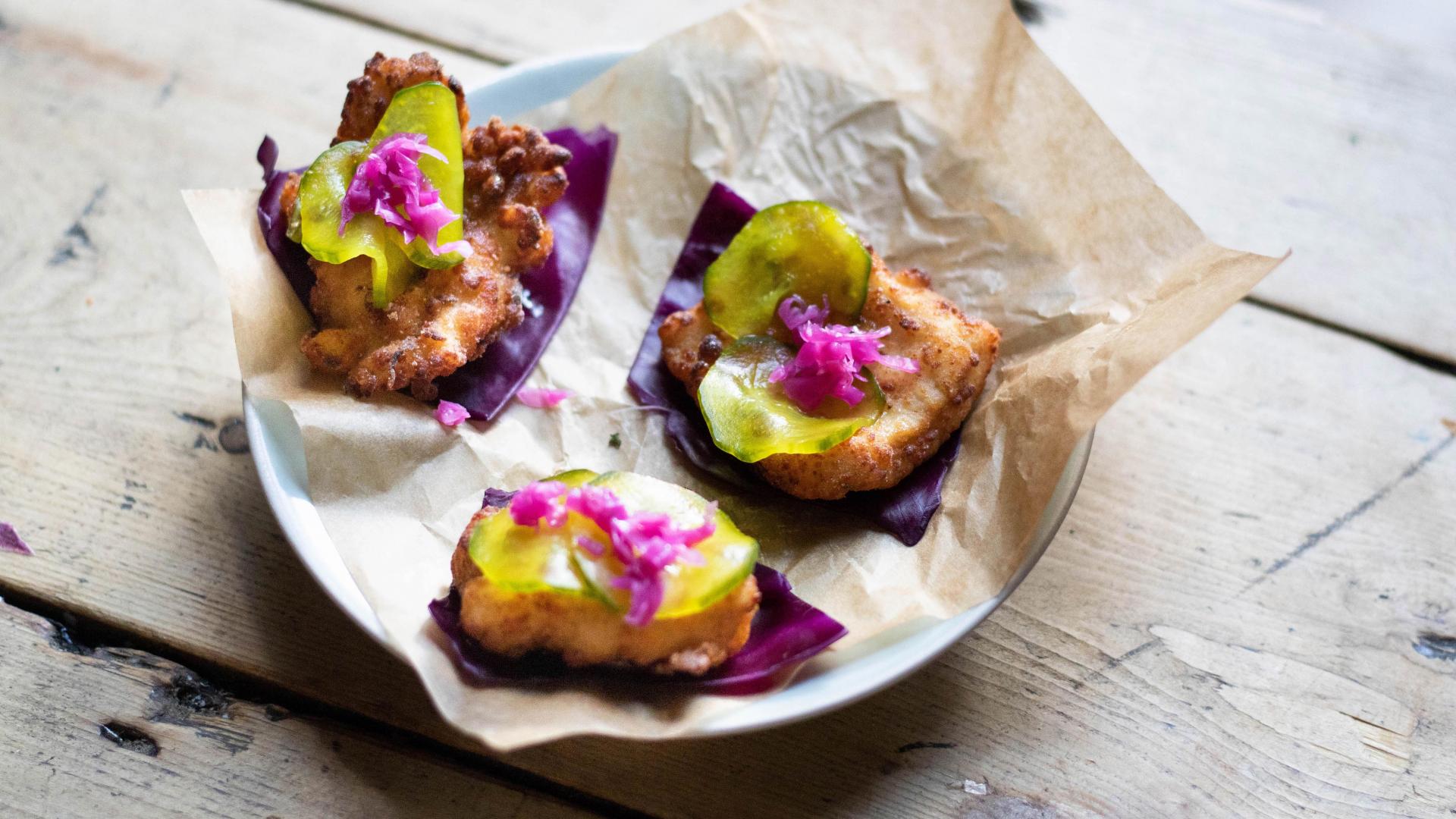 Carousel is the ultimate dinner spot for foodies: it's informal yet special occasion, and the rotating residencies showcasing up and coming cooking talent from around the world give it some serious cool credentials, with Santiago Lastra and Niklas Eksedt two of the people who graced its kitchen before opening in London permanently. The restaurant's new home on Charlotte Street is a wine bar with small plates (from founders Ed and Ollie Templeton) by day, before turning into the residency space come evening. And if you're a serial dater *cough* you've got a failsafe option that'll wow your plus one(s) while you'll won't get bored of the food…
Frenchie
16 Henrietta St, WC2E 8QH
Forget popping over to Paris: head to one of the city of love's finest exports instead. Gregory Marchand originally opened Frenchie (his nickname given to him when he worked under Jamie Oliver) on the Rue du Nil in Paris, which then rapidly expanded to Frenchie Wine Bar and Frenchie To Go – and now Frenchie Covent Garden, a beautiful dining room with equally beautiful food with French and Italian influences, like Elwy Valley lamb ragu with pappardelle, kalamata olives and lemon. And it serves bacon scones.
City Social
Tower 42, 25 Old Broad St, EC2N 1HQ
There's something about a panoramic view of London's skyline at night that never fails to impress, particularly when drinking it in at Jason Atherton's spot on the 24th floor of Tower 42, which sits cheek-by-jowl with both the Gherkin and the Heron Tower. If you can, book one of the deep, curving booths by the floor-to-ceiling windows, and make sure you test out the toilets if you feel like a thrill – although we'd recommend avoiding this if you suffer from vertigo.
Duck & Waffle
110 Bishopsgate, EC2N 4AY
Relentlessly creative cooking, a funky and beautiful room, and those views: if a date at the Duck & Waffle doesn't go swimmingly, you've got no one to blame but yourself. As well as the eponymous brunch dish, you'll find loads of seasonal, modern British small plates, which are best washed down with the bar's boundary-pushing cocktails. Oh, and it's open 24 hours, so it's a favourite of the culinary-inclined post-night-out crowd...Or for when a date is so good it lasts to the the early hours of morning.
Kitty Fisher's
10 Shepherd Market, W1J 7QF


Kitty Fisher's, located in a 17th-century former basement bakery, is probably one of the most romantic London restaurants going. It's a low-key but elegant, candle-lit venue, and chef George Barson's cooking over a wood fire guarantees you'll impress your date. Heck, even we'd be impressed. This, of course, has its drawbacks: you'll have to book way in advance. Worth it, though.
Clos Maggiore
33 King St, WC2E 8JD


For what it's worth, we reckon it would take someone with a heart of stone to resist Clos Maggiore's gorgeous, flower-filled grotto-come-dining-room in Covent Garden. Head chef Marcellin Marc uses locally sourced ingredients to create a menu inspired by Provence and Tuscany, and executes it to perfection. Tip: make sure you book a room in the courtyard for maximum romantic effect.
Spring
Somerset House, WC2R 1LA


Skye Gyngell's debut London restaurant needs little introduction, but with its high ceilings and stunning decor – not to mention excellent food – it's undeniably one of the most elegant restaurants the city has to offer. Veg and greens come directly from Herefordshire farm Fern Verrow, so you can be sure that the focus is on seriously fresh ingredients, which, as we all know, makes for the best-tasting food. If you're looking for something a little less formal, book yourself into the Salon, which occupies an airy courtyard festooned in fairy lights.