It's difficult to underestimate the size and significance of Scottish whisky exports.
Even after the impact of Brexit, Covid and US tariffs, the export value of Scotch Whisky was still £3.8bn last year. That's roughly 20 per cent of all UK food and drink exports.
But while Scotland remains the OG malt master (and you can read about all the country's whisky-making regions to prove it), it is of course not the only place in the world that makes a mighty dram.
So, to celebrate World Whisky Day on 15 May, we've pulled together our favourites from around the world.
There's even one from England. Just don't tell the Scots.
SCOTLAND
Bruichladdich The Classic Laddie, £42.95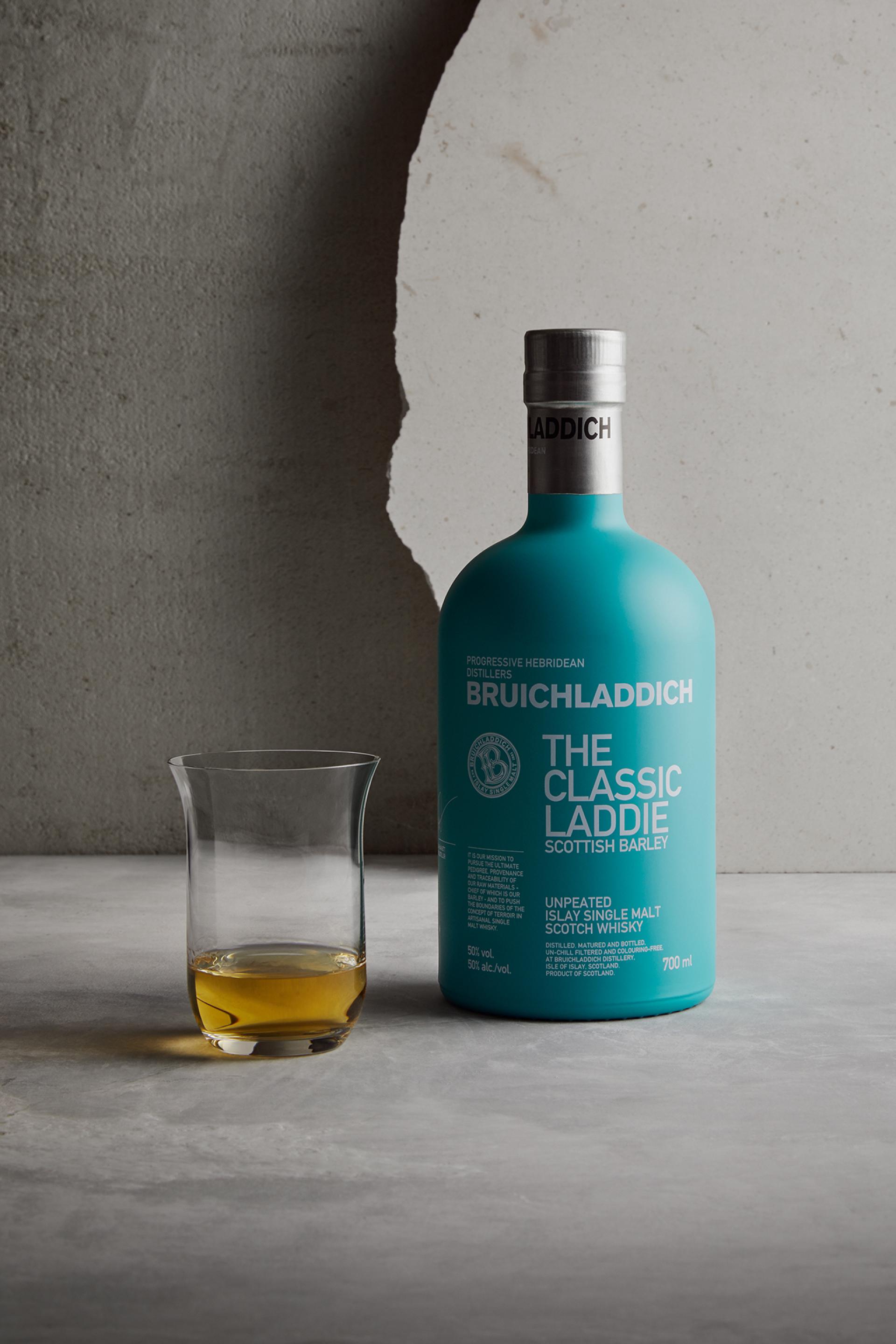 OK, we had to start with Scotland. We'd be mad not to start in Scotland. And this one even has Classic in its name.
Bruichladdich's The Classic Laddie is an elegant honeyed whisky from a small distillery located on the shores of Loch Indaal. Of the nine Islay distilleries, Bruichladdich is just one of two that 100% distill, mature and bottle on the island. (And speaking of island's that make whisky, have you heard of Raasay, which is making a very modern whisky?)
But unlike the traditional style from this region, The Classic Laddie is unpeated, proving that you don't have to take insurance out on your taste buds to enjoy a bottle from Islay.
Originally created by previous Master Distiller Jim McEwan, the whisky – along with its striking turquoise bottle – has become the distillery's signature malt.
It's full of creamy vanilla, malty biscuits and baskets of apples and pears, with bright floral notes of coconut, lemon balm and barley sugar. Although it's refreshingly unpeated, the coastal influence still gives it a rich, leathery smokiness. And all of this is brought together at a reassuringly high 50% abv.
Crucially, it's non-chill filtered (the cosmetic process to strip whisky of its natural oils that can cause cloudiness), as Bruichladdich quite rightly believes it's better to have a haze in the glass than remove any flavour or feel.
UNITED STATES
Westland Colere Edition 1,  £160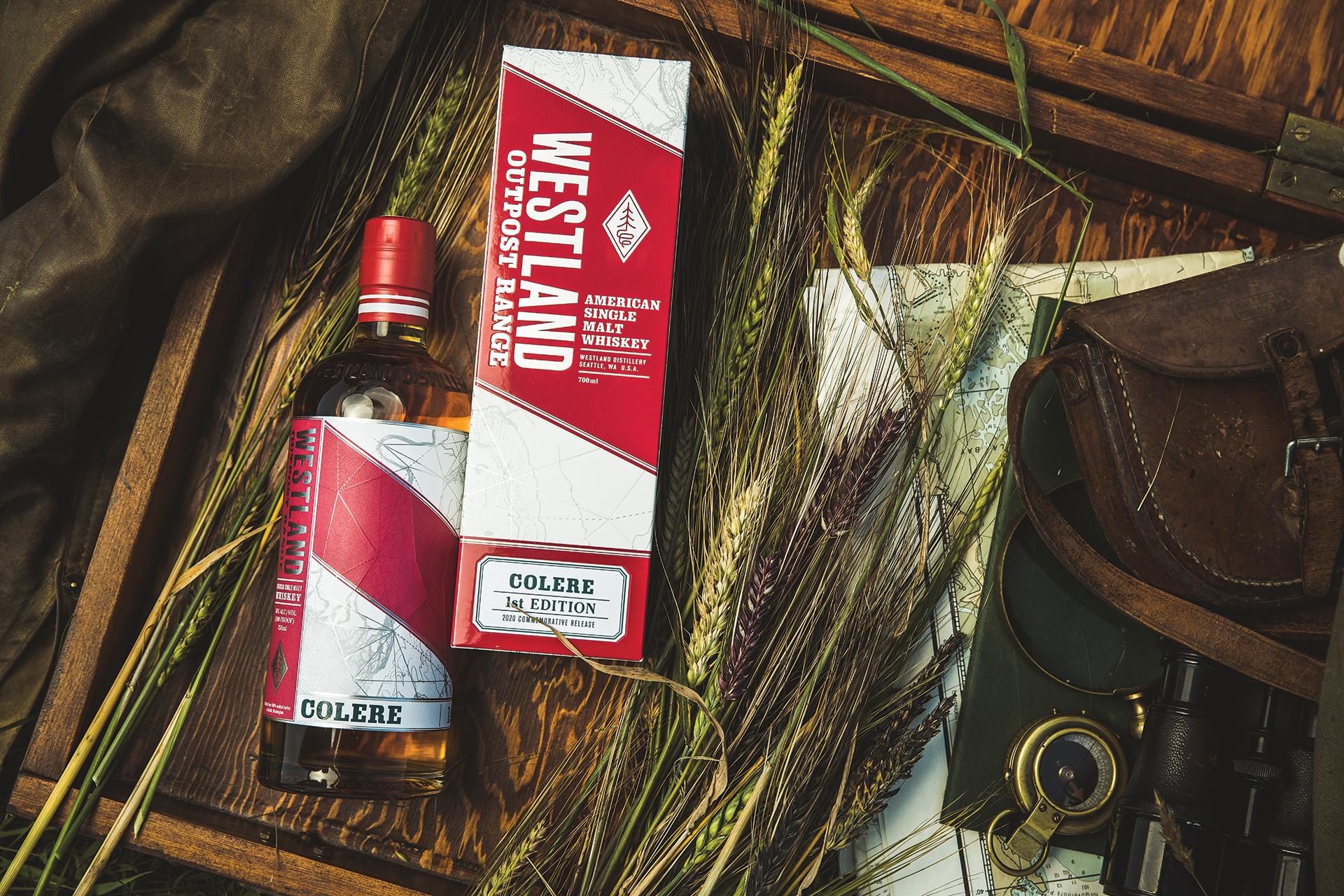 Think American whiskey is predictable? Think again.
Westland is one of the United States' most forward-thinking distillers specialising in single malts.
Take its Outpost Range as a case in point. For example, there's the Garryana, which takes its name from Garry oak – aka Quercus garryana – used for its casks. The oak is native to Westland's base in Washington State, and it's what makes the resulting whiskey so challenging and interesting. Rather than importing oak from all over the country, it has chosen to source locally – not only better for the planet, but better for the local economy.
And then there's the brand new Colere.
Take from the Latin verb meaning "to cultivate," Colere leaves behind ubiquitous grains and focuses on uncharted barley varietals instead.
Westland has worked for years with Washington State University's Bread Lab, located in the Skagit Valley, local maltsters, and local farmers to develop new varieties of barley that prove just how much barley can impact flavour.
To date, Westland has distilled more than 18 different varieties of barley – more than the entire Scotch whisky industry combined – and has committed nearly 40% of its annual production to these unique barleys.
Colere Edition 1 is made with the varietal that began it all, Alba (a six-row winter barley). Colere has been intentionally matured in only used casks to relegate the oak influence to a supporting role and focus the attention on the grain itself.
Think roasted pineapples and florals on the nose with cookie dough and roasted almonds joining in on the action.
Westland Colere Edition 1 will be available via specialist retailers including Master of Malt.
INDIA
Rampur Asava, £64.95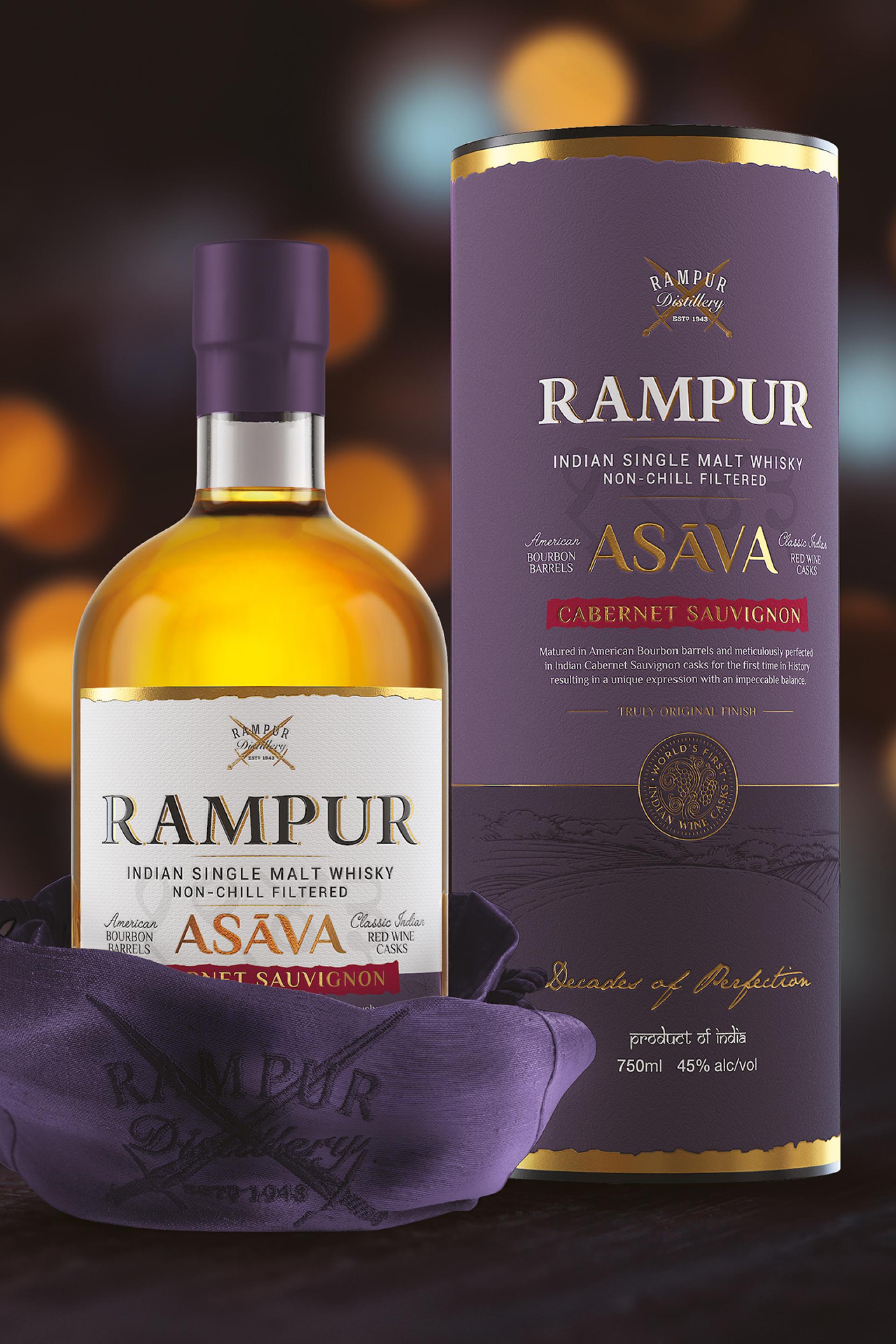 Indian whisky might lack the heritage of Scotch, or the hipster chic of Japan, but it's seriously big business, a market no serious connoisseur can ignore. Of the ten best-selling whiskies in the world, a remarkable seven are Indian.
The statistic is complicated by the fact that most domestically produced Indian whisky is made with molasses, and therefore not actually whisky in the eyes of the EU. However, we'll leave the semantic wrangling to the bureaucrats – let's crack open a bottle of single malt and see how it goes down.
Rampur Asava is whisky by anyone's definition, regardless of whether you hail from Brussels or Bangalore. It's distilled in the foothills of the Himalayas – eat your heart out, Ben Nevis, you pathetic little mound – and offers aromas of honeysuckle, lychee and tobacco leaves, followed by orange zest, green bananas and sweet baking spices. Mmm. Baking.
Cinnamon features heavily on the palette, blending with bitter marmalade, floral fruits and more delightful spices – would you expect anything else?
There's no doubt that the ageing in cabernet sauvignon casks help create a richly aromatic whisky, evocative to your nose and wielding a muscular confidence on the tongue.
JAPAN
Hibiki Japanese Harmony, £69.95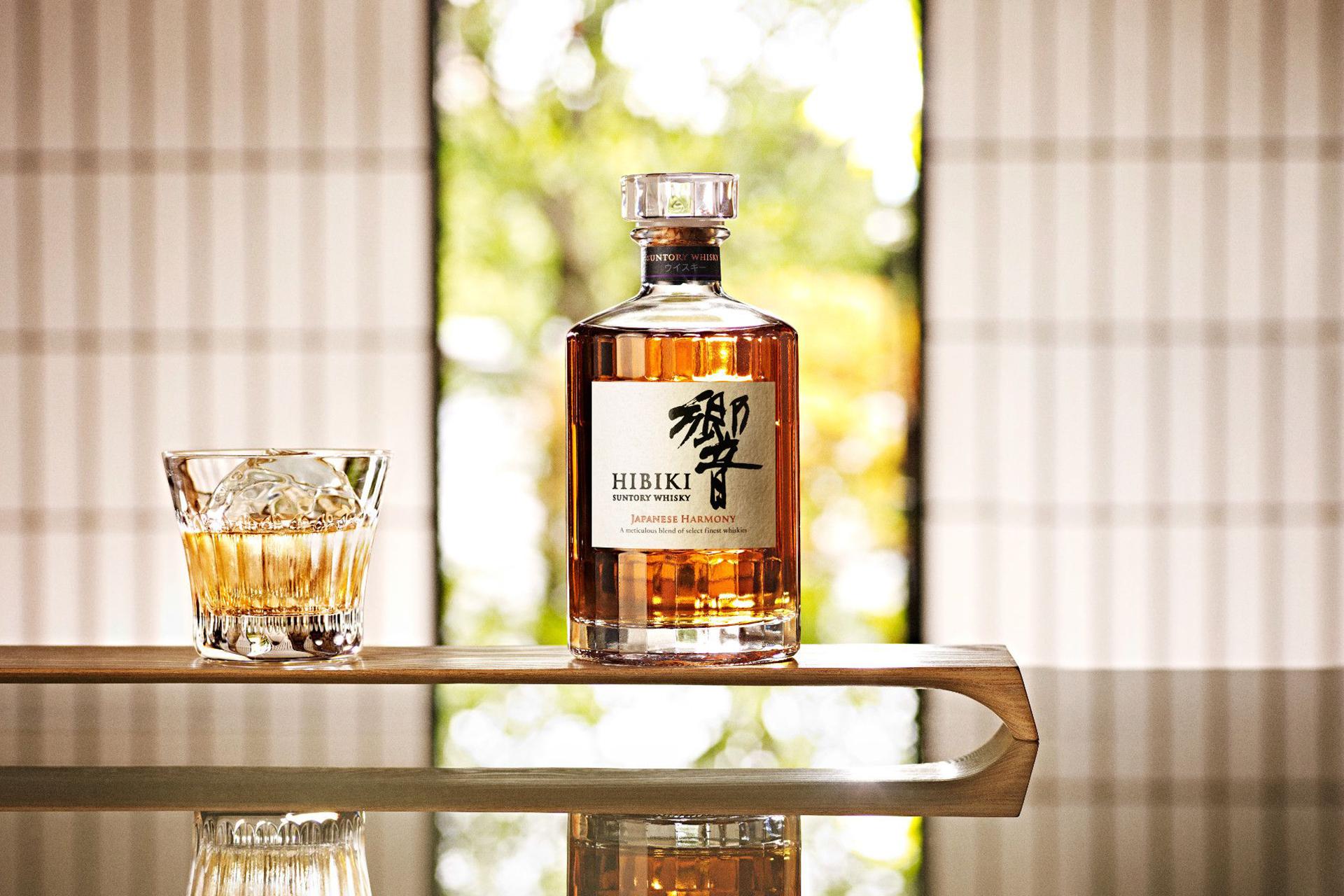 Scottish whisky has the history. Indian whisky has the numbers. But Japanese whisky has the X Factor – the in-the-know, ever so on-trend effortless sense of cool that extends to the person holding a glass of it. Or better yet, the person who has just taken a bottle of Japanese whisky from their drinks cabinet shaped like a birdcage and poured a measure over a single ice cube contained within a glass of frosted crystal.
Hibiki Japanese Harmony comes from the legendary Suntory Whisky, the founding house of Japanese whisky. It's a blend of Japanese malt and grain whiskies from Hakushu, Chita and Yamazaki – the latter being the location of Japan's first commercial whisky distillery, built by Suntory in 1923.
Drawn from five different types of cask, Harmony is the creation of Suntory master blender Shingo Torii. This is a drink of substance as well as style.
But what style! Note the trademark Hibiki bottle: 24 facets mark the 24 sekki, the days that mark the changes in the seasons, two in each month. The whisky it holds is a fragrant delight, offering up flavours of orange peel, honey and white chocolate.
It's so popular that retailers will only sell one bottle per person – assuming they still have any in stock.
Don a silk dressing gown, stick Miles Davies on the recorder player, and let your worries drift away like cherry blossom on the evening breeze.
ENGLAND
Oxford Artisan Distillery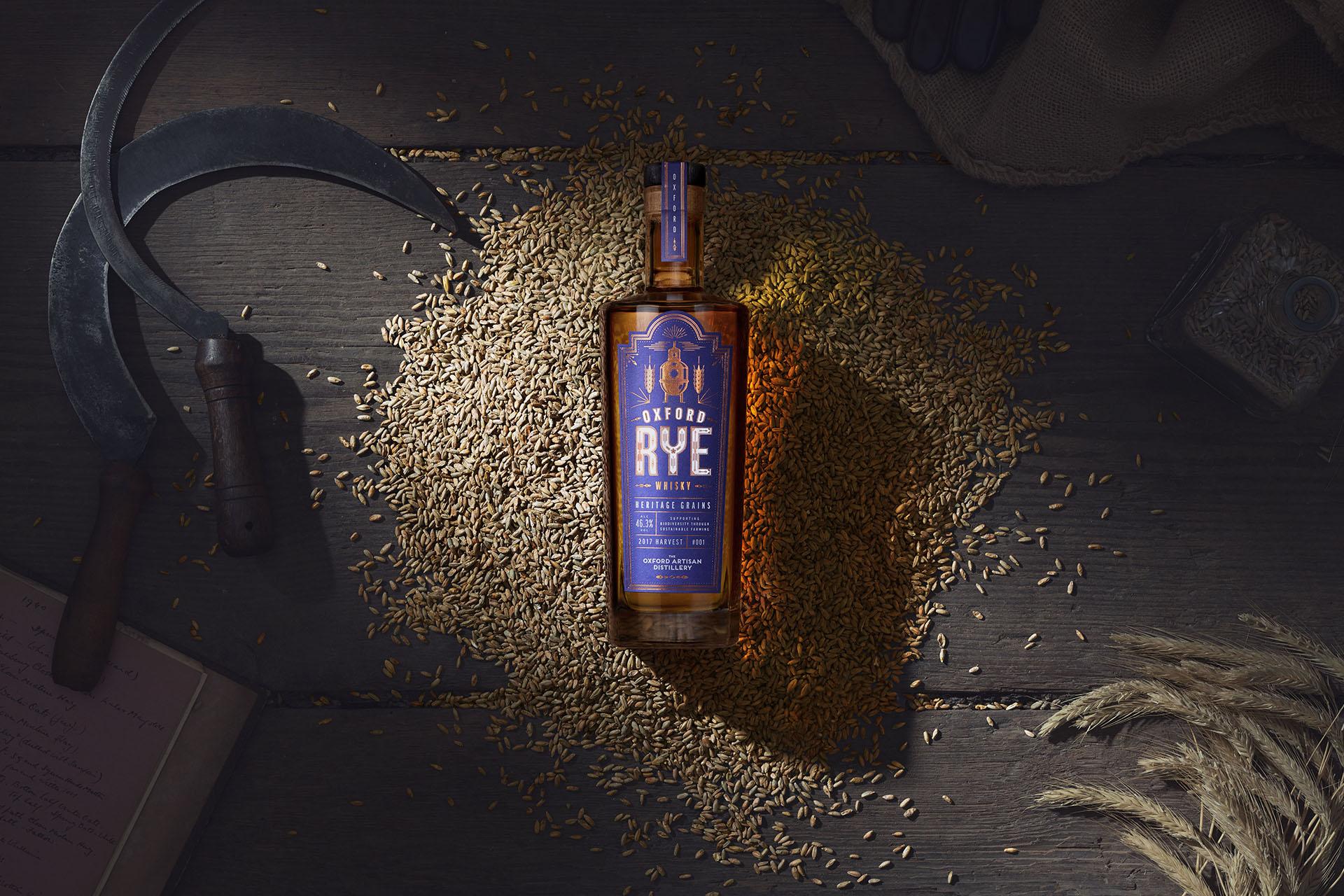 Back in 2006, St George's distillery in Norfolk became England's first malt whisky distillery in more than a century.
Little did they know, but they started a revolution: English whisky is officially back in business.
There have since been a number of exciting new independent distillers to launch. One for the top of your list is Oxford Artisan Distillery.
Not only is it Oxford's first craft distillery, but it's also Britain's first certified organic grain-to-glass distillery.
The distillery has developed ancient heritage grains all native to England and grown within 50 miles of Oxford.
What also sets it apart, is that its first whisky was a rye – a fantastically layered whisky with herbal notes from rye and nuts and caramel from wheat.
Oxford Rye Whisky Batch #1 was such a success that it's sold out, but the good news is that Batch #2 is on its way – and ready for preorder.
Though created using the same grain mix and fermentation process in Hungarian oak vats as its inaugural Oxford Rye Whisky, this expression has some notable differences. While matured in New American Oak, like Batch #1, this expression has been finished in a wine cask. Fermentation took place in Spring 2018, when the weather was warmer than for the first batch, which has led to a more tropical fruit character.
In the meantime, if you can't wait, try its 'standard' Oxford Rye. The rye has been harvested, twice distilled and then rested in American Oak to bring out its best characteristics. It has an intoxicating aroma of sandalwood and vanilla, while on the palate the delicate flavour of creamy praline, nuts and sourdough is followed by a finish of cloves, nutmeg and smooth spice.