What's the draw
While the standard of classic Spanish tapas is exceptionally high in London these days, there's always room for newcomers looking to create competition for the tried-and-tested venues and offer inventive plates inspired by the country's distinct regions. While the Tapas Room group is a relative newcomer, its founder isn't – Paul Belcher had spent much of the 2010s running Donostía Social Club, a pop-up-turned-permanent in Pop Brixton that specialised in food inspired by San Sebastián and the Basque Country. At his newer ventures, he's quietly built a reputation as a fine setting for upmarket and seasonal tapas with a seriously good wine list across The Tapas Room's five venues, with Peckham, the newest, having opened in a great location on Peckham High Street earlier this year.
What to drink
There's a short but expertly curated list of wines and sherries, with a few cocktails thrown in for good measure, overseen in Peckham by general manager Max Delaney. We kicked off with a punchy, vinous Basque Negroni, made with sloe-infused patxaran liqueur, while a Biografico 'rosado' – a biodynamic blend of tempranillo and graciano from Toledo with enough skin contact to be darker than a Beaujolais, served chilled – was a bracing and tannic but lively and refreshing pairing later down the menu, and a Bodegas Gutierrez Colosia pedro ximenez provided everything you'd want from a dessert sherry – rich, unctuous and full of dried fruit and nut flavours.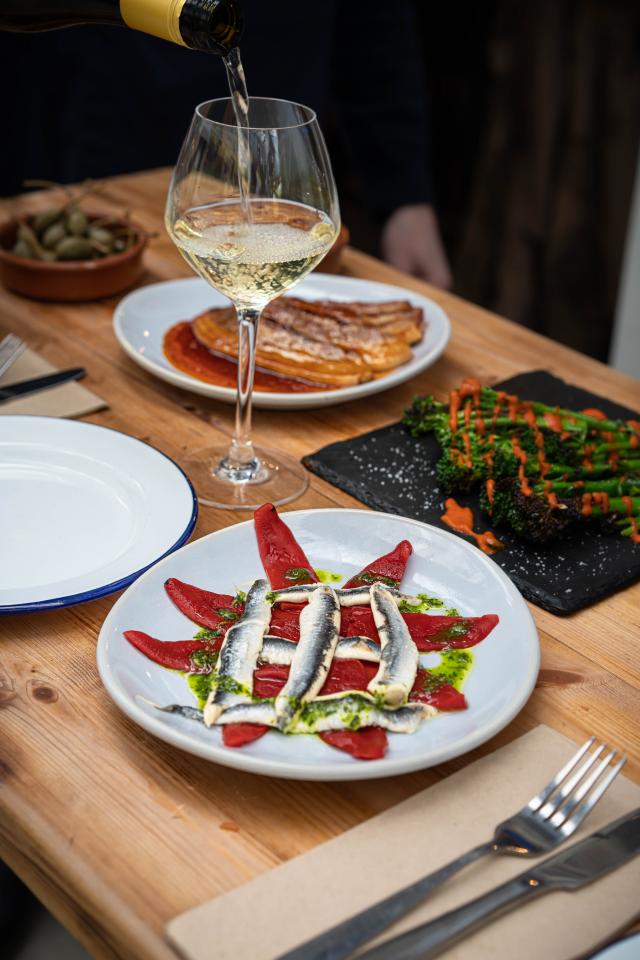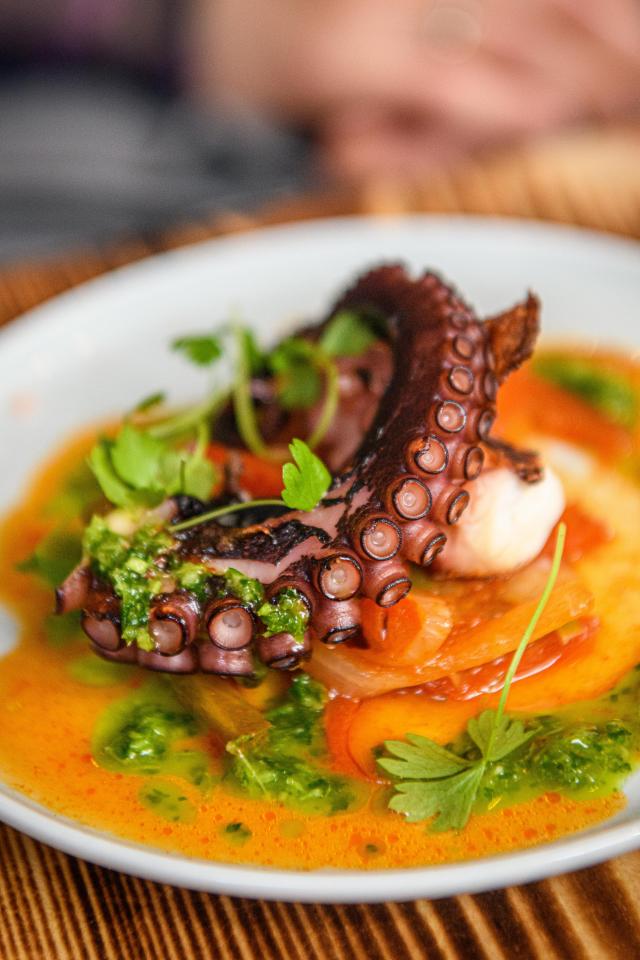 What to eat
Most of the best tapas menus are short, and that's certainly the case here, meaning ordering almost everything is doable in a group and food envy can be pretty much nonexistent. If you're having trouble making your mind up (food- or wine-wise) you can ask the team to throw some plates at you, and with every dish under a tenner (and most closer to £5) it should stay relatively affordable, too. The approach to wine is also evident in the sourcing of charcuterie and cheeses, while croquetas were crunchy, pillowy and butter-soft. A beautifully charred octopus tentacle served on herbed oil with samphire on top was delicious, as was botifarra sausage – a Catalan sausage of pale pork meat, gently spiced and served with fat, happy in-season broad beans. Meanwhile, gamey presa ibérica, seared and served rare with fresh garlic, fondant turnip and wilted spinach was Spanish with a decidedly modern British flavour, and the kind of deft seasonal dish that suggests, along with a regularly changing menu, that you could come here ten times and never have the same meal twice.
Tapas from £5, wine from £5 by the glass. 119 Peckham High Street, SE15 5SE; thetapasroom.co.uk